IAAC Post 231: Change must occur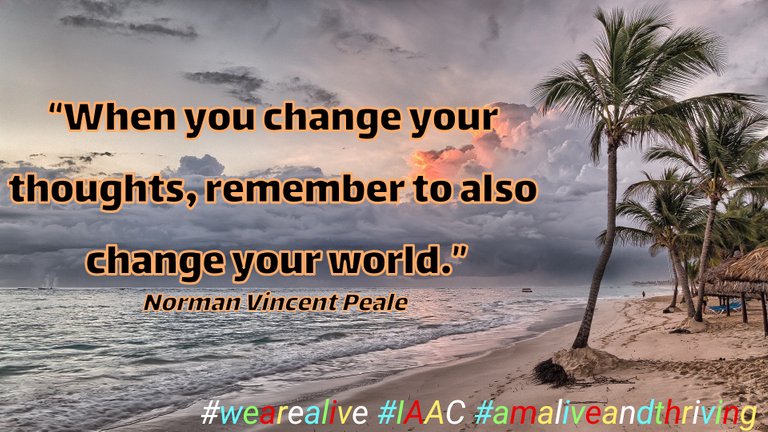 Having good thoughts have lots attached to it. With clear mind, one is capable of having positive thoughts and ideas flowing in.
A quote written by Norman Vincent Peale has really got me thinking today.
What happens when you change the we you think?
Does it just end up for the fictional you or is it applied in reality?
Changing your thoughts will definitely change your world when they're initiated at the right time and place.
For me, I've added this quote to my motivational quote's gallery.
To go further with this, am also inspired to think differently, at least, for a day and as well, note down all the ideas realized.
This is a new year with many expectations.
Thanks to God for the gift of life, blessings, guardians and protections.
May His mighty name be praised forever.
Am alive and thriving. It's the Lord's doing.
Thanks for reading my alive challenge post.
Do have a lovely day.
---
---