July 28, 20: Errands, Opening a Can of Worms, Xbox, and Games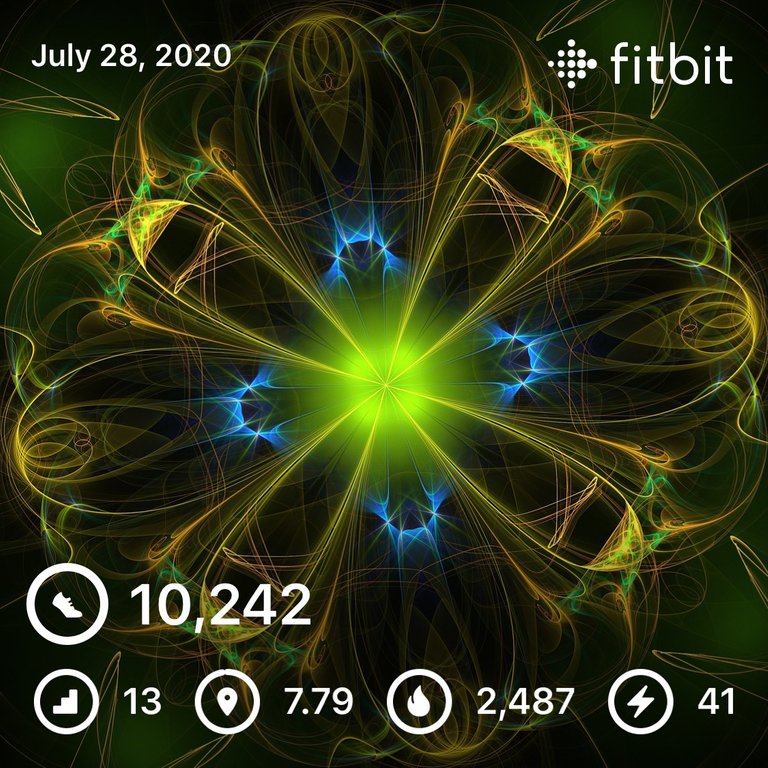 Slept in all the way until seven today. Still fifteen minutes short, but close enough for horseshoes and handgrenades.
Did the usual morning routine without too much to note. Bitcoin taking a bit of a breather, as is healthy, but seems to be bouncing strongly off support. There is a CME futures gap below the current price that could retrace and fill here in the short term, but otherwise looking bullish.
My BLURT trade still hasn't gone through, seems mostly selling, with a buy pop here and there. Frustrating to have missed the local top by two Sats, but you can't win 'em all. Considering just taking the market price as it is since I have another powerdown coming through tomorrow.
Just couldn't muster the motivation to go for a walk today. Feeling like an old man with everything achy 🤕...NO, it's not the COVID! So no maps or nature pictures today. 😢
I did take the dog for a ride into town and did a couple of errands. Productivity has otherwise been really low lately (haven't really accomplished much of anything other than repetitive mundane things for days), so I was determined to at least start into a serious project that needs to be done (i.e. pick one of a hundred).
The basement foundation walls have been crumbling in a couple places for a while...I'd put it off as a "summer job," but guess what? It's summertime, so best to get on it.
I got the junk moved around so that I could work and started to clean up the powdered mortar. It appears to be a lot worse than I had first thought. 😭
I had hoped that the damage would be relatively superficial and could be tuck pointed, but it's falling apart farther back than I had expected and looks like it needs to be rebuilt.
Rebuilding it with the stones I've taken out would take a lot more mortar than I have, and I'm not sure is the best solution. Thinking about replacing it with some proper foundation blocks.
But then there's the rub...ok, they're readily available (I assume) and cheap (only like a buck a piece), perfect, no problem there...but the wall needs to support/fight two loads; one from the top (the bearing wall above all the way up to the roof) and one pushing inward from the ground outside.
I may or may not be able to remove enough of the stone to get a level base, and maybe I can fill some with a couple pieces of rebar to fight the inward force, but getting it up flush so that it's actually supporting the crossbeam? I dunno! 🤷‍♂️
It looks like they constructed the wall and then laid the beam in a layer of mortar on top...with that all crumbled away, there's not much there as it is; needs to be fixed right away.
Since I got stuck, and at least started into the project, I quit, took a shower, and then played some Xbox for a little while.
Wenche ended up working a little overtime, so I just made a peanut butter and jelly sandwich for dinner, played some Splinterlands, and then got ready for bed.
I wasn't quite to my daily ten thousand steps goal, so I did some laps to make up the difference. Fitbit registered it as an exercise, so I'll take it! 😁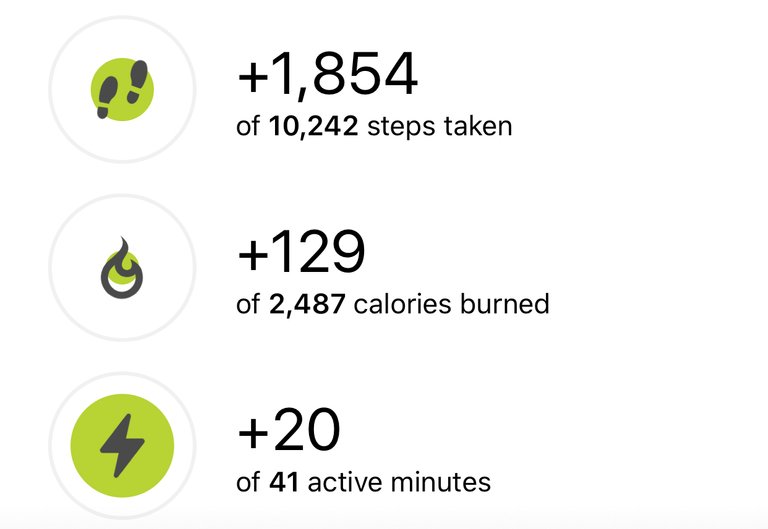 ---
All peaceful in my dCity today, and the taxes have come down significantly. 🤩 Got a nice chunk of SIM, and some BEER and WEED.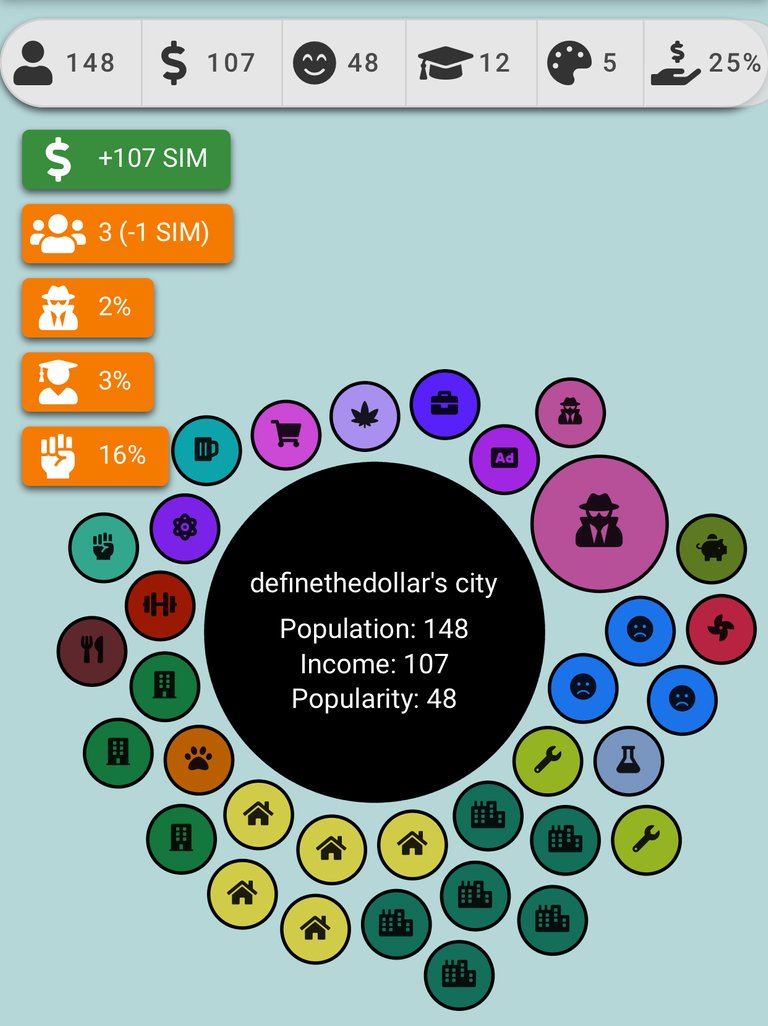 ---
Still cruisin' in Holybread as well. Got all my tasks done, no problem.
Even made some progress in the ranks...solid top twenty at the moment. 🏆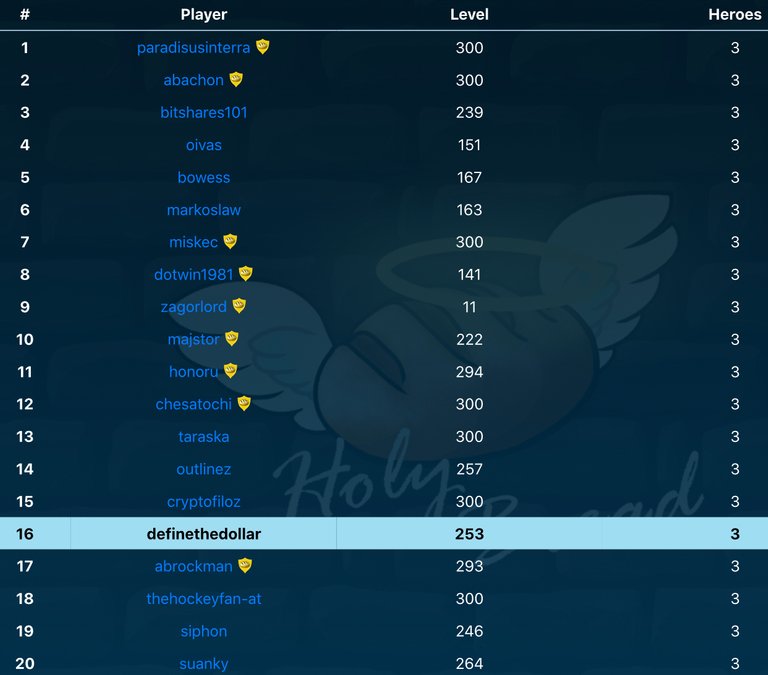 ---
Came up lucky and got Dragon splinter for my Splinterlands quest today. Got it done in fairly short order.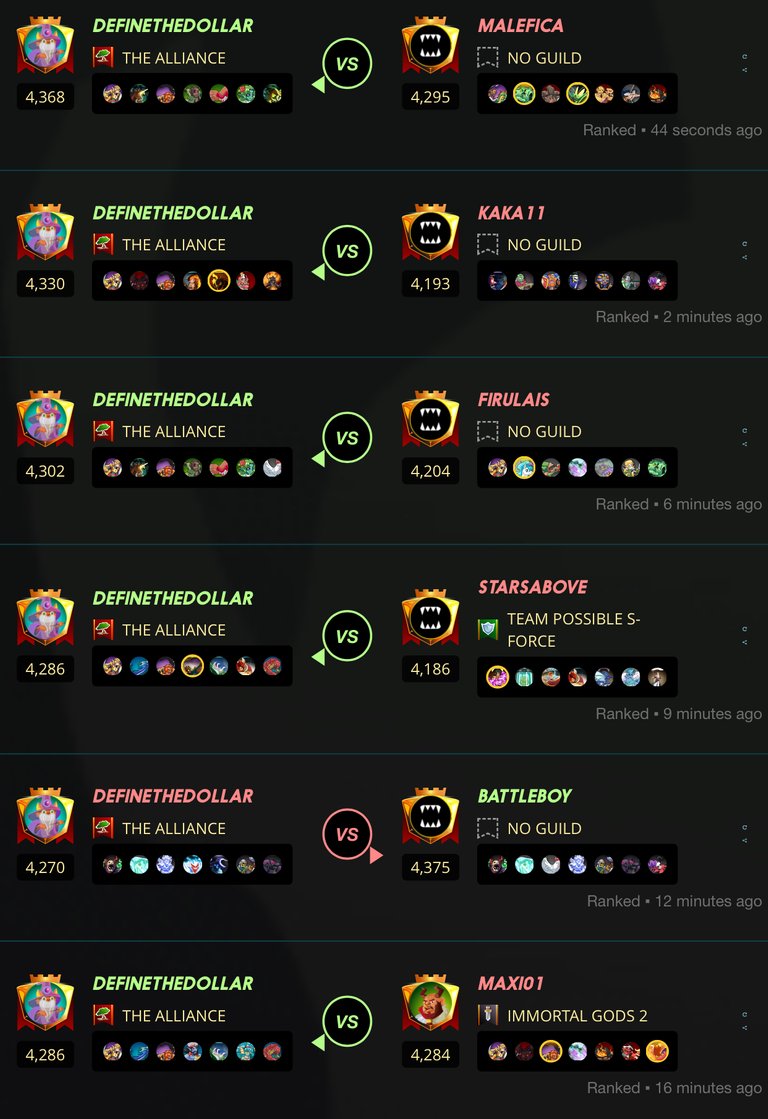 Didn't make too much progress in the ranks over here, but got the quest done in Champion II with a potion. Nice rewards today! Got a solid chunk of DEC (which I really needed), a few cards including a gold foil Battle Orca, and an Untamed pack: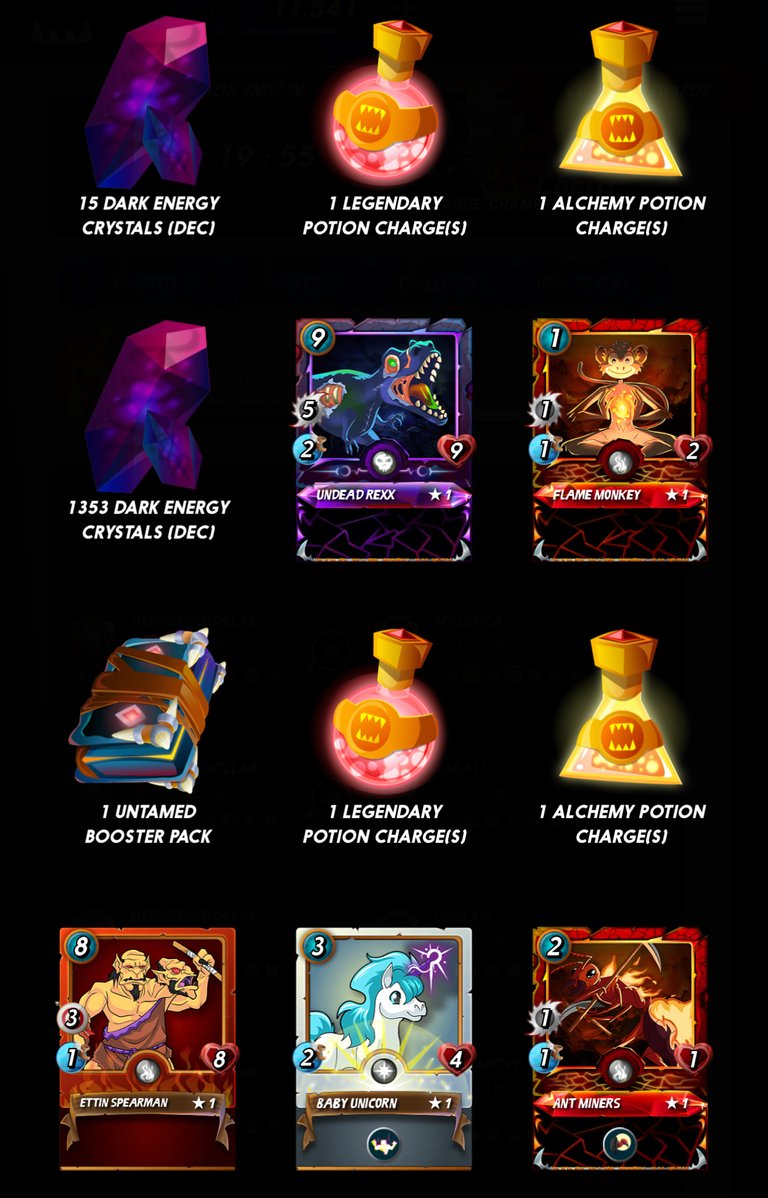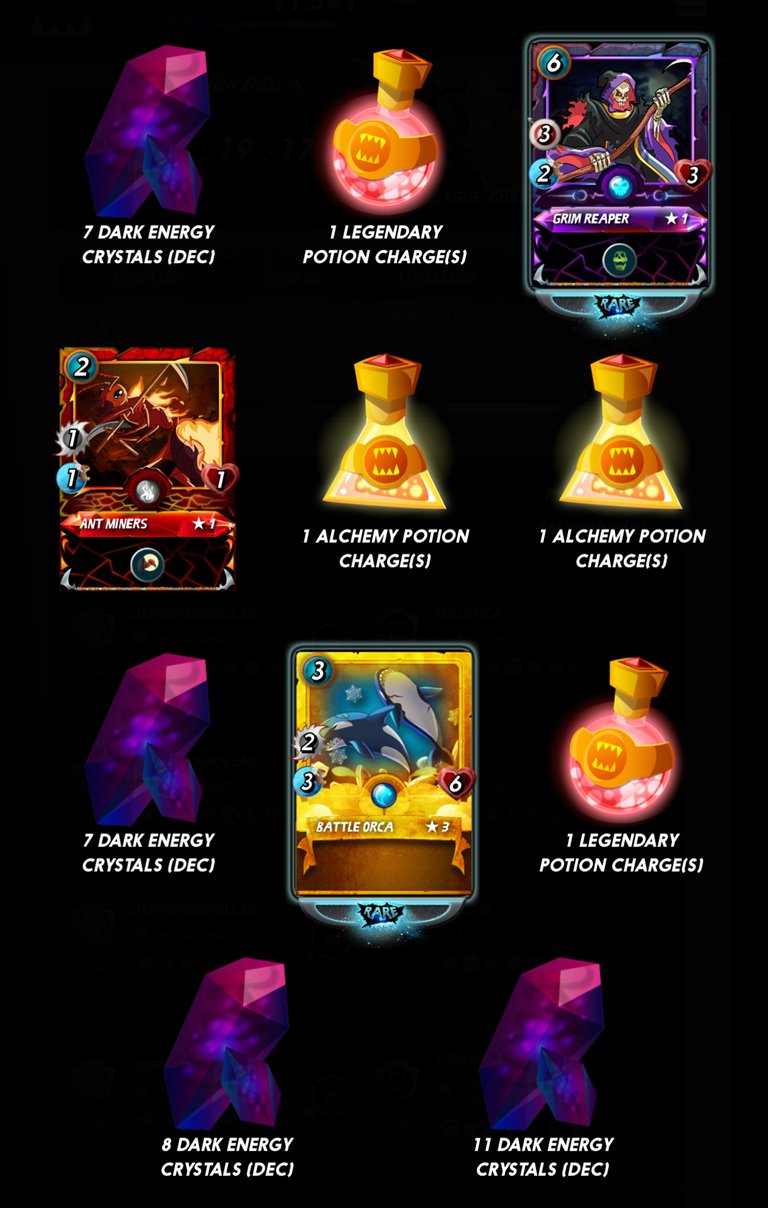 Pack was alright. I really do like that we get the chance at packs now, though! Five cards directly is awesome and helps to build cards other than rewards cards. I hope they keep that up.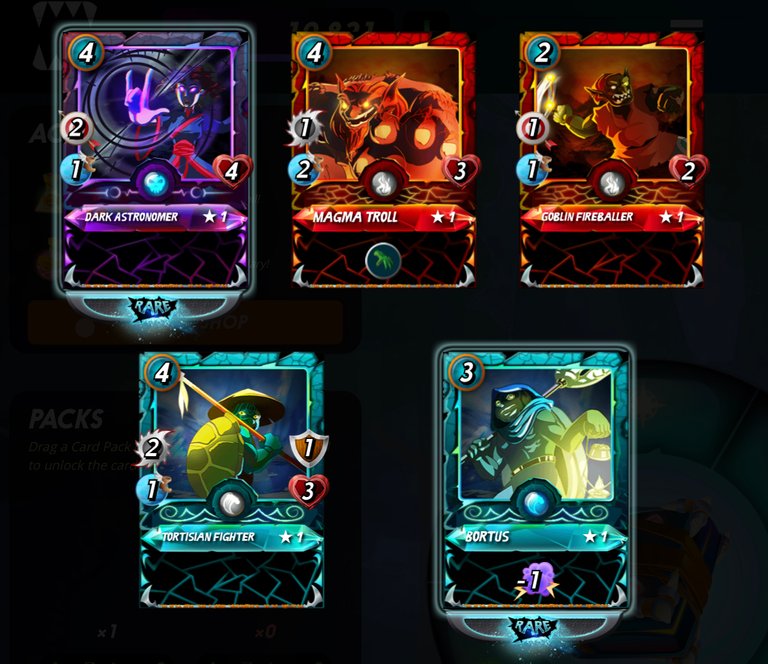 ---
Average Last 7 Days: 14,726
Lifetime Average: 15,986
10k per Day Streak: 126
Longest Streak: 196
Distance on shoes: 850.36 km

#AutomaticWin Tally: 247
#AutomaticWin Streak: 0
Longest Streak: 19
#TripleTen Tally: 111
#TripleTen Streak: 0
Longest Streak: 7
#DoubleDay Tally: 145
#DoubleDay Streak: 0
Longest Streak: 5
Highest Floors: 120
Highest Daily Points: 41,528
Zombies evaded: 0/0
Mindfulness Diary:
Health: 84%
Satisfaction: 71%
Energy: 91%
Productivity: 79%
---
Referrals:


Power up and Hive on!
---
---