July 30, 20: AutomaticWin, DoubleDay, Garage Putzing, Mowing , and Games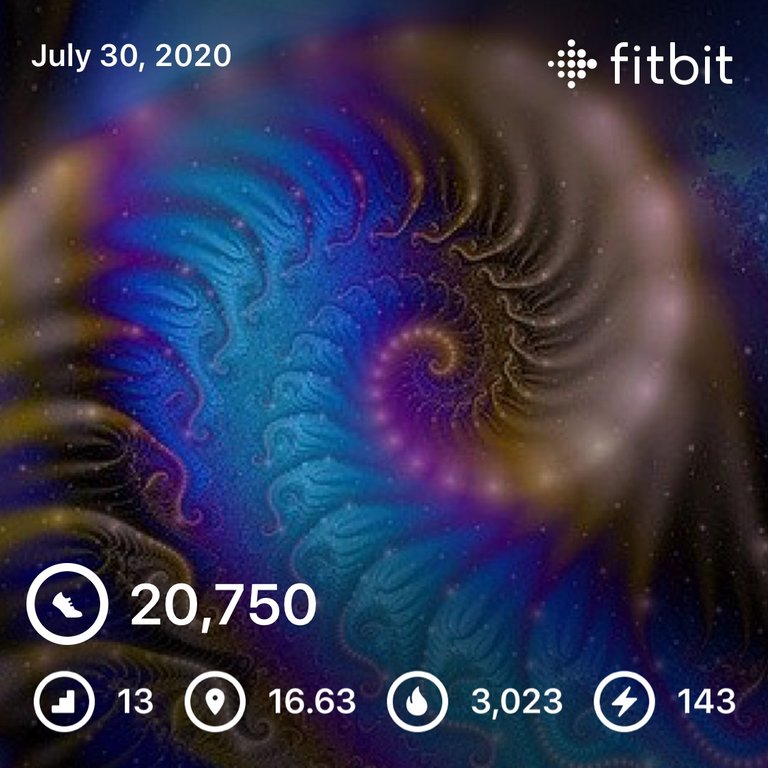 Up at six sharp today, but a legit full eight hours! 🥳 I had a couple minutes of catch up yesterday afternoon, but today it was full blast, firing on nearly all cylinders.
Nothing major to note during the morning routine. Bitcoin still finding support around 11k, but volumes are slipping a little again. My second BLURT powerdown came through and I got it moved over to Ionomy, but the price is currently down really hard (less than half of what I sold for the other day), so I didn't put another trade in (the old one is STILL sitting there anyway).
Got our butts in gear early and headed out for a solid #AutomaticWin. 💪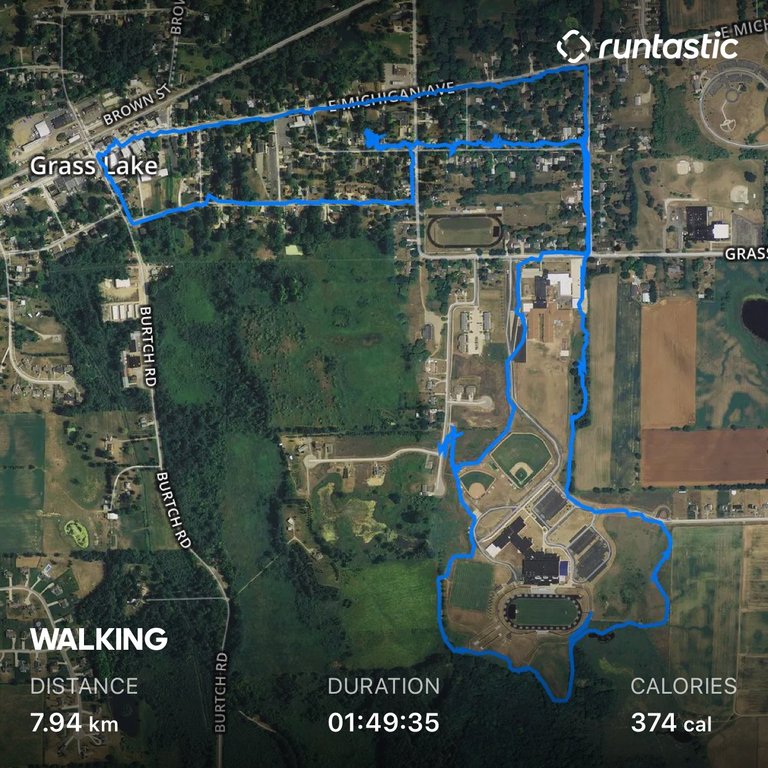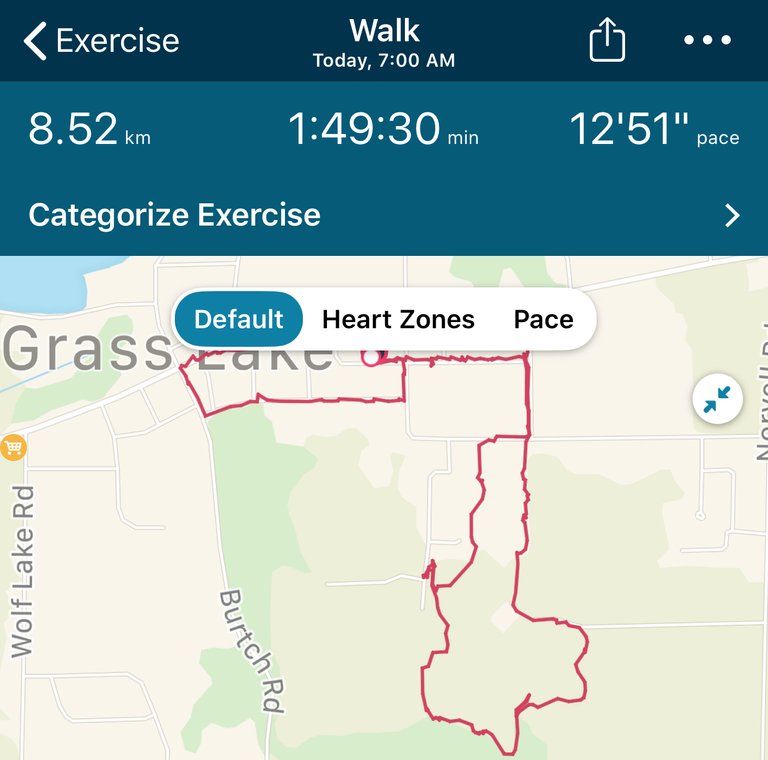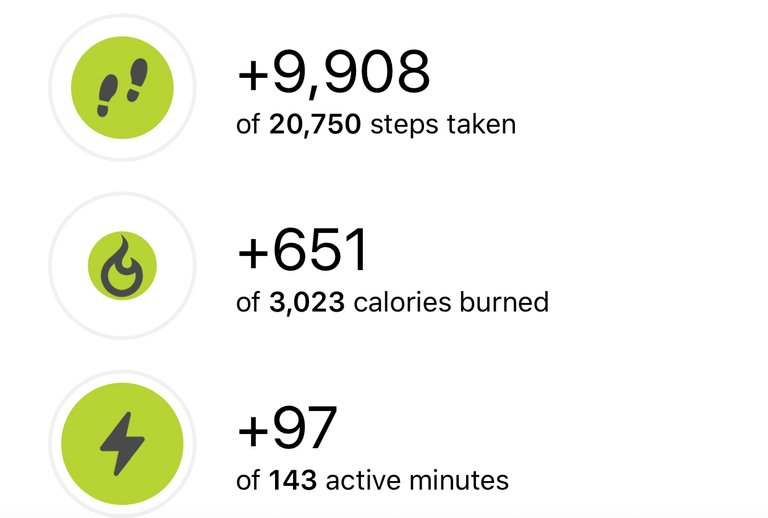 Maintaining the beautiful weather these days. Could do with a couple more degrees, but it was cookin' by the afternoon.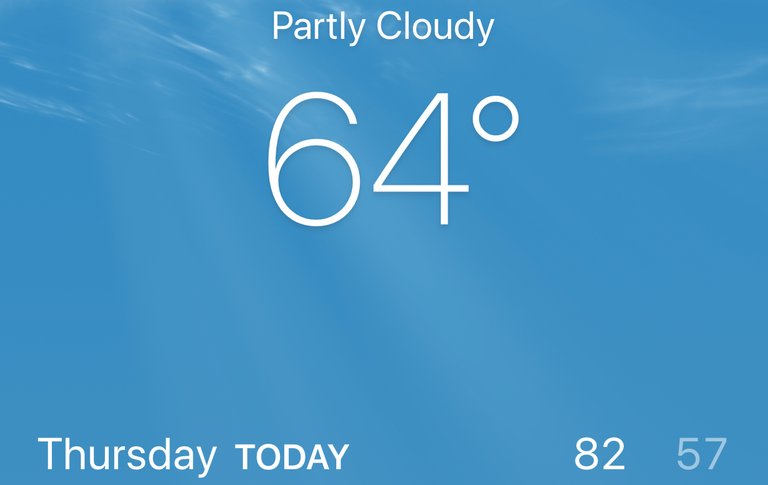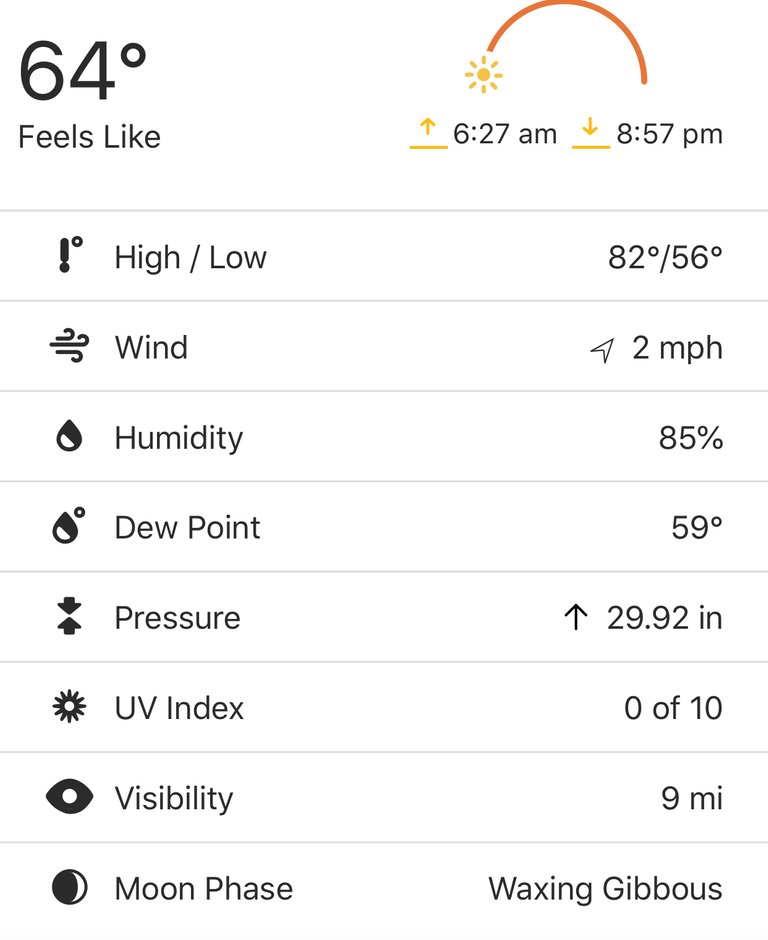 We beat the Sun out for the second day in a row!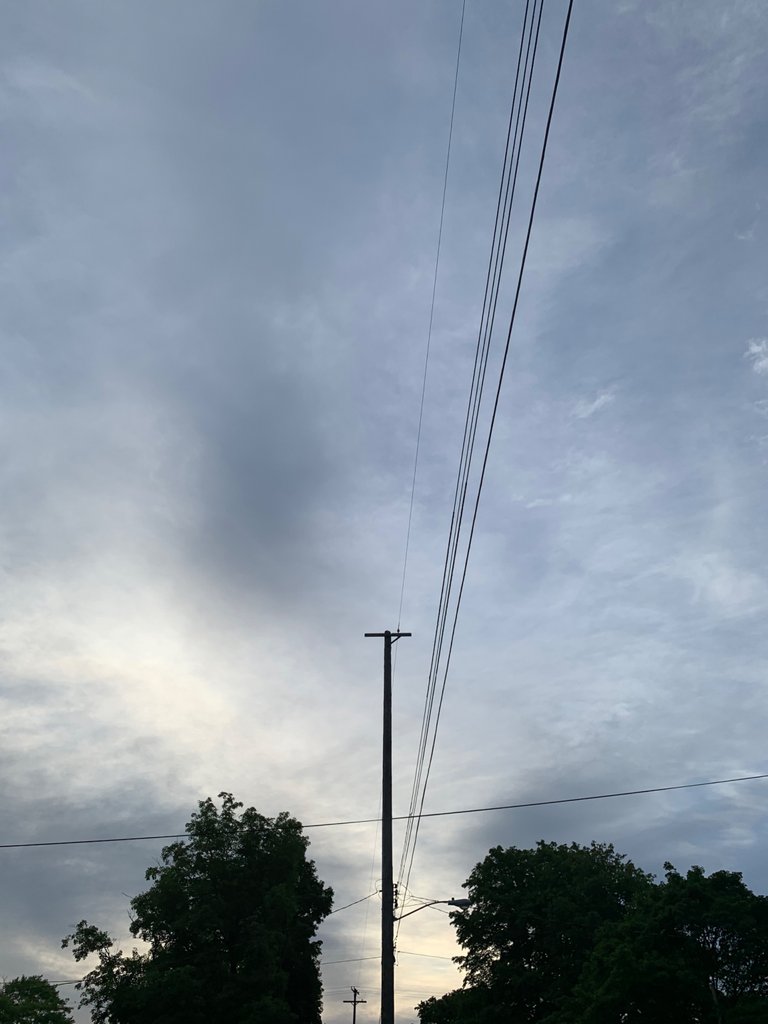 We saw another of these little guys just singing his heart out, and much closer this time, but still could only basically get it in silhouette.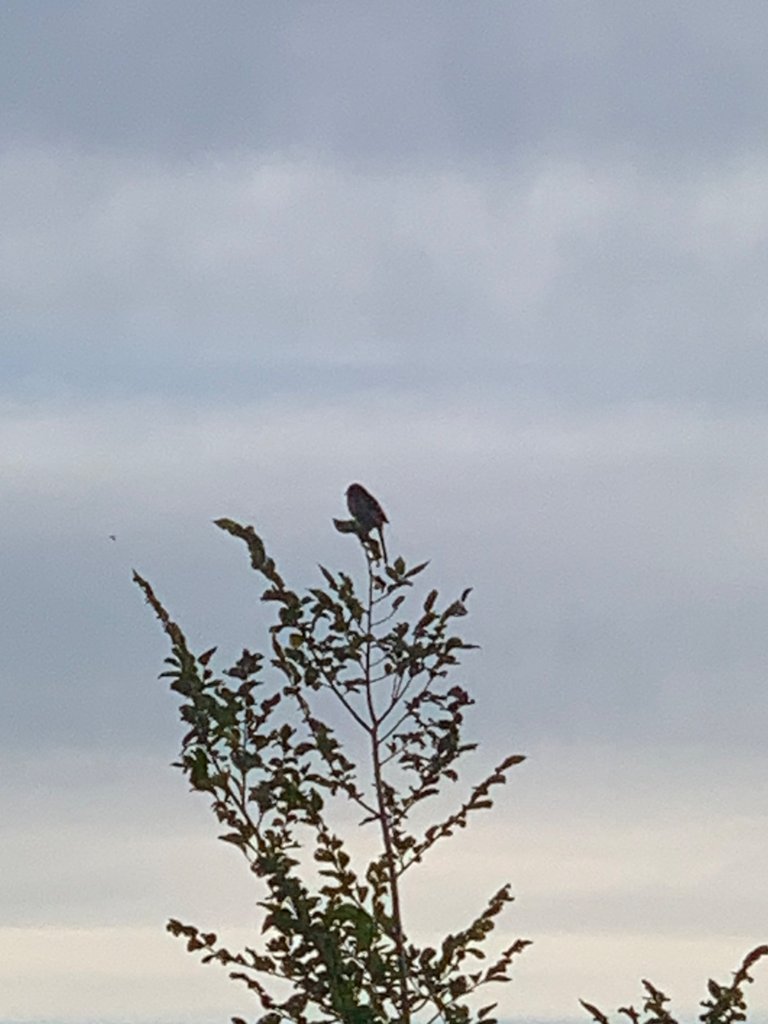 The corn 🌽 is coming, ears are about the size of my hand now!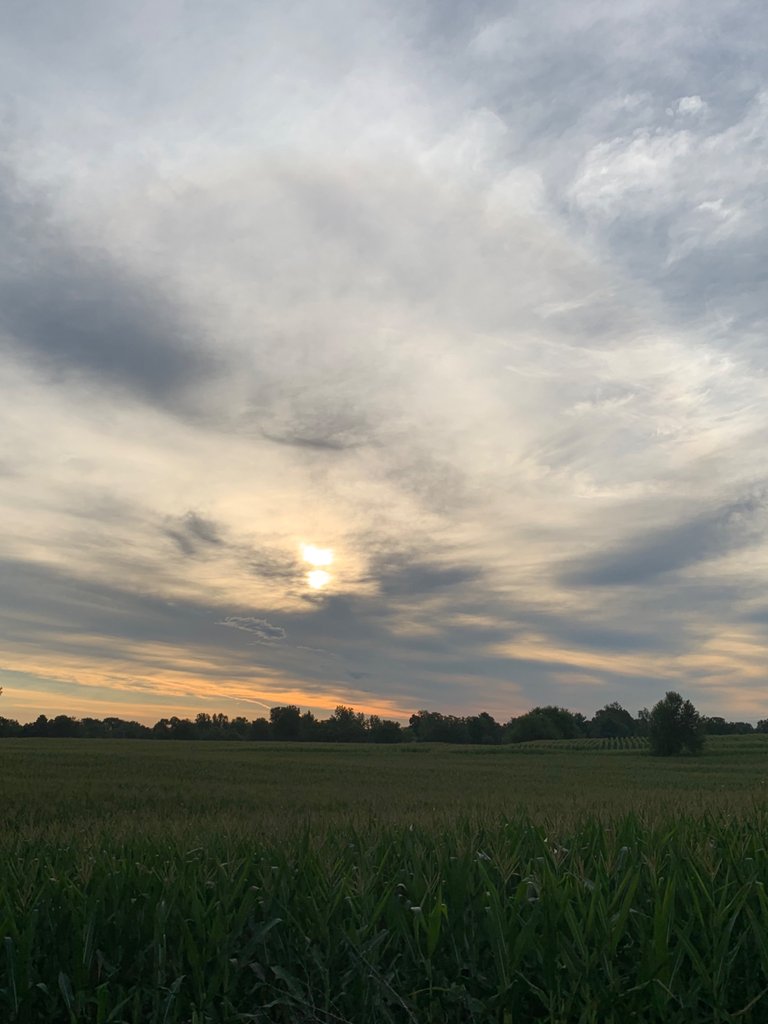 A nifty orange ladybug with no spots...at what point does it cease to be a ladybug 🐞? Maybe that's more like an auntiebug or something: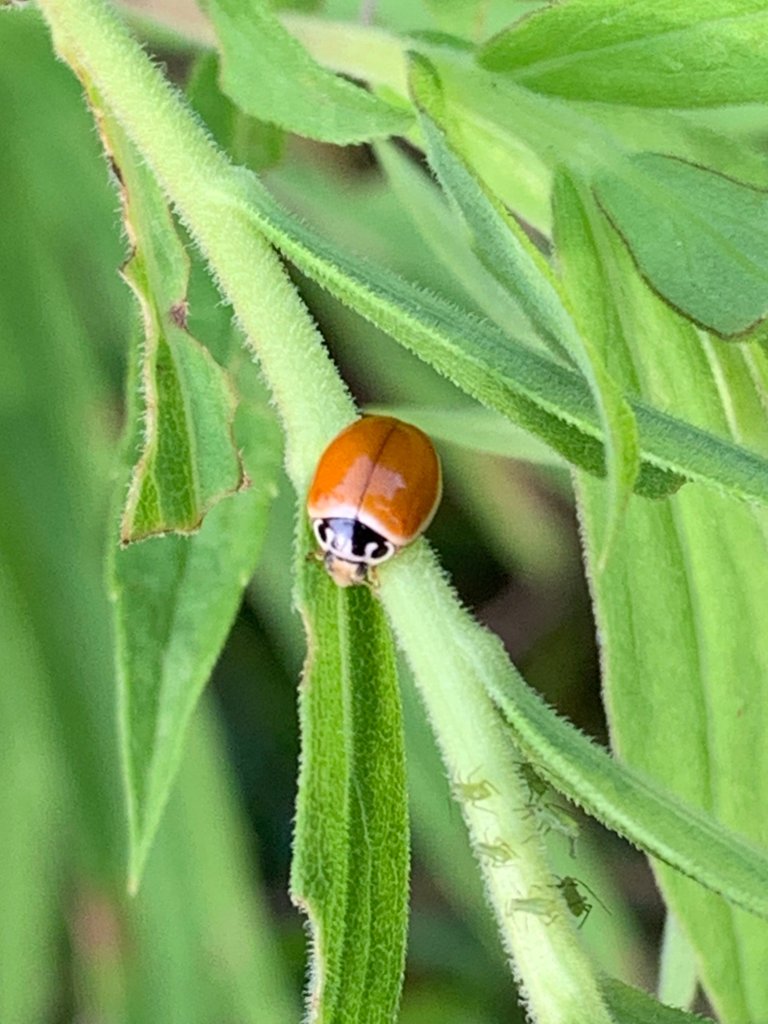 Big ol' Daddy Longlegs (not a spider) chilling on this leaf: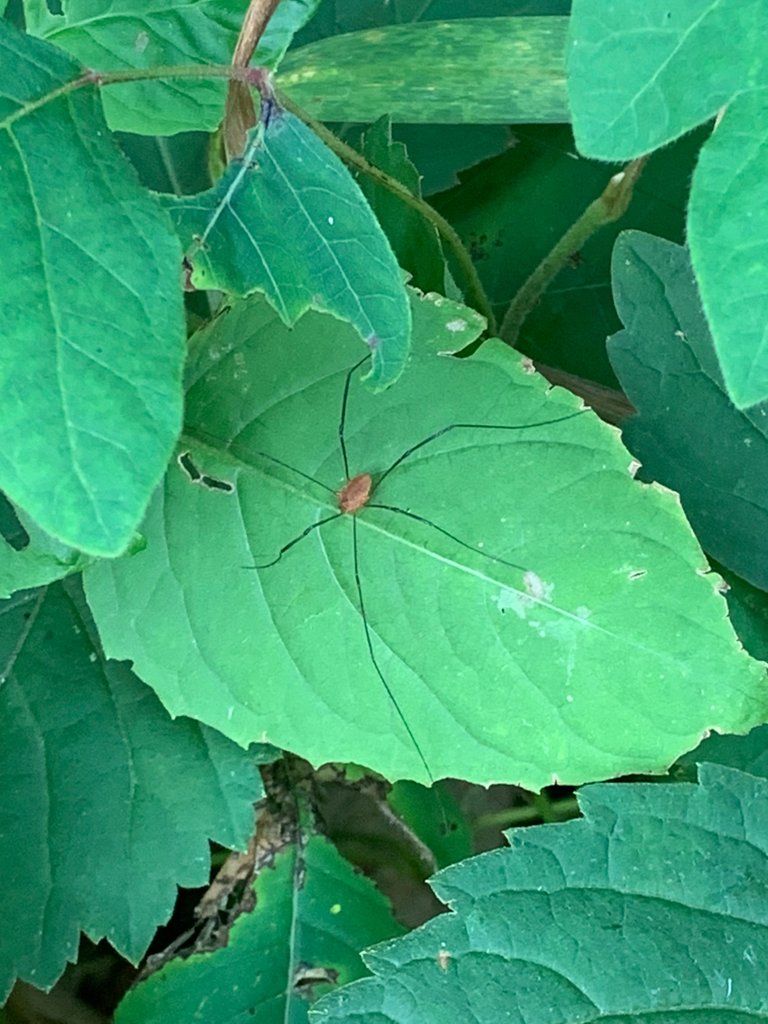 Here's yet another kind of bug I've never seen before and have no idea what it is:
Even caught two of them doin' tha narsty!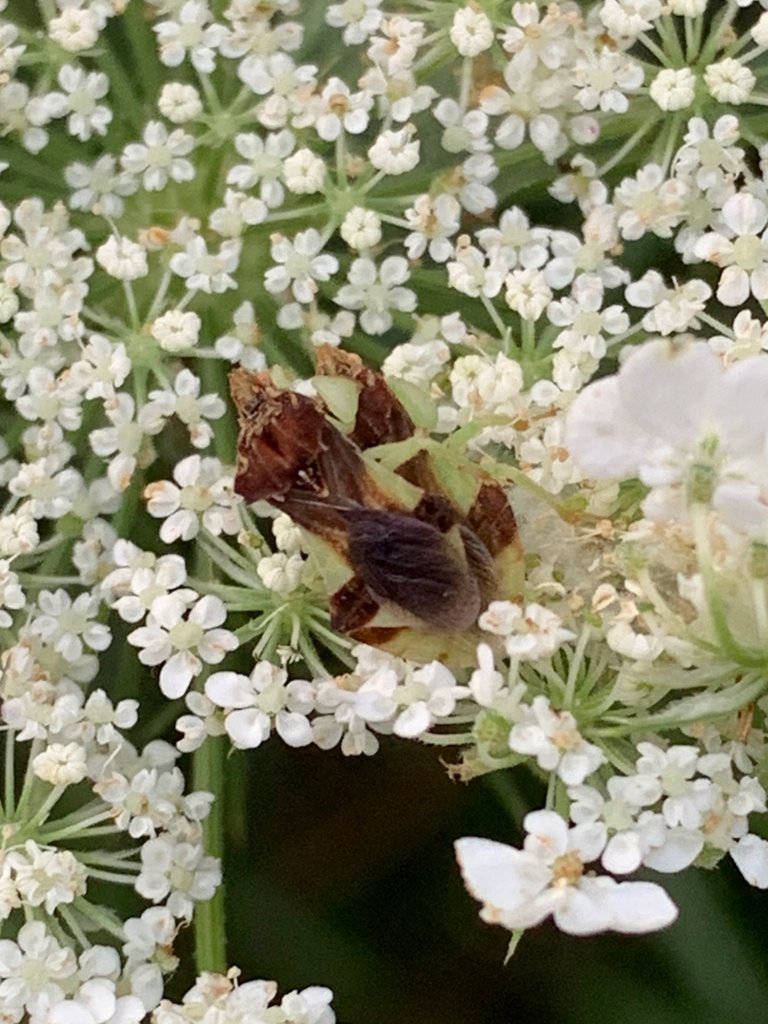 Quite a few bunnies 🐰 on the path. Dude went a little nuts running after them, and ran off a couple of times, but wasn't gone for too long.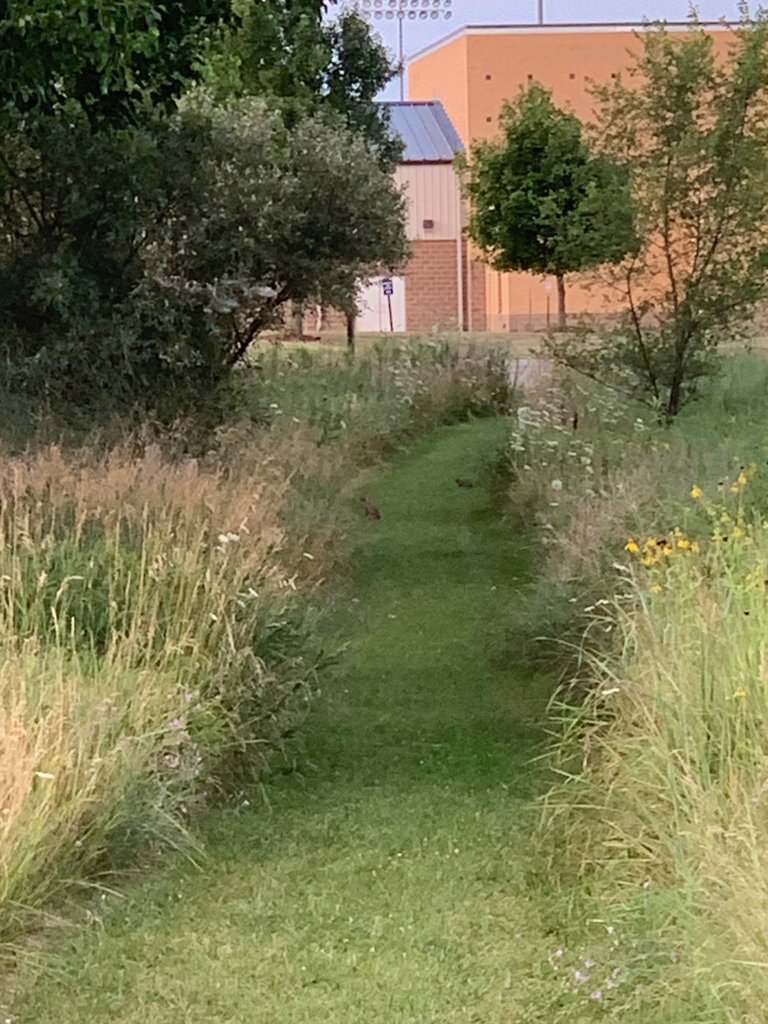 This thistle (day that five times fast) was a brilliant red that stood out from the background: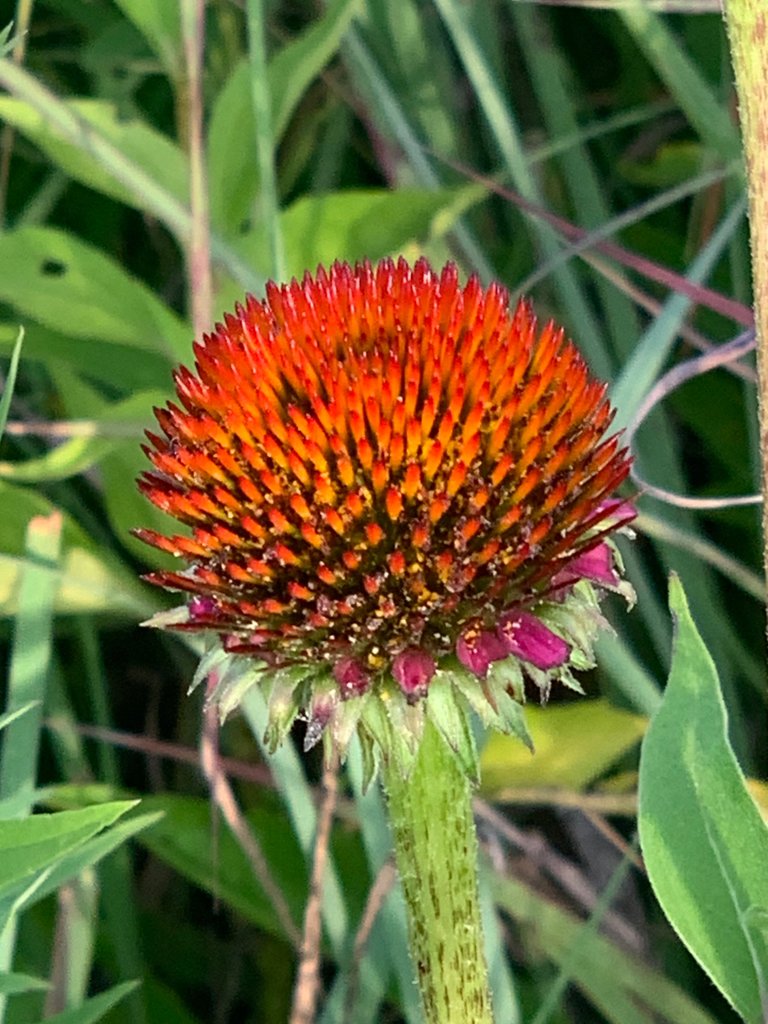 We headed down past the pond.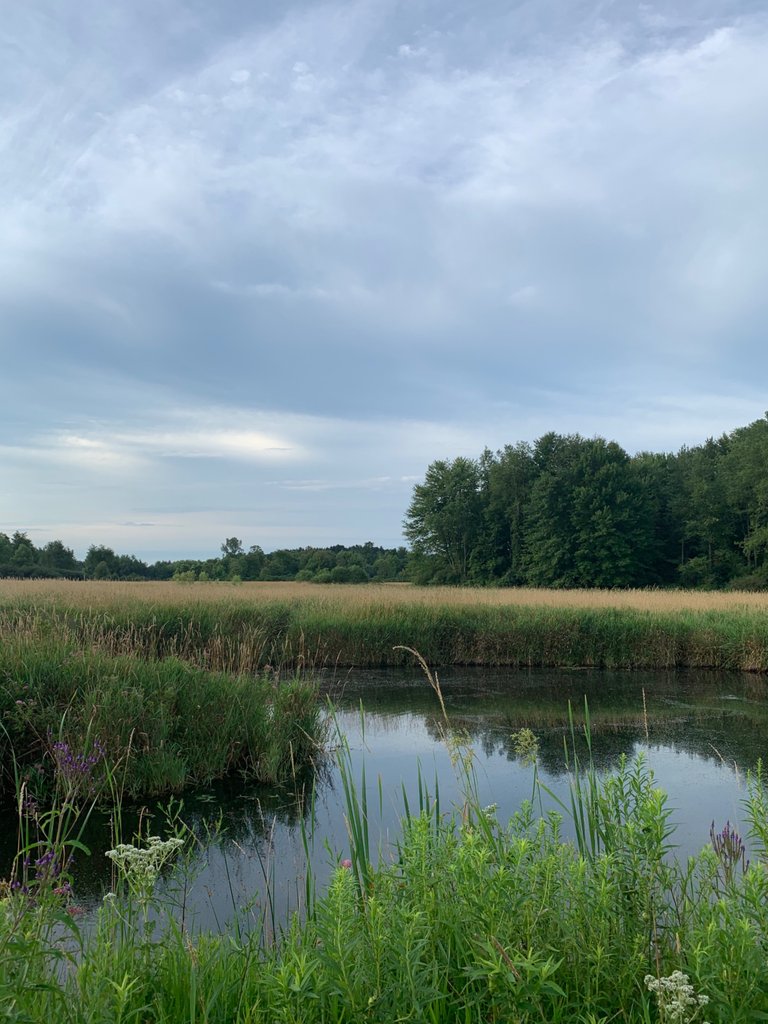 As we passed, Wenche whistled for the dog and scared this duck 🦆 out of its hidey hole. I think it scared us just about as much!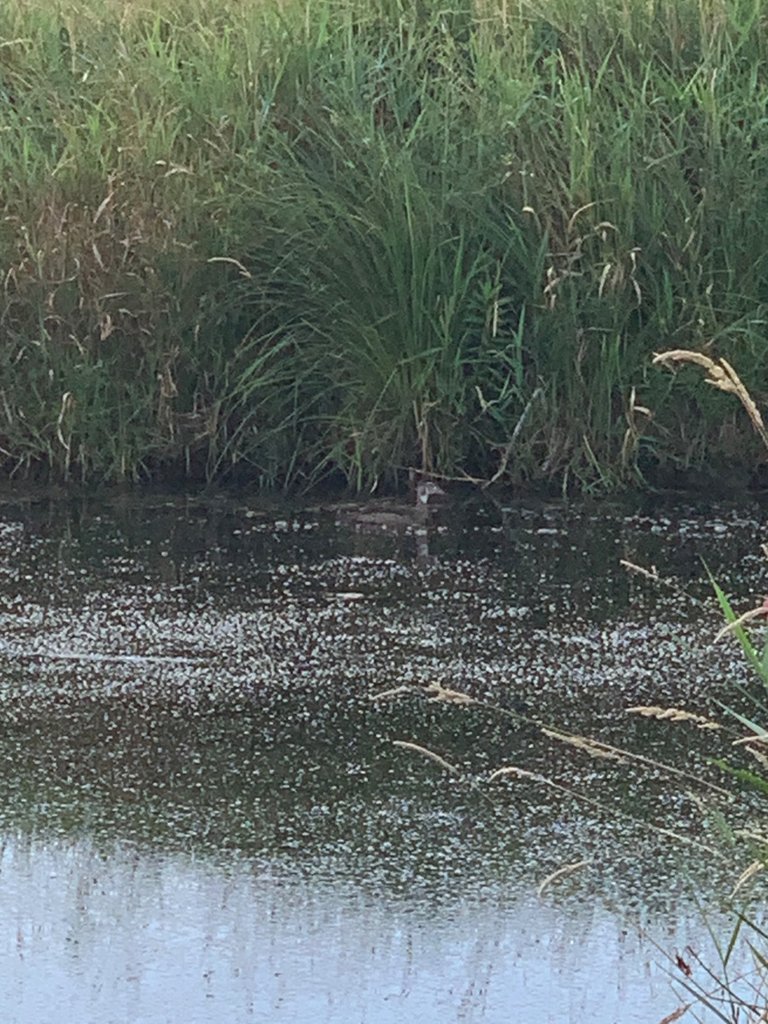 The symmetry on this one made me stop.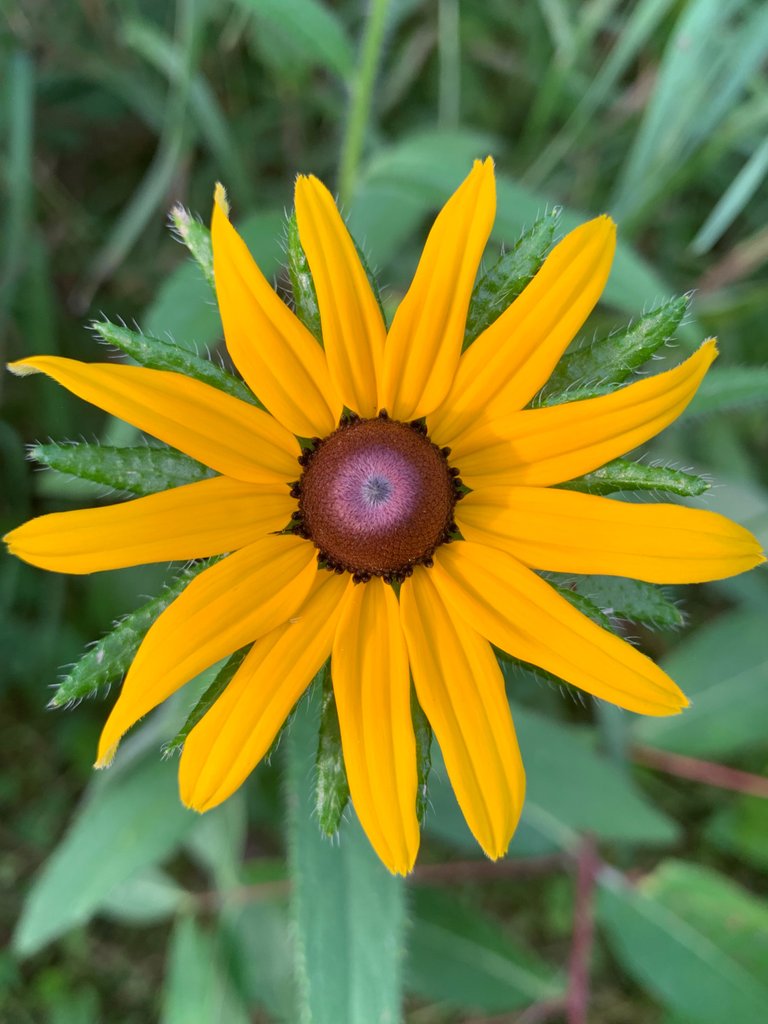 Seen these red guys before, but they're still neato.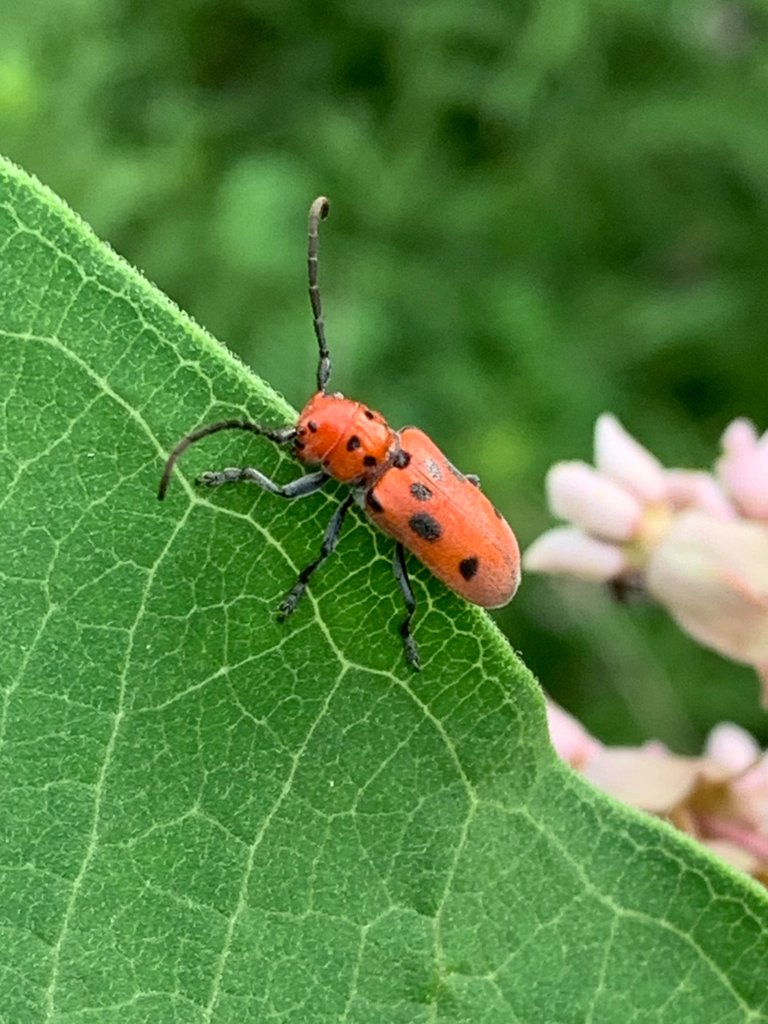 That was like the granddaddy of all lightning bugs! Fricking HUNORMOUS! Also got photobombed by a Japanese Beetle.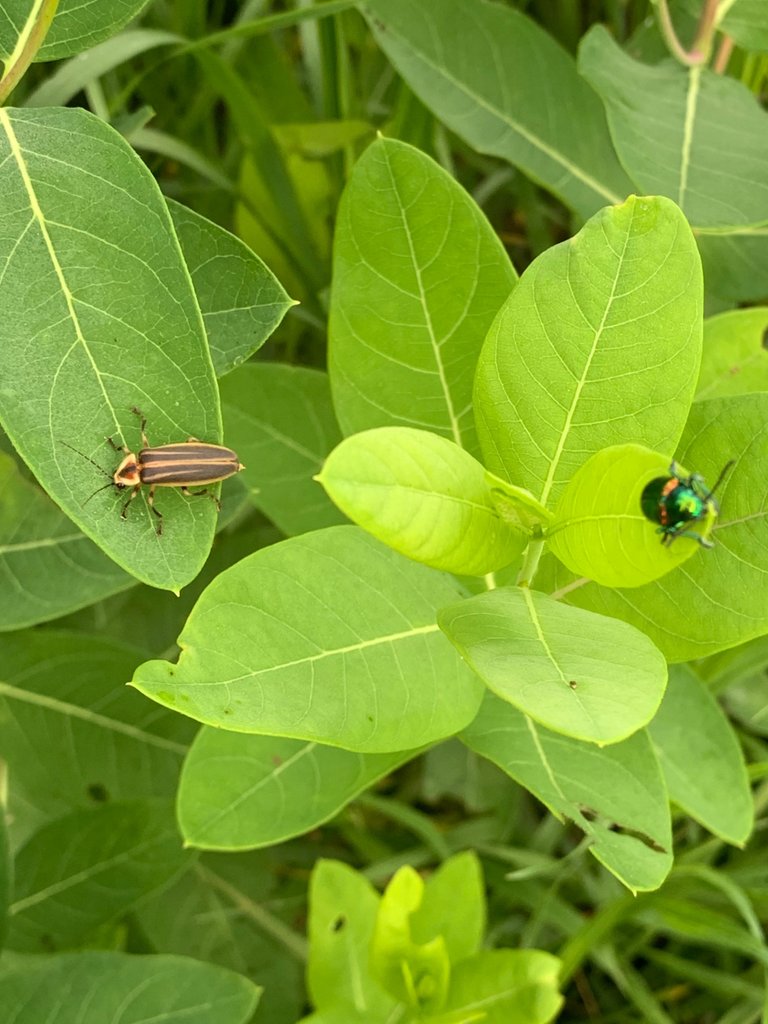 With a nice, long walk already done, the day had only just begun! I did my post and some chores around the house and then got to putzing in the garage.
I was doing the garbage, and that led me to the pile of paper I had sitting out in the garage that needed to be sorted out, which led to cleaning off the workbench (which isn't entirely done, but mostly), which led to the wires I've been procrastinating on that are laying on the garage floor.
I got one of the wires done...damn thing fought me every single step of the way and I had to scrape the insulation off the conductor and then sand the rest away. 😡 Not exactly the thickest wire either, but done is done.
When I took all the garbage out to the street, I got another chance to notice how bad the yard looked, so even though I really didn't want to, I mowed the yard as well! This easily scored me another #DoubleDay! 👍🏆
By then I figured I'd earned a nice hot shower, made myself a peanut butter and jelly sandwich for dinner, played my Splinterlands quest and then hit the hay. Definitely a better day. 😁
---
No crime in my dCity today! 🥳 The taxes have come down nicely as well and so I got my SIM and BEER and WEED. Just about saved up enough to start looking for the next card...I have three unemployed, so maybe another wind turbine? Dunno, would kind of like to boost and get some more passive tokens, but I think that's more than I can afford right now.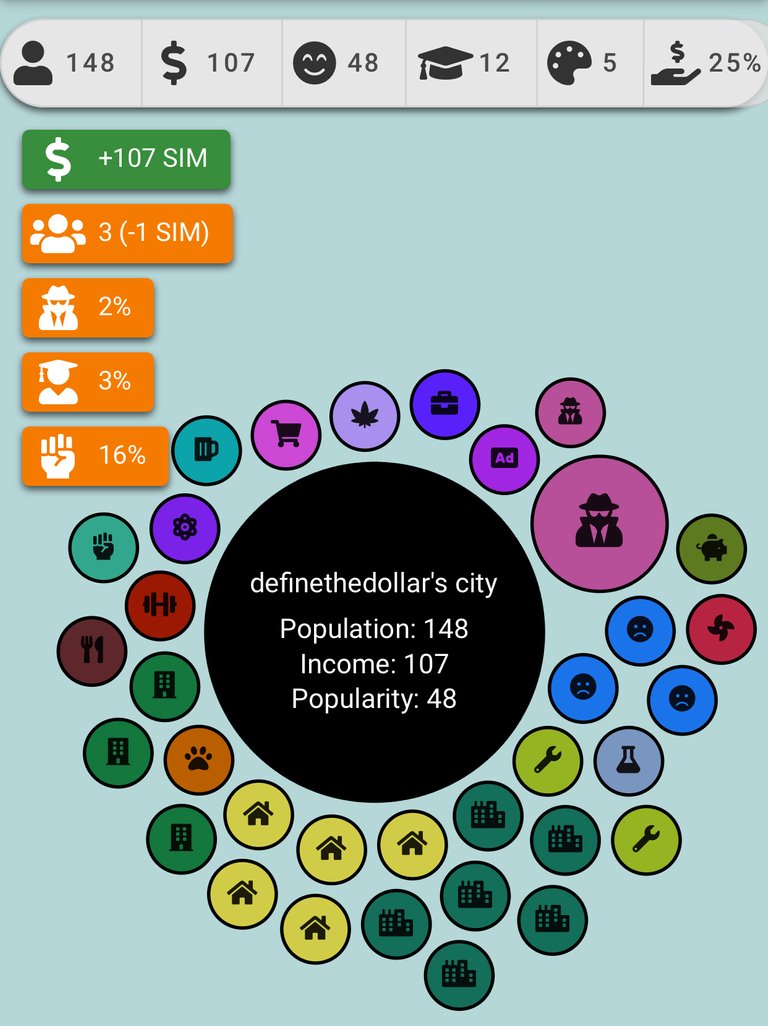 ---
Got my Holybread tasks done as well. Been doing alright with that lately! 🤩 Got all my items repaired back to full health and boosted a couple of my heroes' stats.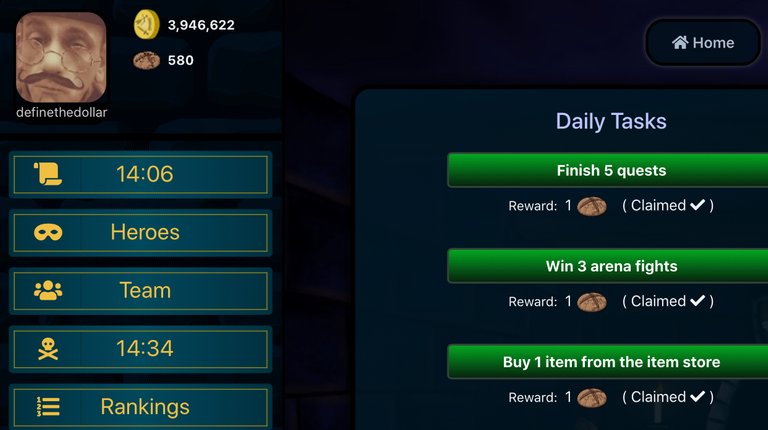 I kinda' thought I would have been seriously spanked by now, but holding on at the top of the leaderboard! 🏆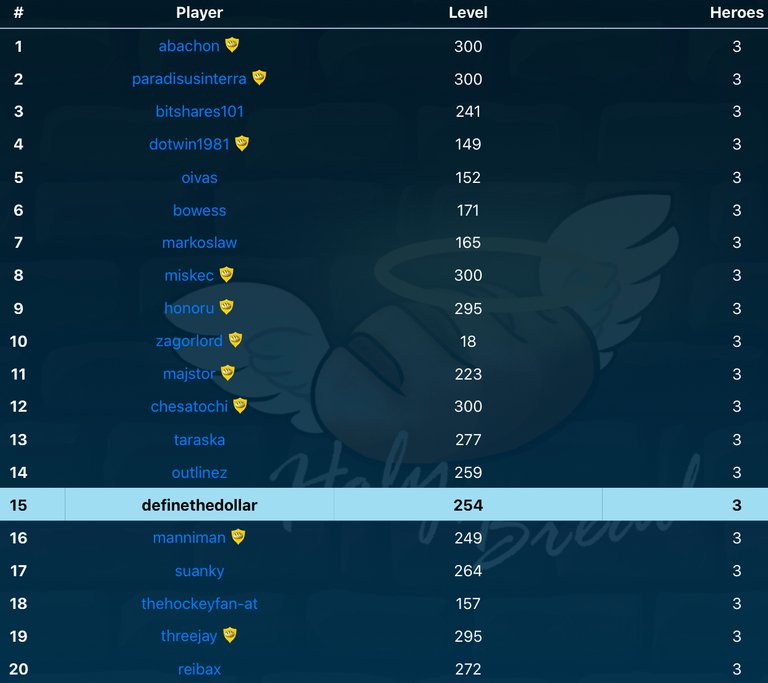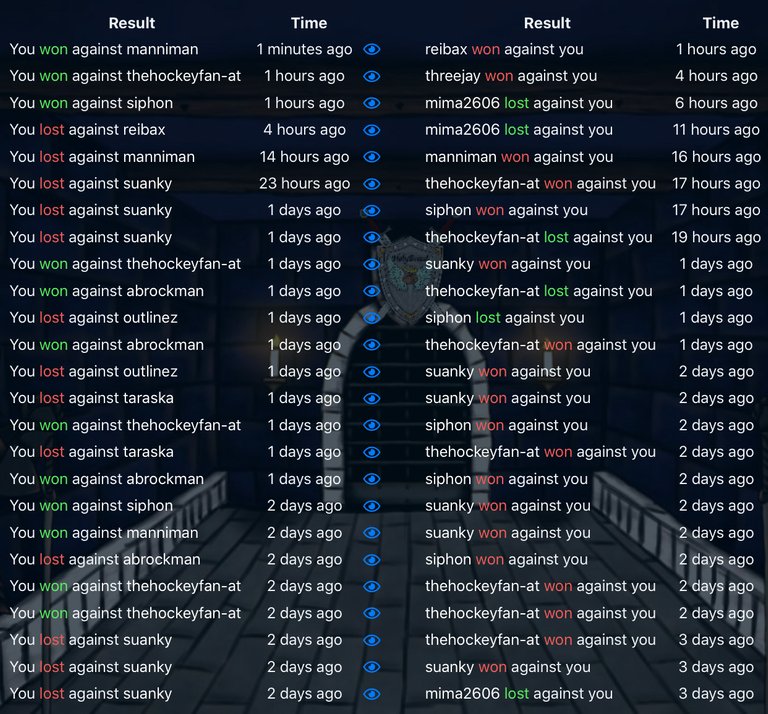 ---
I got Water splinter for my Splinterlands quest today. It was the last day of the season, but like a whole day left, so I went ahead with it. Not sure that playing on the last day sucks any worse than it does every day. 😜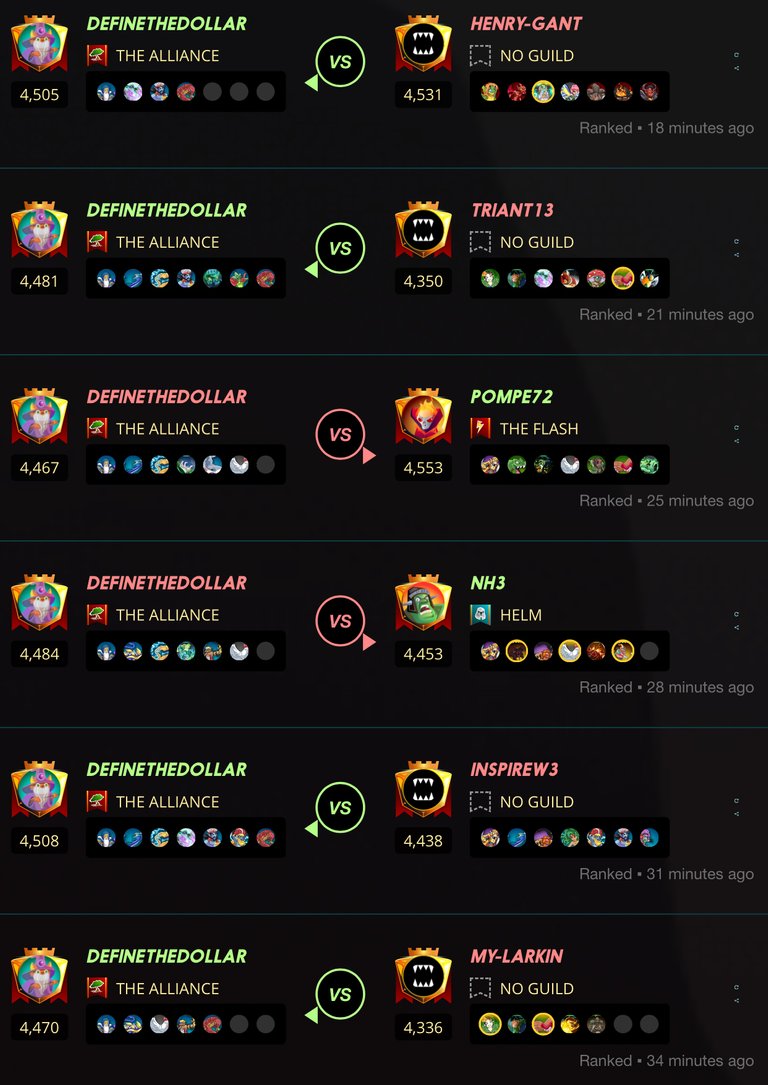 I definitely didn't come anywhere close to Champion I, and didn't even get as high as I did last season, but I got the quest done in Champion II with a potion. Fantabulistic rewards today!!!!! Got a MASSIVE chunk of DEC: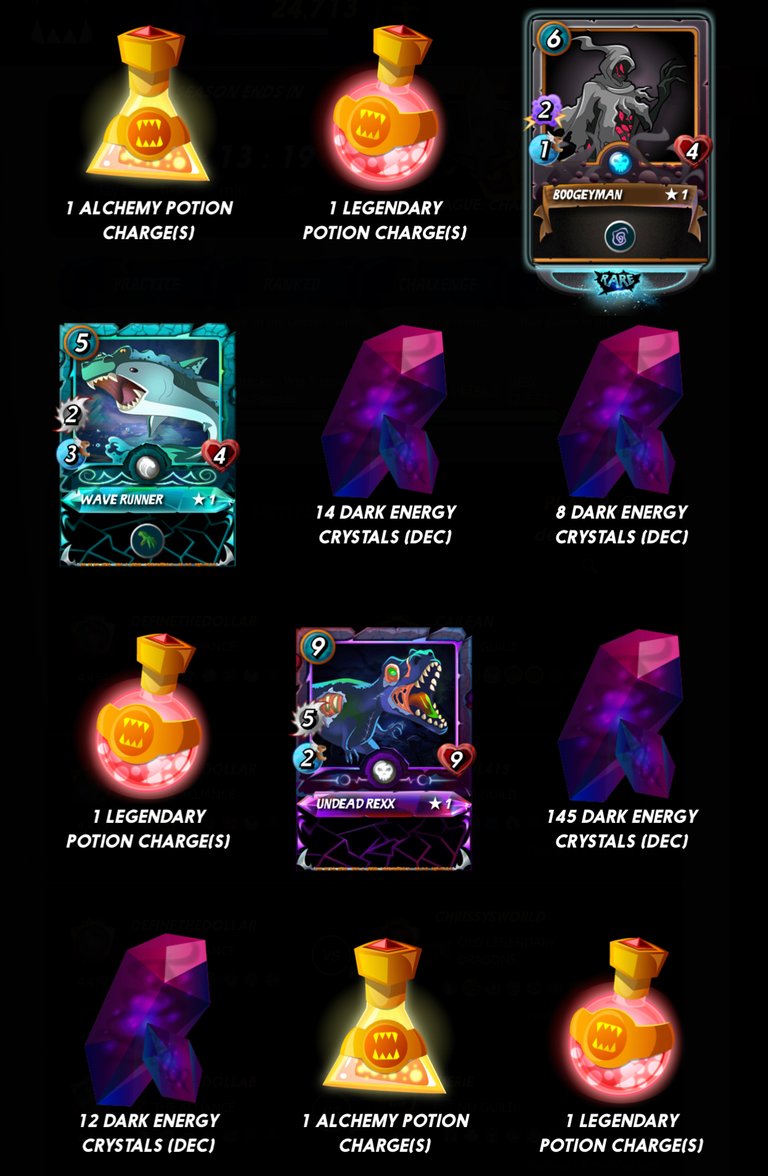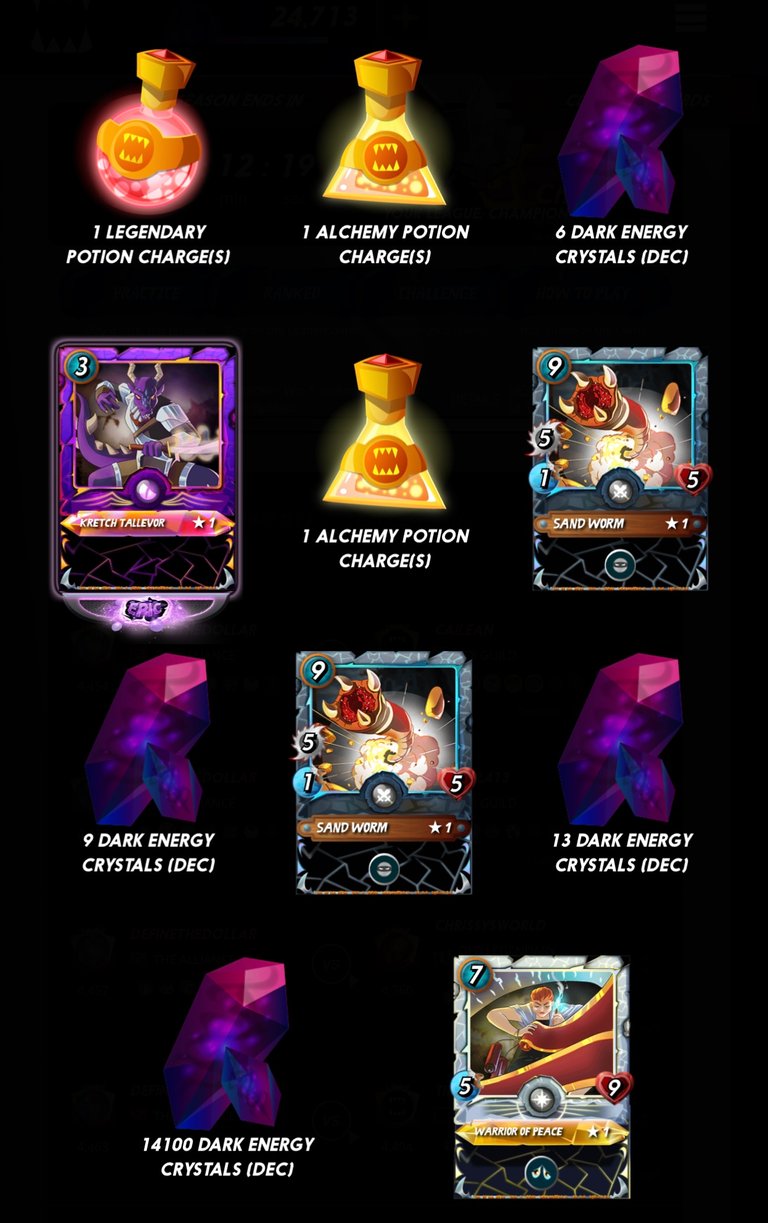 The season has just ended, but I haven't checked my rewards yet. I'll save them for tomorrow's post.
---
Proof of #AutomaticWin: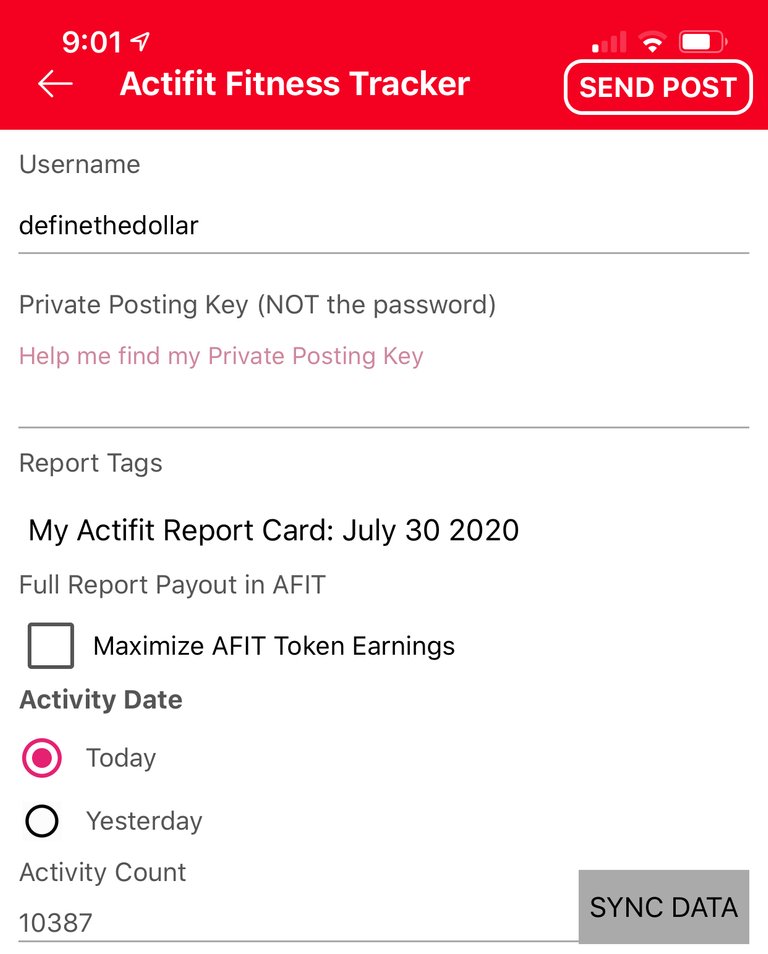 ---
Average Last 7 Days: 15,592
Lifetime Average: 15,992
10k per Day Streak: 128
Longest Streak: 196
Distance on shoes: 865.31 km

#AutomaticWin Tally: 249
#AutomaticWin Streak: 2
Longest Streak: 19
#TripleTen Tally: 111
#TripleTen Streak: 0
Longest Streak: 7
#DoubleDay Tally: 146
#DoubleDay Streak: 1
Longest Streak: 5
Highest Floors: 120
Highest Daily Points: 41,528
Zombies evaded: 0/0
Mindfulness Diary:
Health: 85%
Satisfaction: 77%
Energy: 94%
Productivity: 87%
---
Referrals:


Power up and Hive on!
---
---