Insight into Yoruba traditional Wedding Ceremony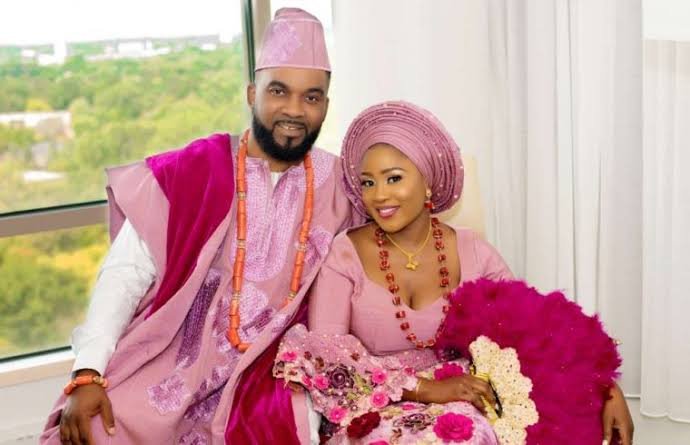 The traditional wedding ceremony in Yoruba land is a unique one and it's a well celebrated ceremony and this is referred to as Yoruba Engagement ceremony or otherwise known as Igbeyawo. This event usually takes place days, weeks or even months before what is known as the white wedding. There are some families who decides to just do the two on the same day. In Yoruba land, the Bride family is responsible for the cost of this event but some families share the cost and this makes it very convenient with them. This ceremony is being handled by two representatives who are being chosen or being hired for this service. The grooms family representative is called Alaga iduro while the brides family is being represented by Alaga Ijoko.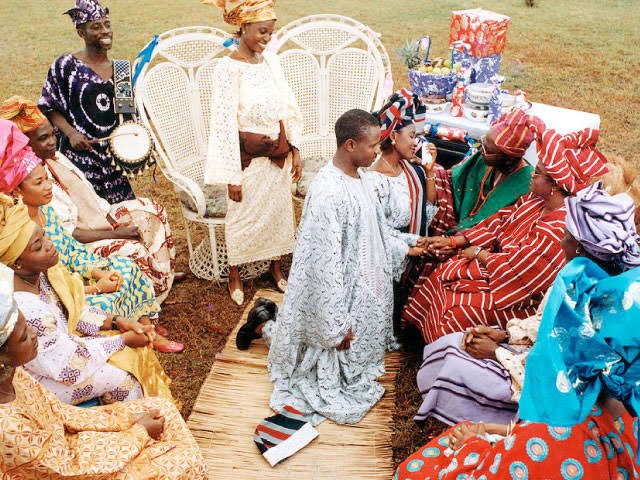 The traditional wedding starts with the family of bride sited and will wait for the family of the groom. Both the groom and the Bride will be absent at this particular time. The Alaga Ijoko will welcome them at the gate in the company of the wives in the house of the brides side of the family. Then the alaga will ask the family of the groom the reason why they are here and they will collect the entry fee from them and they will introduce them to the family of the bride before some prayers will be said. After the introduction, the family of the groom will knell and will also prostrate before the brides family. Both families will then sit and face each other and the 2 alagas will stand in their middle.
Once they are sited, the Alaga iduro will then present the letter which is called the proposal letter on behalf of the grooms family.This letter is being read out loud by a younger female representative of the brides family, such person could be younger sister or cousin. In addition, an acceptance letter is being presented to the family of the groom before some prayers are being said.
After the prayer has been said, the groom will dance with some of his friends and then prostate for four times. And on the first occasion, the groom will prostrate for his new in laws with friends and after then prostate alone the third time. Also, after the 3rd prostration, both families will stretch out the arms and then pray for him and then he takes his sit. And he then prostate again before his own family. And then give out some some money and awaits how bridal arrival.
When the groom is seated, the bride whose face is being covered with veil dances and being accompanied by her parents and her friends which is referred to as ore iyawo who are very close to the friends. After this, she then kneels down before her parents and the veil is being removed and join the husband.
Big thanks for checking my blog. I appreciate you all!
---
---