Life at Mid-Year: Hardforks, Mask Mandates and What Lies Ahead?
It is the last day of June, 2021. For many who are reading this, it is already July; here on the US West Coast, we still have a few hours of June left.
Time has moved quickly, it seems. At least, I find myself puzzling on how we got to be here, already. Time is a funny thing...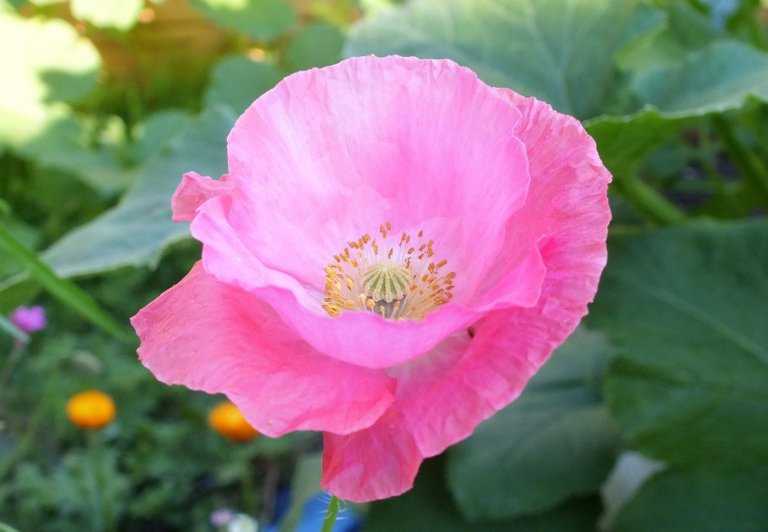 Pink "paper" poppy in our garden
So, There Was a Hive Hardfork...
I'm usually not of the technical persuasion. I use technology, but I have long since given up on trying to keep up with how it works. I'm just content when it does work.
Hardfork 25 happened today! I won't go into detail on the changes and how they will affect what we're doing here... because that has already been done multiple times, and there's no real need for another iteration.
What I will say, though, is that I am really impressed with the Devs and Witnesses for a rollout that seemed to take effect with not so much as a blip in the system.
This virtually just happened (earlier today) and when I look at the Witness listing it's really impressive how unanimously version 1.25.0 is now running!
So congratulations and thanks to everyone who worked to make it happen!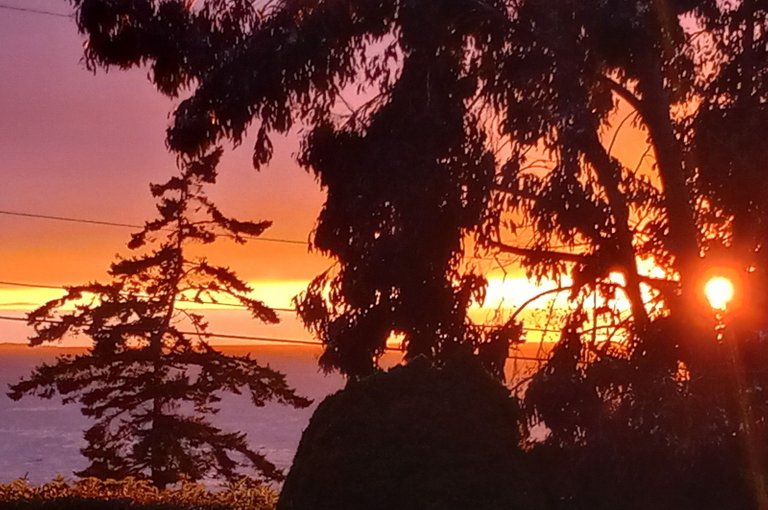 Meanwhile, Down at the Grocery Store...
When I went grocery shopping today, I noticed that the new "status" of the face covering mandates here in the State of Washington have taken effect.
Meaning that there were suddenly a good number of people not wearing masks anymore. Of course, individual businesses can set their own requirements, but at the state level those who are considered "fully vaccinated" (one or two shots, depending on vaccine) are evidently now exempt from wearing face coverings in public.
Here in our county, that would apply to some 65% of the population... one of the highest rates in the state.
Since I've already had Covid (and possibly TWICE!) I'm not in any rush to get the vaccine, mostly because we are planning a trip back to Denmark next summer and the current regulations regarding the EU "Green Passports" requires the vaccination to be no more than eight months old... so IF I were to get a jab, it would not be until the spring.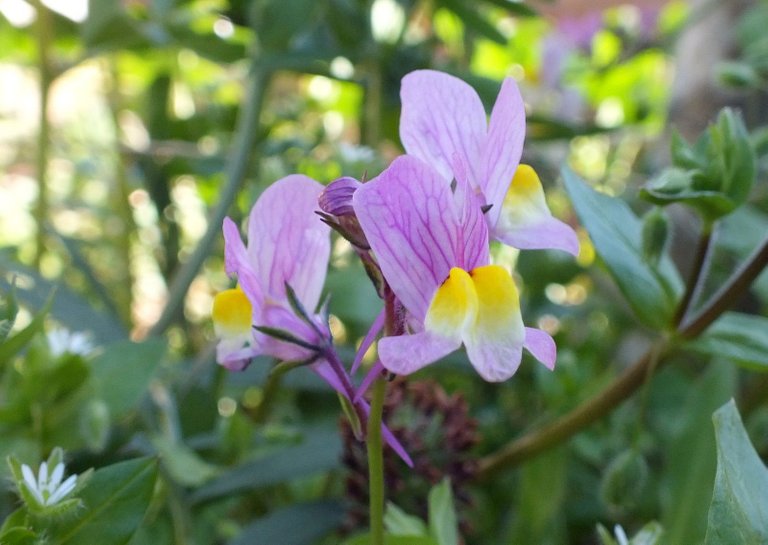 What Lies Ahead? Hive Plans...
"Keep on Blogging!"
Well, yes, that's my plan... and I'm hopeful that my immediate goal of getting to 10,000 HP will be reached in the next 30 days or so. That was one of my 2021 goals, so it looks like it will be reached early.
Meanwhile, I'm interested in starting to create more "community specific" content, particularly for Leo Finance, Natural Madicine and Proof of Brain, but I am also interested in casting further afield.
In particular, there seems to be a bit of a movement afoot to re-energize the Creative Coin Community spearheaded by @cliffagreen and his @cccf initiative. This was one of the very first Hive-Engine tokens I became interested in (along with the "legacy" PAL token and what was then called SteemLeo) and it made me sad that the primary support community for artists and creatives pretty much fizzled out, and @sndbox was no more.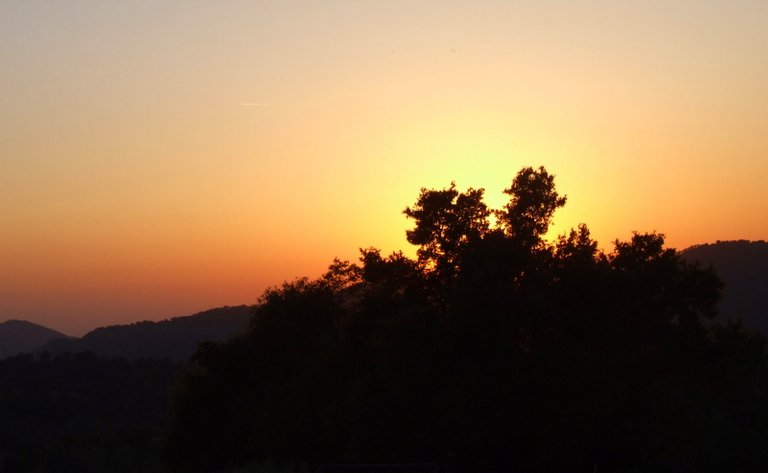 My Crystal Ball is Broken
What the world and the cryptosphere otherwise holds is beyond me. I have always been singularly bad at predicting the future, particularly financially.
My financial "mantra" has long been "it'll cost MORE than you expected, SOONER than you expected, and the rewards will be LESS than you expected, LATER than you expected." Maybe that sounds fatalistic, but it has been remarkably accurate for pretty much all my adult life...
That said, I do know that I am playing the very long term game here, so my daily prayers are not for this-and-that coin to moon next week, but that the show will still go on for another week. And another. And another, and ten years...
And who knows? In 10 years time, this may all have turned out to have been worthwhile! In the meantime, it's a nice community, and I enjoy blogging!
Thanks for stopping by, and have a great remainder of your week!
How about YOU? Any specific plans for the second half of the year? Did the first half go well for you? Any sense of where the cryptosphere is heading? Comments, feedback and other interaction is invited and welcomed! Because — after all — SOCIAL content is about interacting, right? Leave a comment — share your experiences — be part of the conversation!

---
Greetings bloggers and social content creators! This article was created via PeakD, a blogging application that's part of the Hive Social Content Experience. If you're a blogger, writer, poet, artist, vlogger, musician or other creative content wizard, come join us! Hive is a little "different" because it's not run by a "company;" it operates via the consensus of its users and your content can't be banned, censored, taken down or demonetized. And that COUNTS for something, in these uncertain times! So if you're ready for the next generation of social content where YOU retain ownership and control, come by and learn about Hive and make an account!

Proud member of the Lifestyle Lounge Community on Hive!

(As usual, all text and images by the author, unless otherwise credited. This is original content, created expressly and uniquely for this platform — NOT cross posted anywhere else!)
Created at 20210630 22:45 PDT
0288/1531
---
---