"Not Your Keys, Not Your Crypto!" But Just Where DO You Put Your Trust?
Late last year my primary desktop computer suddenly "black screened," and its sudden failure got me to thinking about an issue we often talk about here in the Cryptosphere, namely that of "keeping your keys safe."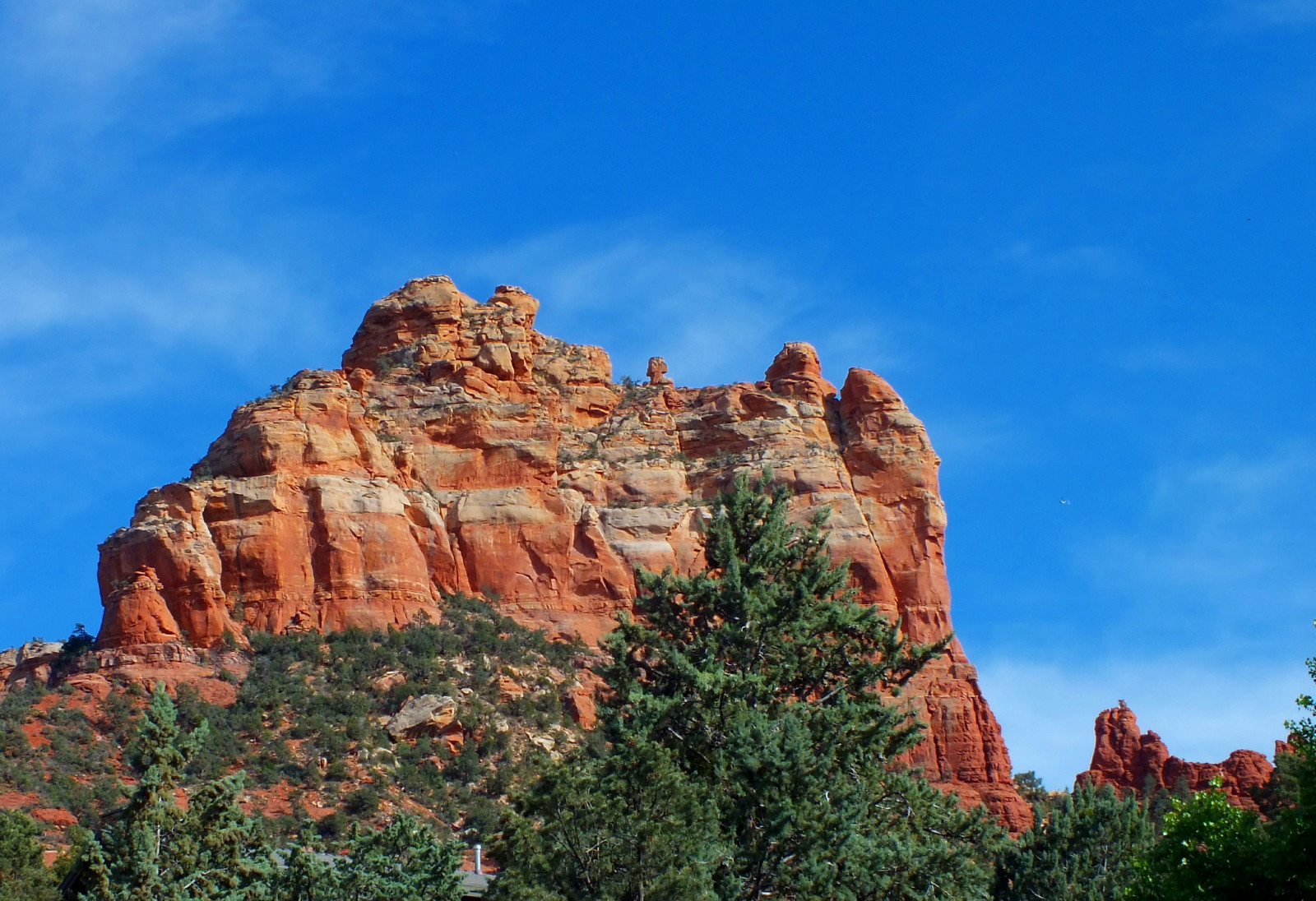 Red rocks near Sedona, AZ
If you think about it, our obsession with safeguarding our keys is also a reflection of the reality that we don't trust anyone. Let's be honest here, cryptos exist because we don't trust banks and banksters, and we don't trust governments... and we probably don't trust a whole bunch of other individuals and organizations, either!
So who do we trust? Ourselves?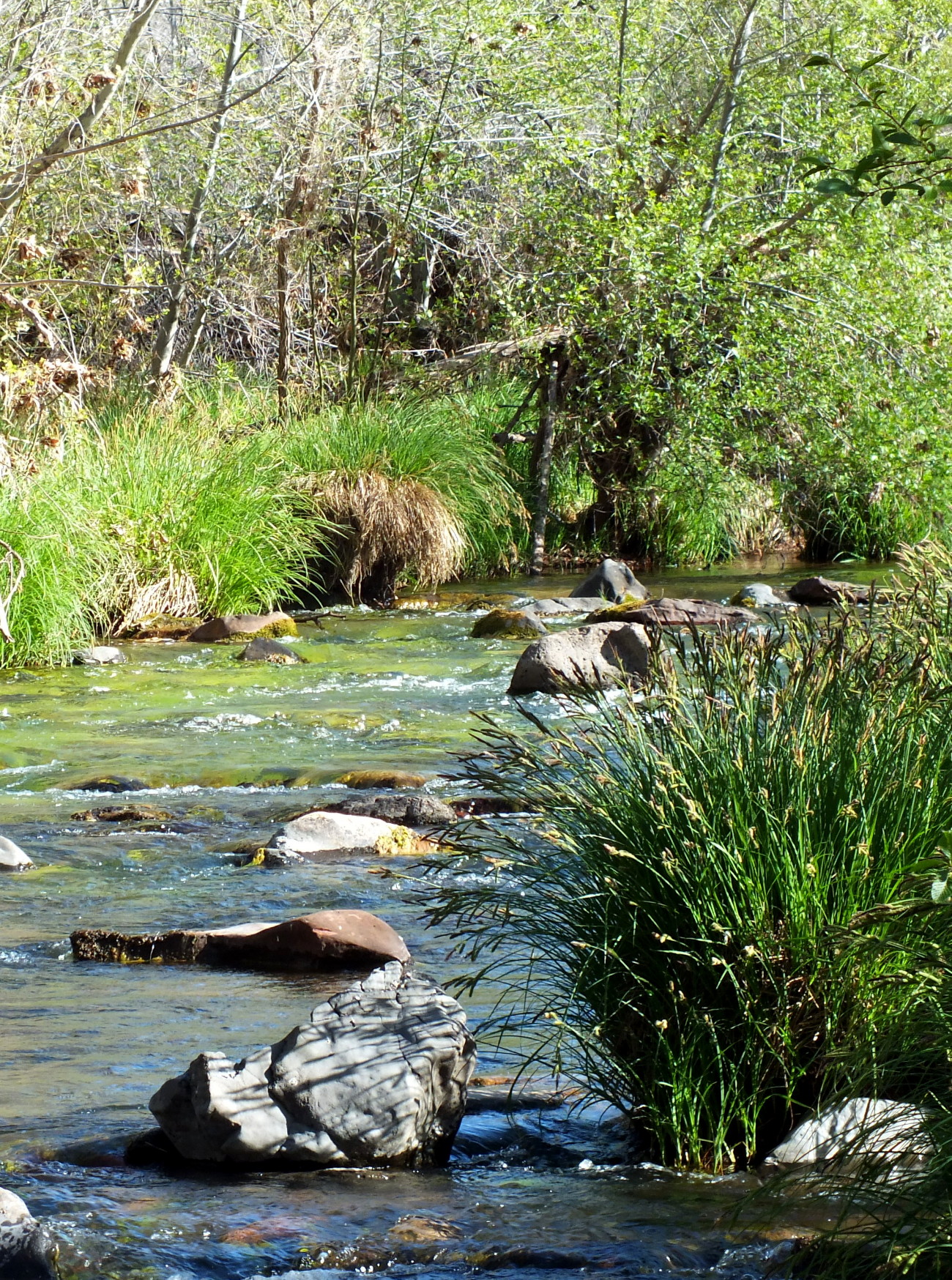 My experience in life is that everything can fail and/or break down.
At some point, you have to trust some-thing or some-one.
When my computer headed south for a while last December, it left me with a somewhat "ambiguous status" with respect to the keys and a crypto wallet actually not stored on an exchange which is the de-facto no-no around here. It was safely stored in a separate isolated partition on my computer at home, with a backup on a thumb drive.
While I was awaiting the call from the repair folks to let me know what could be retrieved from the futzed hard disk I got to thinking about how "safe" anything can actually be. But I had the keys on a thumb drive, right? Sure... but it was also blinking menacingly a while back, because these things aren't infallible.
Which got me to pondering whether or not a hardware wallet is actually any more or less reliable than a thumb drive. I'd imagine the underlying technology is pretty much the same... it doesn't matter how secure the housing is and the encryption is if the essential bits and pieces inside become unreadable.
A "failure to retrieve file, please retry" message operates independently of how "secure" or "encrypted" your keys are.
Then people talk about creating "cold storage" wallets and literally printing them out on paper, so they (allegedly) "cant be hacked" from ANYwhere.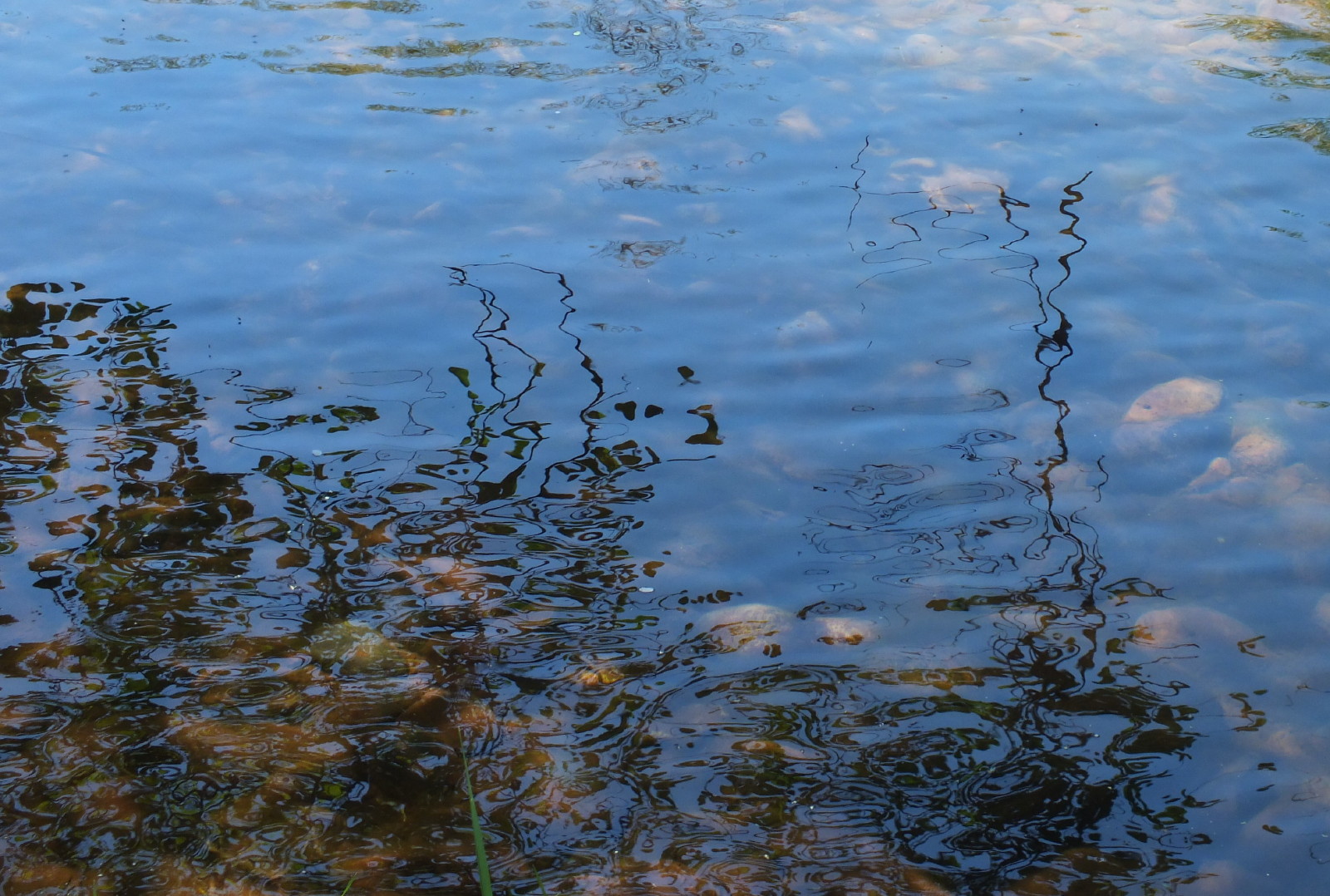 Reflections in the water
But if paper gets wet, you're pretty much hosed. So you put them in a fireproof and waterproof safe... but what if you lose your keys or forget the combination?
Yeah, but we can lock that piece of paper in a safe deposit box at the bank, so no harm will come to it!
Wait... WHAT? Trust a BANK? A bank can fail. Then you're fncked, once again.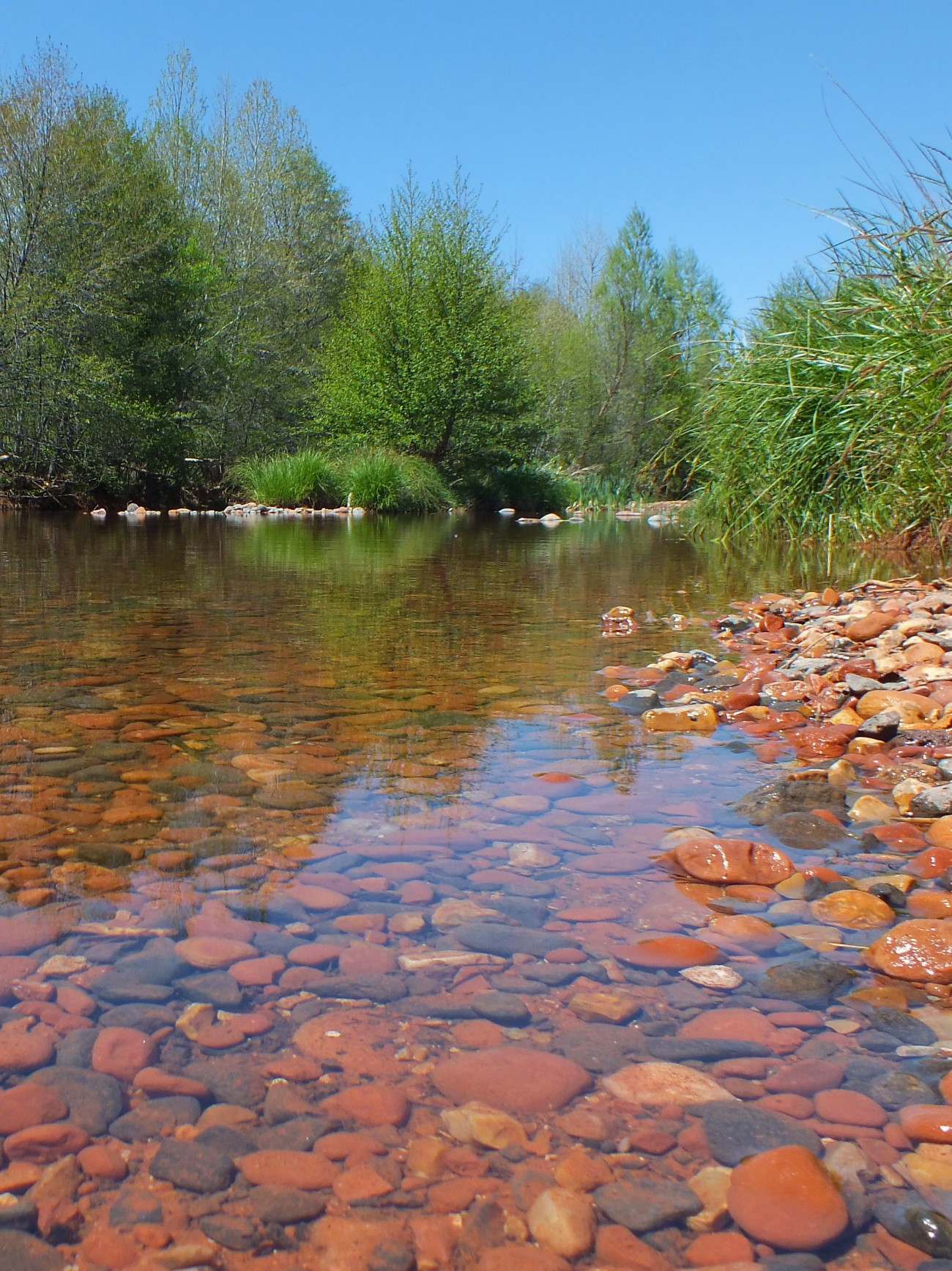 See where I'm going with all this?
At some point, we have trust someone, or we take ourselves all the way back to having to chip our keys into a piece of rock we keep somewhere safe... and where is that?
The yard? Remember, there could be a flood, or a landslide, and then the rock would disappear.
So we create multiple backup media... but peppering our "important keys" all over the place defeats the entire purpose of keeping them safe because now we've made it much easier for someone to get to them, due to multiple copies.
My point here is that there's nothing that is entirely risk free. Including the fact that the keys and wallet with the crypto we're so zealously guarding actually has any value when we get around to turning it into...? What? Fiat?
The irony of the fact that we're "all about crypto" yet talk about Bitcoin in terms of dollars and Ethereum in terms of dollars and LEO in terms of dollars and Hive in terms of dollars is not lost on me here... but that's a whole different story for a whole different post!
Anyway, I keep an awful lot of the backups of our personal/sensitive/valuable documents in my personal "Vault" on Microsoft's OneDrive in the cloud. How can I trust Microsoft?
Fact is, I don't. But I trust that their uptime for heavily secured 2FA web storage is going to be better than the uptime of my obviously fallible personal computer. And it's certainly more durable than a piece of paper. And less likely to get lost than a thumb drive or a hardware wallet. And more secure than my phone, which I might accidentally drop in the bathtub. Or the toilet. Or the ocean.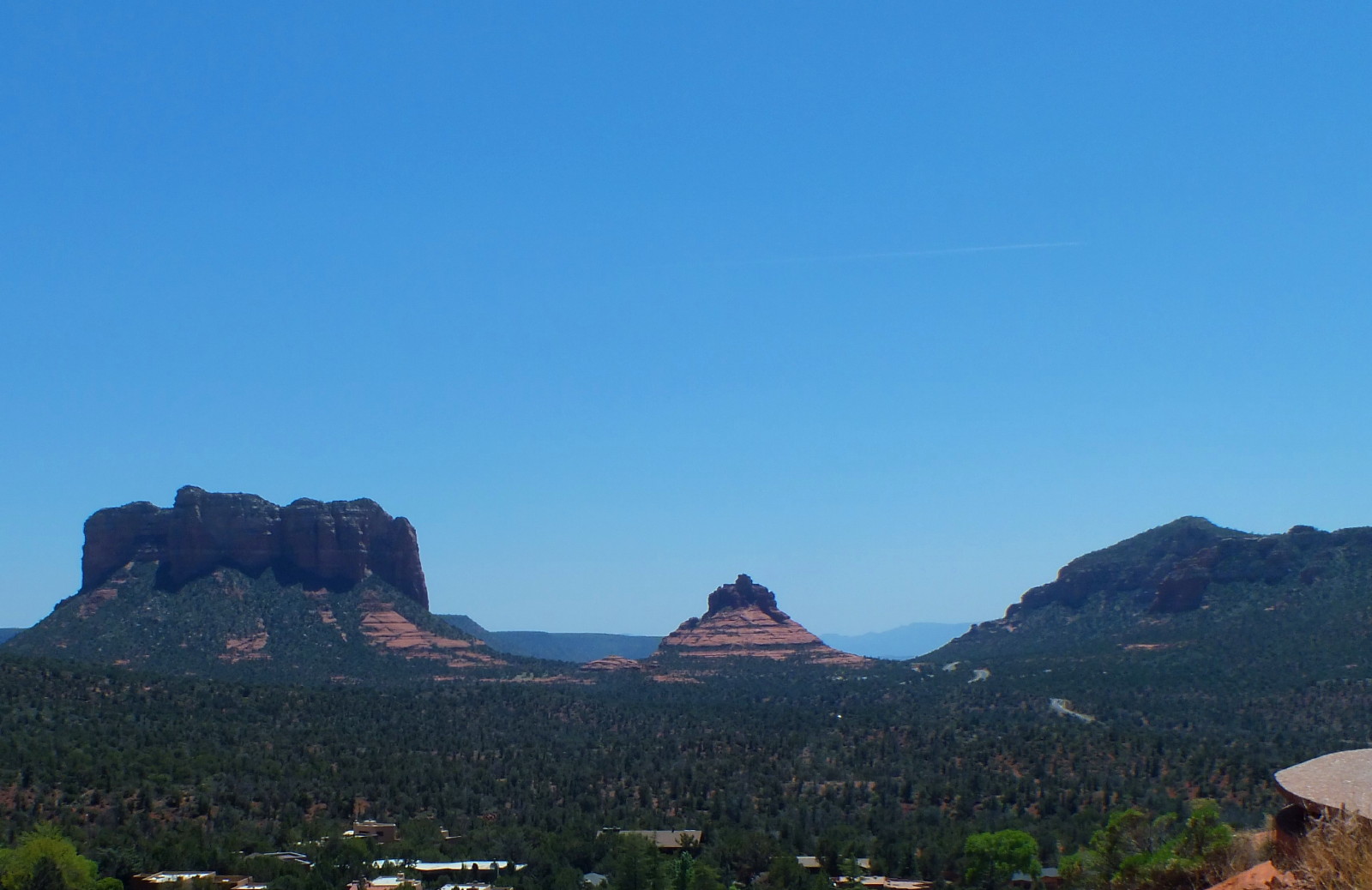 Panoramic view near Sedona, AZ, with Bell Rock in the center
My point here is that we all need to find a reasonable balance between absolute paranoia and being plain stupid with our keys. Maybe that point is different for different people... but if you're to the point of laying awake at night wondering whether your crypto keys are "safe enough," it's probably time to re-think your perception and your game!
Chronic mistrust is not how we're going to solve the world's problems...
Thanks for reading, and have a great remainder of your week!
How about YOU? Are your keys safe? Are you SURE? Is it foolproof? Consider Stefan Thomas who's locked out of a wallet with 7,000+ Bitcoin! To what lengths do you go, to keep your keys safe? Comments, feedback and other interaction is invited and welcomed! Because — after all — SOCIAL content is about interacting, right? Leave a comment — share your experiences — be part of the conversation!

---
Greetings bloggers and social content creators! This article was created via LeoFinance, a blogging application that's part of the Hive Social Content Experience. If you're a blogger, writer, poet, artist, vlogger, musician or other creative content wizard, come join us! Hive is a little "different" because it's not run by a "company;" it operates via the consensus of its users and your content can't be banned, censored, taken down or demonetized. And that COUNTS for something, in these uncertain times! So if you're ready for the next generation of social content where YOU retain ownership and control, come by and learn about Hive and make an account!
Proud member of the LeoFinance Community on Hive!


(As usual, all text and images by the author, unless otherwise credited. This is original content, created expressly and uniquely for this platform — NOT cross posted anywhere else!)
Created at 20210324 22:08 PST
0222/1465
Posted Using LeoFinance Beta
---
---