Proof of Brain: Life, Death... and Sometimes a Person Just Gets TIRED!
Even though I live in the USA now, I still consider myself Danish, in many ways.
For example, this evening is "Sankt Hans Aften" — generally referred to as "St. John's Eve" among English speakers — which is the day we formally celebrate midsummer in Denmark.
Aside from the tradition of lighting bonfires — which is very old — this is also the time of summer holidays; the time when schools are out and people sit in their gardens and watch the grass grow, have picnics and cookouts, pick strawberries and dig new potatoes, and perhaps play cards with friends over beer or coffee in the evenings.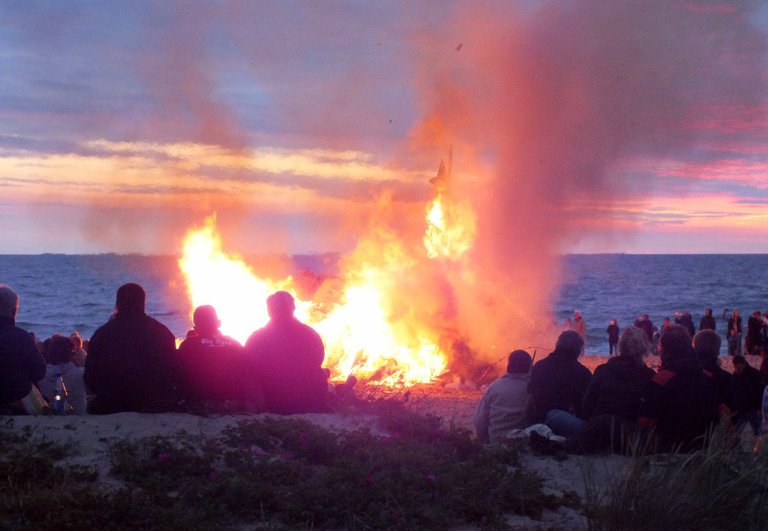 Community bonfire on the beach; Liseleje, Denmark, June 23, 2015 — photo by me
Non Sequitor... Sort Of...
In other news, maverick programmer, businessman and cryptocurrency promoter John McAfee died in a Spanish prison today, at age 75.
For now, I'm just going to say he "died," because the actual circumstances of his death are a bit up in the air.
Many pundits, however, are insisting that "he wouldn't DO that!" It's not for me to speculate on that, but his death does lead to the next bit here: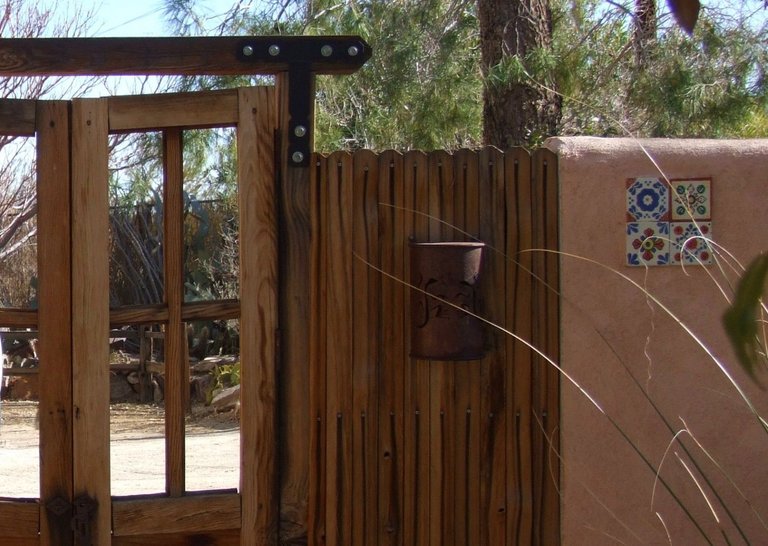 Bringing it Back Together
I got to thinking about this being time for summer holidays, and since I spent many summer holidays at my Auntie's house in Denmark, I got to thinking about her and the way she just "died" at age 94 after having declared that she had pretty much accomplished everything she wanted... and that she was tired.
She had a nice lunch with one of my cousins where the above bit of conversation was spoken; he left to head back home and she went for her usual afternoon nap. And simply laid down and died. She was in good health; not depressed... she'd simply had enough of life... but in a good way.
I believe that sometimes people just get tired. Not in a needy "desperate cry for help" sort of way, but just in that bone weary way that goes with the understanding that this is pretty much all there is, and it's increasingly unlikely that the future holds anything other than "more of the same."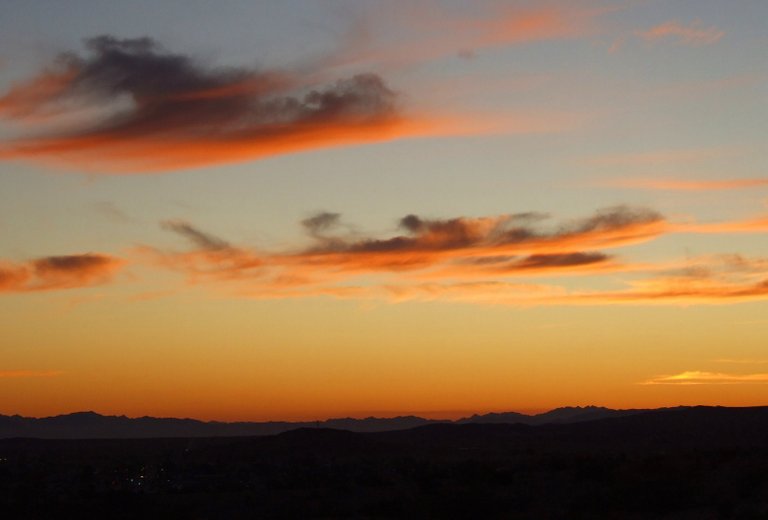 Once Upon a Time...
A long time ago — particularly among indigenous peoples — when a person reached a certain stage in life they would simply decide that "it was their time," and so they would walk out into the woods and simply die.
Now, I'm not advocating death or suicide here! I'm more looking at the fact that humanity seems to have become increasingly fanatical about clinging to every second of life, when — in fact — death is simply a natural part of life!
And yet? Now we shame people for thinking thoughts that deviate from aforesaid obsessive clinging to, and prolonging of, our lives. Entire industries are dedicated to prolonging our lives... well beyond the point where we might actually be better off dead!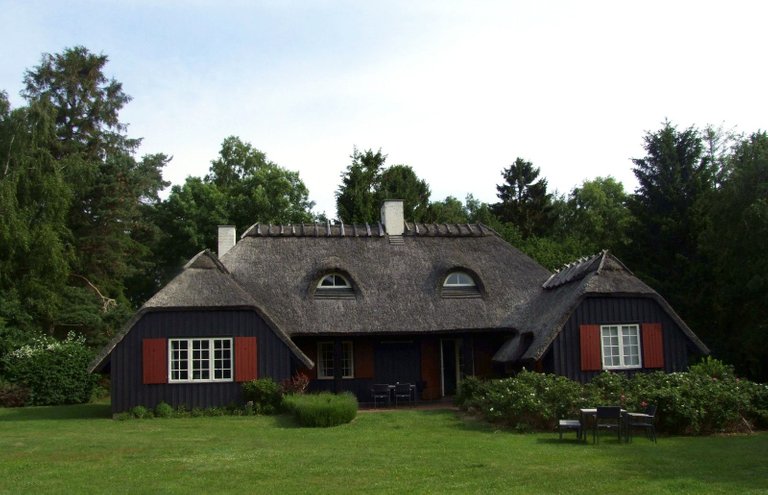 My auntie's house in Denmark...
We give a lot of lip service to "Quality of Life," but it strikes me that more emphasis is actually placed on quantity of life!
So WHAT if John McAfee — at age 75 — perhaps looked at his life and took stock of the fact that with an imminent extradition to the USA he would likely end up with a life-in-prison sentence and live out his days behind bars in a way that would be the precise opposite of the freedom he personified?
Whether that was actually what happened or not ISN'T my point here, but why shouldn't he have the freedom to choose that way out... IF that's what he wanted?
But that's not the way things work... when you consider such an idea, it virtually makes you a pariah!
Regardless... Godspeed, John! On to the next great adventure!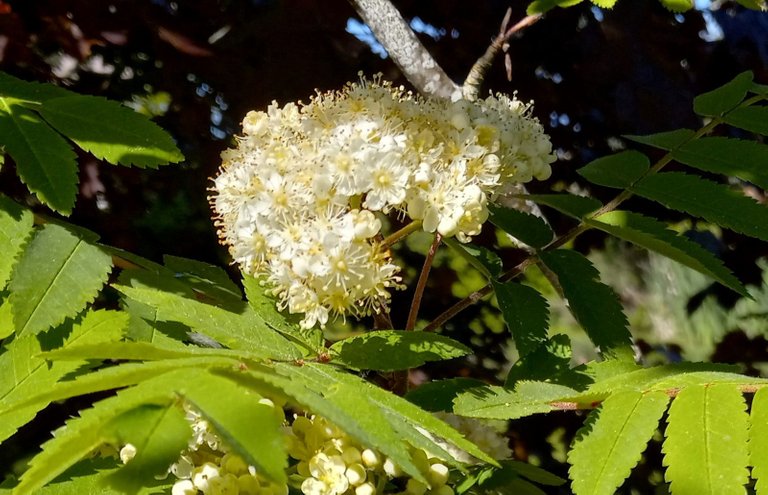 Meanwhile...
I sit here at age 60 — still McAfee's junior by 15 years — recognizing that I have perhaps 15-20 productive years left, and also recognizing that there will come a time when I can no longer work to take care of myself. Unlike many, there are no "cushy golden years" waiting for me; I expect I shall be working for a living till I simply can't, anymore.
Given that, would I want to at least have the option to voluntarily check out in the knowledge that I have no pension, no retirement, no significant savings and only ongoing work with declining health and capacity to self-sustain ahead? I would not want to be a burden to anyone; life (and people) don't "owe" me anything.
Again, not saying I would act on it... more interested in exploring why so many people seem so squeamish about considering and talking about their own demise...
We talk a lot about "freedom" around here... but let us remember that freedom wears many faces!
Thanks for reading, and have a great remainder of your week!
How about YOU? Do humans place more emphasis on QUANTITY of life than QUALITY of life? Have we become excessively appalled by death? Comments, feedback and other interaction is invited and welcomed! Because — after all — SOCIAL content is about interacting, right? Leave a comment — share your experiences — be part of the conversation!

---
Greetings bloggers and social content creators! This article was created via PeakD, a blogging application that's part of the Hive Social Content Experience. If you're a blogger, writer, poet, artist, vlogger, musician or other creative content wizard, come join us! Hive is a little "different" because it's not run by a "company;" it operates via the consensus of its users and your content can't be banned, censored, taken down or demonetized. And that COUNTS for something, in these uncertain times! So if you're ready for the next generation of social content where YOU retain ownership and control, come by and learn about Hive and make an account!

Proud member of the Proof of Brain Community on Hive!

(As usual, all text and images by the author, unless otherwise credited. This is original content, created expressly and uniquely for this platform — NOT cross posted anywhere else!)
Created at 20210623 23:46 PDT
0283/1526
---
---