MY HIVE STORY!
Good Afternoon fair maidens and young lads of the 21st (22nd?) Century. Do not mind my abrupt tone of words, for the Literature Classic, Jane Eyre seems to encumber my modes operandi. LMAO. Okay okay. Let's get serious.
I have been seeing the title "My Hive Story" everywhere and thanks to reading the original post, I get to find that someone might be trying to dupe Newbies. That's sad. Is the person that poor or just jobless?
Anyway, Thank you @snook for this great opportunity to talk about Hive and what it means to us. I'll quickly answer the questions posed by the greatone-up-there(Snook). Let's get started shall we?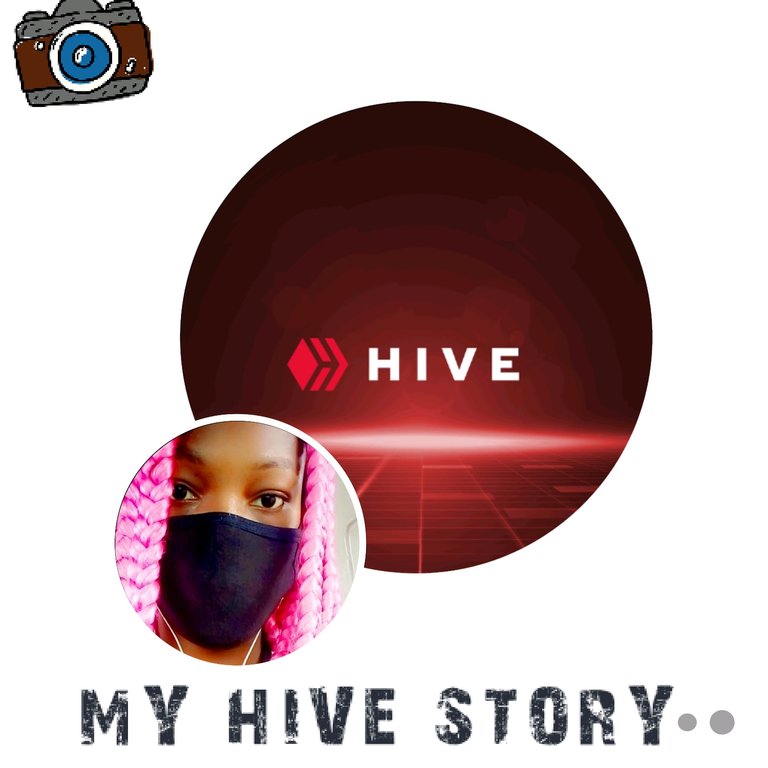 Edited using CollageMaker app.
HOW LONG HAVE YOU BEEN ON THE BLOCKCHAIN?
I'd say three months and some days or weeks. Wait, it might be two months. I joined September 14th or so. Not much. Hehe!
WHAT WAS YOUR BACKGROUND IN CRYPTOCURRENCY WHEN YOU FIRST CAME TO THE BLOCKCHAIN?
Zero. Zilch. Nada. I had zero knowledge or background. In fact, when I was told I'd earn in Cryptocurrency, I told myself this had to be some mathematics kinda work.
WHAT WAS YOUR BACKGROUND IN WRITING WHEN YOU FIRST CAME TO THE BLOCKCHAIN?
Now that! From 10 years of age I began dabbling in short stories. My first ever (unpublished) book was The Princess Of Atlangita. Very weird name. It centered on arranged marriage and true love which involved power play of two kingdoms and a fair maiden (who happened to be a princess) being caught in the midst of it. At last did love prevail? Or was there a twist? Jeez!
Anyway, prior to Hive, I wrote for money. I was placed under contracts and NDA's writing novels for people. Most never Nigerian. I wrote thrill, crime, romance and sometimes pornography (erotica).
I could write 6k words in a day and 30k words in a week. Ahhh...I wonder if people may have read certain books I wrote for people? (Evil laughter).
HOW MANY PEOPLE DID YOU KNOW WHEN YOU FIRST CAME TO THE BLOCKCHAIN?
One. My dearest "Mentor" who hates it when I call him mentor. @belemo, you're reading this right? How did you enjoy it when I asked triads of questions? Frankly, I didn't like the "explore, you'd figure it out" answer you gave but all was worth it.
HOW DID YOU MEET PEOPLE WHEN YOU FIRST CAME TO THE BLOCKCHAIN?
Through the famous Newbies Initiative sponsored by @starstrings, @projectmamabg, @eddiespino and all others. Also, through @hivenaija by joining their Telegram.
WHO DID YOU FIRST LOOK UP TO WHEN YOU FIRST CAME TO THE BLOCKCHAIN?
Easy peasy. @belemo. The champ. I looked up to him and challenged myself daily when I read his post. He always used fancy terms that had me molesting google and developed a hunger for more within me. I still look up to him in every sense of the word. He built himself from ground up. I keep telling myself after I heard his story, "If Belemo did it, I can too". More so since I'm starting early. I'm just twenty. He gave me more force after the "hack" ordeal. Truly, if you ask me, he's more than a champ. He deserves every bit of gratitude on my part. He is a really strong person.
HOW WOULD YOU DESCRIBE YOUR FIRST THREE MONTHS ON THE BLOCKCHAIN?
Hehe. Volatile. My first three months here have been up-down-left-right-centre in that order. Because as a newbie, a lot of work is needed. Consistency, discipline and humility. I keep trying to put in my best and give my best so I can feel worthy when I receive the best. I want to try so hard that someone else would look up to me like I look up to a certain someone. My first three months? Not easy but it's all gonna be worth it.
HAS BEING A PART OF THE BLOCKCHAIN CHANGED YOU IN ANYWAY FOR THE GOOD?
Heck yeah! Goal setting being one and discipline being second. Also, a strong learning muscle is now in order. I tend to look at everything in different perspectives. Patience muscle doubled. I made a goal to achieve certain things on hive and I did!
I feel that I don't need to beat myself up anymore about a lot of things.
WHAT IS YOUR FAVORITE MEMORY FROM YOUR TIME IN THE BLOCKCHAIN?
There are a lot but I have special mentions. My first ever winning a contest, first ever payout and onboarding one person. Oh let's not forget my Delegation. Yes! I delegated a small amount of hive to two newbies and it made me feel really good. I plan on doing a lot more soon.
IF YOU COULD ADVICE A NEW PERSON SIGNING UP TO HIVE, WHAT WOULD IT BE?
Be original. Select your passion. Add effort to content. Stay humble. Be grateful. Be consistent. Be disciplined.
CONCLUSION...
That's it folks. Now, I'll go back reading this beautiful fiction by Charlotte Bronte; Jane Eyre. I've always wanted to check out literary classics and it was recommended. Love you guys. Stay focused❤️
THANKS FOR READING!
Posted Using LeoFinance Beta
---
---