PUD: I DID IT AND THEN SOME!
I was supposed to make this post yesterday but then, I have an awful lot on my plate being the only daughter/child of the first daughter of the family. Shuffling between work, planning a burial and attending the academy, there's only so much I can do.
I set a goal for myself to achieve 500HP by May and it didn't come as a surprise that I got it– and then some. Hahahaha! If there's anything I have come to understand with goal setting it's that it works wonders especially in your finances.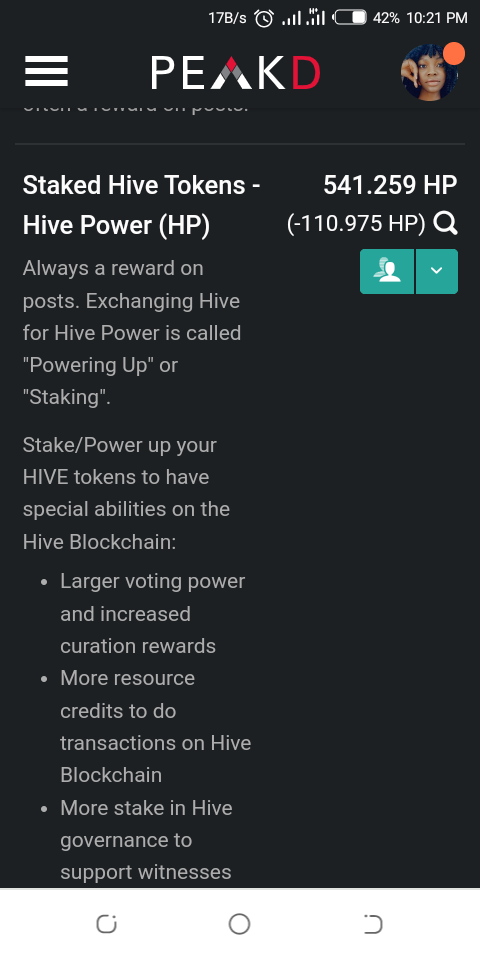 Screenshot
I did tell myself that I wanted to be serious in powering up every month and while I haven't been faithful, it's not too late either.
So this month of June, I set new goals for myself like I do every other month. I'm aiming for 1,000HP minimum by the end of the year.
I really don't know how I would achieve that but If there's something I have learned from planning and goal setting it's not to focus on details. Rather, focus on the planning and working it out.
So yeah. Hahaha. This is a very short post by the way. I just wanted to celebrate this little milestone that goes a long way to tell me that I can get anything I want as long as I put my mind to it. I powered up just 6 Hive and hope to power up at least 10 next month. And more the month after that. How? I have no idea. But it'll happen. Everything always falls into place for me.
Have a goodnight!

---
---