Saturday Savers Club (SSC): My Progress Week 2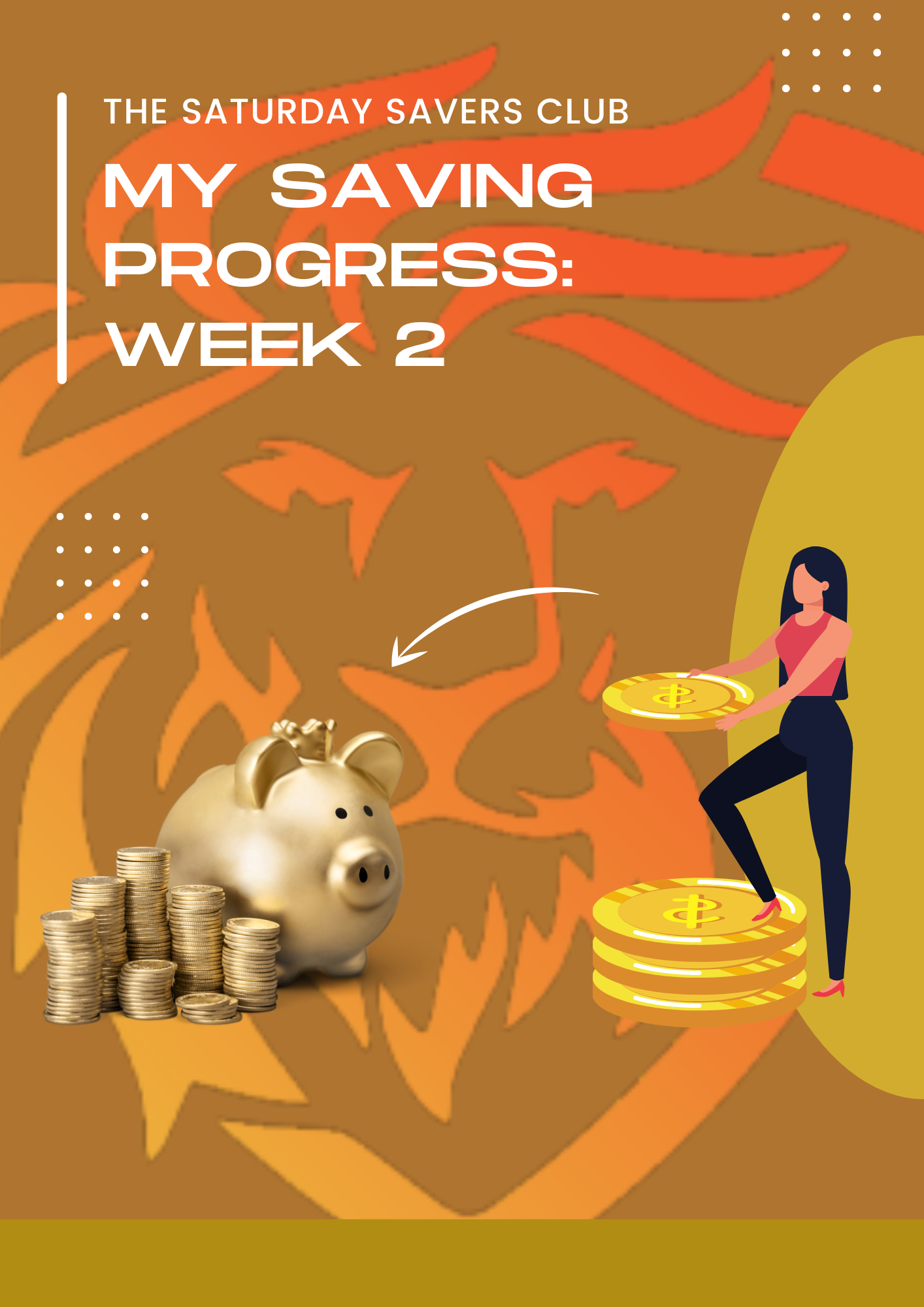 Made and edited with Canva Pro
It is another Saturday of saving and setting aside some pennies. I have fortunately been diligent in sending pennies to my Hive savings. And I have a good reason to this year. Apart from hitting that mark with my Hive Power, Mom and I have discussed and agreed that it would be a good idea to move. I am freaking excited because…finally!
Okay, so after much thinking and writing and contemplating, I realized that keeping up with goals set for my HP (Hive Power) would be a lot easier than with my Leo Power. With good reason, since I am more active with Hive than I am with the Leo frontend.
A minor discomfort to set goals
That is something I want to change though but I still have no idea what my content would be like yet on the Leo frontend. I am not really finance or technologically inclined like most. Anything with too much details and geeky stuff bores me to death. The main reason I disliked accounting, Mathematics and Quantitative Reasoning. Maybe I just don't have the passion which could pose a problem because I want to grow my money. Double it and invest it again. Now, I'm just confused.
So what would be a better solution?
So, since that would be an issue (with the LP thing), I decided that the easiest thing would be to power-up monthly, unfailingly, nothing less than 200 LEO. I can power up more but nothing less. Of course, I won't be hitting 10k LP this way but I'd rather have tried than not done a thing at all!
How is the Saving Progress going?
It is... going. My rewards are not like, huge or anything but they are not un-savable either. I see that HIVE is going up in price and it'll be wise to purchase some but many (me included) are still skeptical about the pump. I hope it goes well though.
I have been dedicated in sending pennies to my savings and I and Mom have been sending pennies to our new savings account. She is really serious about leaving this place.
I present to you my Hive Savings Progress, Week 2!

I have left the 800s and now gunning for 1,000! Thank you @itsostylish for the delegation. It is a great encouragement to me.

My LP is still the same but not for long. Tomorrow is LPUD. Hey partner, @tengolotodo, I remembered on my own. What do you think of this progress?

My HBD savings is still the same but not for long either. I'll be sending some funds to it later, hopefully!
| | CURRENT | GOAL |
| --- | --- | --- |
| HP | 910 | 10,000 |
| HBD | 6 | 600 |
| LP | 268 | 2,500 |
| HIVE | 1 | 600 |
And one more thing. I have been writing a lot lately. I used to write a lot but I dropped when I had to deal with other things. Writing to me is like craft. I have a lot of learning and growing to do to be among the best. I want to develop my writing skills. I am totally at ground level and need to do better. I'm talking all round. I haven't been growing especially in my fiction tales. I noticed that I am still stuck and no matter how bitter a pill it was to swallow, I had to determine to learn.
Like I read somewhere,
"...it doesn't matter the nonsense you write, just write. There is nothing like a writer's block."
So, I write daily. On my journal, on my notebook, phone… anything. I just hope to grow in the elements of writing and become better.
That has been my progress with the Saturday's Savers. If you are interested in joining, it is pretty easy! Do read Saturday Savers Club with @sally-saver | 2023 Launch and FAQs | Everyone Welcome | EDS for Comments and get started!
Disclaimer: This post is no form of Financial advise. Do your own research.


---


Posted Using LeoFinance Beta
---
---