SSC PROGRESS REPORT - WEEK 5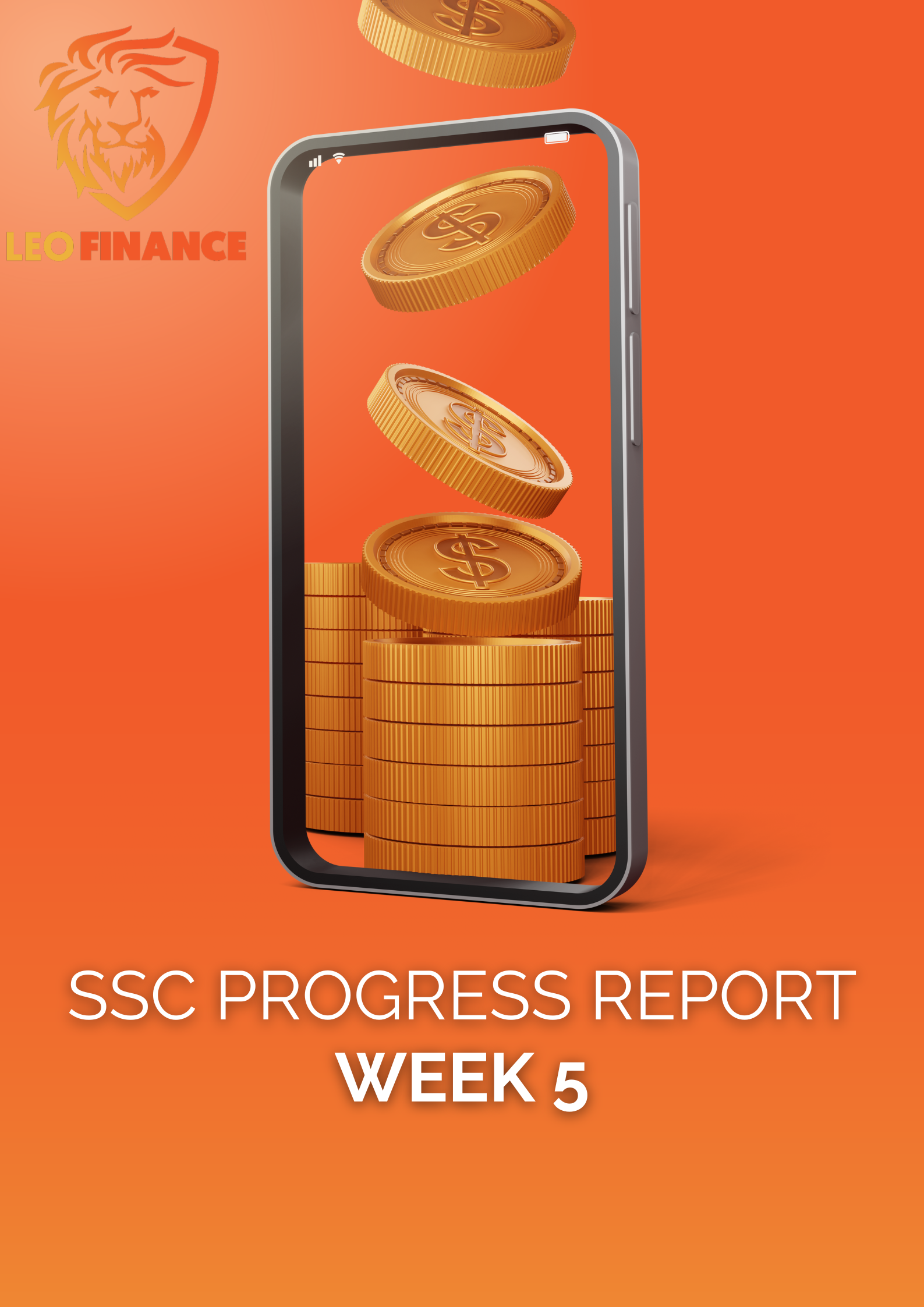 Image created & edited on Canva Pro
A New Month & New Development/Problems
Another week of progress tracking. This is slowly starting to grow on me. Accountability is one way to actively pursue your goals. When you are being watched, it is another level of pressure. Not at all bad. It is good. To me anyways.
The month of January is gone and I feel good and ready for February. I was able to keep up with the daily savings so, this month wouldn't be different.
There has been a current development at where I stay. The change of our country's currency has sent it all into scarcity. The circulation is something else and POS points are taking advantage of this to extort people.
I have been operating using mobile banking for all my transactions because I can't pay over 10% on every transaction I make.
Shey you no de fear God?
That is by the way. There are people who are still operating with their heads sha! They aren't trying to cut off my neck with outrageous charges. I just can't wait for this circulation thing to end.
I believe the government never even came up with a concrete plan regarding the circulation of the new notes. They just do like they always do. Work without their brains and make life unbearable for the citizens.
With the elections drawing closer, there are a lot of developments coming up and I am not sure if it is for selfish reasons or for the masses like they claim.
How did I do with my goals for the week?
I have decided to follow @tengolodo and @coquicoin in their daily Power Up for Hive. 1 Hive daily. Started with the February HPUD with 10 Hive and then 1 Hive after that.
I don't know if I should include this tactic for Leo too. Maybe. What do you think?
I have also been craving to burst out lately. Meet new people so I am trolling some communities I haven't been on before.
As for my Saturday Savers goals:
I am going to be hitting 1k Leo Power by the end of this month. Working out an effective plan. LeoThreads is one way to do it but also redirecting left over Hive tokens.



Leo is also an investment. The silver lining with me powering down Hive is that I can actively build Leo and be active there. I can also thread better. I gave it a lot of thought. Not all things are bad. I choose the positive response.
I have been consistent in my penny a day savings. Check it out…



Yay!
I am looking forward to the HBD savings. And oh, one more funny development that is a huge sign from the universe.
Remember I said the force of saving HBD was moving to a new place? Well guess what? The universe supports me. Turns out the Landlord here is selling off the place.
How's that for a wakeup call? Many sales has been taking place lately with people buying and selling off houses. A recent house is undergoing massive changes with the new owners. It is just close to my place. So yeah, this is a sign that it is time. I guess the universe thought I might be lazy and decided a KUTA would be nice!
My confused audience: What is KUTA?
Me: Oh. A Kick Up The Arse.
My HBD savings would be taking a turn from this month. Expect progress in next week's report.
My Hive Power is on hold while I sort real life issues with it. I am so close to graduating and that is my only hope for now.
Well, that is the progress and state of things with me. You can see a little bit of my goals in details here.
Oh one more thing! I have been writing frequently like I promised myself. The month of January was great. Did not miss a day. Haha.
Okay okay. I am done now. I will see you next week. Meanwhile, head over here if you don't know what the fluff the SSC is and would like more insight.
| | CURRENT | GOAL |
| --- | --- | --- |
| HP | 914.428 | 10,000 |
| HBD | 6.873 | 667 |
| LP | 698.810 | 5,000 |
| HIVE | 6.060 | 667 |
I'll be reading the rest people. Have a great day!!!
---
Disclaimer: This is no form of financial or investment advice


---


Posted Using LeoFinance Beta
---
---