The unbelieveable cheesebody creatures
A fictional story from an evening with cheese and fun
Whenever some friends invite you for an evening, you never knows what will happen.
We had some beer and some wine and for sure, there was some cheese and some flips and other finger food on the table.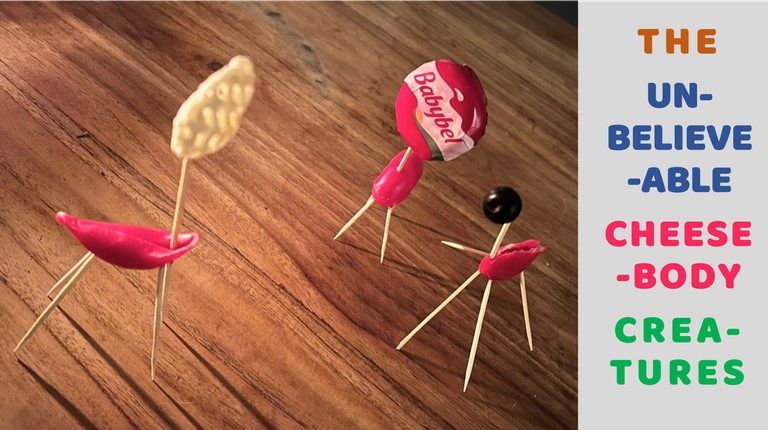 Read the post and see what happened this lovely evening at the table with so many friends and a dfew new born creatures





Hey Hive Family
let us enjoy life
with creativity and fun

---
Grapes and Cheese
I would say the are connected with some legs, but this is just the beginning of the story, So, I decided to eat a few of these as my dinner was moee or less overlooking.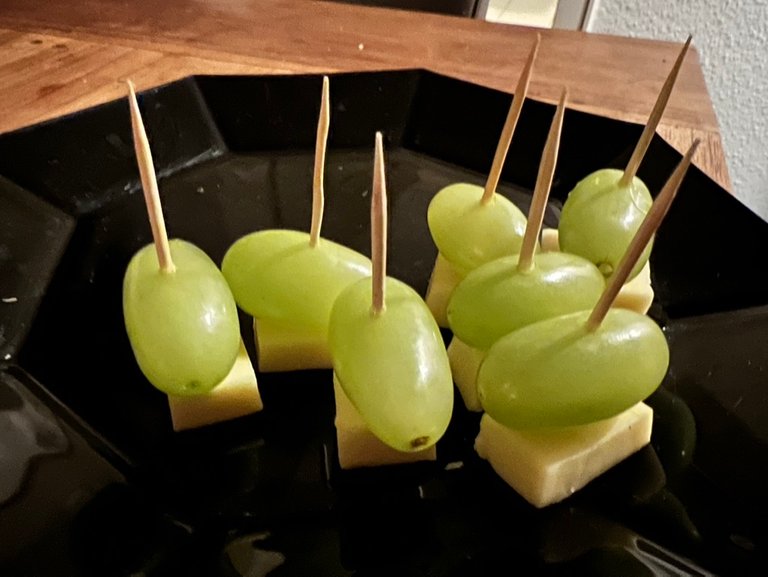 ---
Small Cheese
I guess you know this little delicious cheese packs with the nice red color. If not, here is a short description and a link to some more facts.
Babybel is a French brand of small snack cheese products that are individually packaged and available in various flavours. It is a product of Le Groupe Bel, a company with roots in the Jura region of France, started by Jules Bel in 1865. Half of the global production of Mini Babybel is made in Évron, a commune in the northwest of France.
Text by wikipedia.org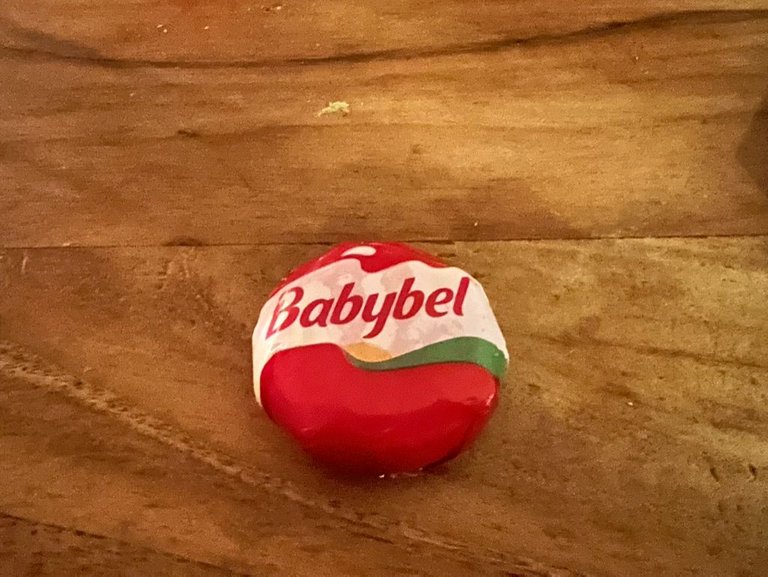 Mini Babybel is known for its packaging, consisting of a netted bag in which each piece of cheese is encased in a blend of coloured paraffin and microcrystalline wax.
Today this wax is re-used for the bodies of our creatures and the cheese was part of our dinner.
---
The trio is ready
See what happen whenever some nice drinks and some cheese meet. New creatures arise from the creative mind and now you see why the grapes and cheese are connected with "legs"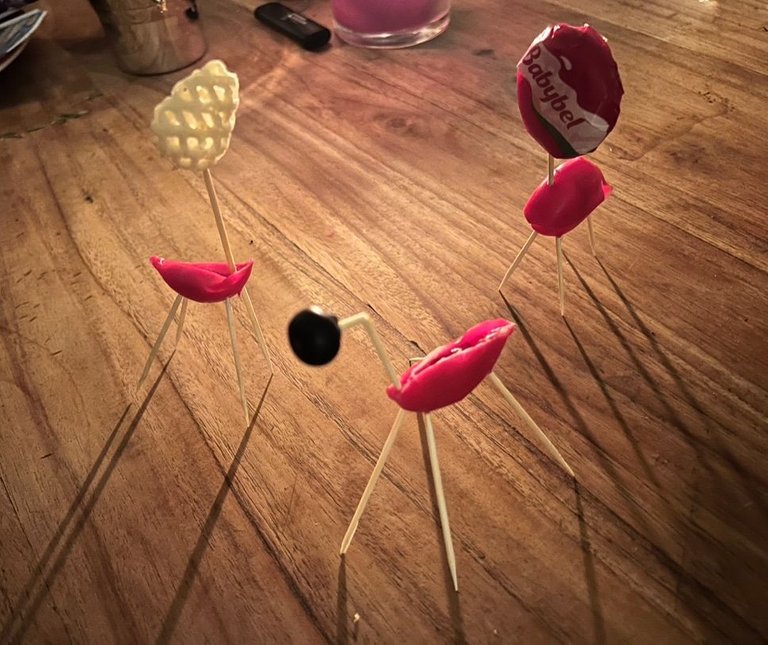 ---
Babybel head
Let me introduce that group of new born "creatures of the night" (we borrowed the name here at Rocky Horror Picture Show as this is such a great piece of music culture.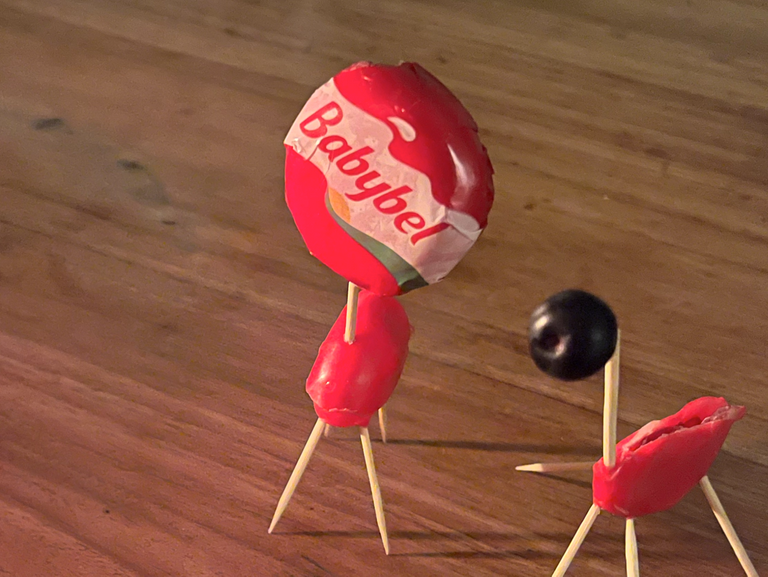 ---
Tiny blackberry head
The small and first born creature has a long neck and a tiny head. He/she/it is very fragile person but with the tiny body, this creature is fast as the wind.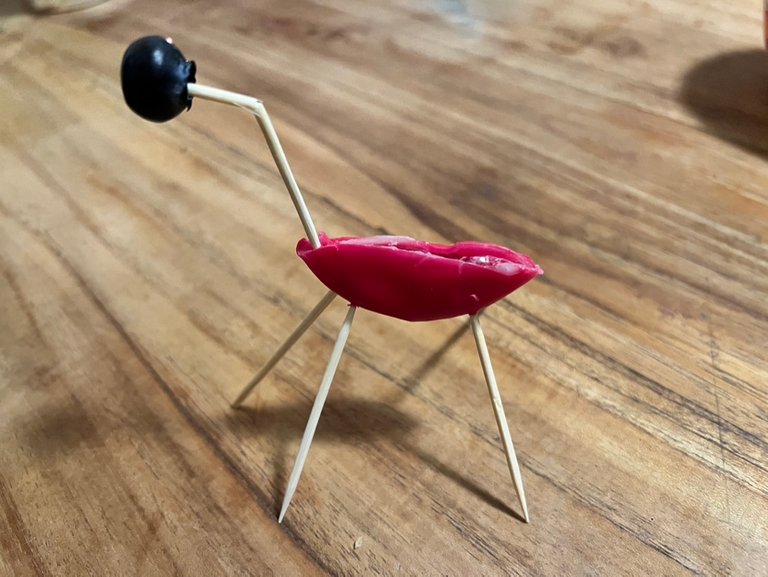 ---
Cookie Head
Actually the third born creature comes with that huge cookie head and a even more fragile body.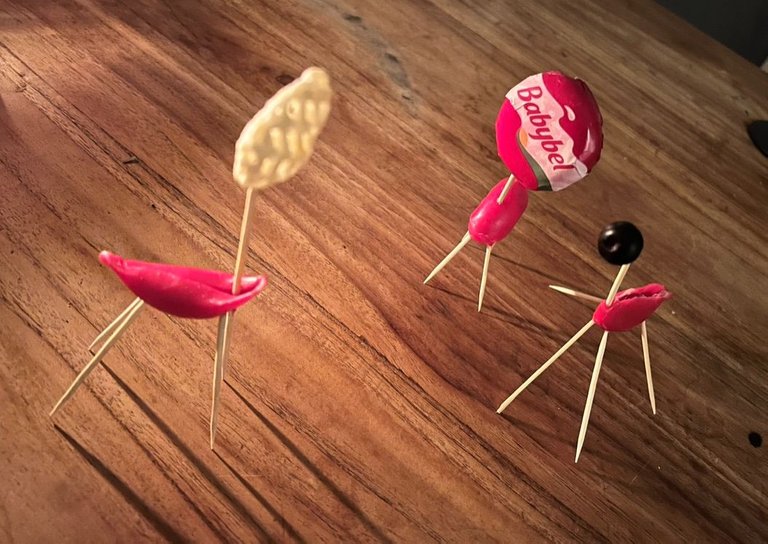 ---
The group of three
Look, they are hanging around the candle light, danced a few hours and celebrate the lovely evening.
---
Babybel got some "horns"
Yeah, isn't this a surprise - from another cheese the big red Babybel got his new and shiny horns....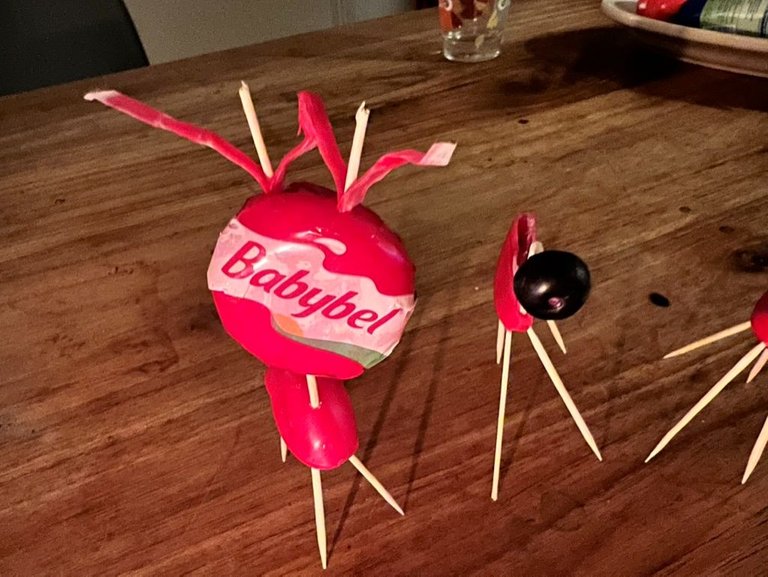 ---
... and than Champagner body showed up
Look at his powerful body which flew out of a nice bottle of "M" or with his full name Mumm.
OK, the ears are a bit huge and wind is not his biggest problem but still one.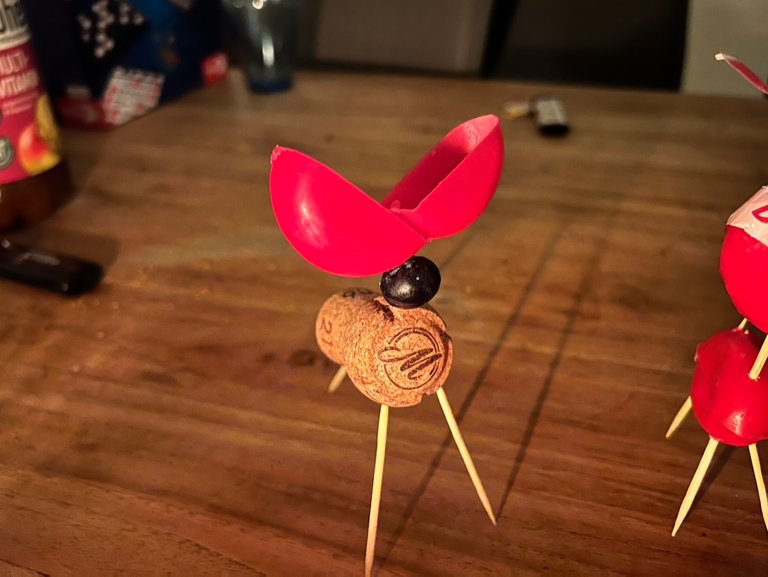 ---
A good chat...
see how this creatures discuss about the "life of brain" and all the fun.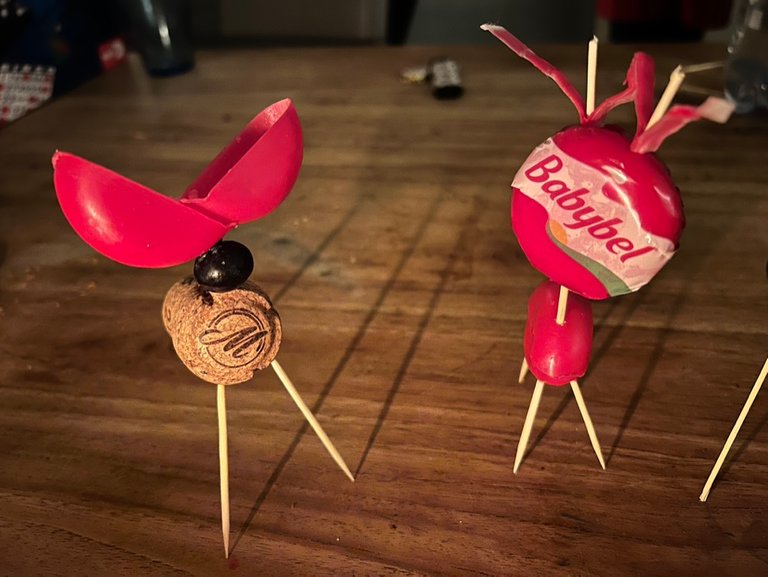 ---
riding over the table
See how much fun the little blackberry head has while riding agin and again over the table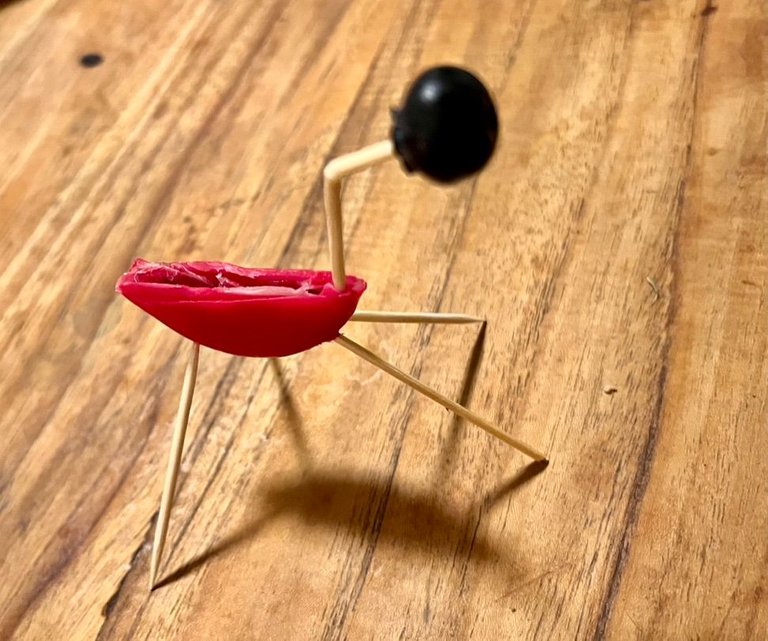 ---
red light and good night
Yeah, every evening has his end. This evening got his red light and as the champagne and the beer was already empty, we decide to drive home for a good sleep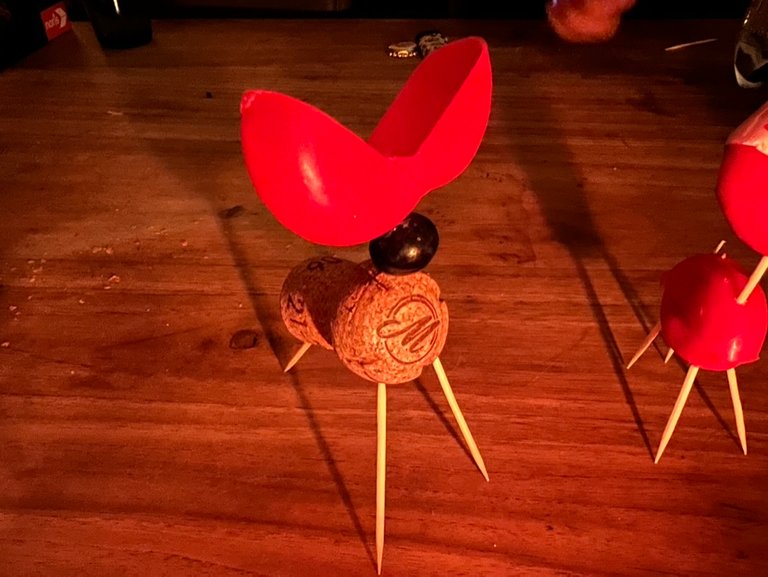 ---

Have a great day everybody
hope you enjoy this fiction story
about some cool creatures
and an evening with so much fun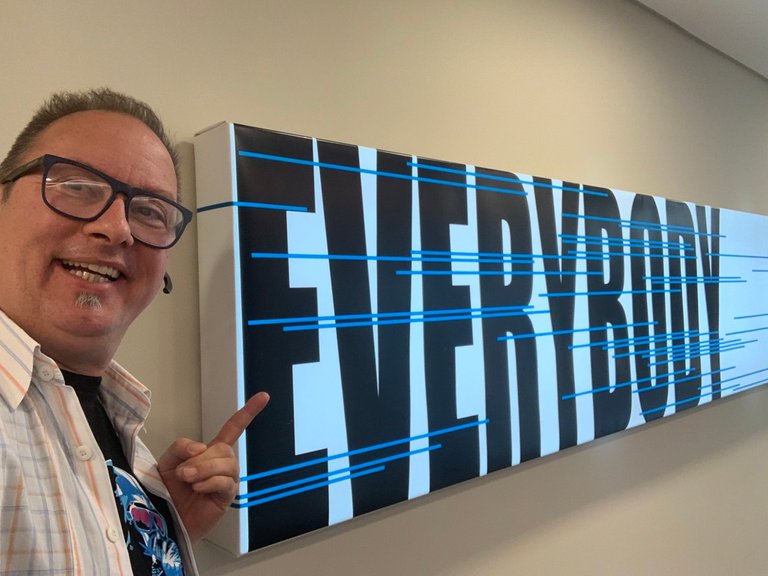 pic by @detlev
---

Enjoy the #BeerSaturday
have 3 pics and a story
around beer - and go!
---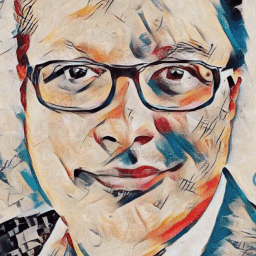 @Detlev loves HIVE
---
---