CHAOS PACK Opening: It's Been A While Since I Opened My Last Chaos Packs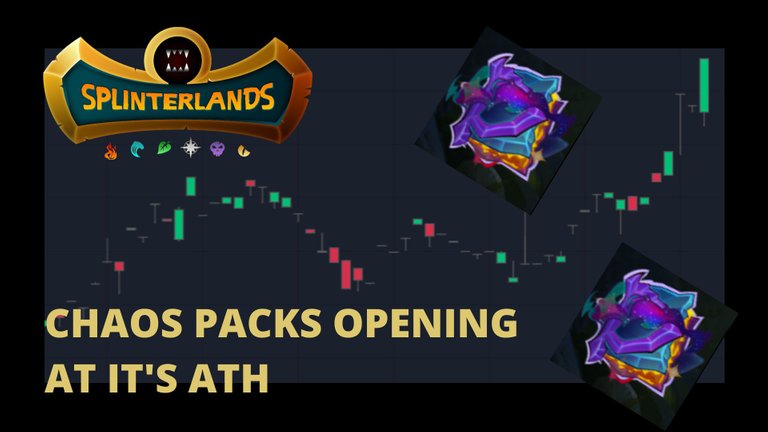 Hello all, welcome back to Splinterlands Social Media Challenge. Social media challenge is a regular Splinterlands event held on HIVE BLOCKCHAIN which everyone shares their thought about Splinterlands then we try to buzz them all to the whole universe.
Usually I share about specific cards or some battle but Today I am not in any mood to share about Splinterlands battle, so I am sharing something else. This could be fun or heartbreaking one, we will find out how my luck is today.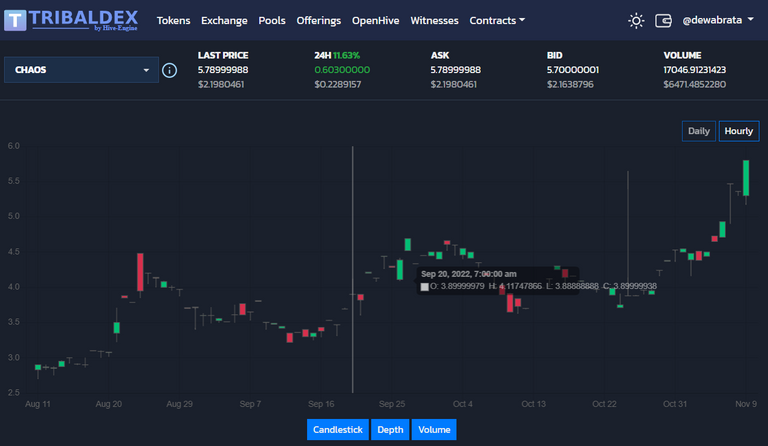 I just checked TribalDex or Hive-Engine and found out that Chaos Pack price was on all time highest based on SWAP.HIVE. I haven't opened any Chaos Pack for months. I never have a good luck in any pack opening, that's why I have stopped opening any packs and tend to sell them on secondary market if I get them from loot chest.
However today I feel and think differently... I have 16 packs and maybe today I should open them all
---

EXPECTATION
I sometime check some updated data on www.splintercards.com , they have this pack valuation tools and this what the tool says: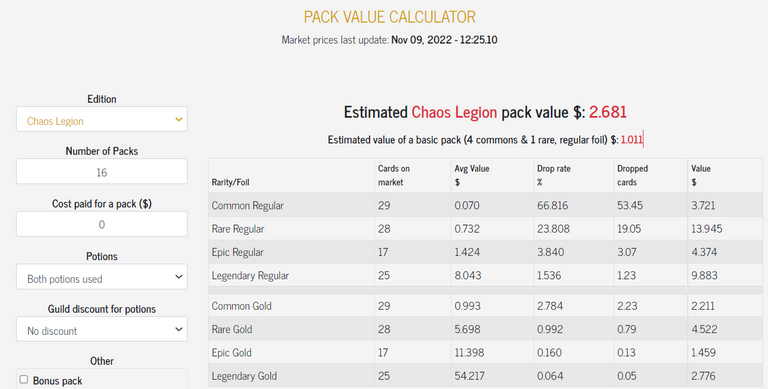 I have 16 packs from loot chests and if I open them all, the result will mostlikely be like these:
| no of pack | Common | Rare | Epic | Legendary | GOLD FOIL |
| --- | --- | --- | --- | --- | --- |
| 16 | 54 | 19 | 3 | 1 | 3 |
Getting 1 Legendary Card and 3 Gold Foil Common/Rare/Epic sounds nice. This should be my desired goal, to add some cards so I can level up my existing deck.
The second motivation is to get a bit of arbitrage value. If I sell the packs, I will get about 16 packs x $2.19 = $35 in form of SWAP.HIVE However if I open them all, I will get 16 packs x $2.68 = $42.8 in form of Chaos Legion cards. It's $7 higher than selling them all in the market.
So without further a do, I open them all now
---

RESULT
Guess what, The Result is Horrible

Instead of getting cards with $42 value, What I get is $30 cards. That's $5 lower than what I should get if I sell them in the secondary market. And This number could be increased or decreased based on the market price.
These were the cards :

The first pack was excellent. I got Regal Peryton Gold Foil which I needed it badly. Goblin Psychic and Disintegrator were good too.

The second pack was awfull. Other than Goblin Psychic, I needed none of these cards and the total market price was ridiculous.

Pack #3 was not good either, 4 commons and 1. Atleast It gave deeplurker which was a very good common cards, so the price was not as bad as the second one.

Pack #4 was a good one. two summoners in one pack. I liked Thaddeus and Tarsa alot, however I had been collecting the gold foil ones. So I might send them to my rental account.

Pack no 5, I did not know how to describe this. It should be a great one with 2 epic and a rare from a pack. However those 3 were the cheapest on their rarity and I need none of them. I should say this one bad, but how could I say a pack which gave 2 epics was a bad one?

Pack #6 was a so so. in term of rarity, 4 commons and 1 rare, that should be bad. However we found Chaos Agent, Merdaali Guardian, and Goblin Psychic in there.

Pack #7 was the same as pack #4. It gave 2 summmoners, a great pack it was.

I did not like pack #8, 4 commons and a rare. Nothing good beside Deeplurker there.

Pack #9 was a so so one. not bad, but not a decent one too. It had one epic on it, the Prismologist.

Pack #10 was a great one. It had one epic, one rare and a rare Gold Foil. This was one of the best pack from these 16 packs.


This one was a decent one. I got one epic and a rare, however one of the common was Scavo Hireling. Neutral monster was always pricey

This one was a decent one too. I got one epic only, atleast it's better than a pack which gave 4 commons and a rare.


Pack #13 was not a good one. I got xenith monk, that's ok but the rest were bad.

This pack should be am extremely bad one without that one epic Forgotten One.

This was what I called as useless pack. 4 commons and a rare, and other than Chaos Agent, I did not need any of them.

The last pack was a so so one too. a bit bad but not too bad. I got chaos agent and acid shooter from it.
CARDS RECAP
| pack | Common | Rare | Epic | Legendary | GOLD FOIL |
| --- | --- | --- | --- | --- | --- |
| #1 | 4 | - | - | - | 1 |
| #2 | 4 | 1 | - | - | - |
| #3 | 4 | 1 | - | - | - |
| #4 | 3 | 2 | - | - | - |
| #5 | 2 | 1 | 2 | - | - |
| #6 | 4 | 1 | - | - | - |
| #7 | 2 | 3 | - | - | - |
| #8 | 4 | 1 | - | - | - |
| #9 | 4 | - | 1 | - | - |
| #10 | 2 | 1 | 1 | - | 1 |
| #11 | 3 | 1 | 1 | - | - |
| #12 | 4 | - | 1 | - | - |
| #13 | 3 | 2 | - | - | - |
| #14 | 4 | - | 1 | - | - |
| #15 | 4 | 1 | - | - | - |
| #16 | 4 | - | 1 | - | - |
| total | common:55 | rare:15 | epic:8 | legendary:- | Gold Foild:2 |
| --- | --- | --- | --- | --- | --- |
The reason overall price was lower because I did not get any legendary and got one less Gold Foil card from what I should get based on the odds.
---

LESSON TO LEARN
The result was far from what I have expected before. Ok we know have a bad pack opening, so here what we can learn from this situation
ARBITRAGE WORKS ONLY IN MASSIVE NUMBER
This is the main issue. The arbitrage works in big numbers, or precisely a massive one. 16-20 packs won't give you a chance to make a profit out of it. From $42 target, it hit at $30, which means 30% off from the targeted result.
In my opinion, if you really want to get as close as the arbitrage value can give you, maybe you should go to a minimum 500 packs opening. I have seen Bulldog opening 200 packs at a time during Balthazar Guild Event, at that time they opened 200.000 packs and did not complete on time. I did not know and maybe never know whether they managed to open them all at that day, There were two things I remembered from that stream
Bulldog looked very exhausted 😂 He took several breaks to recover his spirits
Those 200 packs opening per batch, each batches gave different results significantly. I mean there were batches that were really bad, and some were awesome. So I believe 200 packs won't guarantee you can liquidate the arbitrage value precisely.
So if you have some intentions to get profit from the price gap (arbitrage) make sure you really have a really big fund to do it.
FUN VS PROFIT
Although sometime RNG (random number generator) really annoys us by giving shitty result, however that's what make things become more lively. Without RNG, everything become a zero sum game, there isn't any WOW factor and all result taste plain as predictable in front.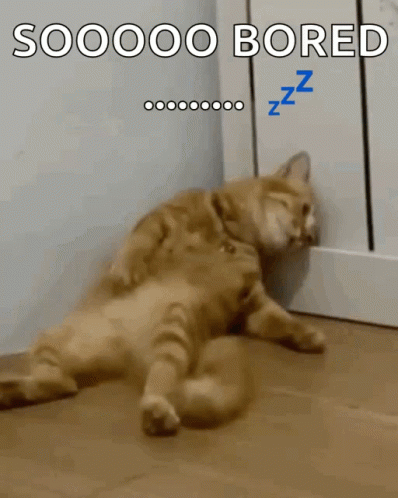 Personally I am a person who believe that RNG God won't favor on my side. Many times my pack openings gave me bad result. Many times too I lost in battles due to RNG miss hits. Most of the time I chose to sell Chaos Legion packs, then I bought DEC before I started buying some cards. However once a while, I know I have to open some packs because... IT'S FUN!!
Splinterlands is a play to earn game, it means you earn something while having fun playing this game. I never take this game too far like some people who treat this game like a real investment. Everything have to deliver you some profits, you can not take any risky moves. ROI (return on investment) is your GOD 🤣😂
I think there are some points where we must not see Splinterlands as a real fiat investment. It's ok to take a shot at packs opening, taking some risky low odds move to get something. Splinterlands is a game afterall, a real game for sure.
REALITY CHECK
At the beginning I have recorded everything, making some plot as a baseline to make video about this opening 16 packs. I have decided to use 3speaks as my main video host however... The result as you can see here is not good enough. So I decide not to post that video.
So why do stil make this post anyway? Simple reason, I want to give people reality check. There are many Streamers out there posted about their packs opening, 50 to 200 packs per opening. Some got Gold Foil Legendary, some got 10-12 epic Gold Foils and many awesome combination... but here is the secret... Some of them might have to retake again, because big boys sometime get nasty result too.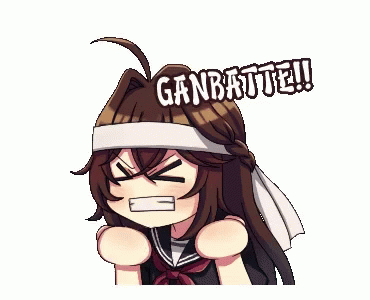 Therefore I would not like to lie to you, my last cards pull was a shit one. However next year I might make a post about packs opening again. So never give up if your packs give you shits. Everyone have experienced that, it's a public secret
---

CREDIT
Thank you for visiting my Social Media Challenge, don't forget to leave your comments and feedback below. There are credits in this post for these people:
@splinterlands : for holding weekly social media challenge events
carrieallen : for ultimate markdown tutorial
thepeakstudio : for wonderful Hive Divider
---
---