The WOO is Yours #024 ~ WOO Giveaway [4 Dec]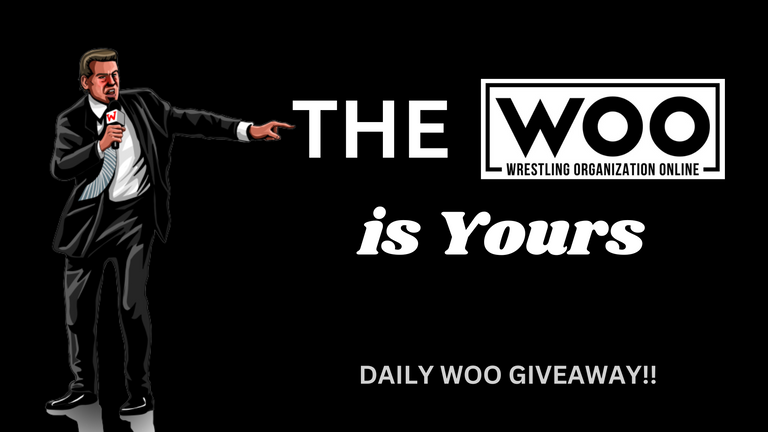 Hi, welcome to THE WOO is yours, this is my daily WOO giveaway that I have started since November 2022.
In November 2022 we had 22 winners and CircleBubble was the luckiest bastard who won 150 WOO from 3 draws.
Now, Let's start announcing the last giveaway winners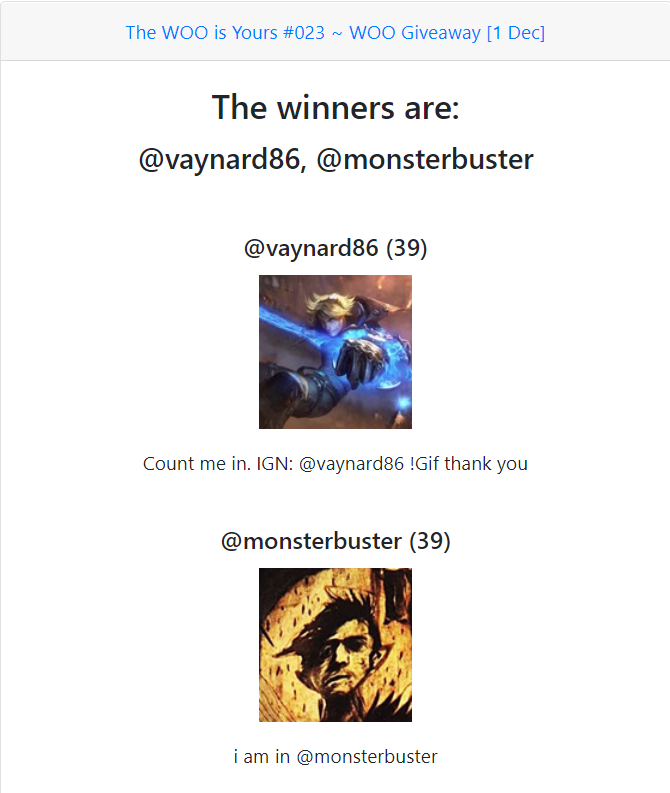 Congrats to @vaynard86 and @monsterbuster on winning 25 WOO today.

and I would like to thank other participants: @herman-german, @bitandi, @kryptofire, @tydynrain, @operahoser, @engilhramn, @circlebubble, @rimurutempest, @blitzzzz, @arieruzzzz, @henruc, @crazyphantombr, @bechibenner
for participating in this giveaway.
THE GIVEAWAY #024
Currently I do not know how much is a good prize for a giveaway, so far I can think about 50 WOO per draw because everyday I get around that number from Woo Airdrop.

However I will pick 2 winners from each draw.
PRIZE / REWARDS : 25 WOO for 2 players
Rule of Participation :
Leave any comment below (please put different HIVE name if you want to receive the rewards on different account)
Bots can't win (sorry LoL bot, Potato bot, Pizza bot, and other bots 😂 )
One person one entry
There is no specific Cut off time, this giveaway will last from 12 to 48 hours. I will leave a comment such as Time's Up or It's a Wrap when the time is over.
I will use sentipl's Hive random comment picker to pick the winner.
Upvote and Follow are not a requirement but will be greatly appreciated
I don't make any strict rule, but please don't push your luck by doing cheats or outsmarting rules
Whether you win or not, you must have fun from this Giveaways
The winner will be announced on the next post, The Woo is Yours #025.
WHAT IS WOO?
WOO stands for WRESTLING ORGANIZATION ONLINE, It's a play to earn TCG with Wrestling as their core theme. The game has not been released yet so you can check their roadmap below: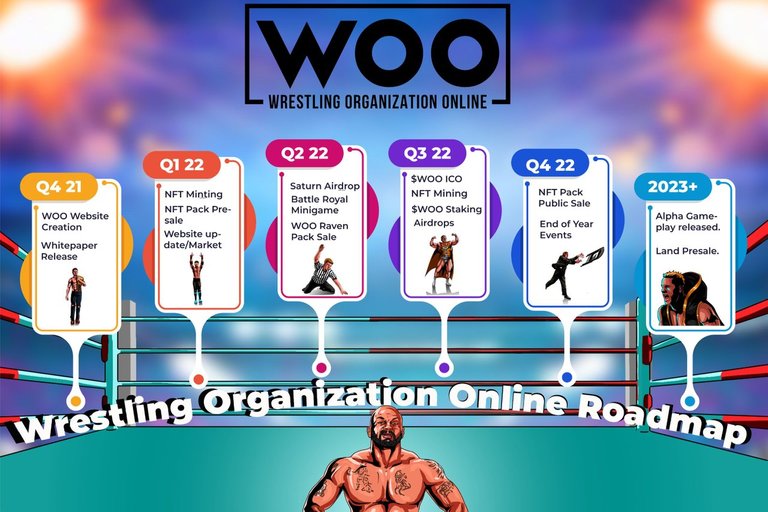 If you want to deep dive about this game, you can check these items below:
---
---