A Bit of Gratitude Would be Nice

I was somewhere in Chapter Rule #9 when I came across these triggering lines (Still reading this book defying @andrewmarkmusic's warnings).
If you're reading this book, there's a strong probability that you're a privileged person. You can read. You have time to read. You're perched in high clouds.
Oh my Gawd, this really hit home. I don't care what @andrewmarkmusic says about this book but it absolutely makes sense. I know you guys think that I pop in here every now and then just to rant about the diabolic-ness and all the evil-ness trying so hard to bend the world to my way (I'm diabolic that's why). I've been missing out on good things around me and forgetting all the things that I should be grateful for. Okay I know I'm not an excellent source of sunshine and fluffy kitties but hey, I can be nice. I can be thankful for all the little things around me. I can be yogic and zen AF too.
See, I live like a hermit surrounded by zombies and crazies for years now. When you're living with a crazy black hyper cat for a long time, there's a strong probability that you'll get the cat attitude too. That devil has such a strong influence on me. I don't know how else I could get a meaningful human connection these days. I guess I'm not human anymore. I'm a cat.
Anyway, island life is not all that bad tho (because we're still not required to get vaxxed, yey!). And to be honest, the fact that I can read an English book makes me somewhat a privileged person and a bit educated here - yup! A bit haha. And also, the fact that I could afford a $12 book makes me even more privileged (when I could instead just buy a kilo of rice and fish - clue here!). Most importantly, I have time! The most precious of all because I mean come on, who has time? Who has time to read?
So many undead out there crying about "privilege" these days but I think it's all relative. I'm not saying that we should be grateful that others are miserable while we are living the best life here. But if we just deeply examine ourselves, we can see that there's so much that we have, so much that we can do that a large % of the world's population don't have or cannot do. It means it would be a shame for us to complain and be a spoiled bratty just like Diablo my cat.
Like say for example, a few months ago I was fighting to be able to work from home, and look where I am now. I got what I wanted. I have better wage plus I get to spend more time with Diablo. See what I mean? It pays to pay attention. And it pays to compare myself to who I was yesterday (got that from the book too!). Now I'm content and at peace (all thanks to the wars that I've been through @themagus FYI I know it is hard not to gaslight me... Lol). Being disagreeable can be okay), I have everything that I need for maximum comfort. Plus, I can read - wow!
Knowing myself, it's not gonna take long before I start "feeling bored again", and this is why it is very important for me to have something else going on in my life, like a hobby or something, just so I don't actively seek out mayhem and chaos with Diablo.
The reality is that corporate job is soooooo boring. There's so many bureaucratic stuff, long processes, and runaround on top of the A$$hles that I have to put up with. This is why I have my business on this island in the first place. I'm back in the corporate world due to the weird flu and stuff but still, I can handle everything just fine. I'm highly adaptable and resilient. Not too shabby after all. Not everyone has a job at the moment, so again, something to be grateful for!
And besides, the grass is not always greener in the entrepreneurship side - I'm sure you've all read my struggles in the past (I still have to deal with people ugh!). I think employees take for granted how easy it is to just clock in and clock out and get regular pay and some benefits too. They don't have to carry the risks of owning a business and they don't have to lose their minds when their businesses are taken down by some weird flu. Sometimes it helps to put things into perspective. And to just sit down and have a think once in a while can help us be grateful for the decisions that we've made and the things that we've accomplished so far in this life.
So for my main takeaway, I'm just gonna rephrase those lines in the book for y'all.
If you're reading this blog post, there's a strong probability that you're a privileged person. You can read. You have time to read. You're perched in high clouds.
Yup, it means you must have a personal computer and a good internet connection. You must have some crypto stakes here too. And you have cryptos to upvote this blog. How privileged can you be? So. Be grateful. My fellow privileged people.
How is it up there in the fluffy clouds? 😊
Because some of us are in hell...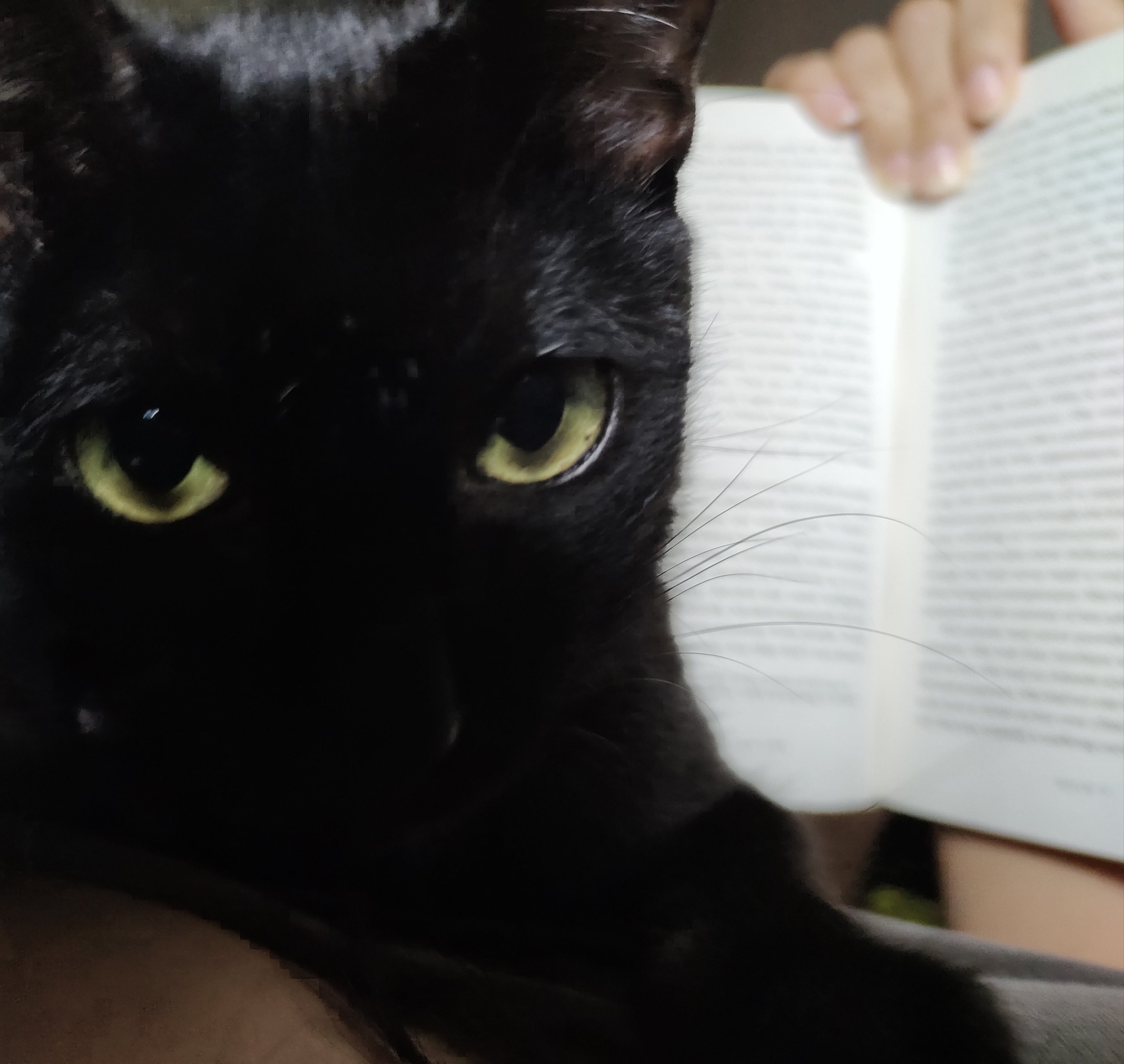 Diablo trying to put me though hell
---
---