6 Months In- The Best Thing About Hive?
Some say that the best thing about HIVE is the ability to monetize your content. The ability for anyone to craft and create posts that can generate earnings for the author.
Some say that the best thing about HIVE is the immutability of your content. The permanence of the posts we upload to the blockchain is something that people take for granted- no one can remove your content or force you off the platform
Some say the best thing about HIVE is the feeless transactions and quick blocktime. Hive had these advantages far before some of the newer chains!
Some say the best thing about HIVE is the variety of uses. We have social media, we have games, we have VR, we have NFT's, we have shopping, we have Defi- there aren't may other chains that can say they have built such a variety.
Some say the best thing about HIVE is the connections we make and the people we meet through our content. Without those engaged users voting on our content, encouraging us to write and create and build and play, HIVE wouldn't be what it is! The community (and I use the term loosely) is what makes HIVE.
Yes, we are often sectioned off into tribes that meet our interests and we feel more engaged in those particular tribes as individuals. But the reality is that most of us are here on HIVE because of people. Maybe you found HIVE because you learned you could earn something for your content- I bet you stayed because of the people you interacted with here. I bet you learned a lot in a short period of time. I bet you began to feel like a lot more was possible here than you originally thought.
I know I did. I still do. There is a lot of opportunity here and a lot being built all the time!
You might have noticed I've been posting more contests recently. The team at Pizza have asked me to jump in and help write and post more sponsored contests. I think they like the consistency I've been building with the A Tale of Two Pizza's contest every week.
I wouldn't have started that contest or had the opportunity to host more contests if not for some of the connections I've made with people both on chain and in the various discords! The initial idea for the Tale of Two Pizza's contest stemmed from a discussion in the Pizza Discord about "Pizza Baron Lore!" Big thanks to the Pizza guys for the inspiration and opportunities!
So expect to see more contest posts from me (and others I'm sure) in the HivePizza Community with opportunities to win $PIZZA and other tokens!

Recently I was lucky enough to receive a series of GIF's from one talented and prolific Hiver. I'm talking, of course, about @stickupboys. He was kind enough to make these for no other reason than I mentioned it to him. Stickup has been making gifs for people here on Hive to get the word out for a while now. His GIF's have over 21 MILLION views. And that's just on GIPHY. That is some serious reach.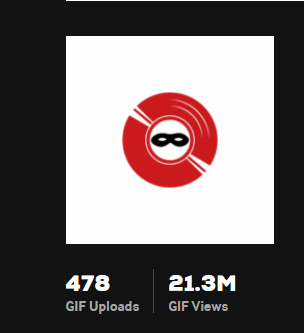 And now I'm privileged to have a few included in his collection! That's pretty damn amazing! It's a great example of the connections we make here on HIVE and in our various tribes or tribe discords opening up possibilities. The positive feedback loop is phenomenal. And those connections we make translate to improved earnings as our content increases in quality, we grow a following, we have more ability to be involved in new projects and tribes, and the cycle starts again.
So I'm inclined to feel that the best thing about HIVE is indeed the people we connect with, the networking we are doing through this common interest, the ideas we are creating and expanding all the time in our small section of the cryptospace.
So a big shoutout to everyone who has made my time here on Hive invaluable. I've grown and learned so much from so many people I couldn't possibly tag you all! Whether you've engaged with my posts, followed me, entered one of my contests, or chatted with me in a discord I appreciate you all and it's been a pretty wild 6 months! <3
@stickupboys currently has a proposal up on the new CINE frontend to create a whole series of gifs for CINE. Go vote for it if you have some CINE stake!
I'll leave you with some of my new gifs- yes they all involve dabbing 😁. If you are so inclined you can find them by searching dibblersdabs on TENOR or GIPHY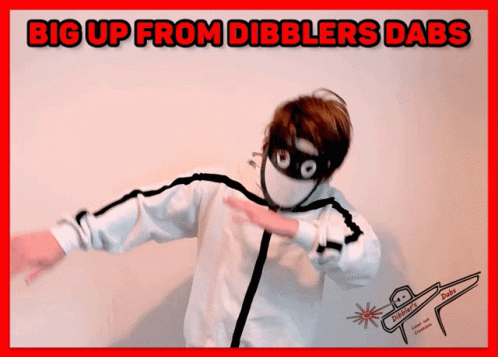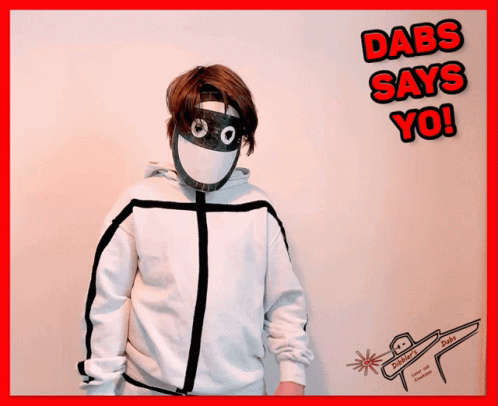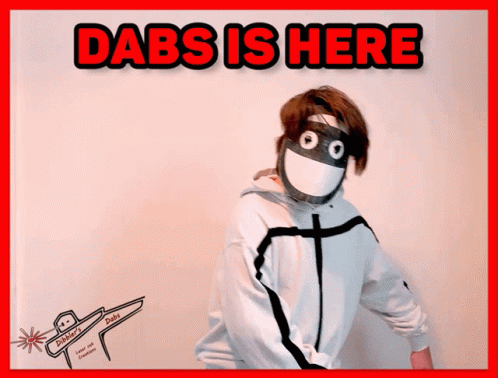 ---
---