A Compounding Account for my Daughter Monthly Update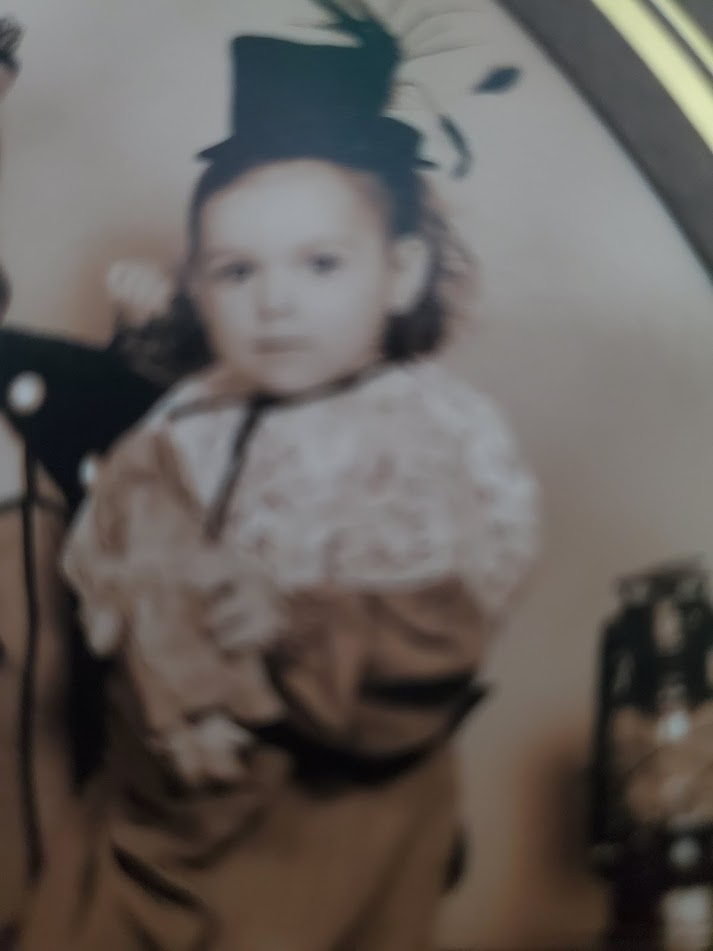 As indicated in a previous post here, I recently started a new HIVE account for my 5 year old daughter. I went ahead and dropped in a relatively small amount of HIVE, as well as some passive earning tokens in order to build up an account for her over time. We have also posted some of her artwork to the account and intend to do so as she grows so she has a compilation of her original work to look back on when she is older!
It's been just short of a month since the last status update so lets see how we are doing! I haven't done any transactions or moved anything around since the last post... Without further ado lets take a peak at how we are doing!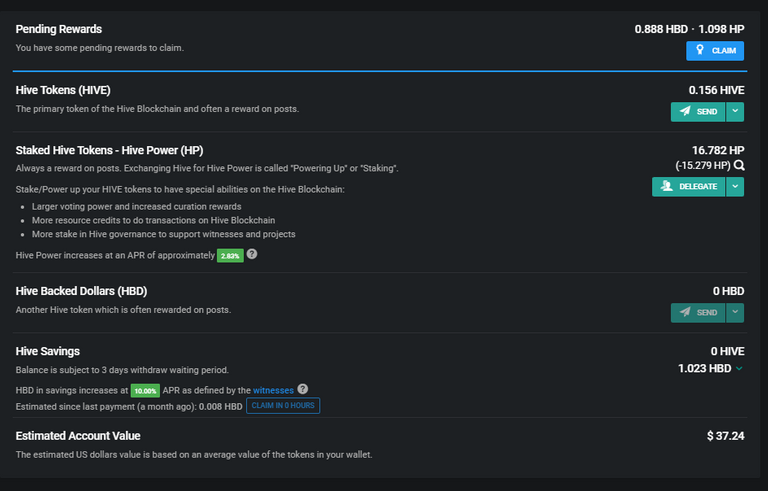 We can see the amount earned from my last update post pending! Not much but it all adds up! The HBD will go right to savings, and all the HIVE will be powered up. We can see that over the course of this month we have amassed 0.156 hive through DHEDGE drips and Ecency Delegation. Not bad at all. Our value has increased drastically due to the increase in HIVE price over the last several days. We were at $13.76 in our last update so we have managed to nearly triple our base Hive account value in the last month... WAY TO GO HIVE!
I also ended up delegating an additional 1HP from my personal account to assist in RC for transacting the accumulating second layer tokens. Here's where we are at after claiming and powering up.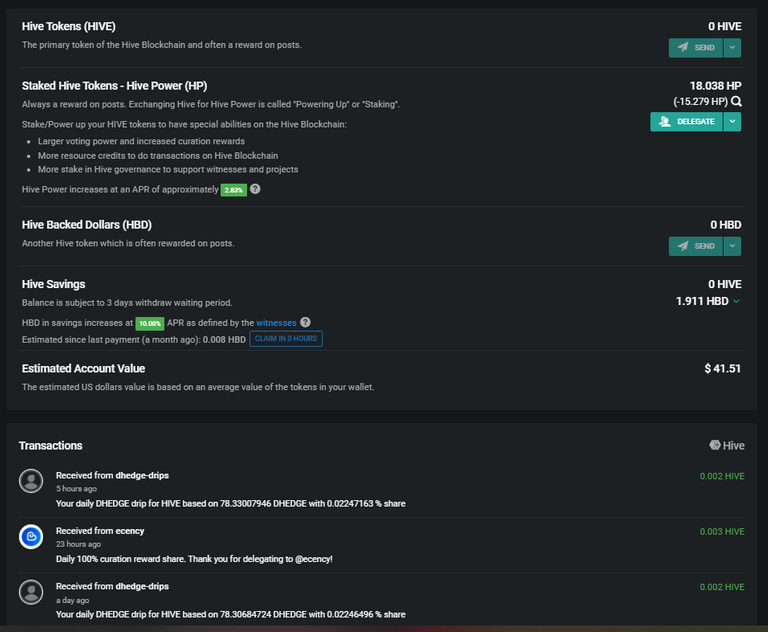 The HP and HBD from claiming the rewards pushed us over 3x last months benchmark for $41.51! I included the first few lines of earnings so you can see the increase this month from daily 0.001 dhedge drips to 0.002 as well as the Ecency delegation payouts of 0.003!
Lets move on to the layer 2 tokens.

We've got some real value building up here! With $48.23 in value vs the $25.49 from last month the gains haven't been as high as with Hive but still can't complain! I won't try to show the full list of every token we've accrued- it's too big to catch in a single image. Here are the ones that are worth more than $0.01.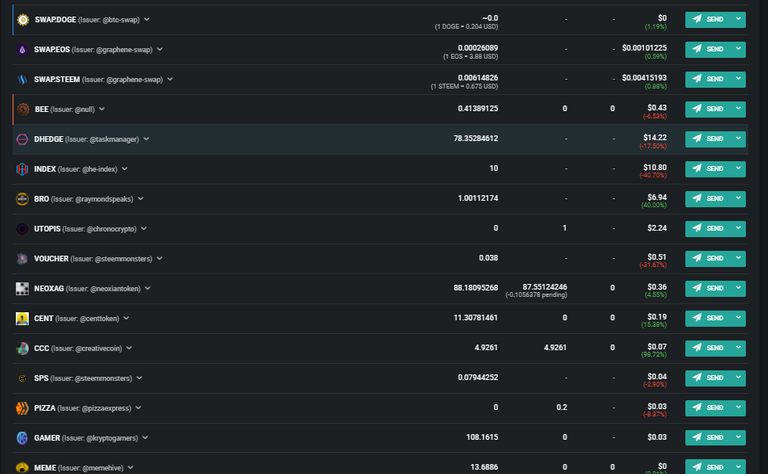 I'll be selling and converting these to add to the dividend token stacks in order to increase the token earnings and continue to compound! I've decided to stick with DHEDGE again this month because of the regular HIVE earnings!

The amount of DHEDGE has been increased substantially this month! I decided to trade INDEX and BRO for an increased DHEDGE stack- this should cut down on the number of different tokens received and reduce the number of transactions I am making to acquire more tokens! I have my eyes on a couple of other passive income projects as well- we will see about incorporating those soon!
So far the compounding account is doing well! Keep your eyes peeled for our next art post from her account soon!
---
---