Hivelist Stores and Print on Demand Experience.
Some of you may know already- Hivelist offers an online marketplace to buy and sell products and services, digital or otherwise, in exchange for various cryptocurrencies and fiat. I've had a Hivelist store up and running for a while now with a few laser cut products for sale. I'll be the first to admit that my store hasn't exactly been super successful- I've only made a few sales after all! But! The potential of Hivelist should not be understated!
This is an online marketplace that allows anyone to set up and sell their products with minimal investment or overhead! You can accept major cryptocurrencies, certain second layer Hive Engine tokens, and fiat currencies all in one location. You can set up your store and manage it with relative ease. It is certainly as easy or easier than an Etsy store or Ebay account. The recent addition of Print on Demand services has opened up a whole new set of tools and possibilities for Hivelist! It's now possible to upload your own designs and select from a wide range of products for that design to be printed on for customers to purchase!
With this recent update I added several new products to my store- mostly related to Hive.Pizza, but conveniently it is possible to crosslist items from other vendors stores and I was able to support @stickupboys by listing their new hat in my store as well! It seems several other vendors have done the same and a wider array of products is now available on Hivelist!
With all of that being said- I ordered a couple of the Print on Demand items to verify the quality and experience the service myself!
If you don't already have a hivelist store the process is very easy to set up- I'll refer you to this page which will give you an overview of the requirements and some more detail on which currencies are accepted- there are also set up tutorials at the bottom of that page!
If you already have a hivelist store the process to list a Print on Demand item is just about as simple as it can possibly be!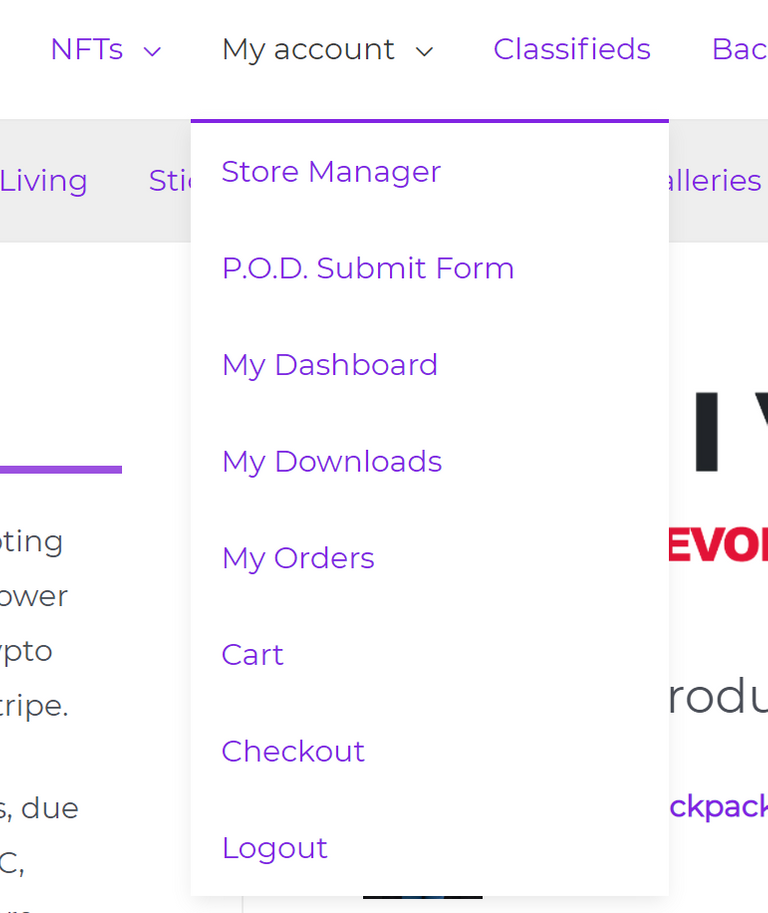 Simply click P.O.D. Submit Form from the My account dropdown- fill in some details on the form, and upload a design file- at least 150dpi resolution is minimum, but 300 dpi is recommended for maximum design quality!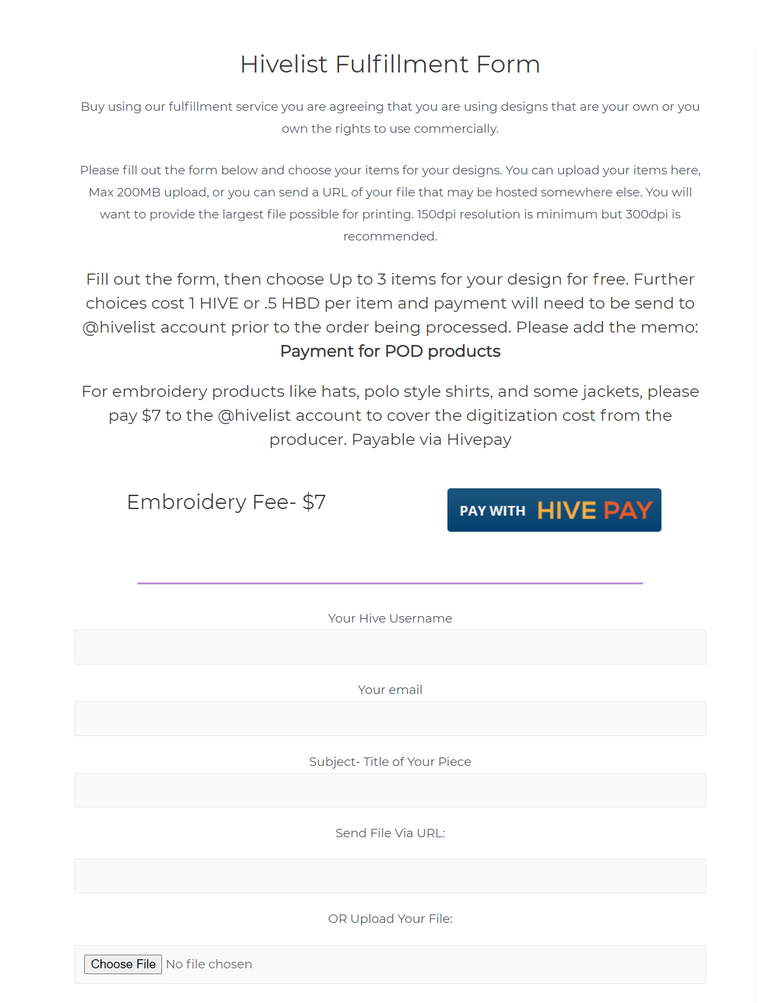 The list of different items available for printing your design on is extensive! You can add a design to up to 3 items for free if you are a store vendor and then need to pay an additional 1 HIVE for each additional item you want the design to be available on. Once you've selected the items and uploaded your design you just hit submit and wait for it to be approved. The listings appeared on my storefront automatically with standard pricing (bear in mind that changing the pricing too much as a vendor could seriously impact your profits- hivelist and the print on demand service itself get their payments before the vendor payout occurs- reduce the price too much and you may cut your own profit out of the equation!)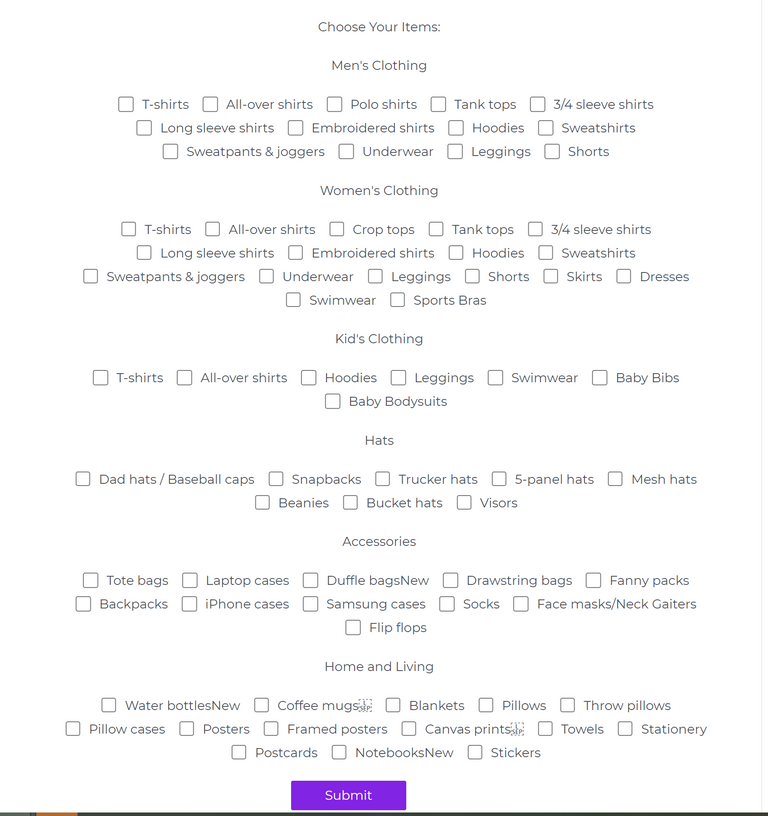 I added a design for a few clothing items, a water bottle, and laptop case, and then ordered one of the shirts from my own store to see how it turned out. I also ordered a hat from @stickupboys store to get the experience of ordering it from someone else as well as how it works as a store vendor.
Here's the links to both stores so you can see how the listings look once they are approved and setup:
https://hivelist.store/shop/dibblersdabs/?affiliates=12
https://hivelist.store/shop/stick-up-music/?affiliates=12
From a customer perspective the experience was hiccup free- for the Stickupboys hat I paid with POB as I checked out through Hivelist. It linked me to Hivepay and allowed me choose from various cryptocurrencies and hive tokens or fiat with Stripe: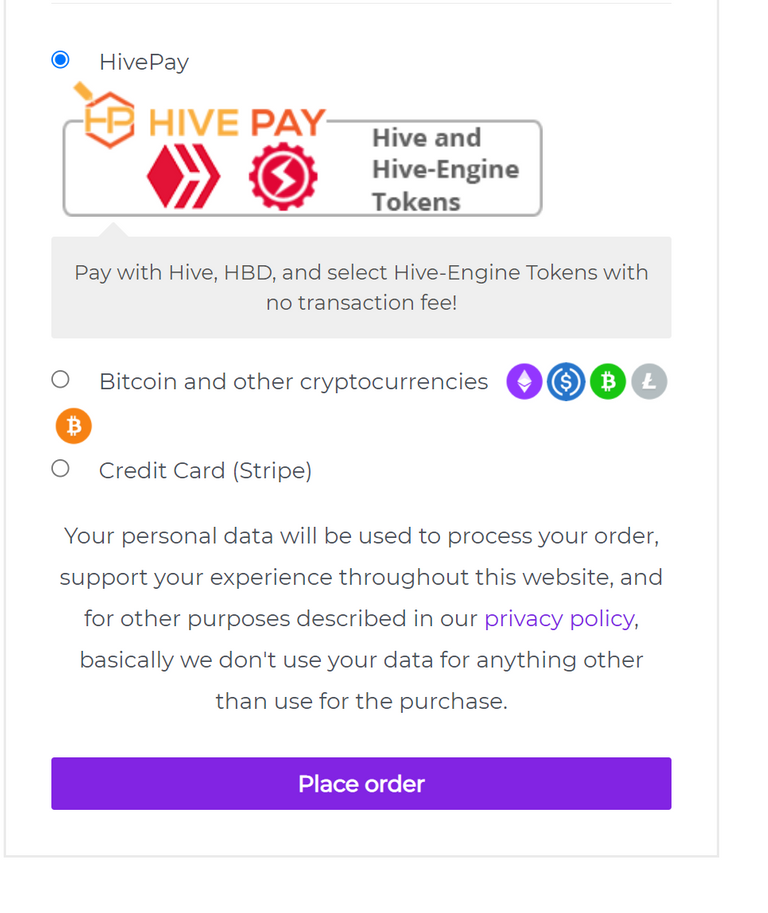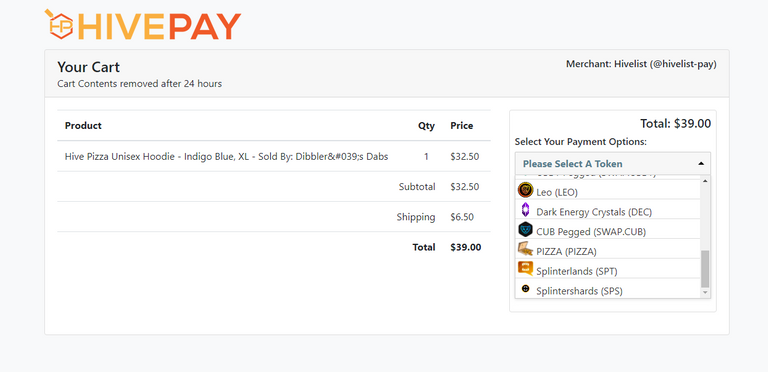 (forgive the fact that this picture isn't of the actual order- I went back to get a snip of the token list)
You can see the transaction in my peakd wallet:

About 6 days later I had received an honestly awesome hat! It is definitely a quality hat, it fits well, and feels no different to if I had bought it from Lids or any other hat store. The embroidery for the custom Stickupboys logo design is solid- my only minor complaint is the single thread that bleeds from the middle stickups eye to his mouth and makes him look a bit sad.... It really isn't noticeable unless you are looking at it closely though so it isn't really a concern.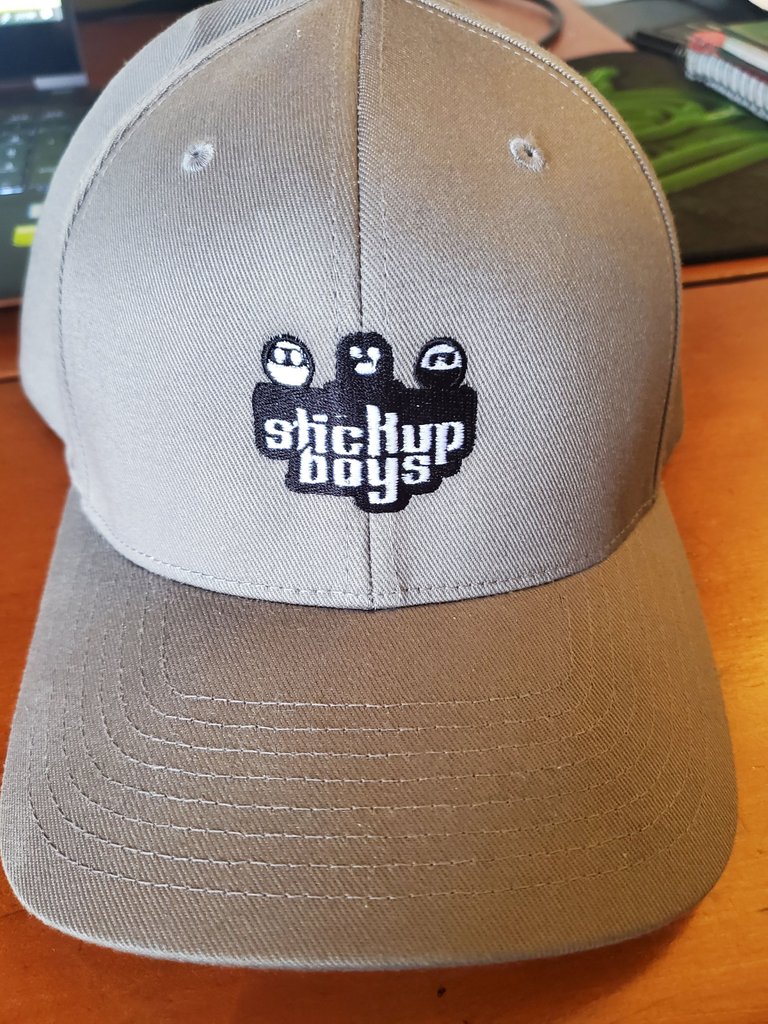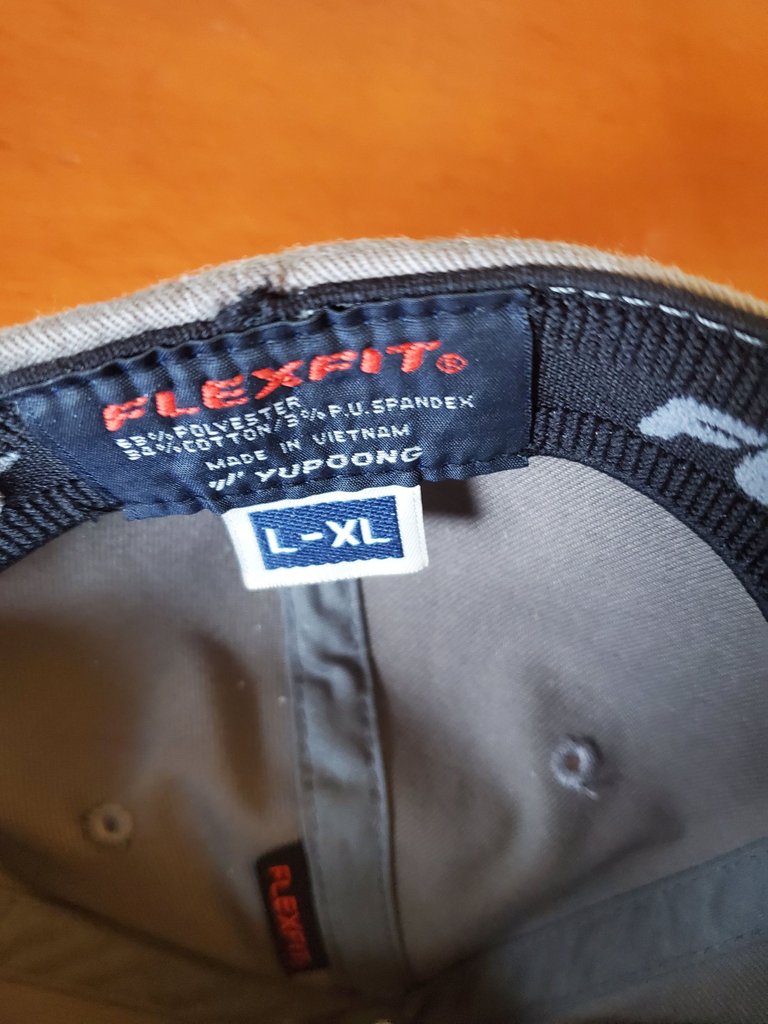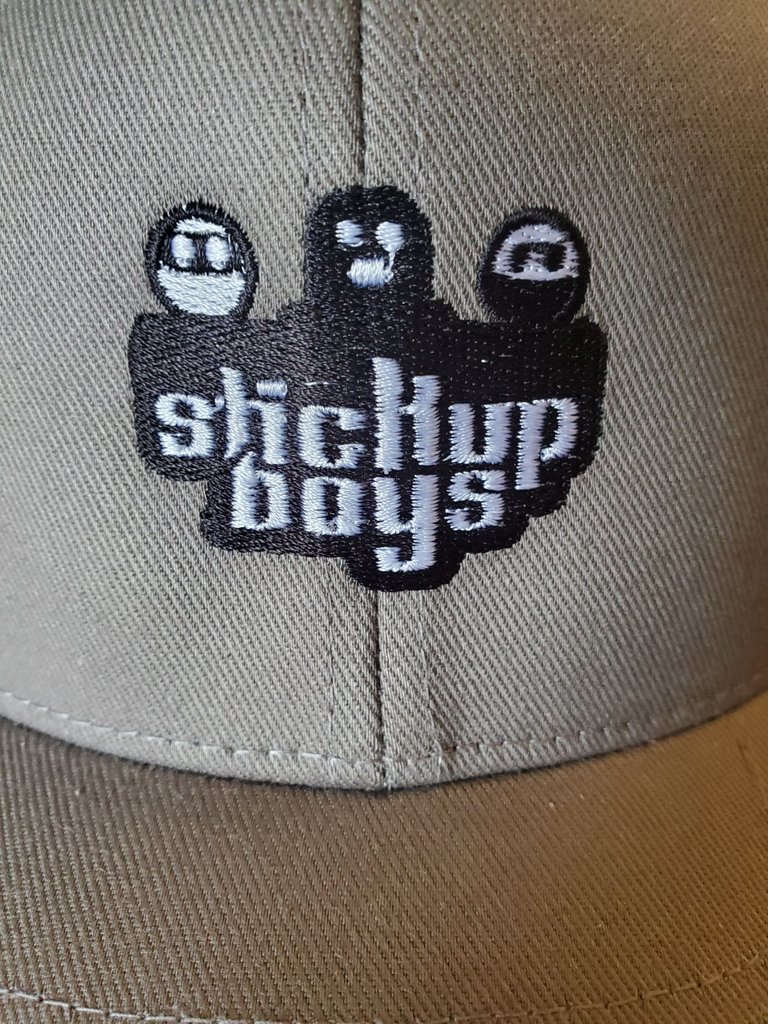 As far as the Hive.Pizza shirt from my own store. I ordered it from myself with HIVE a couple of days after the Stickupboys Hat. It arrived in a similar timeframe- about 6 days from
order for it to be printed, shipped, and show up at my door! I should mention that I will receive a portion of the Hive back since it is listed through my own store. I should also mention that the prices are tied to USD and the amount of whatever crypto you choose to pay with will adjust based on its current price! If I ordered another shirt today it would cost less Hive than it did when I ordered it.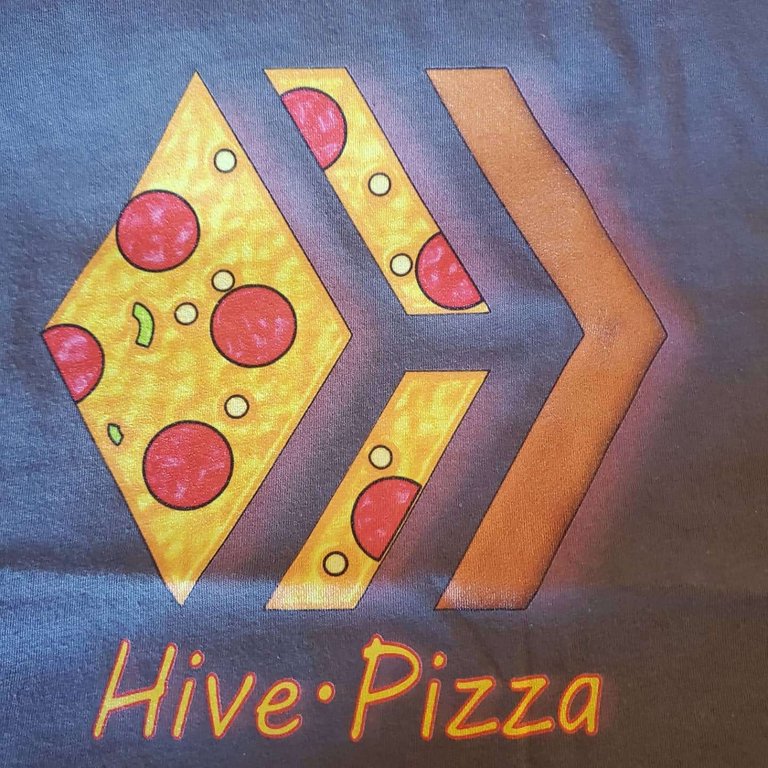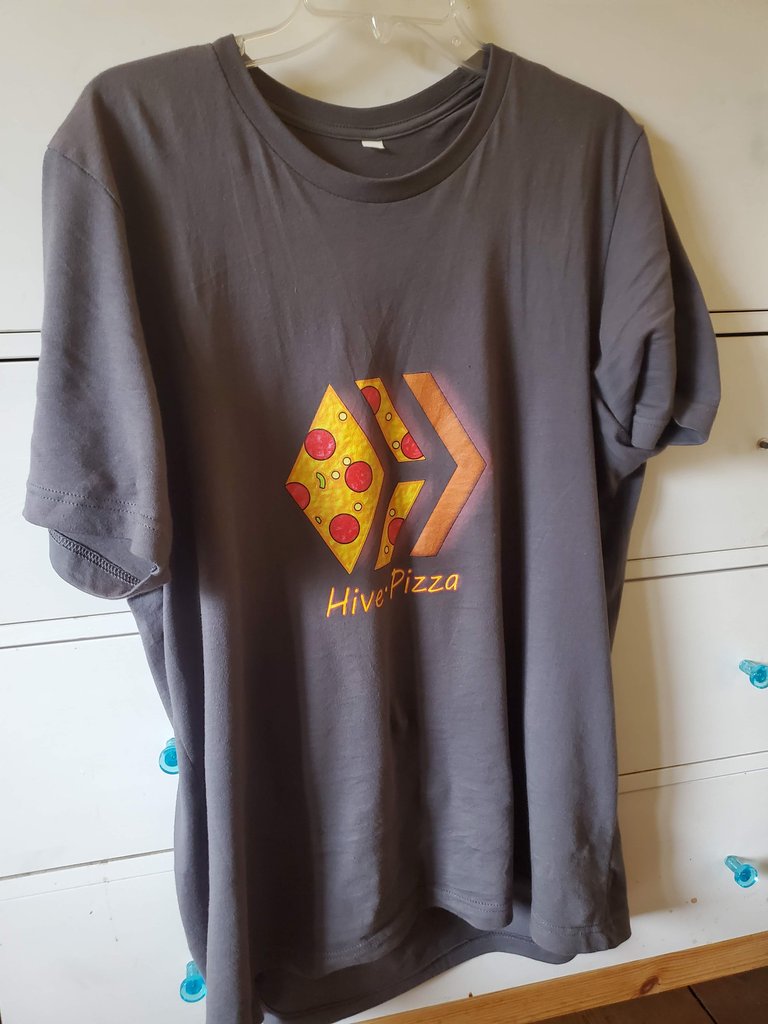 The shirt is nice and soft, the logo came out pristine- even with the shadowing behind the Pizza logo! I will not hesitate to buy other items from the Print on Demand service or upload other designs based on my initial experience- both setting up the items in my store, and purchasing them as a customer was very smooth. @thelogicaldude was responsive and helpful with any and all questions I had throughout setting up my store, setting up Print on Demand, Ordering products, and every other aspect. I think he is building something pretty amazing here and deserves a whole lot of credit for putting in all this legwork and making it as simple as possible for ANYONE to start selling items for cryptocurrencies.
We need a marketplace like this. Not just on HIVE, but in the crypto space in general. I'm not aware of any others trying to build this kind of a decentralized marketplace.... are you?
---
---