Pizza 2- The Deep Dish- Barracks or Bust Results!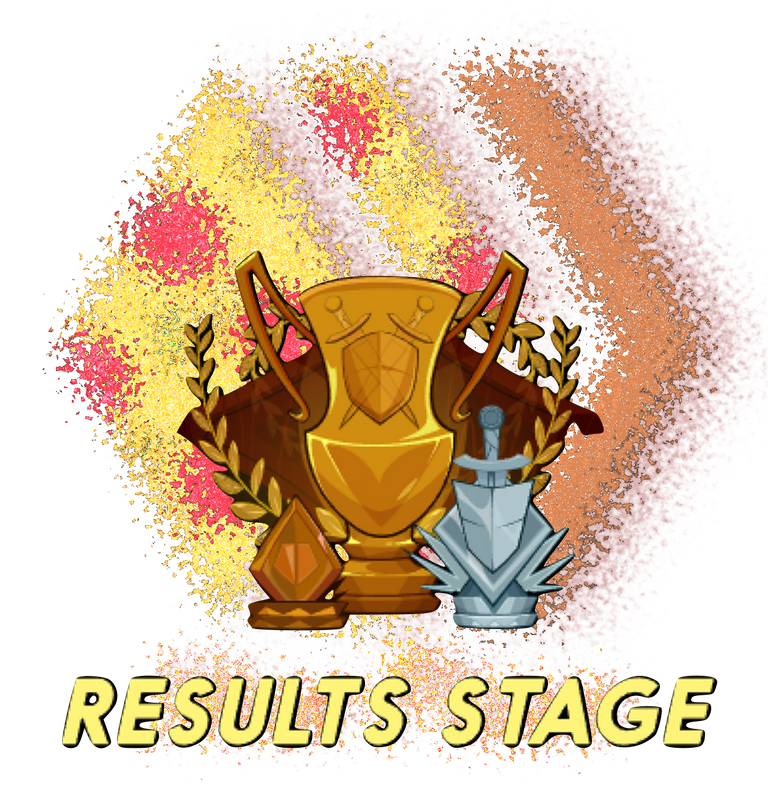 Ok Everyone! It's finally time! It's been a month since I opened up the Barracks or Bust donation drive for our Pizza 2 guild and the results are in!
You all killed it. No really you did! We pushed straight through the Barracks in about a week! Big thanks to @Hykss for coming in strong and dropping a wedge of DEC. In doing so he pushed us past the threshold I mentioned in the initial post and opened up additional Chaos Legion packs for more guild members as rewards!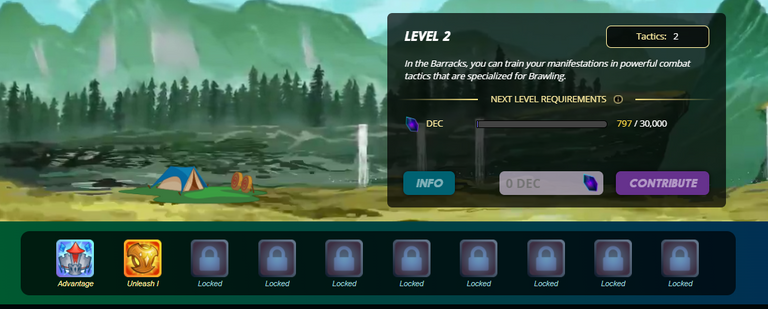 Here it is our shiny level 2 barracks! But not only did you all crush the Barracks- we also pushed up through another level on the Guild Hall!

With both of these accomplishments under our belt we are much better positioned going forward to compete in brawls and have removed the bottleneck posed by the guild hall. So congratulations to everyone that participated!
As a reminder we have a variety of prizes to give away!
The top donator will get a Chaos Legion Pack and Gold foil Venari Heatsmith.
The next highest donator will get an Exploding Rats and Venari Crystalsmith.
Since we made it past the Barracks and Guild Hall I announced earlier in the donation drive that I would be giving away additional Chaos Legion Packs to everyone that donated more than 1000 DEC to the buildings throughout the contest! So lets see how we all did!
Here is the initial snapshot I took at the start of the donation drive: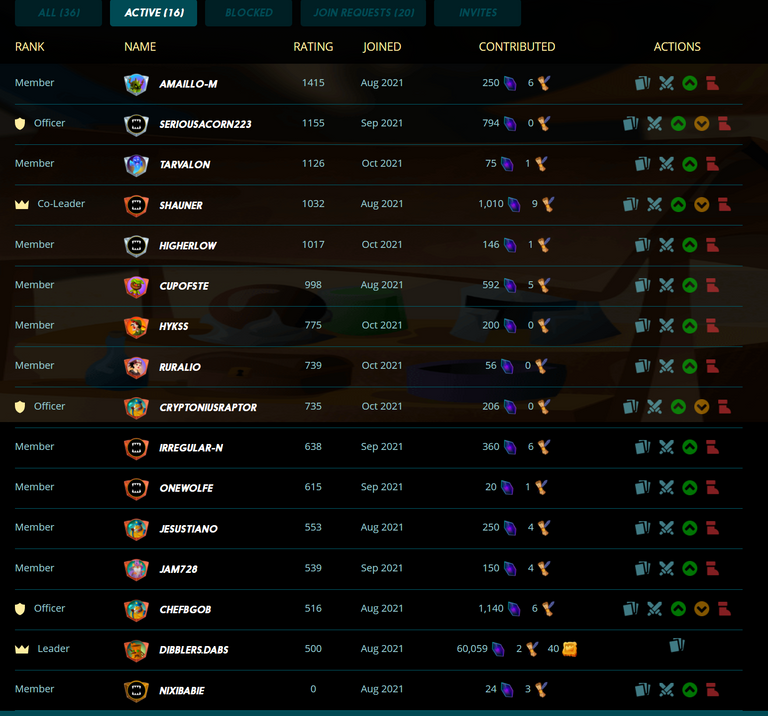 And here is the snapshot I took when the drive ended: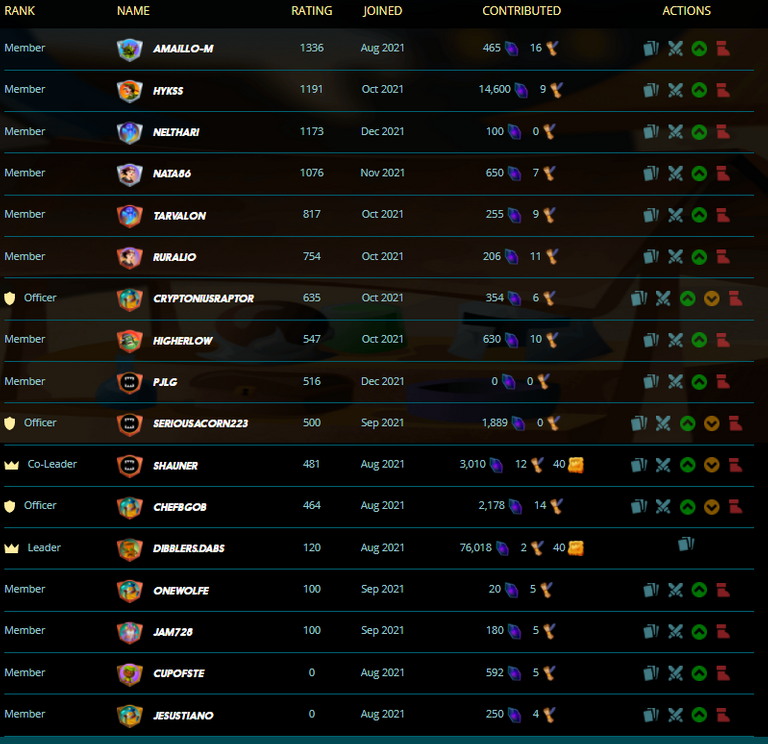 We have had some changes in the roster over the course of this month- so some new members have joined us and some have left! Regardless! Here are the results!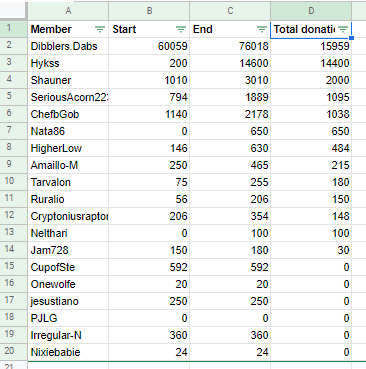 I am not considering myself to be a part of the contest so the top donator is @hykss with 14400 DEC! Congratulations you'll be getting a Chaos Legion Pack and the Gold foil Heatsmith from me shortly!
In second for donations we have @Shauner! I'll be sending you the Exploding Rats and Venari Crystalsmith!
We also had four total members that donated more than 1000 DEC and earned an additional Chaos Legion Pack!
@hykss, @shauner, @seriousacorn223, and @chefbgob will all be receiving a Chaos Legion Pack in addition to any other prizes! Congratulations!
All of the prizes have been sent! We will take a breather on the donation drive for now and come up with something juicy for you guys again soon!
---
---