Realistically scary Halloween costumes

Memes made by me on imgflip
I don't know about you guys but the usual zombie, Darth Vader, Frankenstein, witches, devils, clowns, Dracula costumes do not scare me.
Some realistic costumes that would make me whimper: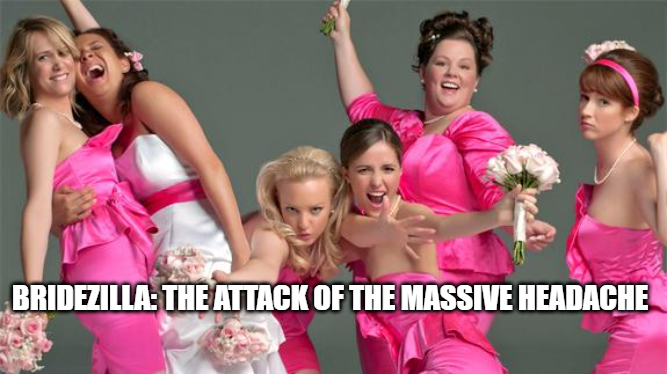 Bridezilla - Your favorite cousin's twin sister who wants everything to be perfect on her last day, right down to the length of your hair. She makes you buy excruciatingly bad dresses with your money, cut your hair length

Dentists - Forget sexy nurses, although the origin of this costume is puzzling, have you ever felt a twinge of pain in your tooth, followed by an icy hand on your heart, succeeded by bloody capitalist fangs on your wallet? Exactly.

Your favorite book being made into a movie or worse - your favorite movie being made into another movie starring an insta-influencer who is famous for making bread cocktails.

Mummy -in-law- Egyptian mummies are just peaceful rich people who want to sleep with their jewelry, but I want some sassy kid to dress up in a printed frock and give backhanded compliments to everyone who opens the door.


The zombie but for real - A pasty appearance with a greenish hue, soulless eyes, dead inside - the average office worker who is a scary reminder of the mediocrity and futility of life.

Haunted House.......keeping - The mountains of laundry that contain unimaginably scary stains, the pile of dishes which appear haunted, the overgrown garden where the grass blades are trying to usurp your house and the unkept bed where your soul is permanently attached - the perfect way to scare grown-ups.

Loneliness.
---
---