Btc an Unstoppable Bomb

Hello dear Receive a cordial greeting I start this week in the best way and good analysis.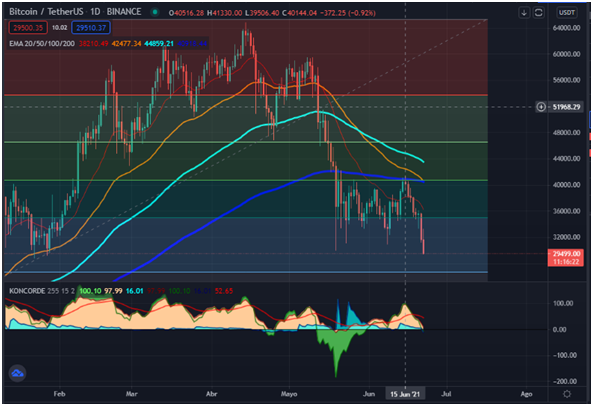 Today I expose my BTC/USDT analysis and how I interpret the market, I hope you like it and without anything else to add let's start with the post
Tradingview
Indicators used:
EMA 20/50/100/200: Used to detect the strength of the trend.
Koncorde: Identify the periods where the composite man or trader-retail exerts greater force.
Fibonacci Retracement: Identify the possible entries or retracements of the asset either bullish or bearish.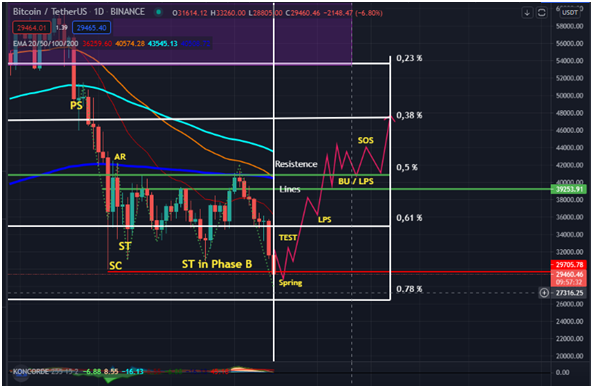 Using Richard Wyckoff's method
I dare to incite purchases for those who wish to get a ticket on the Bitcoin rocket because in 29K or 28K we will not see it again is now or never then talk about my strategy, simple personally buy at 30K a % is not bad but, I expect a fall at least to 28.5K even 27, then I explain my strategy but in short it is time to buy and wait I invite you to loiter
Watch the chart below for retail buying, institutional sales bid for the price to fall in weekly time frame, short may look for up to 33K without enough liquidity to keep going up.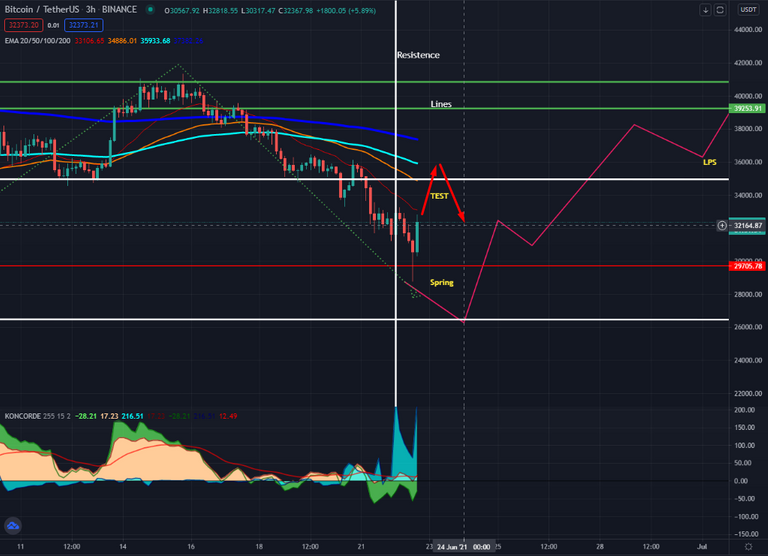 short should look towards the 50 EMA and correct there to go down to between 33.9K 0 34K in 4 hours the trend is bearish, in time frames of weeks it remains bullish


Consider joining our community at Discord
In this way you will be able to access much more information of the financial type. And, you will be able to train with us in trading, money management and investments.
In addition, you can follow us in our social networks, to provide you with more interesting information about technical analysis, courses, personalized attention, airdrops, crypto coin bots and much more.
Our Social Networks:
Instagram Erarium
Twitter Erarium
Telegram Group
---
Don't forget to leave your vote above in this publication and leave your contribution!!!

---
---