Music Is A Cover Up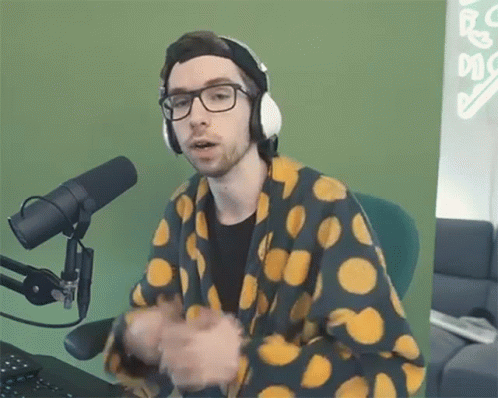 I've wondered myself about what the world would've been like without modern day music, and all I've ever imagined is a boring place without rhythm and melody. Imagine taking that beautiful lady home and when it's time to do the do, instead of a sweet Sam Smith melodious voice and sweet rhythm, you start blaring out "ahu! Jam gudu jeje bu lu, ahu!" by half naked individuals with cow skin girdles and hitting wooden staff on the floor to create rhythm, circling your bed as you do the do.
That would be such a spectacle right? A group of animalistic beings, drumming to the mating process of their more advanced species. And immediately after the mating process, they march out of the room in a straight line, leaving them to their normal lives. That is to say that both the guy and lady's private parts have become mini-public parts.
But then let's talk about the different genres of music and the musicians. Music is actually a very beautiful thing and there's a genre for every mood swing you might ever get. Starting from RnB, Hip-hop, Reggae, Afro-pop, Pop, Soul etc. But have you ever thought what these different singers are really like behind the cameras and away from the microphone? Like, what motivated them to go into the music scene and choose a particular genre? Trust me, it's not talent alone.
Let's take those RnB soul singers for example, the little melodious beats, the sweet toning of the voice and the slow rhythm are just a function of how they live their lives. These set are those timid kids who are easily bullied in school and always sit at the back of the class to avoid stares from their colleagues. They are the losers who grew up to take solace in talking to themselves in their own rooms and the bathroom.
At some point, they wished to be other people, they wish to have love from ladies and start writing about their dream love life. Some of them would even read the notes in front of their bathroom mirror, with a cream handy, and "gifted hands" lying beside it, letting their imagination about different ladies run wild. These weirdos grow up to start crying these lyrics on wax and with consistency, they end up "blowing".
Some of them might eventually become what they fantasized about - just look at Sam Smith - and start wearing crop tops and bum shorts with pot belly, looking like what God mis-created because he was distracted. Some of them like Ed Sheeran are still shocked that their lonely cries has made them rich, so they just don't know how to graduate from the lonely zombie syndrome, to looking like a superstar. Don't be surprised if he eventually eats his own body hairs.
Then there are the rappers who mostly are either the descendants of the slave trade who were just looking for a legal and accepted channel to pour out their anger without being censored or judged. Or they are just mean overprivilieged white folks who just look for an acceptable channel to say mean and illegal things and get away with it.
That's why you've never seen Eminem smile, even when he's rich and critically acclaimed. He just walks around like a tough guy with lots of microphone punches and calls himself a god, when in reality he's just a scared little guy who's angry about how he was bullied in school and how he was neglected by his parents as a child. That's what drove him into solitude and he started screaming curses on his mom while we all clapped his talent and dexterity.
I remember listening to Jay-Z's verse on God Did and I started wondering "why is this nigga not in jail"? All he did on that verse was brag about his drug dealing days, how he built his empire with dirty money, and how he's still the kingpin. Then my eye opened, they only use the music as cover up to sell their market. What if he's still dealing drugs and he's just letting people know that he's still in business somehow?
The same thing with these new trap boys are bragging about being drug addicts, following Snoop Dogg and Wiz Khalifa to smoke on national television and telling our youths that "that's what it means to enjoy life". Now tell me what killed Juice Wrld. That's why all of them are looking skinny and dry like bongafish, they could even be plucked and used as cane.
As for Afro-pop, we here in Nigeria know that many of them are just touts who got the opportunity to scream street slangs on sweet beats which eventually became street anthems all over the country. If not, tell me how Portable is a celebrity in a country filled with intellectuals.
Then there are those ones who were constantly derided while growing up because of their size and statue. Some of them grew in the presence of older celebs with big assed bitches. Now imagine Banky W with his voluptuous babes chilling and then Wizkid with his tiny and petite nature wants to join in on the cruise. Now you understand why he's always screaming "she tell me say" in all his songs. The kind of mean things girls have told that dude is criminal.
Now you understand why these musicians behave the way they do and why their lyrics are the way they are. Music is sweet and comforting when they are, but then music is also a cover up.
Welcome to my blog, you can relax and be rest assured of quality content on diverse topics. You're free to air your views and opinions in the comments section, and It'll be my pleasure to learn and engage

---
---