The Friend He Never Was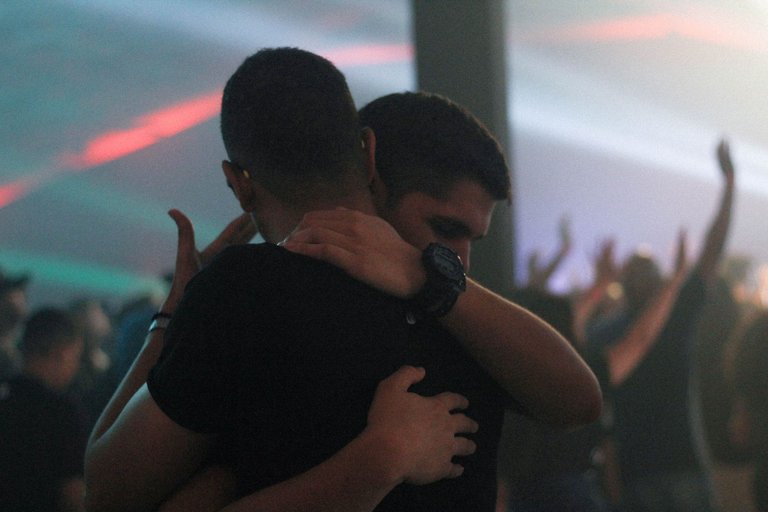 Source
I grew up in a little comfortable box, filled with sweet smelling and soft roses that formed my lying place which was all in my mind. I was known as the ultimate loner, quiet when others are speaking, crying when others are singing, sleeping when others are playing, and generally seen as insignificant in the grand scheme of things.
Even in school, I had no friends or acquaintances and was probably the only guy in class whom most of the girls were cool with, but who had no girlfriend. In simple terms, I was the guy no other guy wanted to be. But then I was comfortable in my little corner with my fellow little best friend.
We were a team, a pack of two minute men who had each other's back. We ate together, went to class together, sat together in class and went home together like two hunted individuals who were mutually trying to keep each other safe by always being together. The only thing we probably didn't do together was go to the toilet.
That was how bonded we were, so much that even though we supported two different football clubs, we never argued against each other in favour of our teams. Rather, we would tag up to argue and contend against others, even when it meant we went against our individual teams.
Even when we finished school our bond still withstood the strain of distance and watered down communication. We still talked anytime we could, we joked, goofed and still watched football together. I remember the day he came around to the shop where I was working to tell me about my cousin (whom he was crushing on), and the new girl she was with.
Apparently this beautiful, melanin, slim and cheery 'small' girl had walked past him without saying even a simple "hi". We both hated when a girl, especially one that we considered to be 'a small girl', sees us but refuses to greet, it was a trample on our manhood.
So I understood when my guy stormed into my shop looking angry and fiery as he narrated his encounter with this mystery girl. It sounded like an interesting situation and I really wanted to know what would make my guy so furious. He's never been this walked up about a lady before.
Well, eventually we went home to wait for my cousin to return with the mystery girl. But even my cousin's presence still couldn't lighten up Udy's mood. The girl in question in her usual fashion schemed by us like we never existed. But instead of anger, I felt amused and curious to know more about 'what' this girl really is.
That's how I set out to get acquainted with our mystery girl - partly because I wanted to redeem our pride. Eventually me and our mystery girl fell in love and got really close. Then came the day when we had our little misunderstanding, then I flipped and walked out on her.
My guy offered to walk her to the road so she could board a taxi home as it was getting dark. It was all smooth and calm as I believed her to be safe in Udy's company. Later in the night, I called to be sure she got home safe, and also to put modalities in place for a smooth reconciliation.
Few days later I found out that my best friend had tried to kiss my girlfriend on their way to the road and had even trash-talked me in a bid to get into her graces. Condemning my attitude and trying to lay all my misgivings bare to her, to prove that I do not deserve her.
That was the day I decided to return to my little cosy bed of roses where no best fiend existed. It's been years and I still talk to Udy as an acquaintance, but he doesn't know my reason for keeping my distance.
Welcome to my blog, you can relax and be rest assured of quality content on diverse topics. You're free to air your views and opinions in the comments section, and It'll be my pleasure to learn and engage

---
---