A beach where you are undisturbed, a really hidden beach.
A beach where you are undisturbed, a really hidden beach.
With just 1500 arrivals a day, it is unnecessary to point out hidden beaches on Phuket at the moment. But if you really want to be alone or at least not be disturbed, there are a few small beaches on the southeastern tip of Phuket, between Rawai beach and Friendship beach.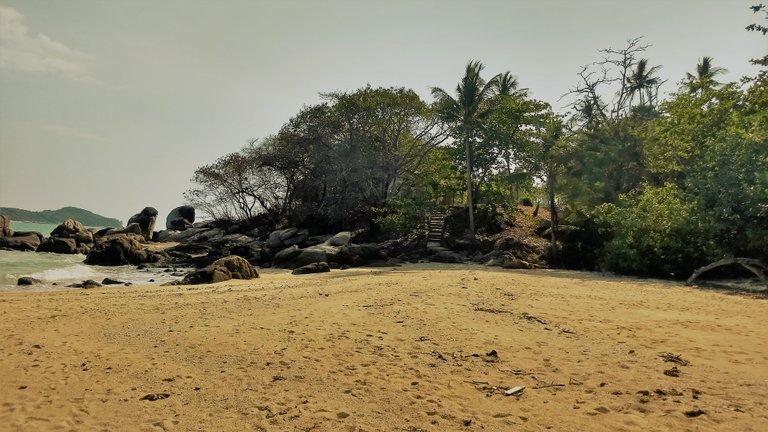 Ein Strand wo man ungestört ist, eine wirklich versteckte beach
Bei gerade mal 1500 Ankünften am Tag ist es zwar zur Zeit unnötig, auf versteckte Strände auf Phuket hinzuweisen. Aber wer wirklich mal alleine sein will oder zumindest nicht gestört sein will, für den gibt es ein paar kleine Strände an der südöstlichen Spitze von Phuket, zwischen Rawai beach und Friendship beach.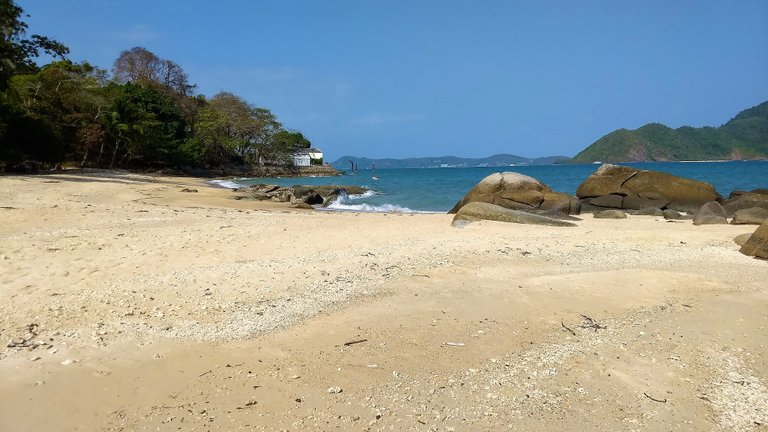 The whole area was sold to a Chinese investor who wanted to build a casino complex there and has not yet received permission. You can only get there on foot starting from Rawai Seafood Market on a trail. Sometimes you meet a security guard who warns you to go only to the beach of Laem Ka, which is the name of this beach.
At the end of the deserted path is a lost place, the Andaman cove Condos with beach pavilion. I have not yet succeeded in taking pictures there.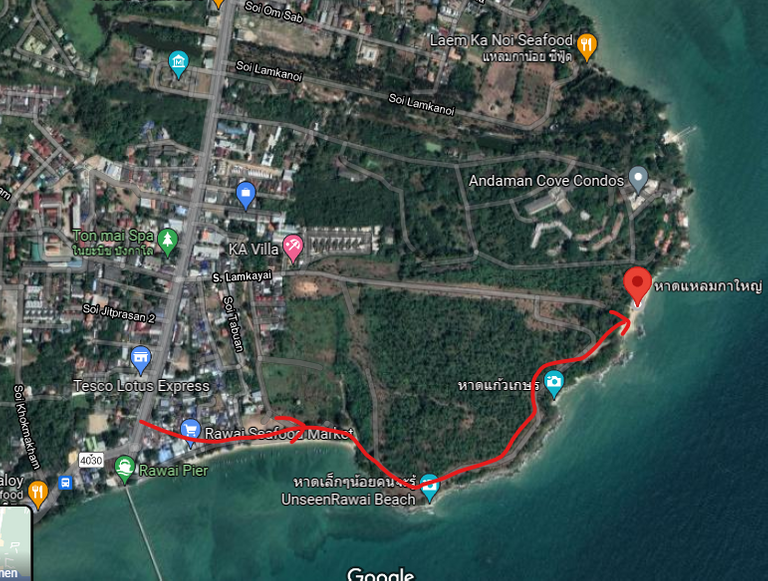 Das gesamte Gebiet wurde an einen chinesischen Investor verkauft, der dort unbedingt ein Casinokomplex bauen wollte und bisher noch keine Genehmigung erhalten hat. Man kommt nur zu Fuß vom Rawai Seafood Markt ausgehend auf einem Trampelpfad dorthin. Manchmal trifft man einen Wachmann, von dem man ermahnt wird wirklich nur zum Strand von Laem Ka, das ist der Name dieses Strandes, zu gehen.
Am Ende des verlassenen Weges liegt ein lost Place, die Andaman cove Condos mit Strandpavillon. Dort zu fotografieren ist mir noch nicht gelungen.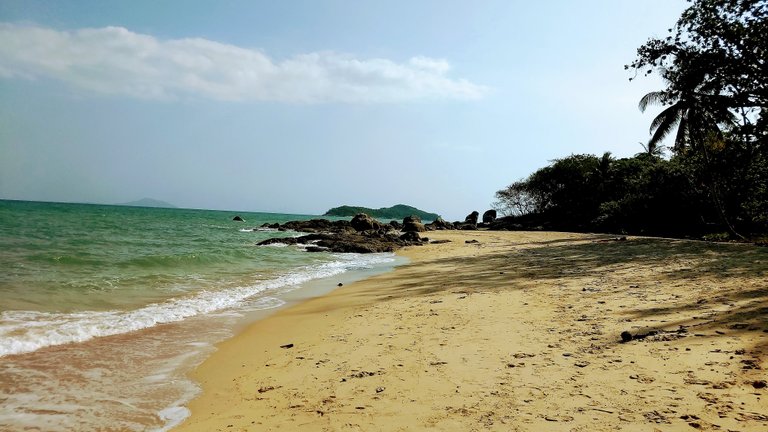 On the beach itself you can stay, because the first 15 meters from the water's edge belong to the king and are therefore accessible to everyone. Whether the 15 meters are measured at high tide or low tide, however, I do not know.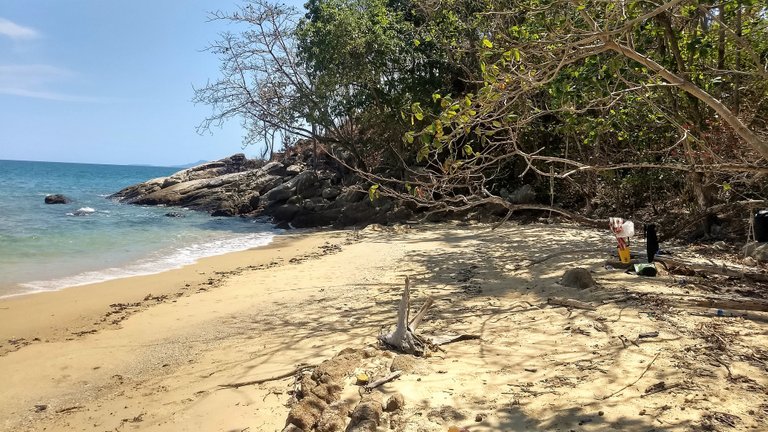 Am Strand selbst kann man sich aufhalten, weil die ersten 15 Meter von der Wasserkante dem König gehören und damit für jedermann zugänglich sind. Ob die 15 Meter bei Flut oder Ebbe gemessen werden, weiß ich allerdings nicht.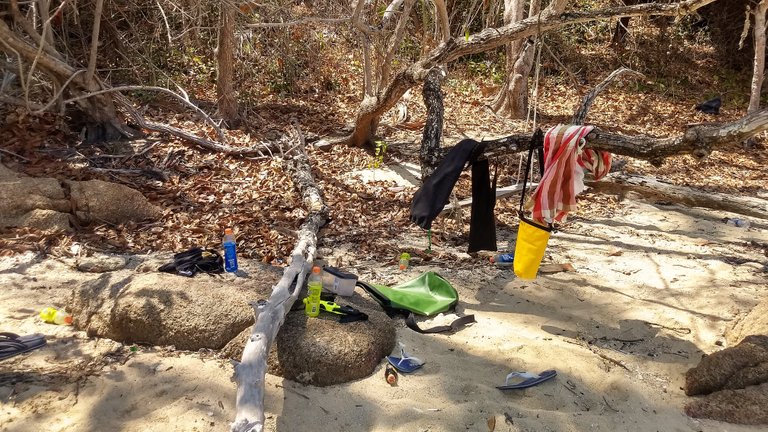 Oh well, ma is not completely alone, although one is undisturbed. At the northern part lives a pack of pigs.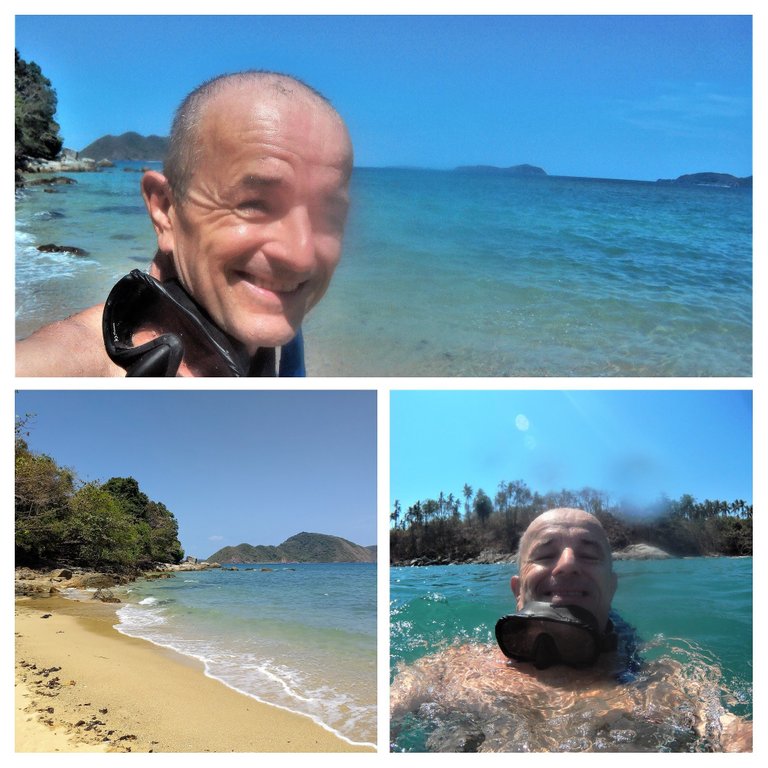 Ach so, ganz alleine ist man nicht, obwohl man ungestört ist. Am nördlichen Teil wohnt ein Schweinerudel.
Have fun
---
---