JET SKI TIME! RARE @risingstargame card giveaway!! R78
First time giving away one of these bad boys.
"A megastars accident waiting to happen"
Discontinued cards are only going up I think.
Win this card to secure one for yourself.
This is a sweet NFT too. Take a look at those stats.
400 fans are yours for the taking. Good luck.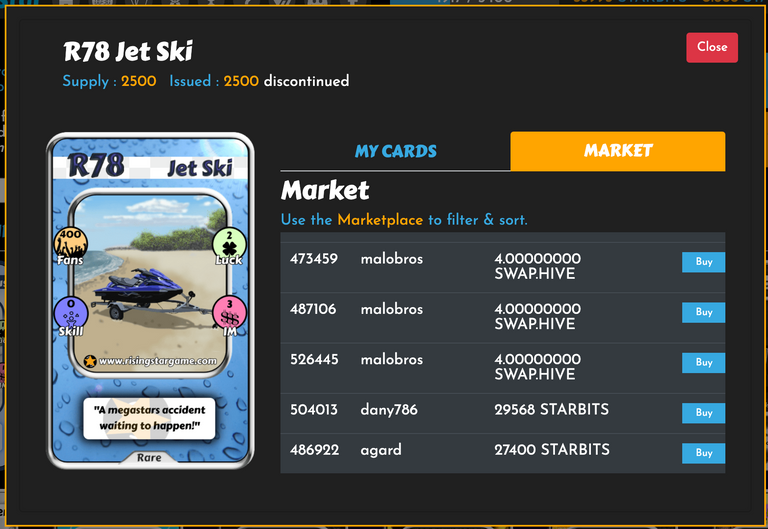 Here is how it will work.
I am thinking of a number between 70 and 100. The closest person to that number will win this card. Leave your comments with your guesses on this post plus your rising star user name if it is not the same as the user you are commenting with.
IF there is a tie then the first person who guessed the number will win.
Ready. Set. Rock on.
I will randomly end this giveaway in the next 3-10 days and select the winners and send them the cards. Hurry it could end anytime.
Also, Go play some @risingstargame!!!!
---
---