Let others give you feedback.
There is only one way to look at things until someone shows us how to look at them with different eyes.
– Pablo Picasso.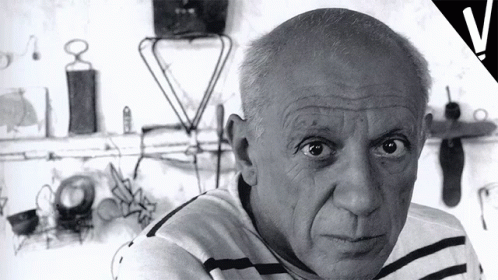 In my past job it was very frowned open to give feedback to each other. The business was very siloed and there was a feeling that if people were trying to fix your work they were coming to take over your work.
We all protected our parts of the business and it's hurt the company. I'm seeing this more and more as I have now been away for about 3 months.
Being this way for the last 10 years of my life has made it hard to come work in a more collaborative environment. I've had to break down walls that I had built up. I've had to swallow my pride and take feedback regularly. I've also had to learn how to give feedback and not feel like I was going to be hated for it.
It's been a good process and I'm loving the results.
I few things I've learned from this.
Most people really do want me to succeed with my role. They are helping me learn and it's helping me hit my goals faster than I thought possible.
Another thing that is hitting home is that fact that when you serve others with no motive but to help them trust us formed real quick. I'm seeing this happen fast as I take that advice. Only way is up.
I've still got a long way to go and I need to get more comfortable with it but getting feedback is a good skill to learn.
————————————-
If it's hard for you, you make need to practice. I've done 2 things to practice.
Never shut it down when it come. Just listen.

Asked those I trust the most for feedback. I've asked my wife, old boss, friends. It's all in practice mode so I get used to listening without getting defensive.
Let me know your thoughts.
---
---