New side gig?
So since I changed jobs about 3 months ago I get a couple of these offers a week. So about 5 weeks ago I decided to start taking the offers that were somewhat interesting and offered $100 or more.
I've just finished my second meeting and I got a $100 dollar door dash gift card.
I usually have some free time in the afternoon and I'm always looking for ways to grow business so this has been fun.
Most salesmen are pretty easy to ditch after the first call too if I am not interested.
At first I though that this was just for the money and it was.. haha but now it has lead to 3 good relationships and 1 deal with a company to help us out. Plus i get some amazon, DoorDash and visa gift cards.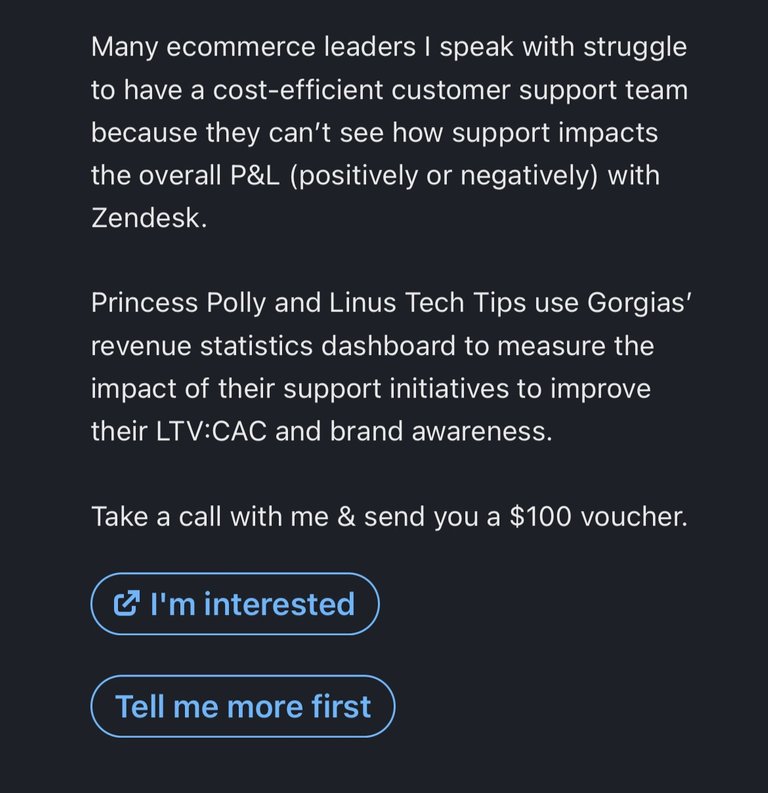 I'm leaning about lots of different companies a long the way too.
We will see if they keep rolling in or not.
Anyone else getting a lot linked in messages like these.
---
---