My First Experience/Testing Using LeoFinance Mobile!

How i came to know of LeoFinance mobile? About 4 hours ago i read a blog post congratulating LeoFinance on this achievement but nothing else was there.
I leave a comment of all the questions i have in my mind.
Someone in the comments(other than the blogger) answered my few questions. One of them was were to download. The to ask this is when I typed LeoFinance and the realted words i dont seem to find the result.
So if u also have this question, here is the link:
https://play.google.com/store/apps/details?id=io.leofi.mobile
So i quickly download it as i was excited to know more. I do some more research into it before writing this. Here is a preview of me using it: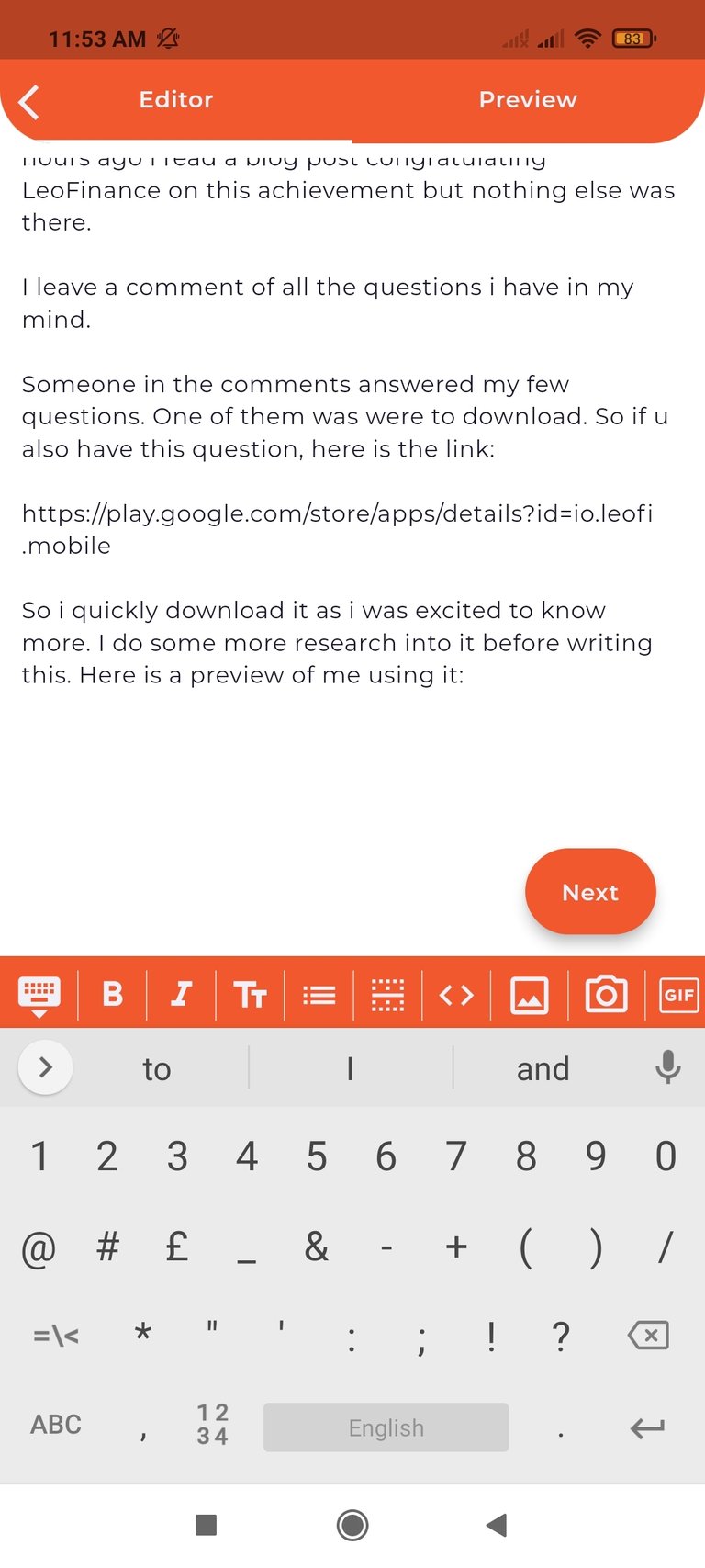 Yes that was smooth, not discouraging ecency but yes it was smooth than that.
Comparatively when i upload on ecency it uploads into cloud/server than we upload here. This reduce its two steps into one. Ecency also dont show imagines into splintertalk frontend so the first thing i will check after this is if it shows images and not links. I will edit this after confirmation from all frontends about the preview i uploaded above.
The first thing I noticed was its color ofcourse after listening to Chrisrecord i feel a connection between entrepreneurs and color color because of his dialogue "boom orange hat".
The second thing i noticed was its missing of dislike
Button. Before going into that here is a problem i found: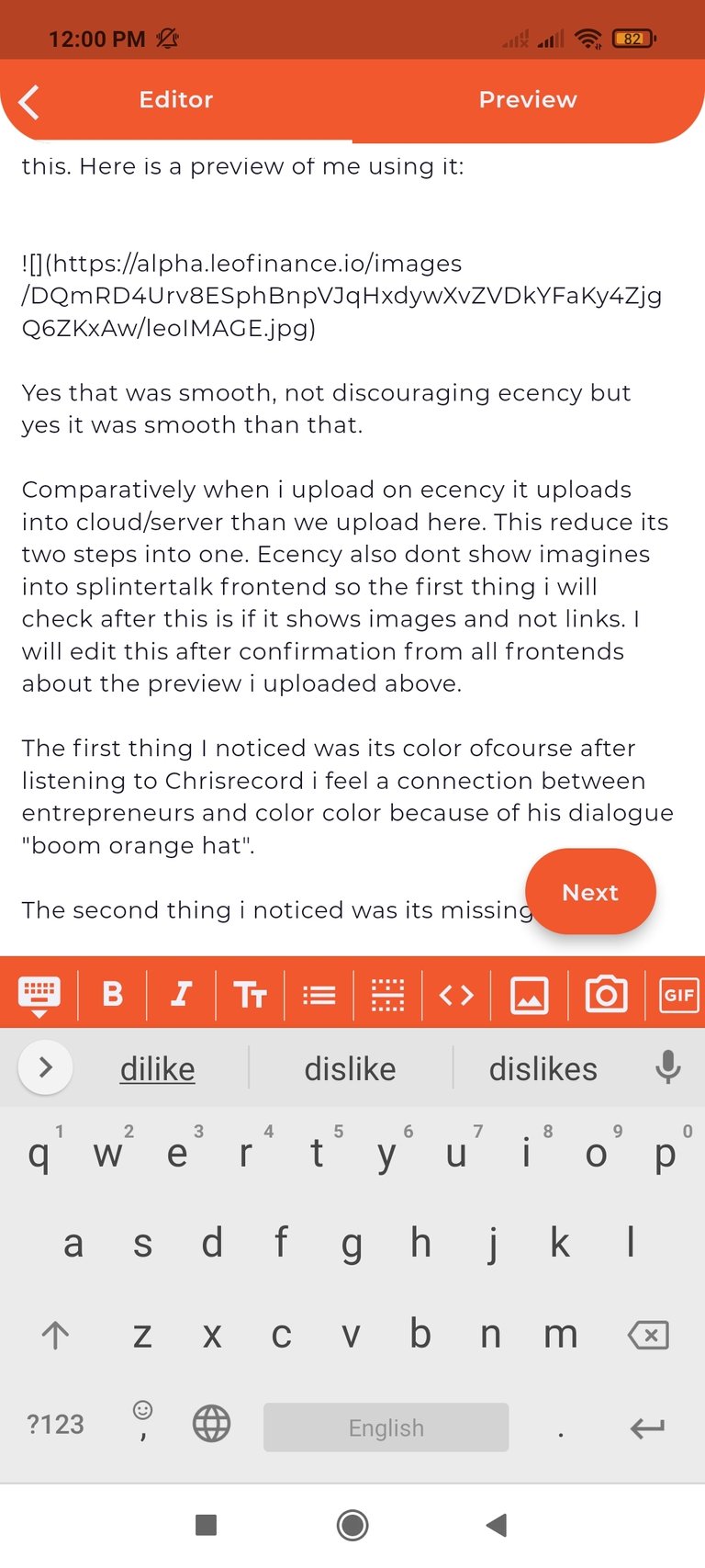 Yes this next button hides my text and if i dont what it is or spacing then thats a bad design, leaving it to experts now.
Going back to were i left, then i clicked on the blog and there was a dislike button. I think the phycology here is we cant dislike a blog if we dont open/read it.
The third thing i noticed was change of colow, if someone dont like orange then they have different colors.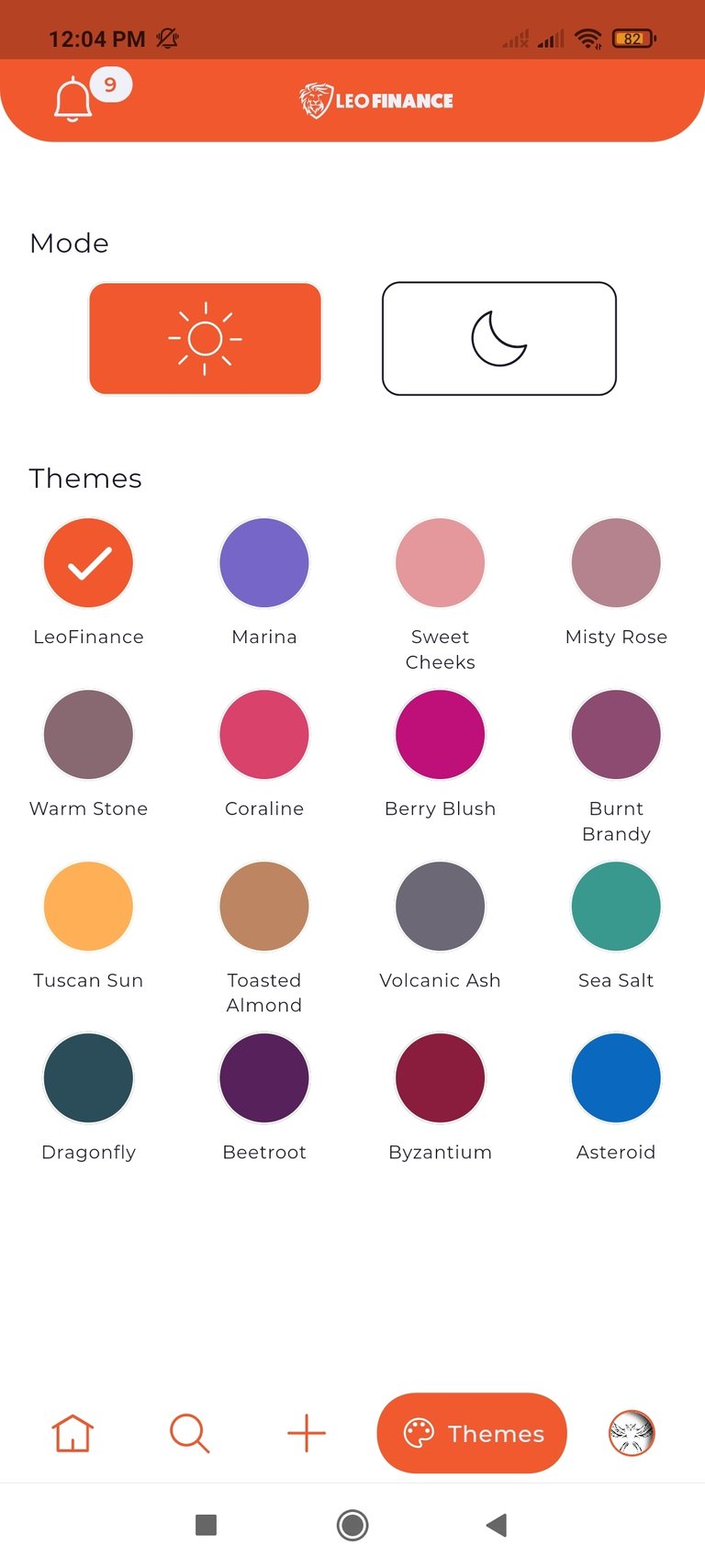 And a night mode for people who like it. I simple turn on my poco x3 reading mode all the time for less pressure on eyes and now if i turn it off, i can notice the difference.
Next experience of microbloging that i am going to experience is tagging that i will do on the dpot and write about it.
Sorry i dont see taging button. Maybe i am new ie or dumb.
Till now i dont feel any glitches or pressure on eyes remember that my eyes case is different because of eyesight issues and others.
I try pressing on buttons and still dont found it.
Lets try uploading a picture as there is a feature . So whats the best way to test it: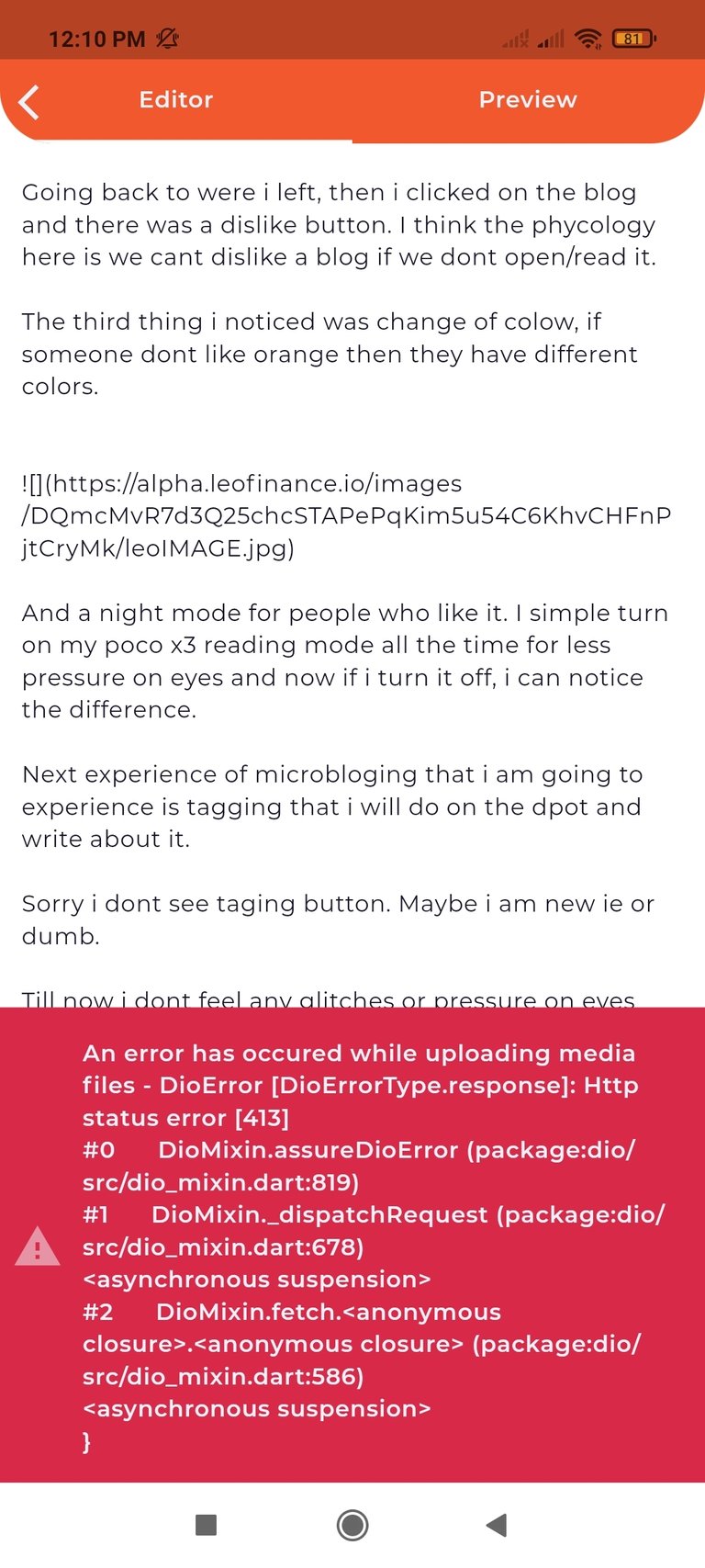 This errors shows up. I think its better that I tested it.
So guys thats it was my todays micro blog. I hope u like it and tell me what more features i should test?
And leave in the comments about your experience this new microbloging of LeoFinance.
After writing this i press next button and taghing and everything shows up like this: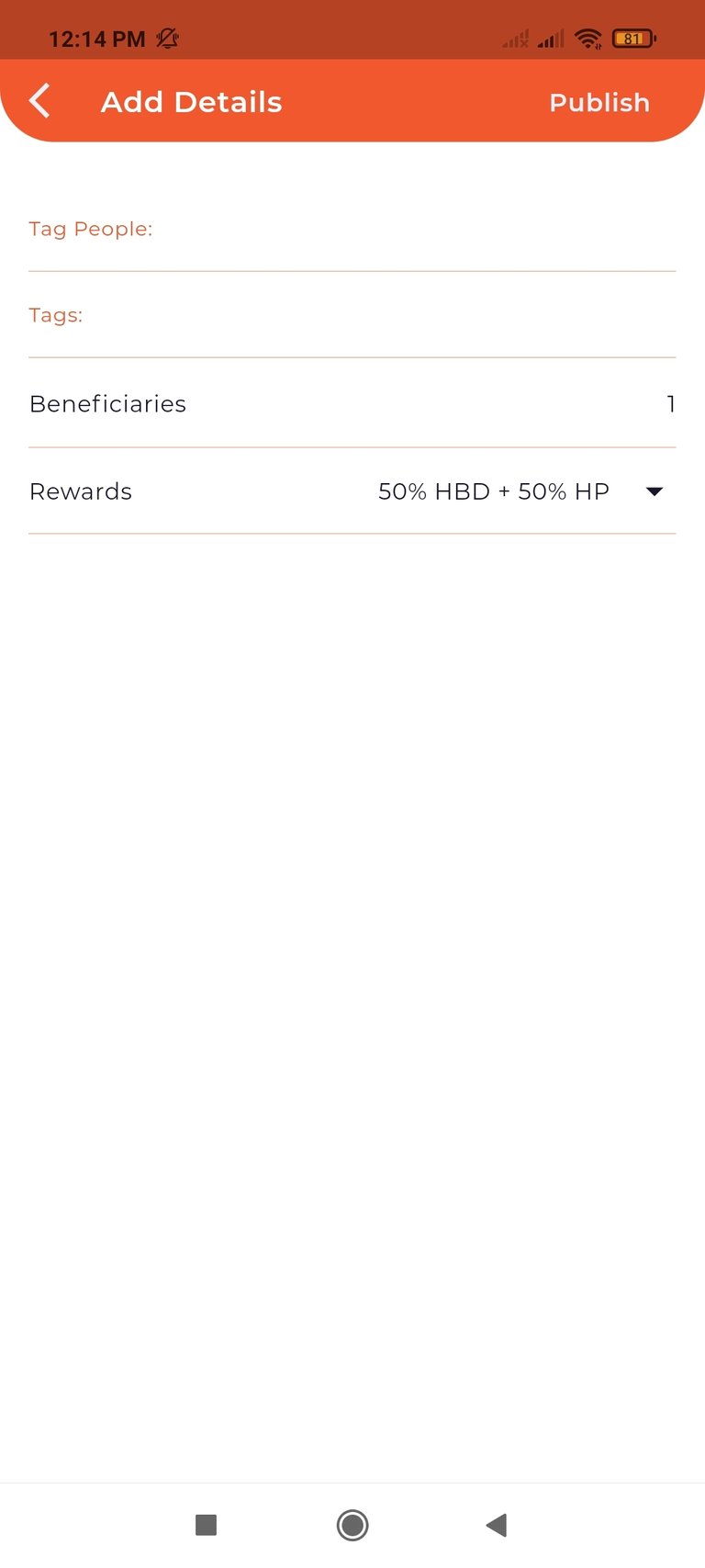 Forgot to show the preview for non mobile bloggers like me: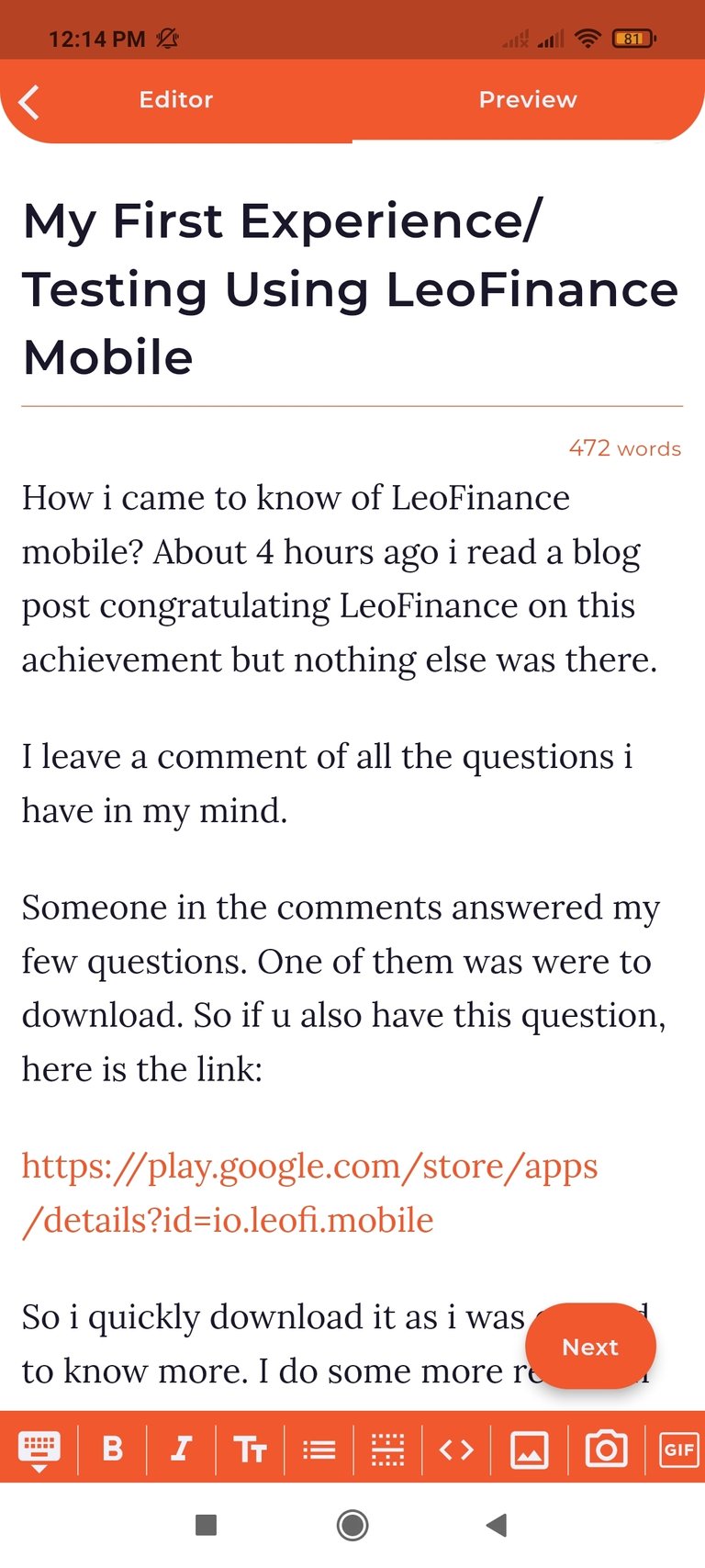 So I think thats a final bye other than i find something else in the process.
As I expected the tag people thing: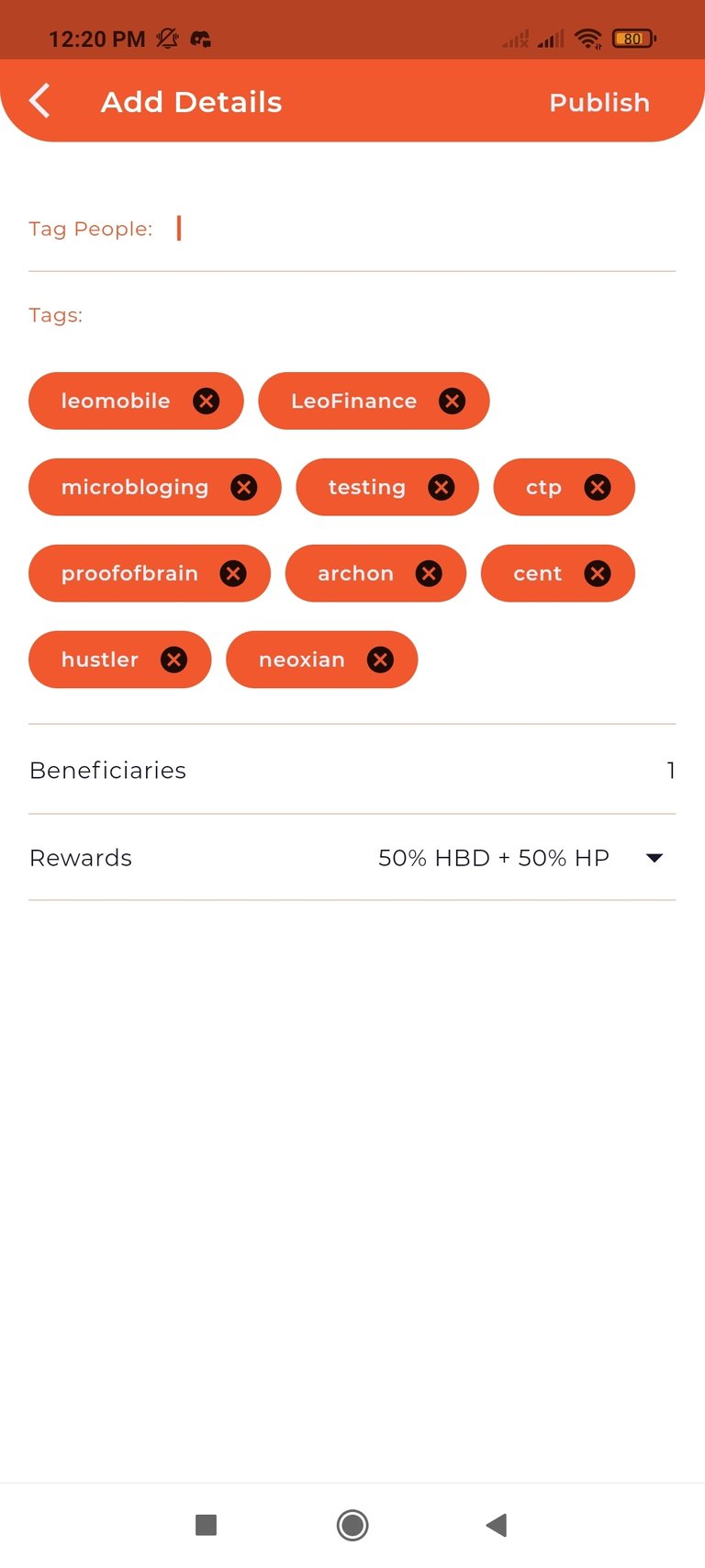 So for testing I will tag the person who shared link with me. I hope he dont mind for the greater cause of testing this feature.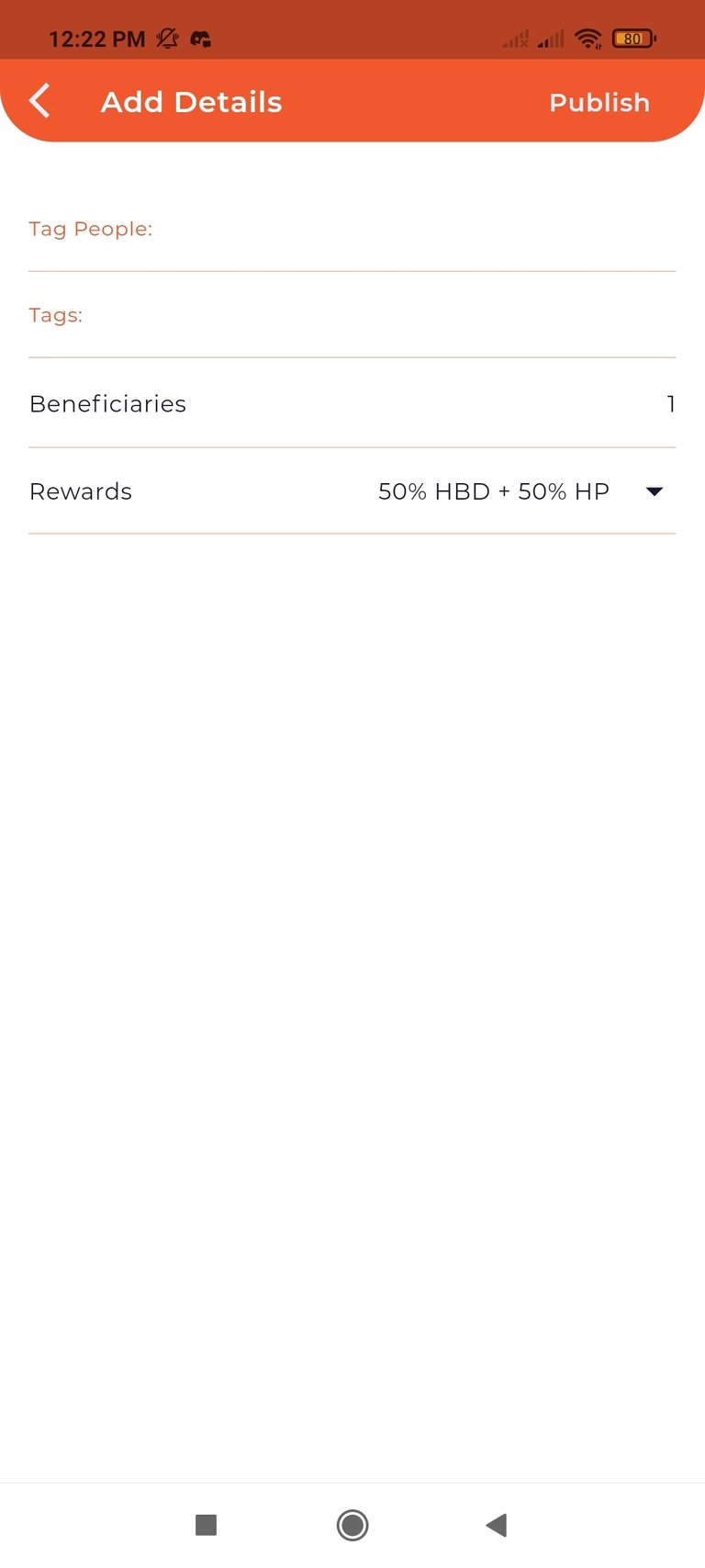 When i go back to next button my tags were gone. Thank my lucky stars it have the tag draft typw feature: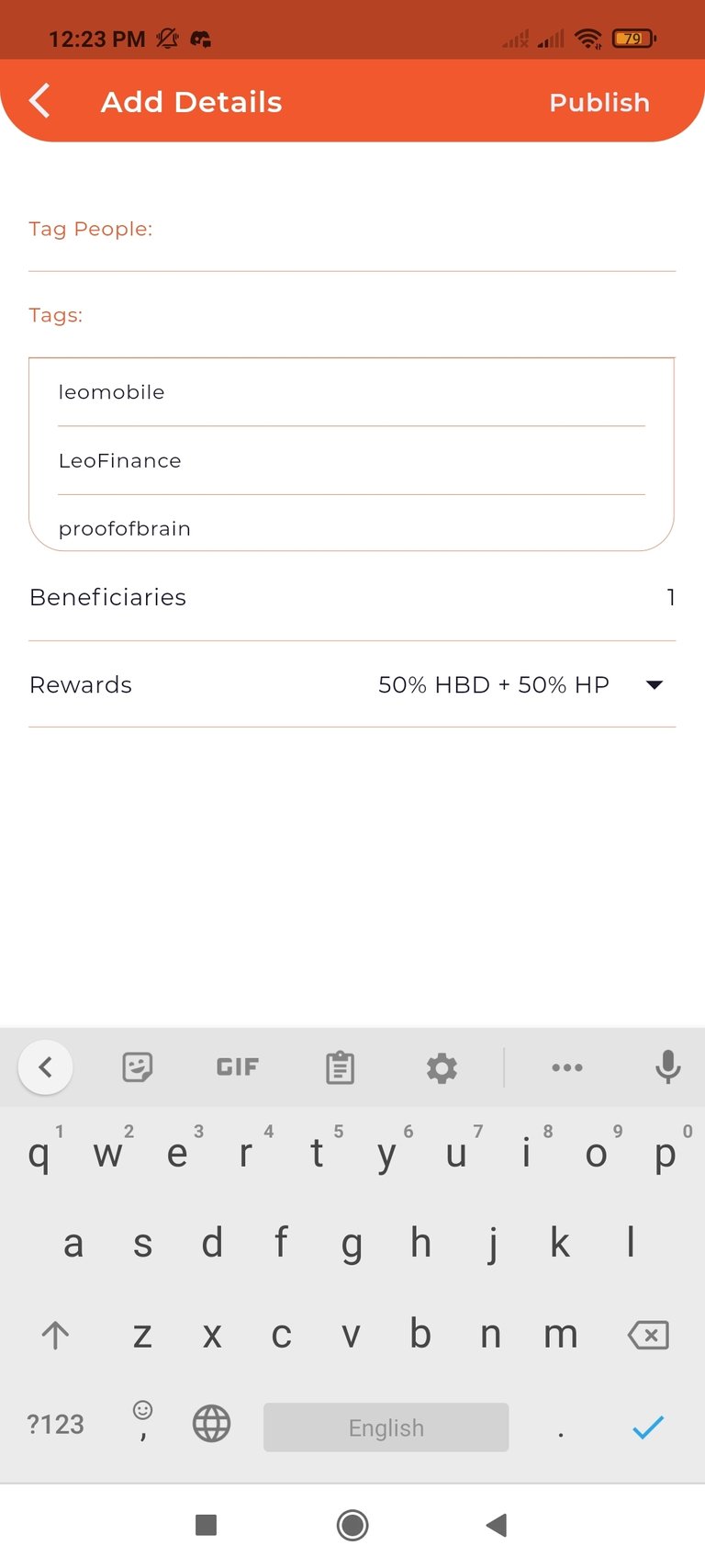 Back to tagging i will try to tag badbitch who send me this link and see how it turns out. Remember that i have to add tags now. So its better to not remove them if i add tags and get back to editing blog, leaving it to upper management now, if they think its a good fix or not.
So its maybe the third time i am saying bye. And maybe not the last so kind of wierd outro.
Wow impressed with that preview of users pic thing: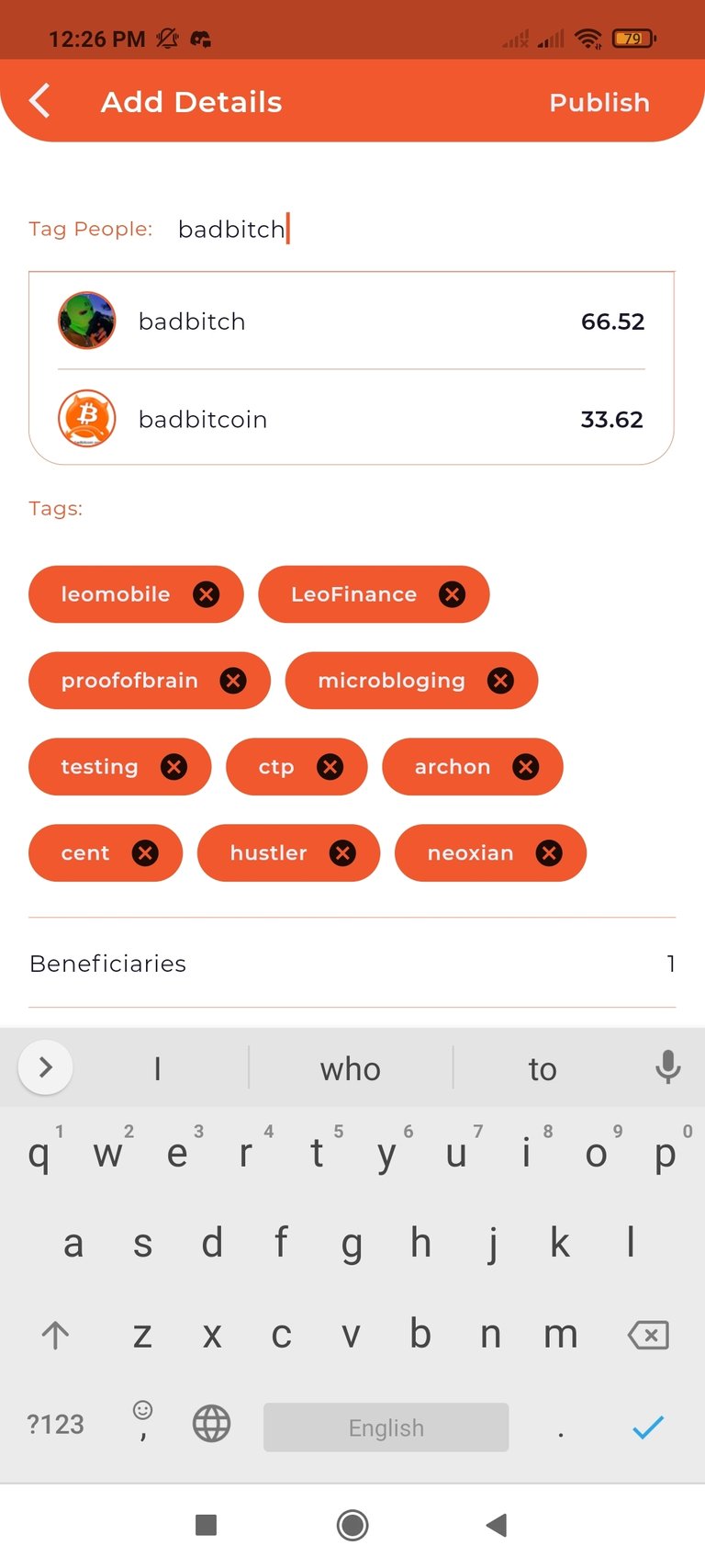 It shows the same error first uploaded it i show above when uploading picture from camera then worked and camera pic still dont work for me.
I think its finally end unless i found something more.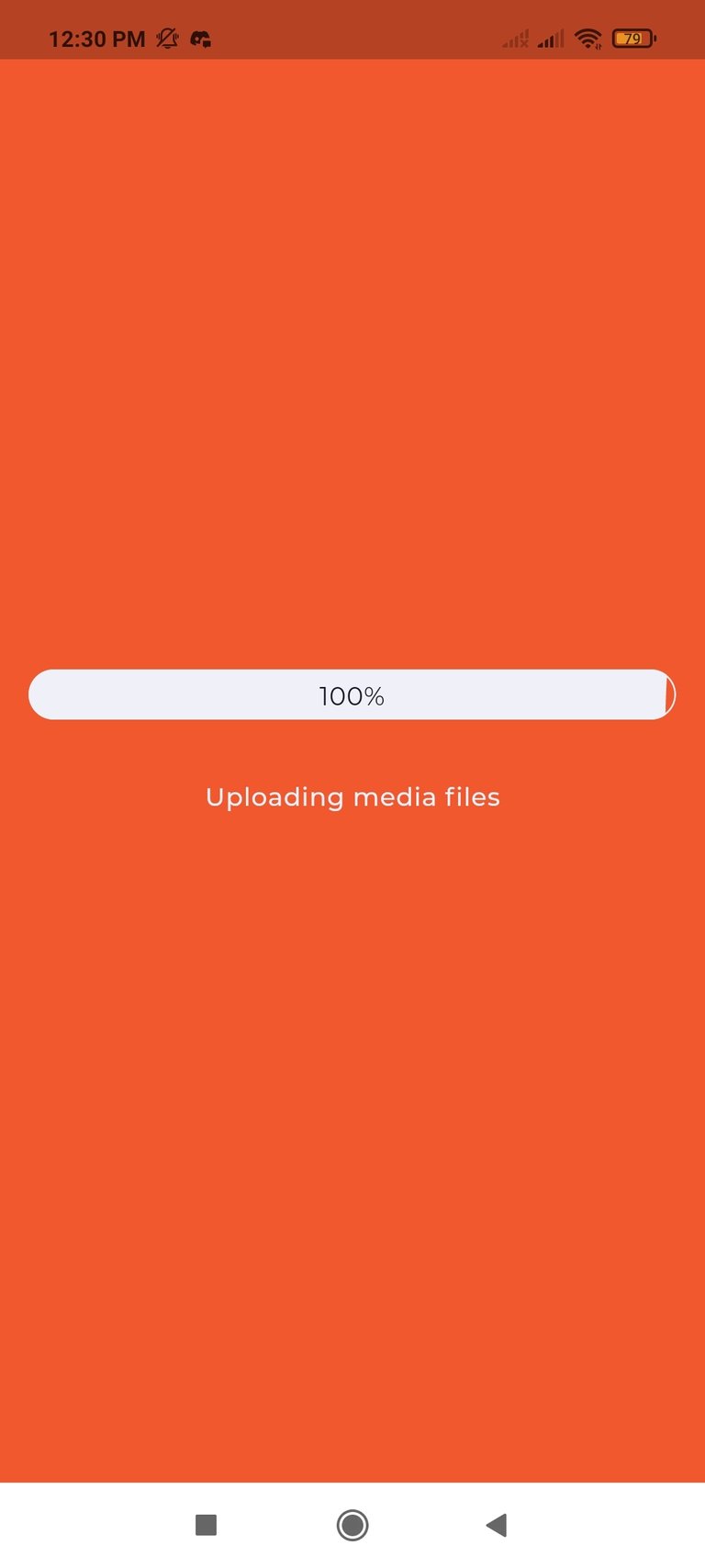 I got stuck on it and thank my lucky stars draft is saved. I hope it dont multi post.
I had been blocked from leofinance discord and seems like muted as author. Please look into this as the fraudulent activity news spread like fire but no one got notified about how everything got settled in POB and The Terminal Discord. Please let me in Leofinance Discord so we can resolve this.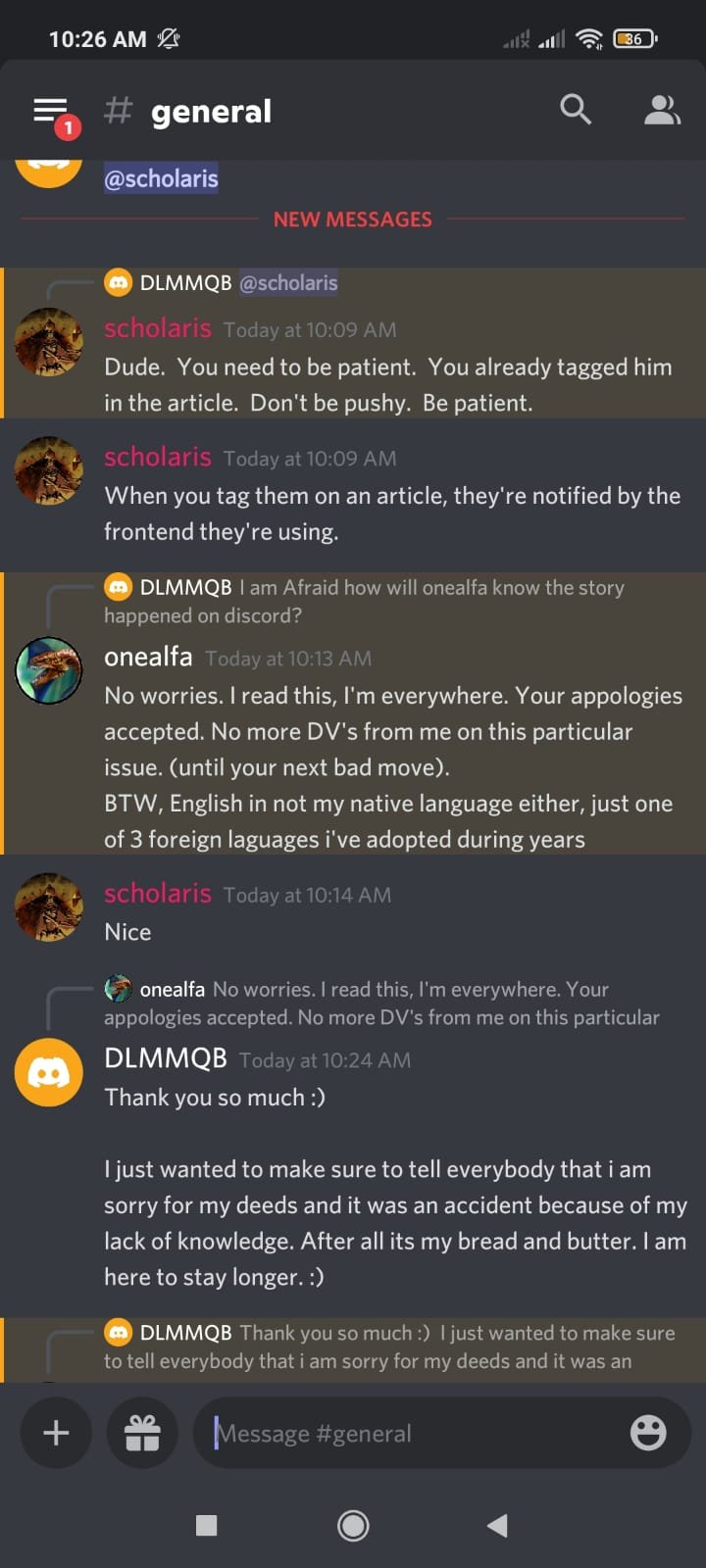 ---
---