Diagnosing a disease from human voice | Hunting Larry on Wednesday the 21 September 2022
Hello, there! Welcome to my post. I am hoping that you are having a fantastic time. I am having the same, Alhamdulillah. In this post, I have shared the following things:
Health & Disease update: Diagnosing a disease from human voice
My participation report in the Larry Is Alive contest
Invitation to try/join the following excellent programs/projects on the Hive
---
---
Diagnosing a disease from human voice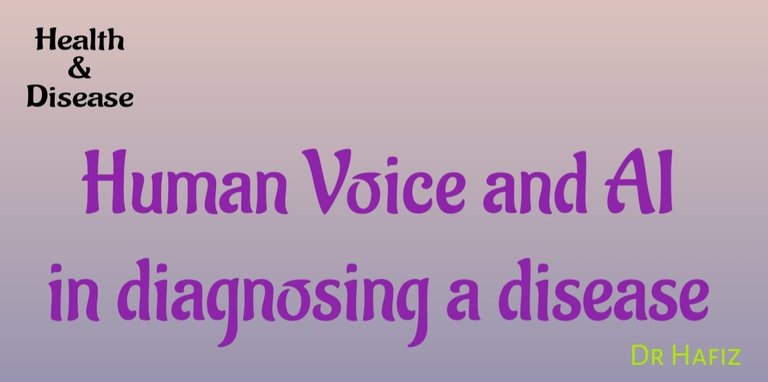 Year 2030. Rosyel (@iamraincrystal ) entered into doctor Hafiz's chamber. The appointment was taken before. And, as they were "hive friends" before, she didn't need to wait in the waiting area. Doctor told her to sit in a particular chair attached with a machine. Then doctor asked her about her complaints. Rosyel noticed that there is a microphone type device, more like a sound receiver in front of her. They talked for a few minutes. When they finished talking, a paper came out from the machine. The following things were written on the paper.
Patient name: Rosyel Sawali
Diagnosis: Anxiety disorder due to FOLC (Fear Of Loosing her Cat)
---
The above mentioned story, maybe, going to be a reality In Sha Allah. Technology has made our life easier. In the medical sector, we have fantastic technologies to manage a patient. Diagnosing a disease from the human voices using AI (artificial intelligence) is something the researchers are working on. A $130 million initiative has been taken to turn this imagination into a reality. WU School of Medicine and the (NIH) National Institutes of Health are working on this project.
Source
---
---
Larry Is Alive report
Here is my participation report for the Larry Is Alive contest on Wednesday the 21st of September 2022.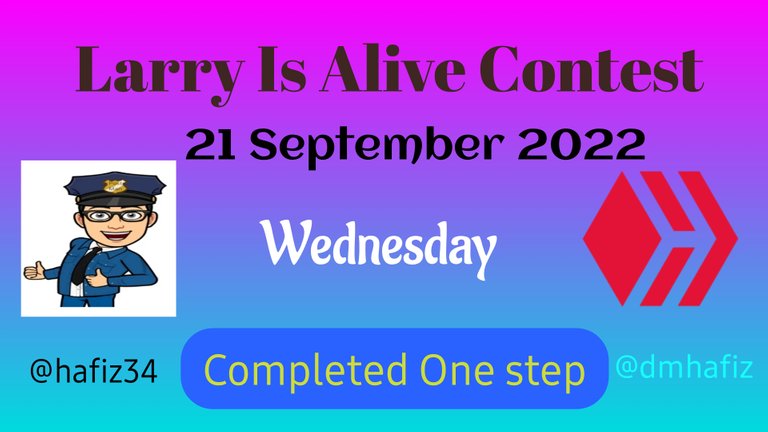 image is made with Add Text android app
In Listnerds
I have finished reading the emails required (10 emails) for completing the daily task on Listnerds.com.
Proof for today (Wednesday)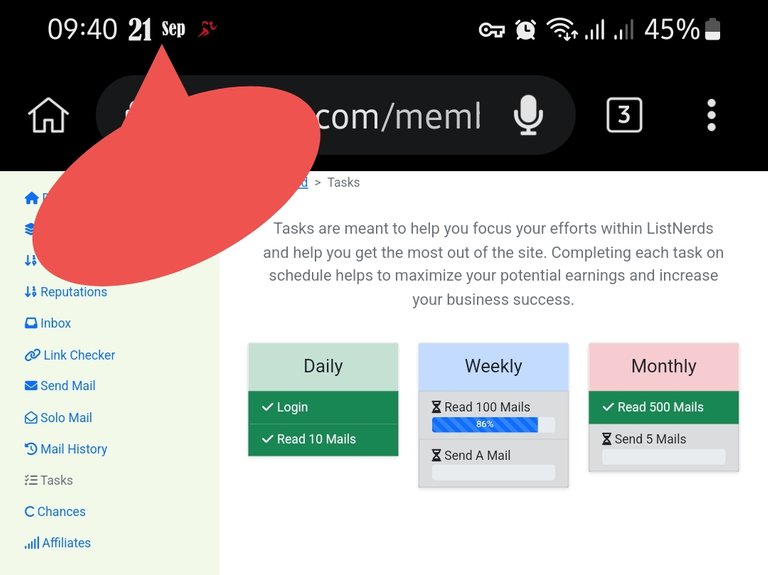 taken as a screenshot from the https://listnerds.com/ and edited with Add Text android app
---
---
Invitation to join/try a few awesome programs/projects
---
If you are looking for an option to convert your $HIVE into $SWAP.HIVE or vice versa, hiveupme discounted bridge is the program I want to recommend. The exchange fee is the lowest in comparison to other similar services. It is only 0.1%.
Go and check for yourself.
---
If you are tired of making long posts or love to make short posts from the beginning and still want to be a content creator on the hive, d.buzz is the place for you. Join d.buzz, and enjoy the flavour of Twitter and microblogging. Follow @dbuzz for the regular updates


---
---