Buy Beats With JAHM, HIVE & HBD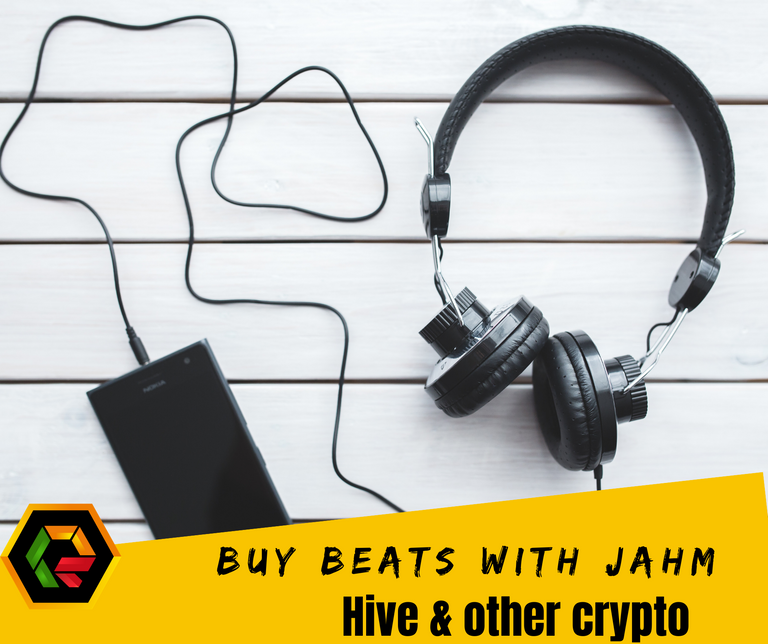 Waaahgwaan?
You can now use your JAHM Tokens to purchase Reggae and HIPHOP instrumentals on my website, on this page :https://irie876.com/product-category/digital-goods/. Of course it would be better if this was a shop by itself called the JAHM Shop, but this is my peroneal business I am implementing HIVE and JAHM Tokens payments with, so it is separate from ReggaeJahm.
But who is this for?
In my mind, vloggers ( of all types ), rappers, Reggae Dee Jays, game developers and animators will find value in this. ( Yes, there are very few of these talents on HIVE but I look toward the horizon).
A Vlogger can download a beat to use in their vlogs without any worry of copyright.
A Rapper, who wants to do freestyles or create a song can download and get to spitting.
A Game Creator could use a beat in gameplay.
An Animator could use a beat in their clips.
At the moment these tracks are only available in MP3 format, not suitable for professional recording of vocals on top of them, but it is possible if you know what you are doing. Depending on the interests, I will consider whether to make this be a sand alone shop with more robust features like MP3, WAV, Stems and more.
Edit: March 2nd, 2021, exclusive instrumentals now available for professional use.
So how can I buy a beat?
Simple, just click on the beat you like, ➡️ add it to cart, ➡️ proceed to check out ➡️ Choose HIVE, select the token of choice ( HIVE, HBD or JAHM ) ➡️ and sign with HIVE Signer. The prices may seem high in JAHM as the price of our beloved token is in the depths( for now ), so if you want to get your hands on some beats, buy some JAHM and start downloading.
The exact URL where the beats are, is below.
https://irie876.com/product-category/digital-goods/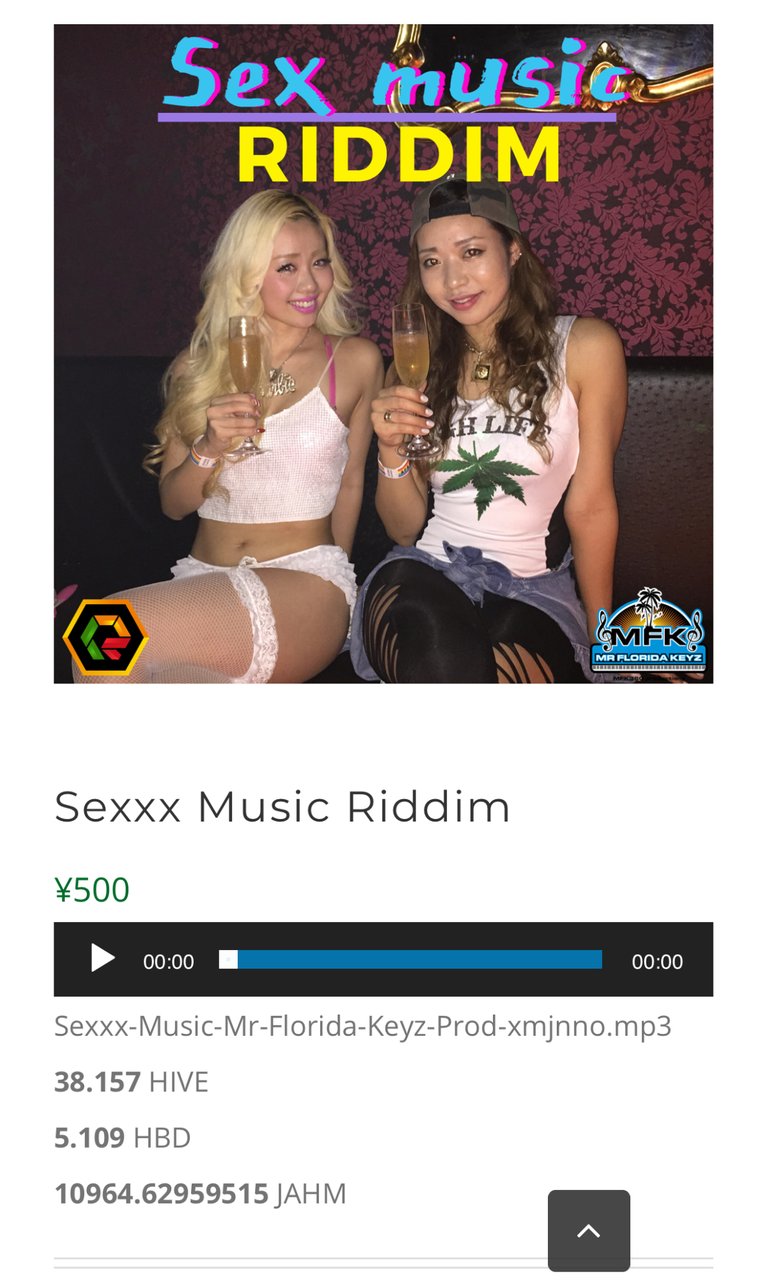 The good thing about purchasing digital goods is you don't have to input your address. Just an email and name. Then the Mp3 should be available in the email sent out, ready to download. Don't worry, expect no spam mail, and trust that we do not share your email with any third party.
You may notice that the main price is in yen 💴 and there is a lot of Japanese language on the site. Well that is because the shop is based in Japan 🇯🇵. I plan to separate the languages and have a menu one can toggle between for language and currency. I just haven't gotten around to it.
There are many payment options on the site and I plan to implement more. You can see them in the image below.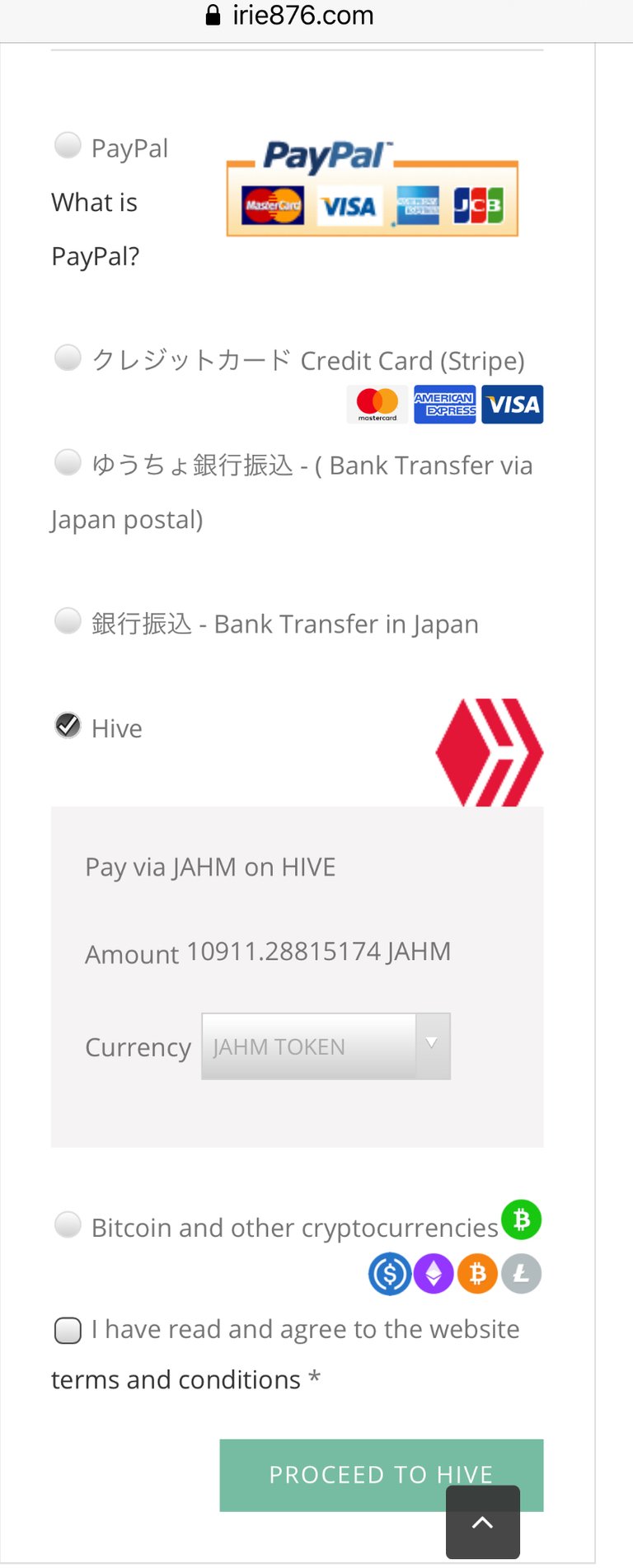 The site is a work in progress as I have recently redesigned it and changed cart system. I actually loved how it looked before but this new theme and cart gives me more flexibility without needing to call a dev.
Currently I have put up only 10 riddims in the shop. But keep in mind these are 10 exclusive riddims you won't find anywhere else. They are all produced by my younger brother who goes by the name MrFloridaKeyz. He is on the Blockchain, but like many, find it complicated...for now.
I was trying to find a way to bring value to JAHM, HIVE as well as my brother, and I think this is a good way. Individuals on HIVE can purchase beats for their creative purposes and my brother's brand will be spreading through the blockchain and beyond along with his music.
Not everything
You may notice that some consumable goods are available on my site and the JAHM and HIVE price are visible, but if you try the check out with an item that is not digital, the HIVE and JAHM payment options will not be available at checkout. ( If you know how I could turn off HIVE and JAHM prices for certain products, do tell in the commets). In a perfect world it would be good to offer these products for HIVE and JAHM but the markets aren't liquid enough ( specifically for JAHM that is ) and quickly transferring to fiat to procure more goods is important.
Also, the global logistics has also taken a beating thanks to covid and my business is feeling it. Most of the consumable goods on my site are sold out! But for me, I always pivot to the positive. What a wonderful time to experiment with crypto and my business and also to formulate a new strategy.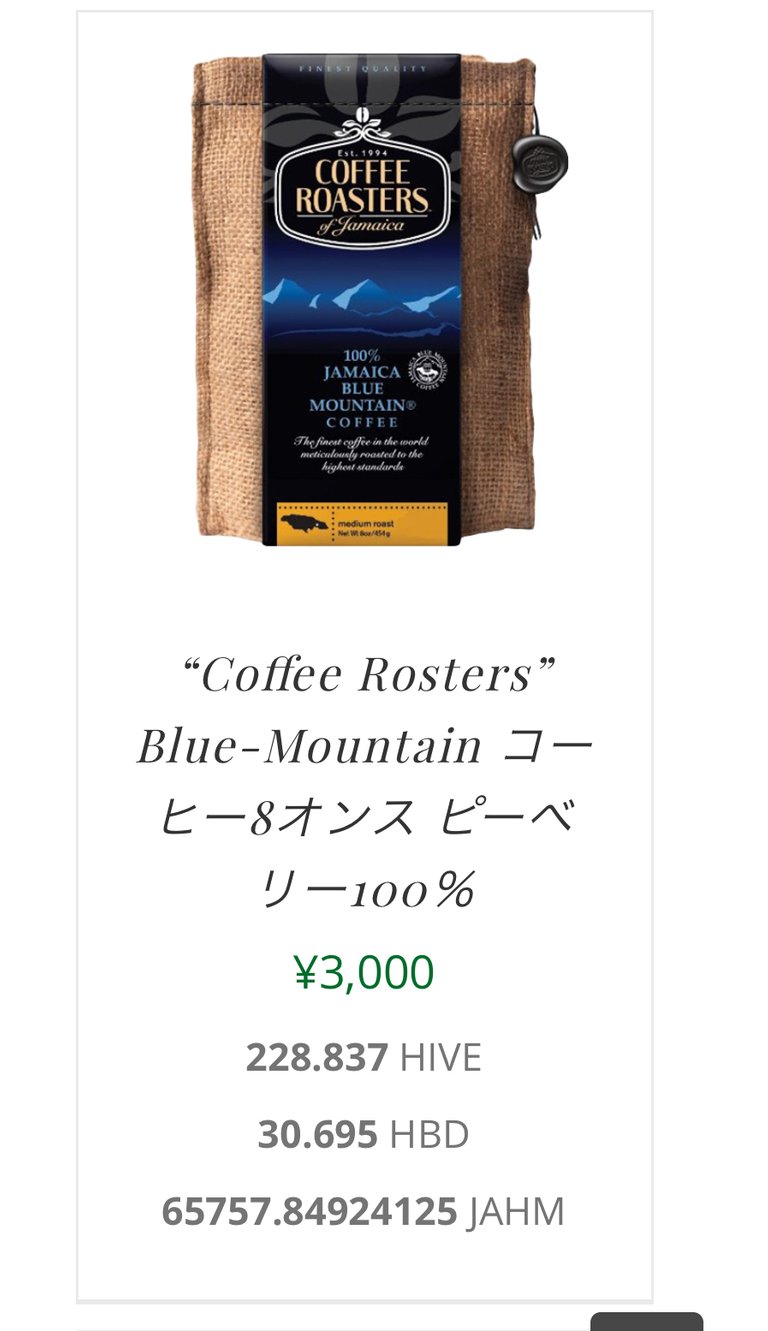 I was waiting for some prefect time and to perfectly finish my website before making a post but nothing is perfect, not even this blockchain I am typing on or the internet it relies on. So here is the experiment of combining my business with the blockchain. I hope you find value in it.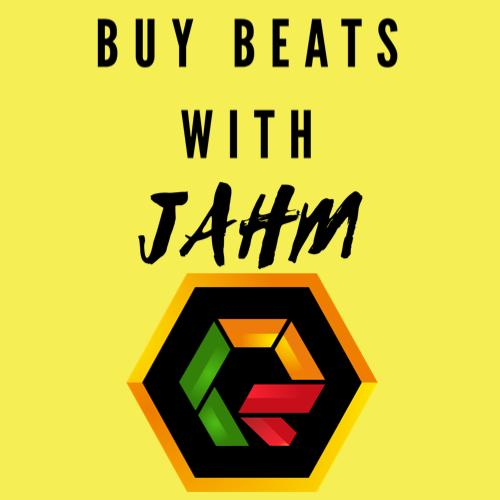 Discord | Hive Community | Reggaejahm Interface | Twitter| Buy Beats With HIVE & JAHM
---
Posted via ReggaeJahm | Reggae Culture Rewarded
---
---