Tweaking the Chips, Adding Some Gifts in Woocomerce.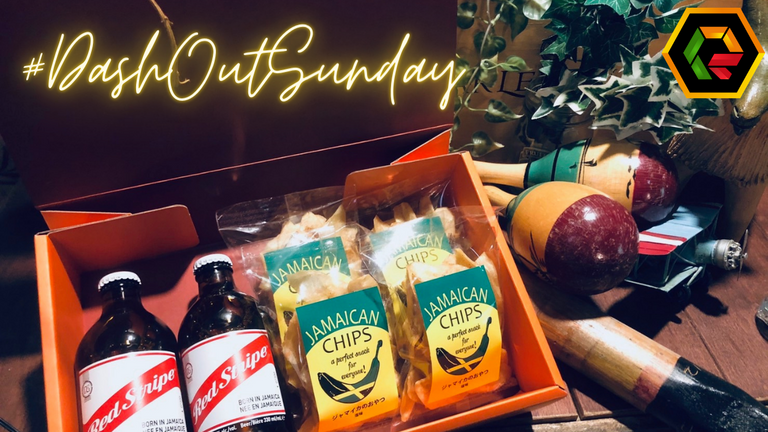 Happy Sunday Monday Hivin Jahmists!
This past week I've been tweaking my Jamaican goods website and adding variations of the "Jamaican Style Banana Chips". It is still difficult to import goods into the country at a fair price, but you know what, I am not complaining, but going with the flow this pandemic has brought.
The first variation I did was adding the new black pepper flavor menu. I did this by turning a "simple product" into a "variable product" inside of Woocomerce then adding the attributes "Black pepper", "Salted" and "6 Black pepper/ 6 salted". A quick scan of YouTube would teach me how to do this. It was simpler than I thought... You ever realize that? You have something you wanna do, when you just start, you think "I don't know how to do that... I can't do that", but just with a little "yeah man I can figure that out", it is amazing what you can get done.
We have been giving out free samples of the new black pepper flavor when people purchase the salted flavor, great way to get the word out.

Jamaican Banana Chips in Japan
ジャマイカのバナナチップス – 30グラム x 12パック

60 packs? Are You Kidding Me?
The next item I added was a 60 pack set of the Jamaican Banana Chips. Now some people may be wondering why would anyone in their right mind want to buy 60 packs of banana chips? But remember the gift giving culture is ripe in Japan. When a co-worker enters or leaves an organization, it is customary to give everyone a small gift. Went on a nice vacation and left your coworkers to pick up the slack? Bring a small gift for everyone. Took a day off to get some things done, bring a small gift. Got pregnant and took maternity leave? Mail that gift a few months after the kid is born. Fell down the stairs, broke your ass, out from work for a month, bring everyone a small gift.😄. Got ( card B voice) "corona virus", get well and bring everyone a gift. Now, I should have added this product listing weeks ago, but that is what happens when you're spread thin like crepe batter, things get pushed back, but you know what, I like the variation in life, I'd have it no other way... for now.
| | |
| --- | --- |
| | |
Salted Banana Chips – ( Made in Japan – Jamaican Style) 60 packs
Photos taken by Kalabash Restaurant and Café, on behalf of irie876.com
Beer & Chips, the perfect gift
Last but not least I added this gift set which includes 2 Red Stripe beers and 4 banana chips. I think anyone familiar with the Caribbean or anyone who likes beer would appreciate this. I made a variation for this as well but in this case it was for, with or without a gift box. The thing with the gift box is of course it is gonna cost more because it comes in a pretty and presentable box but it also changes the shipping price as the size of the box is in lengthier. But real gift givers don't care about all that, they just want to give something of value to someone they value...they may never buy it for themselves, but they will buy it for someone else.


This week I am goanna tweak the new listings a bit in order to make sure they are all linked so they are easier to find ( and suggested ) when people are looking at related products.
This week I also want to spend the majority of my limited free time on music creation, as I have a collaboration I need to complete some verses for and also a single I need to finish writing.
Oh yeah, you can catch me on @one.tribe.radio on Saturday UTC 03:00 pm - 05:00 pm. Well that is actually Sunday midnight for me, but I will be up. Learn more about the radio show in this post here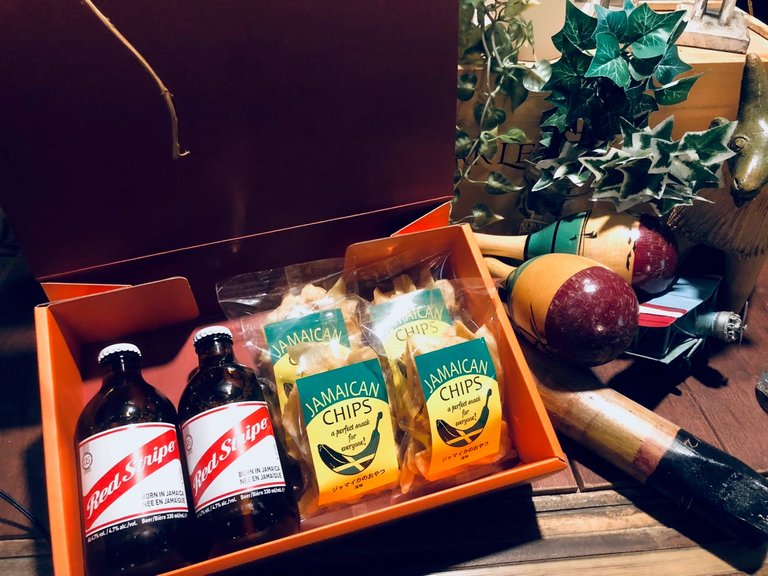 Japan Fluff


On the journey today I sopped by the Lawsons the grab some coffee. While the machine was dripping the dark liquid I looked to my right and saw this poster of Niziu stating their new singles will be out soon. One of the single's title was "Take a pic" so I obliged and took a pic 😄. I didn't Pop & shake shake it though .. nah I am the stand in the corner and observe type of dude. I did however go and check to see if these songs where already out and the Pop shake was. So I guess take a pic is the highly anticipated new single. I ain't gonna lie, the management knows how to market these girls. He is a Korean guy and he gave them this Korean pop idol appeal which is very popular here is Japan...but, none of these girls are from Korea 😲. These are some cute young ladies though, I know the guys and some gals will appreciate the eye candy😵. Have a blessed week ya'll.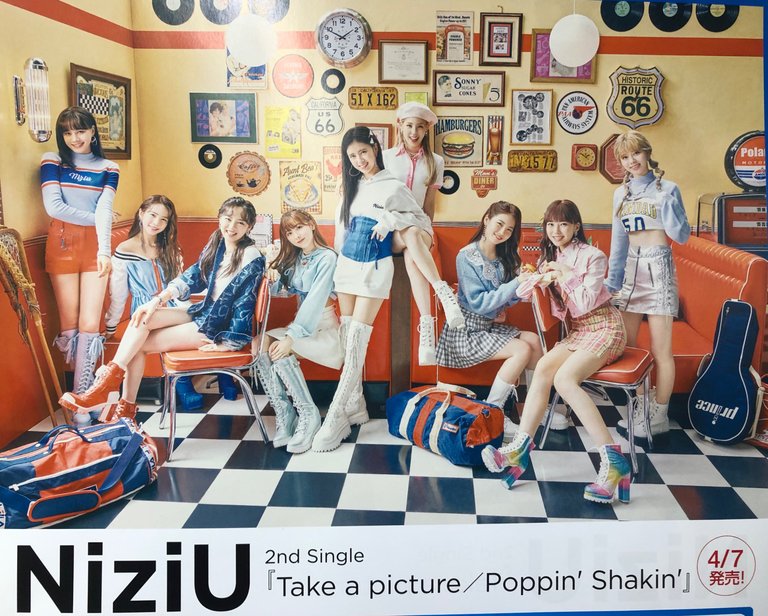 ReggaeJAHM.com
Discord | Hive Community | Reggaejahm Interface | Twitter| Buy Beats With HIVE & JAHM
---
Posted via ReggaeJahm | Reggae Culture Rewarded
---
---