Youth against violence - lesson from my daughter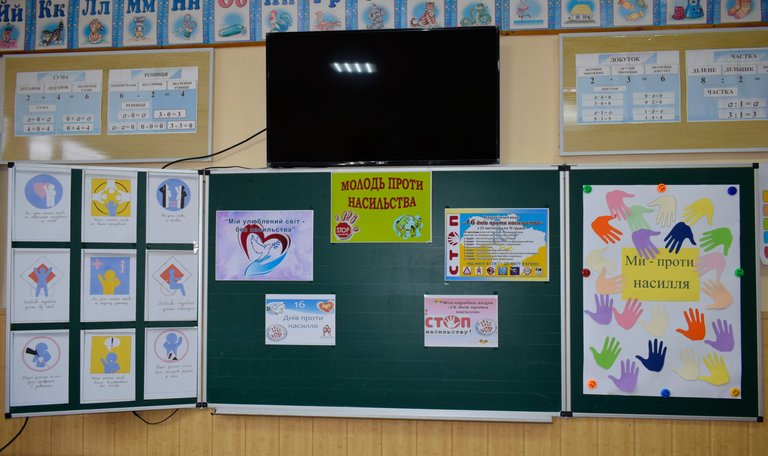 ---
Hello! Last week, I went to the school where my eldest daughter is studying. She had a lesson where children learned and spoke on "Youth Against Violence"
Привіт! На минулому тижні, я побував у школі, де навчається моя старша донька. В неї був урок, де діти навчалися і висловлювалися на тему "Молодь проти насильства"
Children studied security measures when they are in different situations are bound to violence.
Діти вивчили міри безпеки, коли вони знаходяться в різних ситуаціях звязаних з насильством.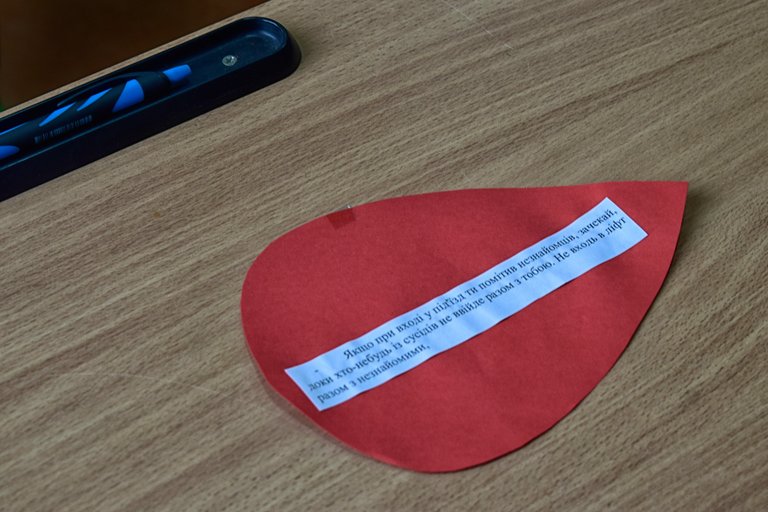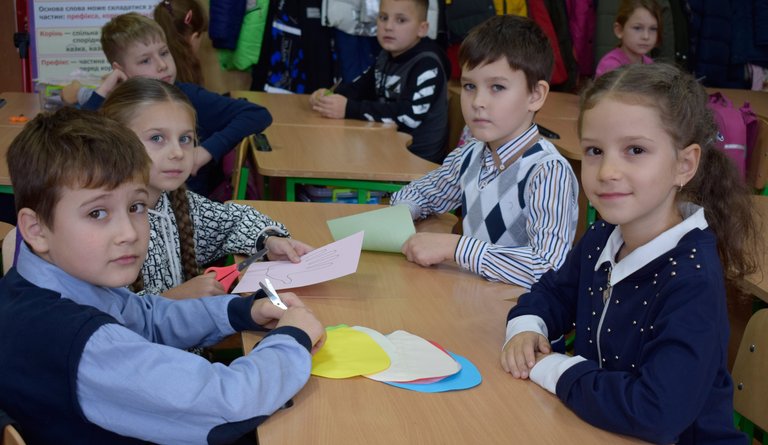 Also, they expressed their opinion by cutting out their palms and attaching it to the poster We are against violence.
Також, вони висловили свою думку, вирізавши долоні та прикріпивши їх до плаката «Ми проти насильства»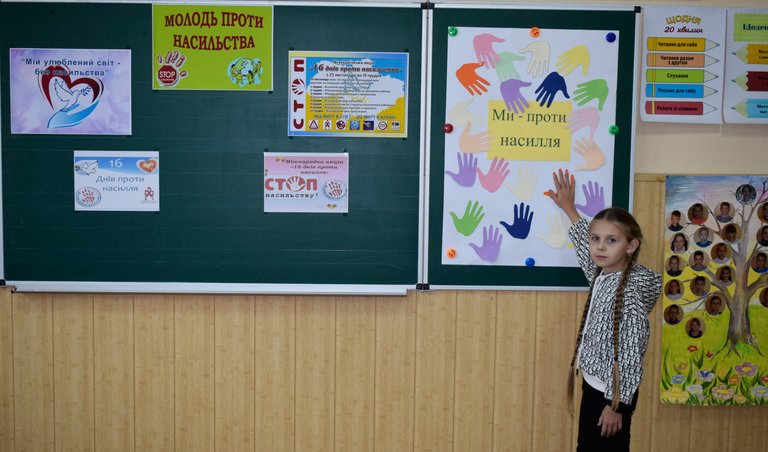 At the end of the lesson, they watched a video featuring famous Ukrainian people who oppose violence.
Наприкінці уроку, вони переглянули відео, де представлені відомі українські люди, які виступають проти насильства.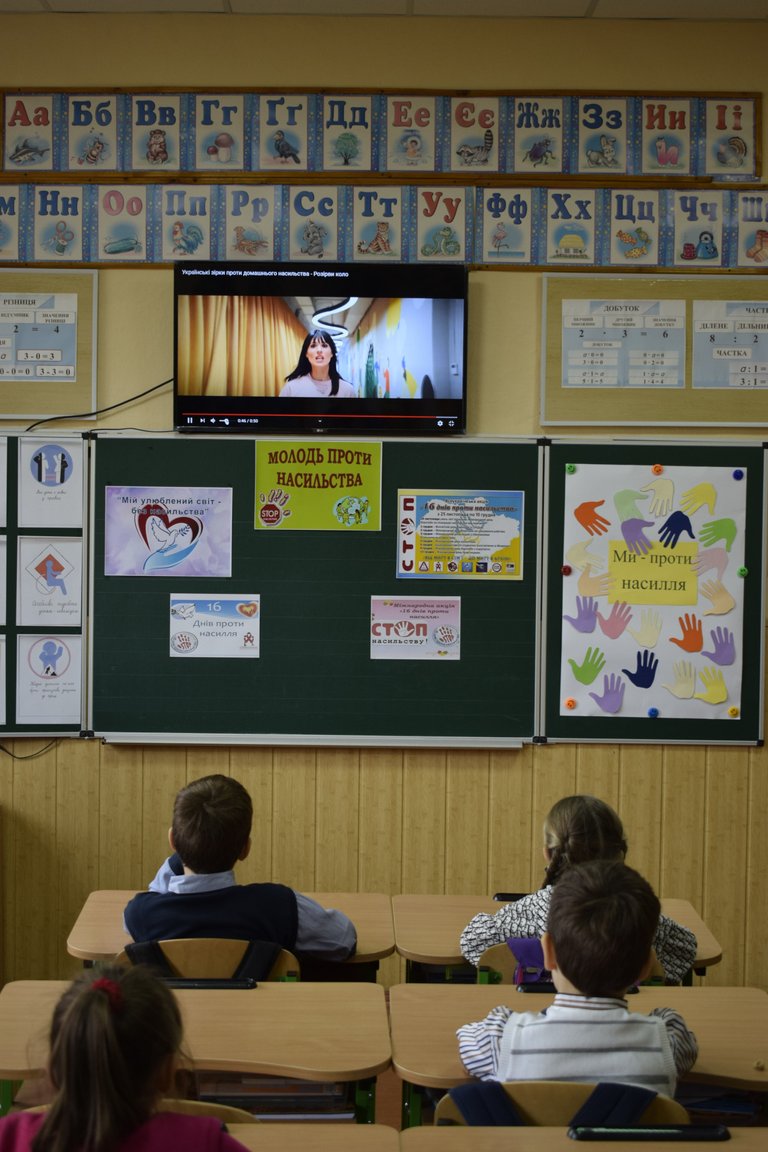 ---
It was interesting for me to look at my daughter at school and draw some conclusions about her development ...
Мені було цікаво, подивитися на свою доньку в школі і зробити кілька висновків про її розвиток ...
---
---