500 $HIVE FULL M🌝🌝N GIVEAWAY (on Twitter)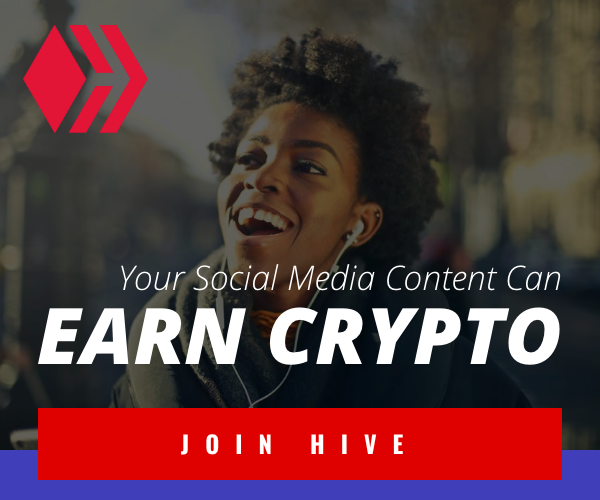 Hive! 👋😎
What's up, everyone. I was getting slightly frustrated watching so many blockchain projects moon while HIVE barely could 2X (and hold). I thought to myself: what can I do? How can I help?
Knowing I don't have the time like previous market cycles to trade, draw charts and help 'the pump'; I decided to raise awareness the easy way by doing giveaways on Twitter. And promoting the giveaways via traditional social media platforms like Facebook, Snapchat, Reddit, as well as group messenger services like Telegram, Discord, and WhatsApp.
The main objectives for these giveaways will be raising HIVE awareness, mainly knowledge of our DApps and games, all while onboarding new members to our Blockchain Community.
It won't take much to participate in these giveaways, merely a follow and a retweet.
We'll post a giveaway once per month sponsored by @HiveWhat (my dormant project), and more frequently if others are willing to sponsor. Join us in promoting our blockchain so we can pump HIVE to the moon and beyond 🚀
"We're all going to the same Mars." - @nathanmars in an epic Tweet
500 $HIVE FULL M🌝🌝N GIVEAWAY
The first $HIVE full moon giveaway was posted February 23rd on Twitter and can be found here. We're giving away 100 HIVE to 5 lucky participants during the full moon tomorrow, Feb. 27th 2021.
If you already have an account, you are still eligible to win so you can power up that sweet sweet $HIVE for the bull run. 😎
https://twitter.com/DonaldPorterJM/status/1364389884400726017
...
I'm drafting a post titled "Anatomy of a Crypto Twitter Giveaway" that will use my last 3 crypto giveaways as examples. Including an old @ReggaeSteem giveaway that raised awareness to all-time highs in early 2020.
I believe if our whales, HIVE celebs, and/or onboarding initiatives provide more 'winning' opportunities while promoting our chain we can grab a lot more attention from the new-coiners in this cycle.
Cheers, good luck, and thanks for reading 🙏
---
PS: Please follow @JulieTree, don't ask why just follow 😅
---
*Original Hive Adverts (title art) can be found in the Hive Ad-bank.
---
---