Investing on the Jamaica Stock Exchange + Finding Leads on YouTube

Here's a very informative video by Kalilah Enriquez Reynolds about trading on the Jamaica Stock Exchange, the worlds best performing stock exchange. A wealth of info, very clearly explained in under 6mins... enjoy:
#MoneyMondays #6 - How to invest on the Jamaica Stock Exchange
Kalilah Enriquez Reynolds
Published on Apr 10, 2019

Partnership with PROVEN Wealth
Source: https://www.youtube.com/watch?v=HzAuu8sAhO0
---
As with most video's we share on ReggaeSteem.io, we've left a comment:
"Thank you, we've shared your video to the ReggaeSteem community and would like to invite you to earn on our platform. There's much we can learn from you and this is a great way to inform Jamaicans and the global investment community. #OneLove"
Let's hope she responds, however if not; maybe one of her viewers will. I would suggest more Steemians practice to ask their favorite YouTubers to join our network but there's a thin line between spamming on YouTube and making related comments. I believe we're walking it like a tight rope @reggaesteem (: One of the many reasons the ReggaeSteem YouTube channel subscriber-ship has grown to 50 members in such short time.
Next goal... 100!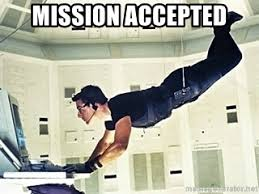 Making the conversion from shilling affiliate/reflinks on various social platforms to shilling ReggaeSteem.com is easy. Rolling out our own marketing materials, merch, press releases and catalyzing a community is the hard part. #MissionAccepted
Hope you enjoyed the video and learned something new about Jamaica's markets,,,, or the ReggaeSteem plug (:
---
---
*Clearly, this is not financial advice ;)


Web| Tribe| Telegram| Twitter| YouTube

---
Posted via ReggaeSteem.io | Reggae Culture Rewarded
---
---