My Top 5 Hive-Engine Tokens: CTPM, WEED, CBM, JAHM, EPC
After my Hive hiatus it took a couple weeks to digest the changes. I find it hard getting back on track, blogging and keeping up with the chain but that's more of a time limited issue than anything. In this post I'm going to list my top 5 Hive-Engine tokens and give a (very brief) description of why I'm still hodling or buying them.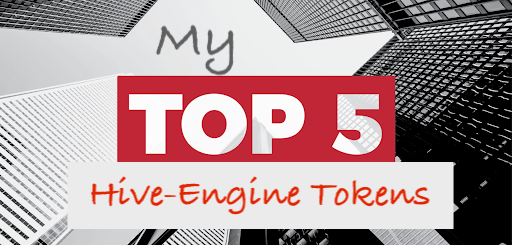 The list is in no particular order and this is definitely NOT financial advice.
$CTPM - CTP Miner
This token mines $CTP tokens. Click-Track-Profit is one of the fastest growing online affiliate communities with over 200k members. They made a seamless transition from Steem to Hive and the CTP token didn't miss a click. I DCA the $CTPM token to earn $CTP daily and imo the returns are great!
$WEED - WeedCash
The go-to token for cannabis enthusiasts on Hive. The WeedCash Network was the first SCOT token with a custom interface and one of the first to go cross-chain (to EOS). Supporting the cannabis community is part of my daily-life (@CANJAMRetreat) so I can't help but to support this Hive project.
$CBM - CryptoBrewMaster
I see a lot of potential in CryptoBrewMaster, the game for beer enthusiasts and it's native token. Aside from general in-game transactions, the $CBM token can also be used to purchase advertising on the platform. The tokenomics and game-theory, coupled with the cap at only 100m tokens (not 9 Trillion) suggests this token may become valuable in the near future as long as the user base continues to grow.
$JAHM - JAHM Token
As a co-founder and former CTO of @ReggaeSteem, JAHM Token holds a special place in my heart. Even though I resigned from my post mainly due external (global) issues like the fall in tourism and internal conflicts, I still hold a considerable amount of the first Jamaican blockchain project to be recognised by the crypto community. Now known as ReggaeJAHM, and part of the OCD incubation program; there are more surprises ahead for JAHM Token holders.
$EPC - Epic Token
EpicDice is one of the older casino platforms on the chain. Ever since the Hive fork they have seen a considerable drop in traffic and usage but development has not stopped. The games are as fun as ever and the contract is one of the safest on Hive. EPC Tokens can only be minted by gameplay and they account for a share of the house profits via a daily dividend. You don't have to gamble to win. I've always been drawn to blockchain casinos during the (northern) winter, and believe EpicDice traffic will pick up again soon with all the COVID-19 curfews and lock-downs.
So, there you have it....
My favorite Hive-Engine tokens. That's 3 solid Hive community coins, 1 game, 1 casino platform and an unlimited amount of bias 🤣
Peace and thanks for reading ✌️
---
Please note: I use bit.ly to track my affiliate link metrics. You can report abuse of bit.ly short-links here and also read about their anti-spam efforts, here.
---
---