Testing A-ads on ReggaeTube & ReggaeSteem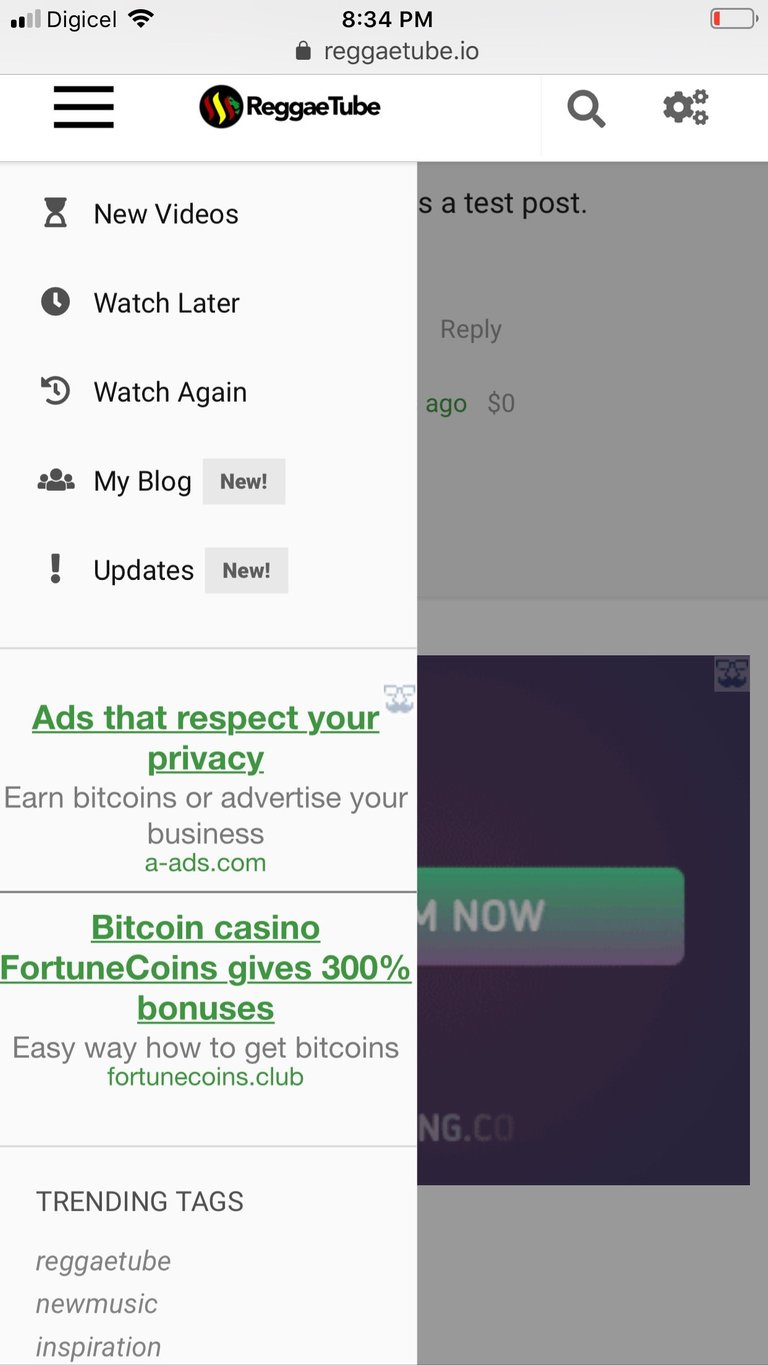 Testing ad placements and services on ReggaeTube for the next couple weeks. Starting with an old fav of mine: A-ads, the 'anonymous' Bitcoin advertising network.
Pros:
Easy, hassle-free setup
Payments in BTC
High earnings per Mille
A-ads provides a unique 'decentralized' revenue sharing model:
We are not a pay-per-click or pay-per-impression network. We just allocate advertisers' money on publishers' ad units in accordance with unique impressions. — A-ads FAQ
Cons:
Not the greatest at ad targeting but once you get some campaigns going it can turn out profitable. However, with the right ad placements and color schemes users are less likely to feel annoyed— we plan to do just that! 😉👍🏽
I wrote a detailed post about their ad server over a year ago, may dig it up and link in comments. If you're interested in giving them a try, please use the @reggaesteem reflink:
http://a-ads.com?partner=1247599
Or, If you have any questions, I'll answer as best I can in the comments, plus you can find me in the ReggaeSteem Discord
PS: ReggaeTube.io is looking real real irie right now 😉, pls check it out!
Enjoy your weekend,
We #JAHM'in!
---
Posted via ReggaeSteem | Reggae Culture Rewarded
---
---