Testing HivePay on HiveWhat.com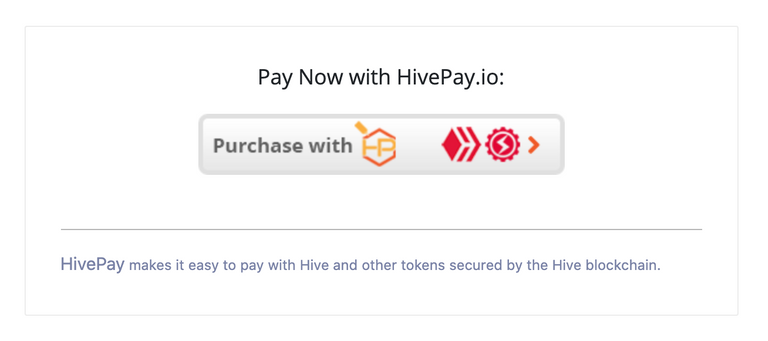 What's up everyone 👋
I've been tinkering around with the HivePay Payment Form Builder for the past hour or so and managed to get it installed on HiveWhat.com.
When featuring a listing, the order pending page now (proudly) displays a Purchase with HivePay Button at the bottom. Conveniently, the visitor is also returned to this page if they cancel the order on HivePay.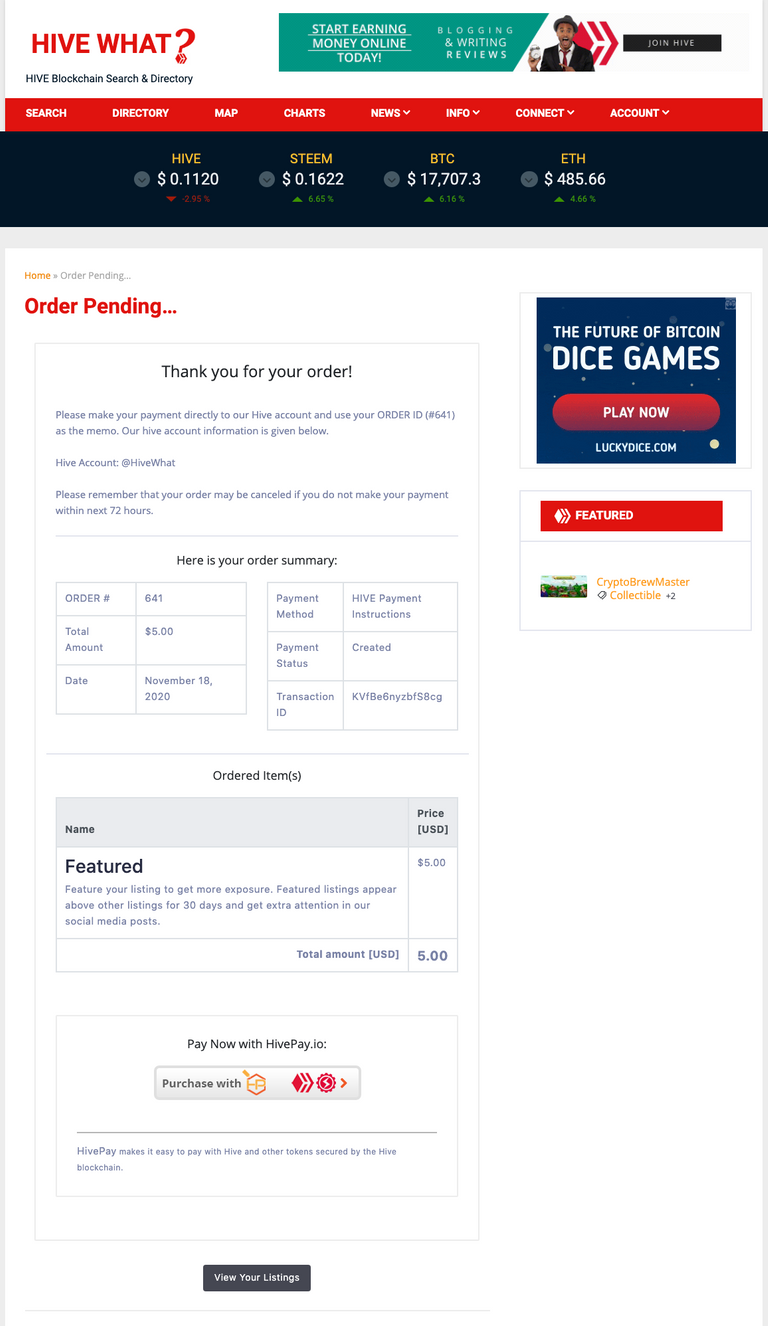 Everything seems to work including passing on the Order ID#, listing info and USD to crypto conversions: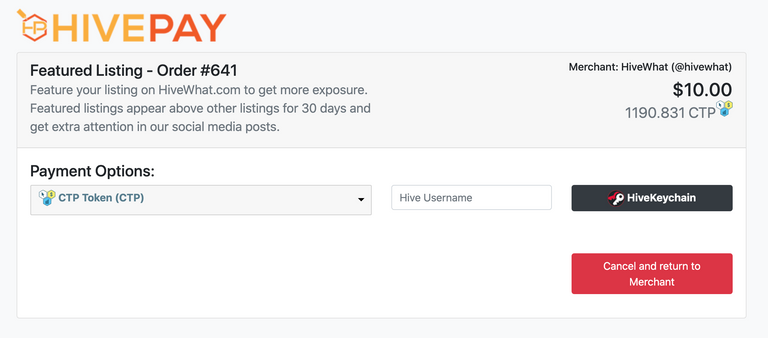 I'm going to continue to tweak the form and my website to work along with it but I can say, this takes no more than 5 minutes to install after the first time. Installing a HivePay button is far easier than CoinPayments or BitPay, and very reminiscent of the original PayPal buttons from the early 2000's.
I mentioned it in a tweet, when I read the release news and I'm seconding it now; HivePay is a game-changer!
TBH 😒 featuring your Hive Blockchain Directory listings and making payments quickly and easily with HivePay.io, is just a very small grain of sand compared to the mountain of potential this project has for the Hive community and the crypto-space 🤓.
In the near future, I'm going to install HivePay buttons on CanJamRetreat.com and begin accepting Hive to book rooms. This should also simplify discounts and provide a new (rewarding) way to onboard travel bloggers.
More to come.
Cheers and thanks for reading! 🙏
---
---