How can you start from the bottom and build your way up using Listnerds ?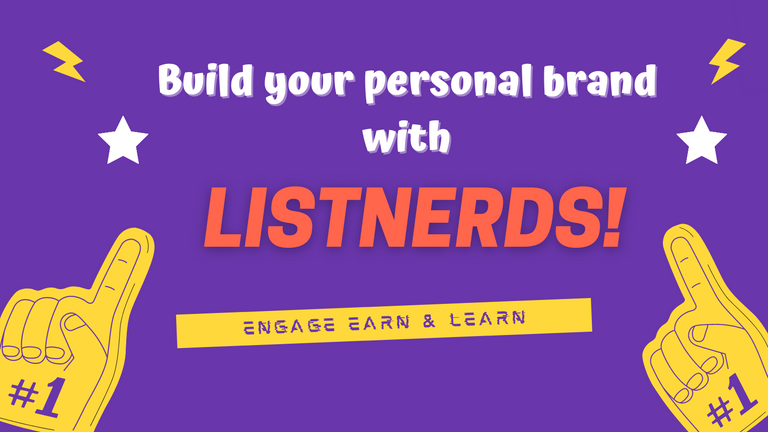 Starting from scratch on Hive is not easy.
In fact, you can find a lot of excuses for not starting this journey.
The learning curve is high (If you don't have a technical background).
You have no audience so it can be difficult to get engagement on your posts.
You have no Hive Power, so you don't get curation rewards at the beginning.
You may not have money to invest in a blockchain you don't really understand.
If you have never blogged before it can be scary to expose your thoughts to the world.
English may not be your first language so maybe you lack confidence in your writing skills.
Let's be honest, it's a grind (especially at the beginning)!
In this blog post, I want to show you that all the excuses stated above are now irrelevant because of…LISTNERDS
You can literally start from nothing here and build your way up.
Listnerds is the accelerator Hive needed to successfully onboard more people.
New users can start building their personal brand by blogging more efficiently than before.
Let's focus on the 3 things people usually struggle with when they start on Hive: Engagement, Money, Knowledge

Engagement
People who have been here for years can tell you how it used to be very difficult for a beginner to get noticed on Hive because there are a lot of posts getting published every day.

Do you see this? It's the engagement I got on my first post on Hive! Just talking about a game I love.
I promoted the post on Listnerd and a lot of people commented on my post.
Usually, when you start it's hard to get any engagement because people don't know you yet and they don't follow you.
Now let me show you the second post that I wrote…

This is the power of ListNerds ! Crazy right?
There's no secret, no hack.
All I did was read every single email in my inbox and comment on people's posts when it was promoted on Listnerds.
After a while, they start to notice you and show you love back when you post something.
Are you able to read an email and post comments on someone else's post ?? Yes.
Everybody can do it, even you! No excuses.
Engage with people and they engage with you back, it's as simple as that.
Since I've been here, I have met a lot of amazing people.
It's really a beautiful community full of very kind people so even if you're not confident about your writing style, show up as much as you can. People will welcome you and appreciate your efforts.

Money
When I get into a project, I like to grow things organically.
I may put some money at some point to speed things up but I try to not put money before I don't fully understand what I get into.
I also tend to get more pleasure when I put in work instead of money to grow things.
That's what I did with ListNerds, I started with the FREE plan.
It took me a few days to get 2000 mail tokens (you get 5 of them after reading an email).
Then I shoot my first mail, this is my results :

21 listnerds tokens...it's 42 Hive for 1 mail!
You can add to that :
Author's rewards I got on the post.
CTP I got from upvoting people mails and stacking
Listnerds tokens I will get every day now through staking.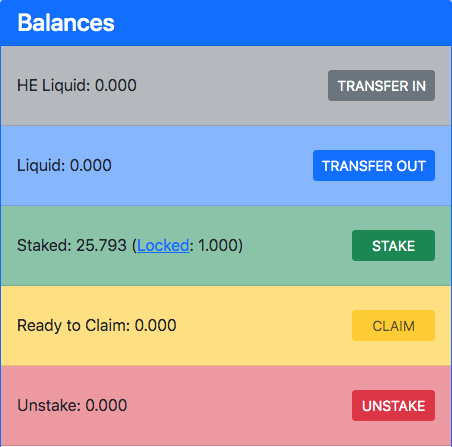 Do you think that's a lot for just one post and one mail? Wait! There's more!
Now you get CTP and Listnerds token randomly airdrop to you just for reading email!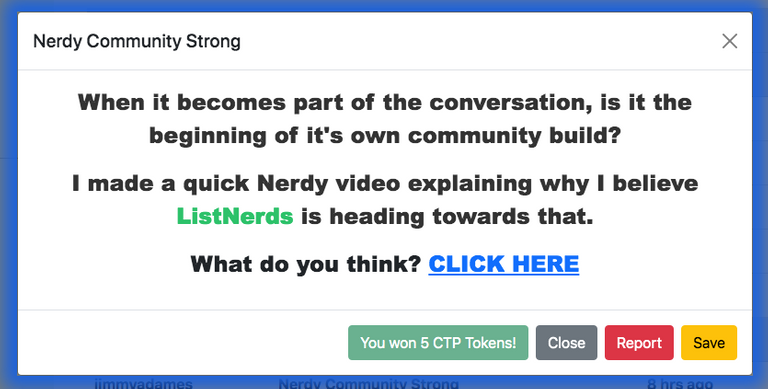 Can you see where it can get you if you repeat this process a few times per week? Or even better every day?
If you want to do this more often, you'll need to upgrade your plan…but remember you've just earned some money so you can invest now. You don't have an excuse anymore.
That's what I did by upgrading my plan to premium and I'm targeting Enterprise for next month.

Knowledge
The amount of useful information you can find on Hive is unmatched!
The good thing is that people usually make an effort to post information in a digestible way, even for non-technical people like me.
If you don't understand all the basic stuff, don't worry people got your back :
Learn everything related to Hive and marketing thanks to the CTP community
Learn the basics of Listnerds thanks to @thisismylife
Learn everything related to crypto and finance thanks to the Leo finance community
A lot of members promote their work directly in your inbox every day on ListNerds.
Are you able to read a post? Again, you have no excuses.
The team behind Listnerds is working very hard to make it really easy for us to start and thrive on Hive.
I'll try to make them proud by supporting Listnerds and showing up on Hive as much as I can. I hope you'll do the same.
If you're new to Hive, I hope my experience will make you realize Listnerds can help you a lot to start your journey.
Try Listnerds now --> here
Images are taken from Listnerds.com and made by canva.com
Play2earn now on Splinterlands
Earn crypto just by sending & reading emails
Earn crypto every time you go online
---
---