Fotos motivacionales para nuestro jefe. / Motivational photos for our boss.
---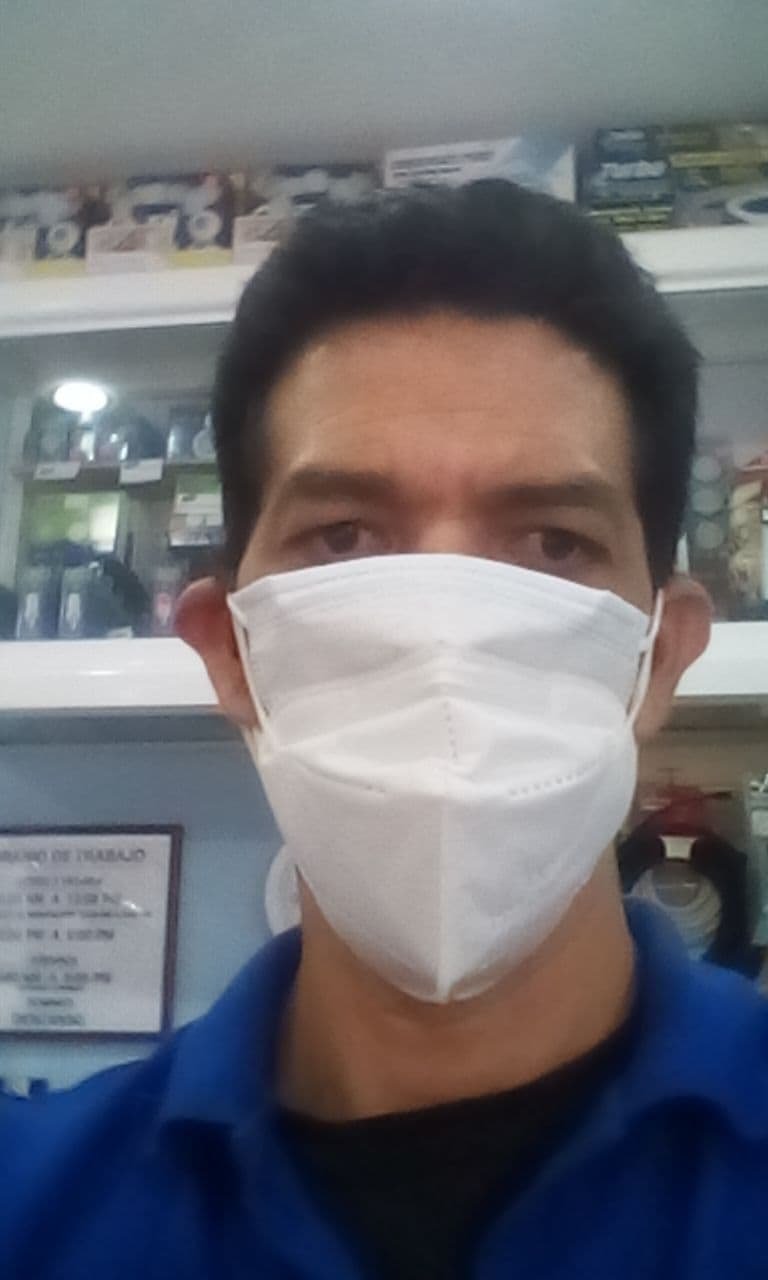 ---
Bienvenidos
Hola buen día a todos, espero se encuentren bien, como comente en mi post anterior.El dueño de la tienda donde trabajo, esta en una clinica luchando y recuperandoce del covid 19.Por tal motivo todos los empleados de la tienda decidimos hacer un compartir, con la finalidad de realizar fotos y un video motivacional a nuestro jefe. En estos momentos tan difíciles por lo que estamos pasando toda la humanidad es de vital importancia, proyectar la unión, solidaridad, comprensión y lo mas revelante el amor. Estos ingredientes son de vital importancia en la recuperación de cualquier enfermo, ya que se le inyecta una carga de optimismo, buena vibra, energía. En este día 2 horas antes del cierre compartimos comida, bebida , procedimos a la sección de fotos y grabación del video motivacional para el dueño de la tienda.
Welcome

Hello good morning everyone, I hope you are well, as I said in my previous post.the owner of the store where I work, is in a clinic fighting and recovering from covid 19.For this reason all employees of the store decided to make a sharing, in order to make photos and a motivational video to our boss. In these difficult times that we are going through all humanity is of vital importance, projecting the union, solidarity, understanding and the most revealing love. These ingredients are of vital importance in the recovery of any patient, as it injects a load of optimism, good vibes, energy. On this day 2 hours before closing we shared food, drinks, proceeded to the photo section and recording of the motivational video for the owner of the store.
---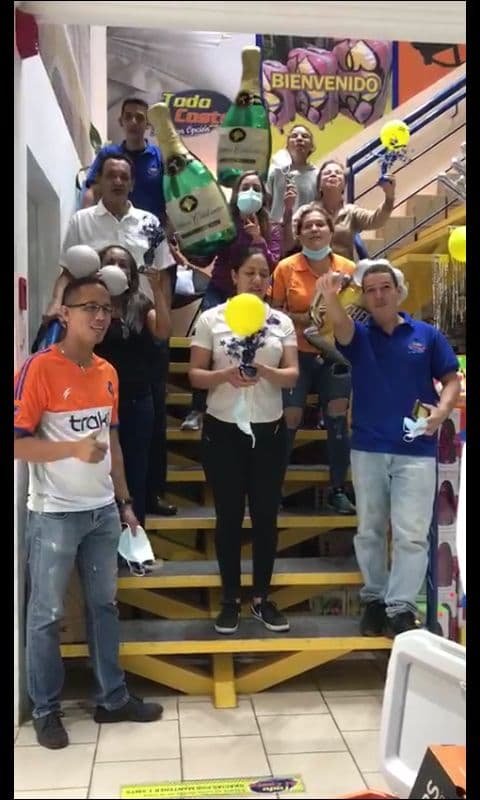 ---
Con el desorden y el bochinche que teníamos grabando el video, se cayó jarrón. Fue Divertido porque no habíamos ensayado las palabras que teníamos que decir y nos equivocamos como cinco veces, lo cual quedo grabado como tras las cámaras, hasta que al fin salio bien el video. Como anécdota de ese día tuvimos el caso de un señor de la tercera edad que dentro de la tienda se quito la mascarilla, estornudaba intencionalmente en sus manos, tocaba con las manos los productos de la tienda, entonces se le llamo la atención, posteriormente se realizo limpieza con alcohol y gel antibacterial a los productos que toco el señor.
With the mess and the mess that we had recording the video, the vase fell. It was fun because we had not rehearsed the words we had to say and we made about five mistakes, which was recorded as behind the scenes, until the video finally came out right. As an anecdote of that day we had the case of an elderly man who inside the store took off his mask, sneezed intentionally in his hands, touched with his hands the products of the store, then we called his attention, then we cleaned with alcohol and antibacterial gel to the products that the man touched.
---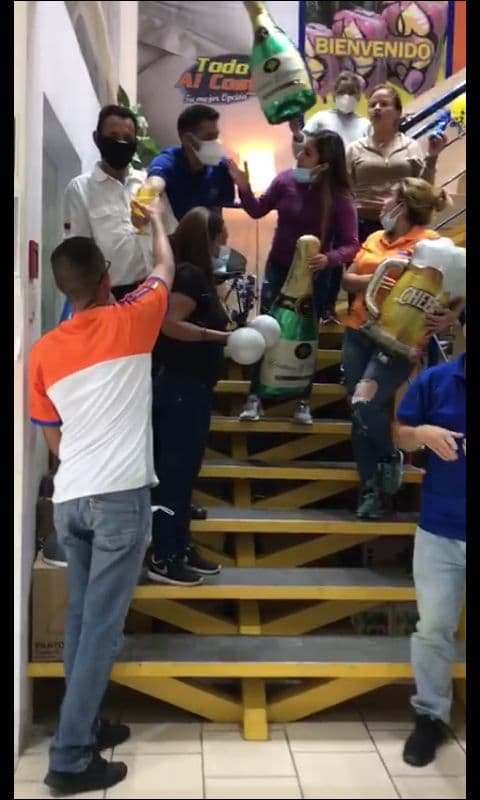 ---
Fue un día de muchas emociones, cada vez me convenzo más que las acciones espontaneas a veces suelen salir mejor que con tanta planificación. Lo digo porque se nos ocurrio ese mismo dia y dos horas antes del cierre, realizar esas fotos y el video motivacional.
It was a day of many emotions, I am more and more convinced that spontaneous actions sometimes turn out better than with so much planning. I say this because it occurred to us that same day and two hours before the closing, to take those photos and the motivational video.
---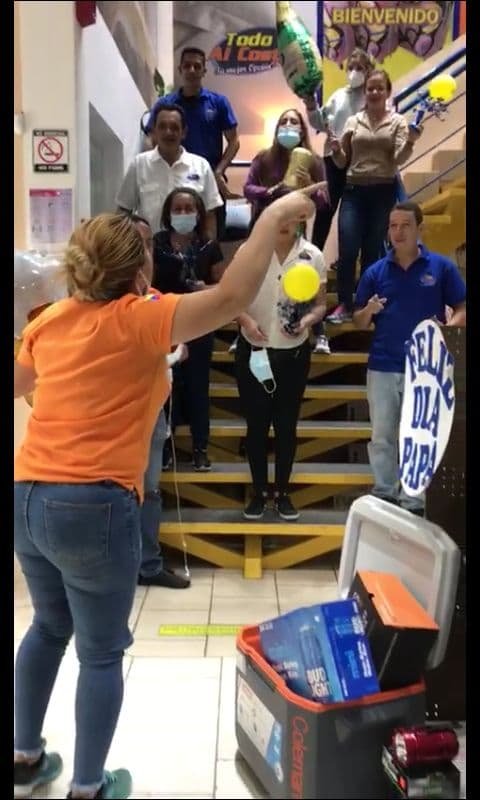 ---
Esperando sea de su agrado mi experiencia de ese día plasmada en está publicación. Muchas gracias por la atención prestada a esta narración. Hasta pronto.
I hope you enjoy my experience of that day, which is reflected in this publication. Thank you very much for your attention to this narration. See you soon.
---
---