Tres fotografías y su historia////Three photographs and their history
---
Bienvenidos // Welcome to

Ante todo les envío un saludo cordial y un abrazo mis queridos compañeros de hive ,espero se encuentren bien y disfruten de mi narración.
First of all I send you a cordial greeting and a hug, my dear fellow hive members, I hope you are well and enjoy my narration.
---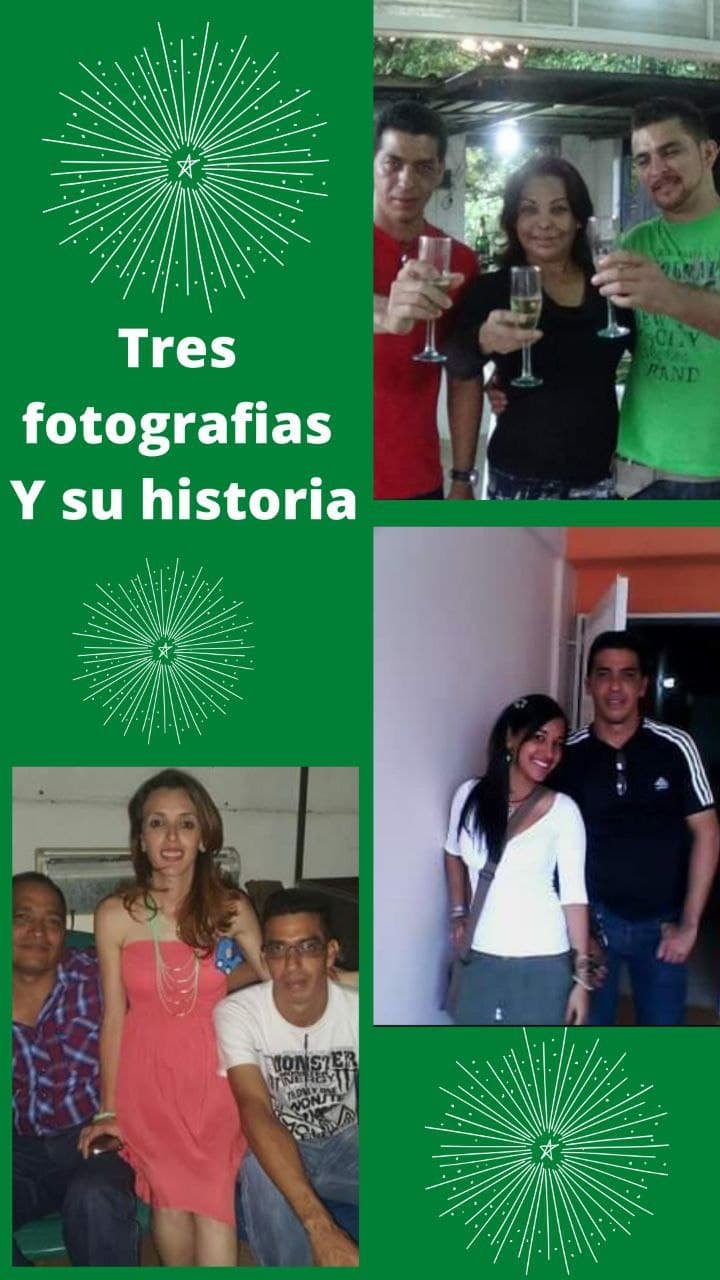 ---
Despedida de mi sobrina. / Farewell to my niece.
---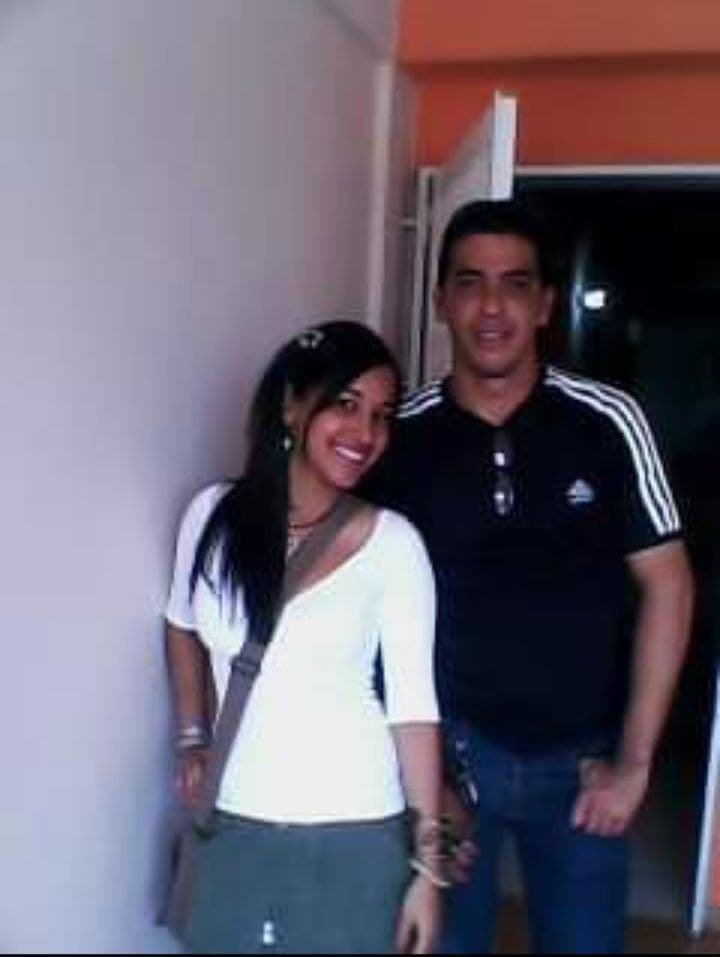 ---
Recuerdo esta foto con mucha nostalgia despidiendo a mi sobrina un día antes de irse fuera de mi país venezuela para emprender y buscar futuro en otras fronteras( país, Chile). Lamentablemente esto esta pasando en la mayorías de las familias, fuga de cerebros , profesionales debido a los bajos sueldos y la inflación, huyendo prácticamente.Ese día nos reunimos compartimos comida, bebidas conversamos sobre su futuro y expectativas. No es fácil para nadie dejar su familia, amistades, vivencias e irse, arriesgarce y empezar de cero, en otras tierras para dejar de ser nativo y convertirce en extranjero.
I remember this photo with much nostalgia saying goodbye to my niece a day before leaving my country Venezuela to undertake and seek a future in other borders (country, Chile). Unfortunately this is happening in most families, brain drain, professionals due to low salaries and inflation, practically fleeing, that day we met, shared food, drinks, talked about their future and expectations. It is not easy for anyone to leave their family, friends, experiences and leave, to risk and start from scratch, in other lands to stop being a native and become a foreigner.
---
En club campestre. / In country club.
---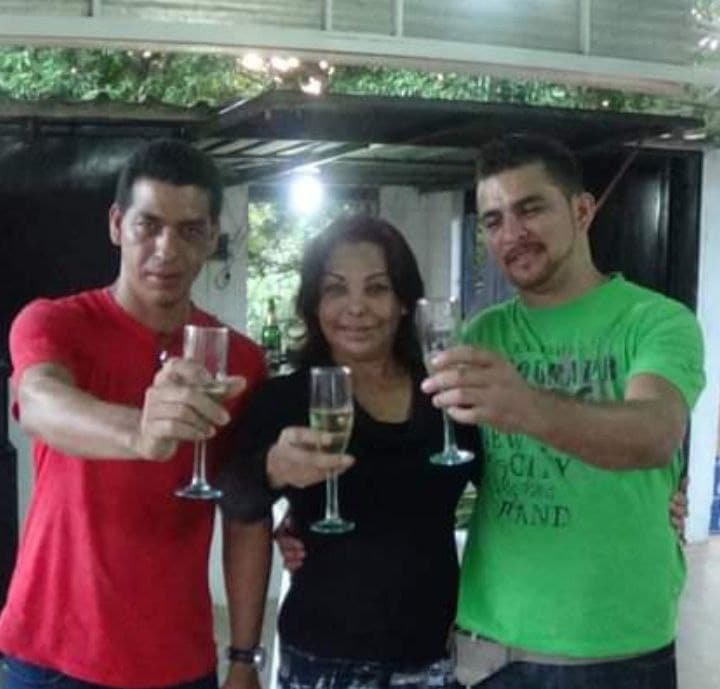 ---
Esta foto fué en el campo de mi hermano Alberto. Este lugar lo acondicionamos con mucho esfuerzo , invirtiendo una considerable suma de dinero, ejecutando mantenimiento general (limpieza, reparaciones eléctricas,pintura, recuperación de áreas verdes. Para convertirlo en un club campestre. Esta foto es el día de su apertura al público en general, lamentablemente tres años después debido a la inseguridad y a la situación país decidimos cerrar ese espacio y posteriormente se procedió a su venta.
This photo was taken in my brother Alberto's field. We conditioned this place with a lot of effort, investing a considerable amount of money, executing general maintenance (cleaning, electrical repairs, painting, recovery of green areas). To turn it into a country club. This photo is the day of its opening to the general public, unfortunately three years later due to insecurity and the country situation we decided to close that space and then proceeded to sell it.
---
Una fiesta para el bebé. / Baby shower.
---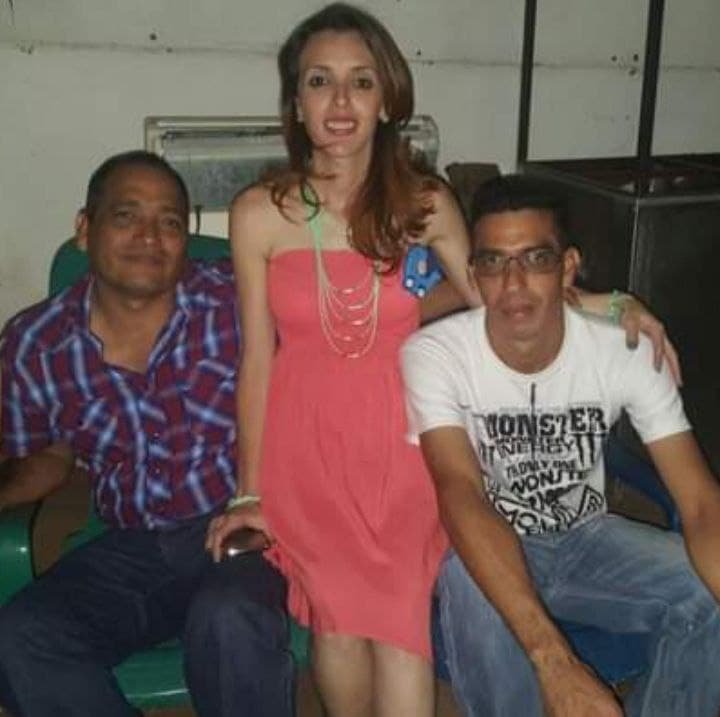 ---
Aquí en el Baby shower de mi sobrina Carolina el cual fue un día de celebracíón familiar en grande ya que ella tenia dificultades para salir embarazada y gracias a Dios y un tratamiento médico logró su objetivo. La embarazada realizo muchos juegos con los invitados; estos juegos alusivos a la maternidad y cuidados de un bebé recién nacido; nos divertimos y reímos con dichos juegos. Después se abrierón los regalos de los invitados; ese bebé aun por nacer recibió muchos obsequios. En la actualidad se encuentra en el país Argentina con su hijo Derek. Bueno amigos hasta aquí esta narración, gracias por leerme. Hasta pronto.
Here at my niece Carolina's baby shower which was a day of big family celebration since she had difficulties to get pregnant and thanks to God and a medical treatment she achieved her goal. The pregnant woman played many games with the guests; these games alluded to maternity and care of a newborn baby; we had fun and laughed with these games. Then the gifts from the guests were opened; the unborn baby received many gifts. At present he is in Argentina with his son Derek. Well friends, this is the end of this story, thank you for reading it. See you soon.
---
---