Rising Star TV Weekly Recap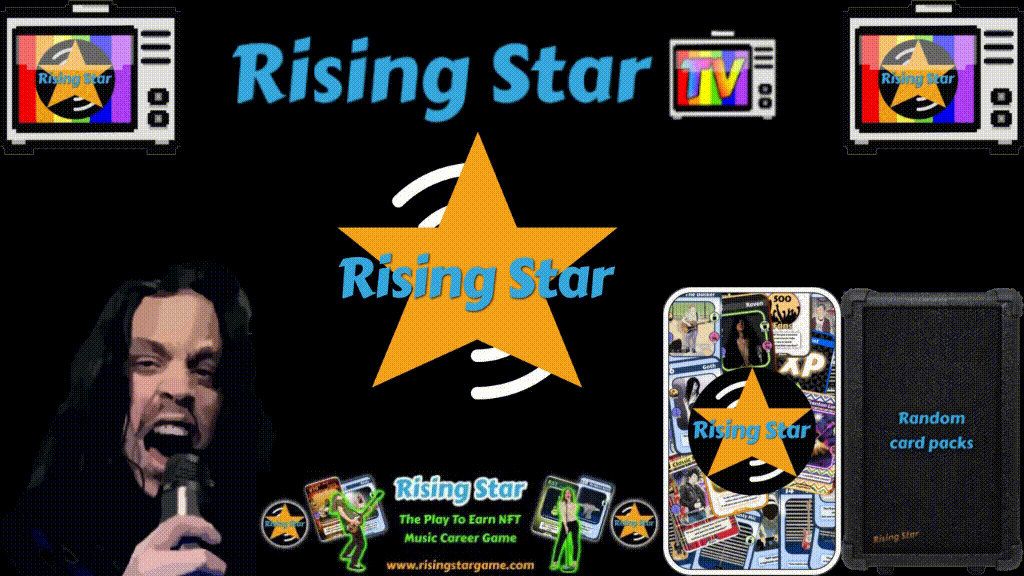 What's up my fellow Buskerians hope you are all good today we just finished up another episode of Rising Star TV. It has been my pleasure doing these weekly shows through the @atomcollector twitch channel.
We have a great time over there vibing out to the wonderful indie artists on rising star and doing some wicked fun marbles races for rising star prizes. The show has grown each and every week and we are seeing more and more people show up to have a good time.
This week we gave out some amazing prizes including a super rare VINYL BACKED NFT RECORD donated by TAHrecords.
---
Missed the show here is a replay of the show
https://www.twitch.tv/videos/1270535458
We discussed a few things in the game like an efficient use of energy and also should you be doing the music promoter at an early stage?
The lucky winners of today's marbles races were as follows:
Congrats to all the winners and thank you for joining in on the fun hope to see you all next week same time same place.


Song Requests
This week we added a few more song requests a few I made before the show so we could show off more of the artists. Remeber if your reading this post and are an artist on Rising Star please request a song in the comment section below and we will play it on stream next week to bring some more attention to you all.
The wonderfully talented LANG/V stopped in and requested this one of his new remixes;

---
The next one was from @ugochill and one of his old tunes gentle idea of life a really chill and cool vibe from this guitar guru


What Is Rising Star?
Rising star is a play2earn music game where you start out as a simple busker earning a few starbits here and there but growing into a massive rockstar in the city of Busekeria. You will eventually level up to where you can start forming a band and going on tours. You can use stabits to buy packs in-game as well as in-game assets and also run music promoter missions earning you starpro which is another currency in the game.



Join the Rising Star Discord Today Here
Join The Atom Collector Discord Today Here
Join the 1UP Cartel Today Discord
Follow me over on Twitch

Check me out on YouTube

Thumbnail made using Canva
---
---