Splinterlands Weekly Brawl Report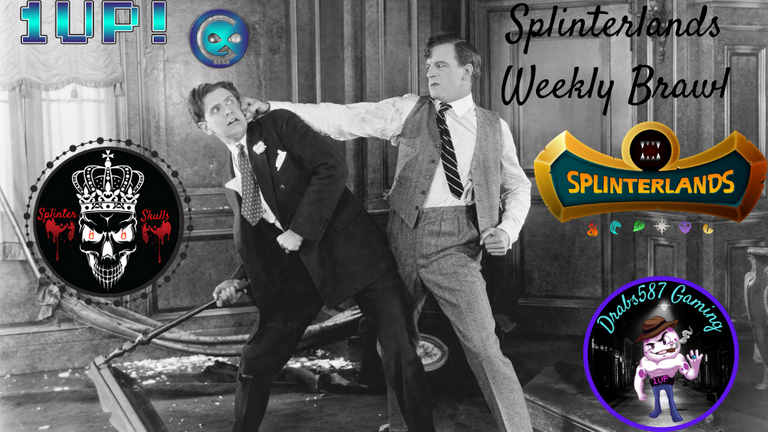 Hello, Splinterlandians this is my weekly brawl report an analysis of how I did and a breakdown of some of the battles. We had another good outcome coming in 2nd place for the third brawl straight.
We have been consistently placing in the top #3 since the inception of the guild and now staying in the top #2 over the past month.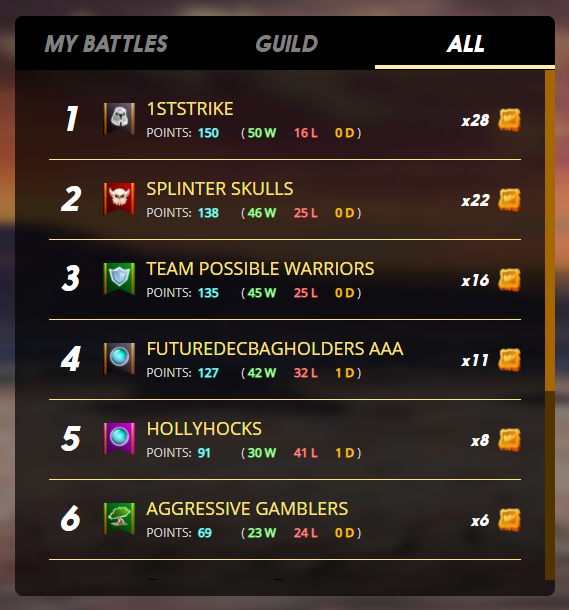 We finished in 2nd securing 46 W with 25 losses narrowly beating 3rd with just one victory separating us. I did not do the best this brawl going 2-2 which is ok but not really slaying it this time around.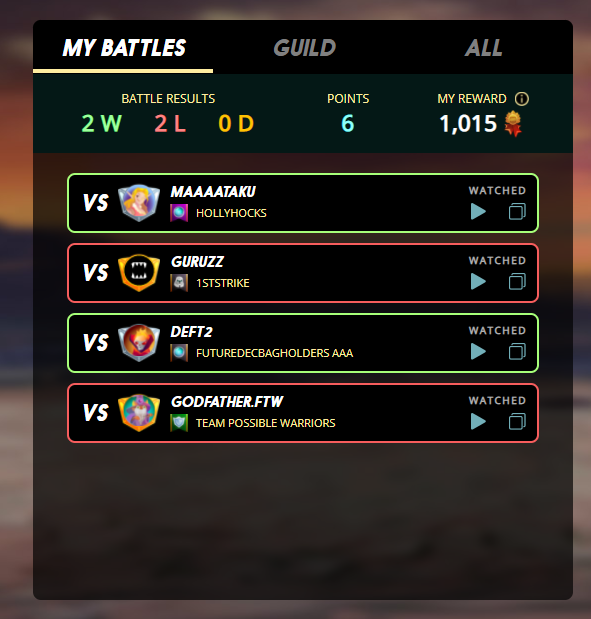 ---
Battles
Battle 1 vs Maaaataku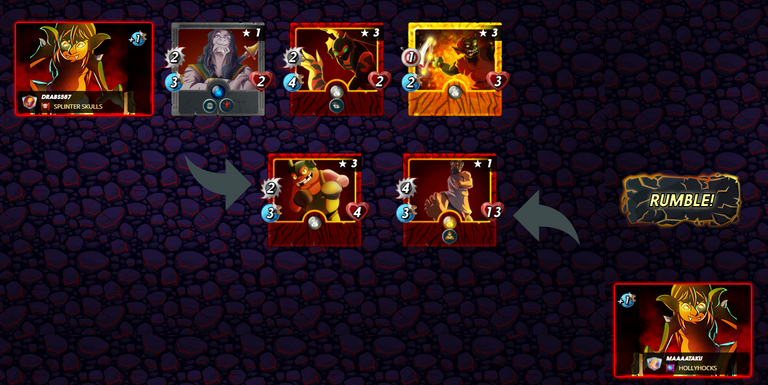 In the first battle, It was my army of Davids vs Goliath Magnor. This was a crazy battle as I normally would have lost this but due to a clutch miss by the clumsy giant he missed my serpentine with a 1-speed difference and that proved to be the clutch factor in this fight.
---
Battle 2 vs guruzz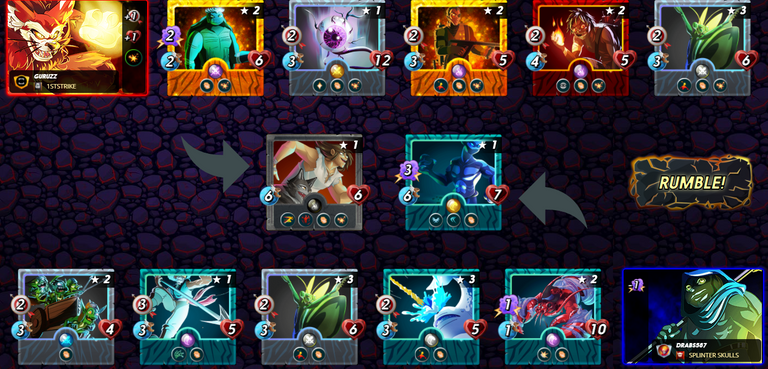 This is one of the battles I got destroyed in. With facing Yodin the blast stacked up into a heap of damage and took me out fairly quickly. The combo of sneak and snipe really did it's job and blew up my backline.
---
Battle 3 vs deft2
Battle Link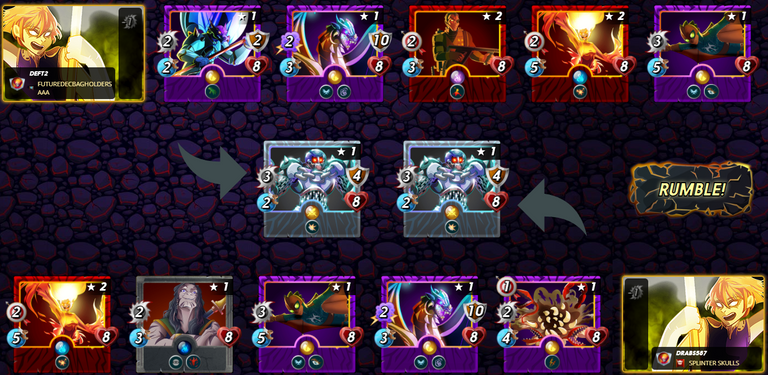 This was a great battle with very similar lineups we both ran Camilla and a lot of the same monsters. My gladius unit made a bit of a difference here with the sneak and bloodlust gaining stats as he took out some of the backline monsters. We also had good rng on this one not missing many attacks.
---
Battle 4 vs godfather.ftw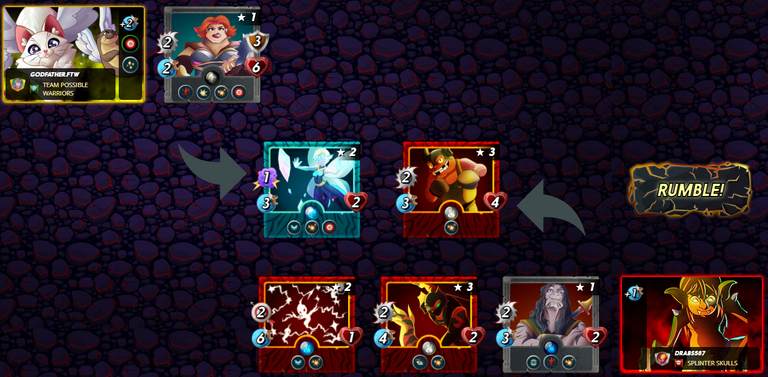 This was my last battle and another one where I got crushed I went for speed here and so did he with kitty. Getting the + 2 and paired with his gladius unit Alva the crusher she did exactly that. The gladius cards make a big difference and kitty paired with Alva was a really good combo.

Overview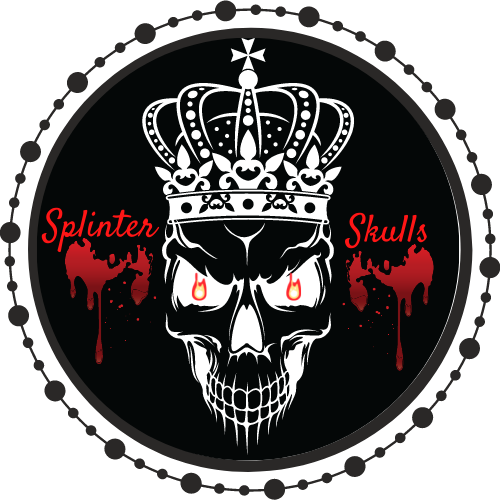 Another good showing from the Splinter Skulls nabbing the 2nd spot and collecting 1K merits. I love participating in these every week and seeing how well our guild does. We are very competitive in these brawls and work together to put forth our best effort.
We are also recruiting so if you are looking for a guild to be a part of hit me up in discord Drabs#6979 that is my handle. My DMs are open and we are looking for serious members that will contribute and want to be part of something special. We have great benefits like top 3 rewards each season and also rewards for going undefeated in the brawls. Also, other crazy giveaways within the guild as we just gave away one of each of the 3 new airdrop cards.


Join the 1UP Cartel Today Discord
Follow me over on Twitch

Check me out on YouTube

Thumbnail made using Canva
---
---