Weekly Battle Challenge: Feral Spirit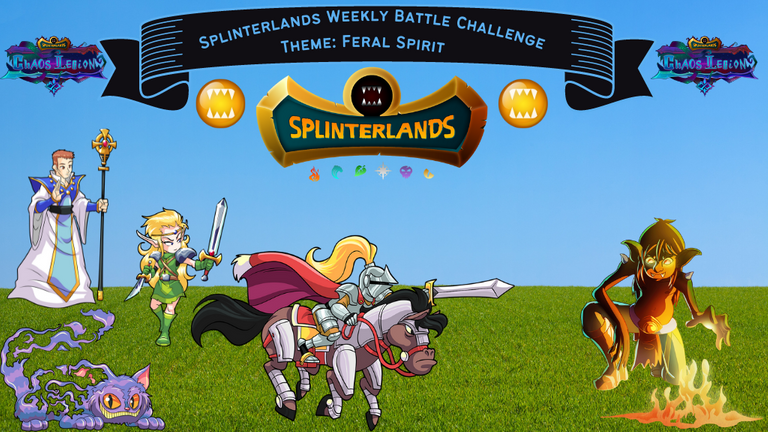 Hello, Splinterlandians here is my submission for the weekly battle challenge theme feral spirit.
---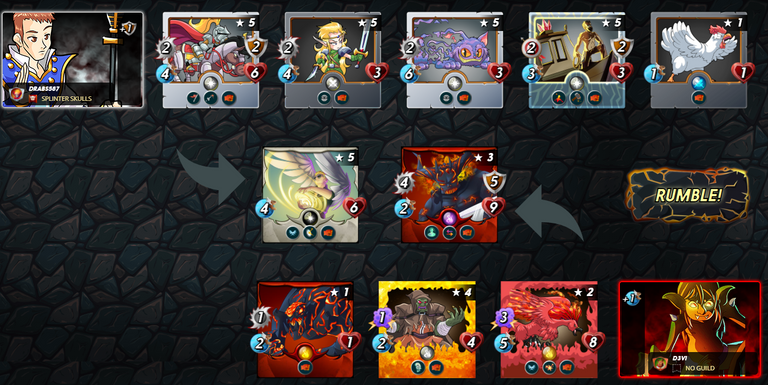 Life Vs Fire in this battle and it was a good one. He went for big boys in the forgotten one and elemental phoenix. Thankfully I had pelacor conjurer up front and he helped reflect some damage back at them killing the goblin shaman in the process.
It was the trample and knockout rule set so neither of us really played for that specifically but still had some good lineups. The forgotten one is one of my new fav cards so when I see him I was a bit worried especially at level 3 when he gets that retaliate ability.
---
Postioning
Spot 1 Off Tank Reflect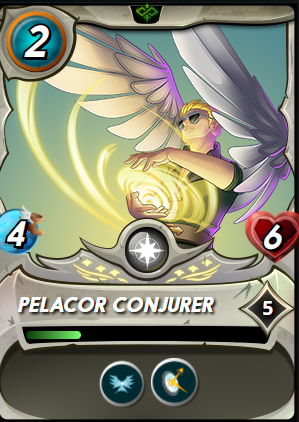 I ran conjurer in my first spot with the reflect and flying he can dodge attacks but also shoot back some magic damage to attackers. That is exactly what he did in this battle reflecting damage back to both phoenix and shaman taking out the shaman which was a clutch play.
This guy is really good for low mana and if you suspect magic he can a lot especially paired with the new chaos legion epic Dax Paragon who I did not run in this battle.
---
Spot 2 Backup Tank Utility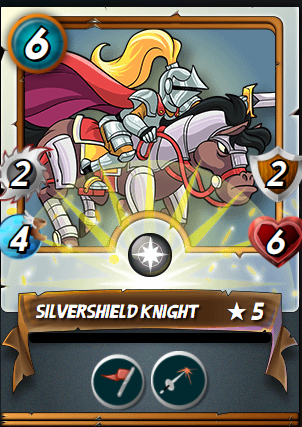 In spot 2 I put this guy you all know him he is the nasty inspire 6 cost that is used repeatedly in the life comps. As you can see in this battle he inspired both Feral Spirit and Elven Cutthroat to up their damage.
I love this card and its overall utility he is pretty quick too so he can usually attack first and pierce armour as well a very good card overall and adds a lot to life melee.
---
Spot 3 Damage Speed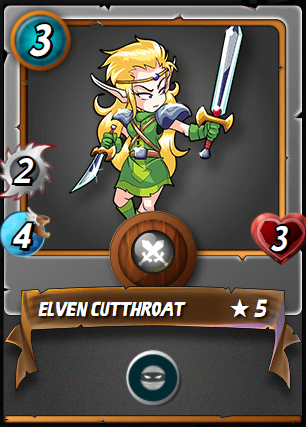 Ahh yes, Elven Cutthroat the 3 cost natural with sneak that is super fast and annoying to deal with. I spam her and the Feral Spirit in my life comps there are such a good duo jumping to the backline and taking out attackers.
---
Spot 4 Feral Spirit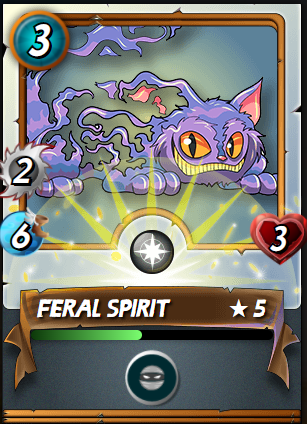 The theme of the week and man oh man this card what a nuisance, first of look at that speed pair him with an ooze or a switfness monster and this feral feline will get off to a hot start. I usually throw him in the back of the lineup as he has a good chance to dodge as well with that super high speed.
His damage paired with the SS Knight goes up to 3 and he is bound to be hitting first, I love this card and as I stated he and Elven both fit p[perfectly together for high-speed high damage and sneak a match made in heaven.
---
Spot 5 Armor Repair Ranged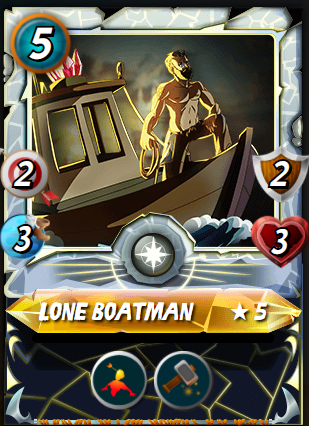 Lone boatman in the 5th spot for some ranged snipe and also that armour repair. This guy is clutch as well not as good at lower levels but once he hits level 5 and gets that repair he comes in really handy in a lot of matches.
---
Spot 6 Chicken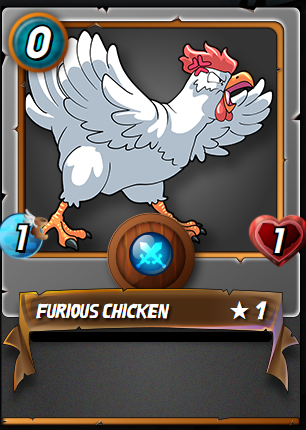 In the very back we have our homeboy alpha chicken just to absorb that sneak hit if they ran a sneak monster. In this battle, there was no sneak monster on his side so the chicken got to sit and watch and mainly be there for moral support.
---
Analysis
This battle was actually pretty easy even though I thought I may lose it at first, the speed and damage added up to take out his backline before they could take us out. The Reflect from Conjurer was clutch and then the feral spirit and eleven inspired from SS knight blew up the phoenix and made quick work of the forgotten one to make him forgettable again LOL.
Hope you enjoyed my submission and breakdown of why I like feral sprirt and this lineup as a whole. Until next time have a good one and see you on the battlefield.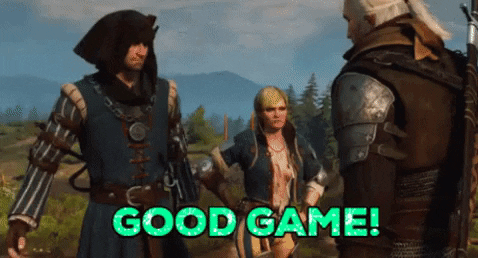 Source

Follow me over on Twitch

Check me out on YouTube

Thumbnail made using Canva
---
---