August 10th 2021 - FUDless Senate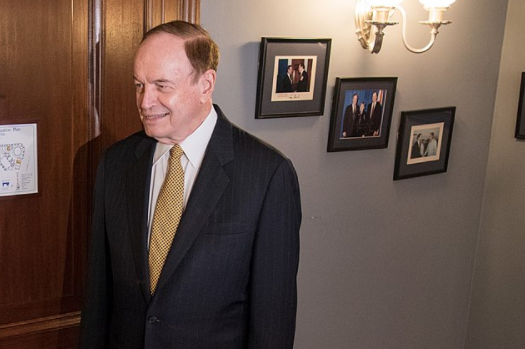 If you happened to follow Crypto Twitter in previous few hours, you would be likely to believe that certain 87-year old gentleman from Alabama managed to single-handedly kneecap the whole US cryptoindustry. This is due to saga of US Senate infrastructure bill not appearing to have a happy ending for crypto-enthusiasts in USA and the rest of the world. The bill, as it stands now, is likely to give new tools for US Treasury to regulate and tax cryptocurrencies in the way that could make their practical use beyond the reach of anyone but the wealthiest and politically most influential banks.
Intense pressure by crypto enthusiasts on social media and serious lobbying efforts in the Senate itself failed to make any impact, despite some encouraging signs and valiant efforts by crypto-friendly senators like Loomis, Wyden and Toomey. Even the last-ditch attempt at compromise, that would make new crypto regulations less damaging, failed.
Interestingly enough, price of Bitcoin and price of other cryptocurrencies doesn't seem to care about those developments. Most likely explanation is that the market and crypto enthusiasts already knew the outcome in advance and had this development priced in. Another, more important reason, might be in the recent mini-bear market which had chased newbies and paper hands away, leaving nobody to panic sell any more.
In any case, the bill won't take effect until January 2023, and in crypto world, this is eternity.
Blog in Croatian https://draxblog.com
Blog in English https://draxreview.wordpress.com/
Original Hive blog (Film & TV) https://hive.blog/@drax
Minds profile https://www.minds.com/drax_rp_nc
Uptrennd profile https://www.uptrennd.com/user/MTYzNA
Hiveonboard: https://hiveonboard.com?ref=drax
Rising Star game: https://www.risingstargame.com?referrer=drax
1Inch: https://1inch.exchange/#/r/0x83823d8CCB74F828148258BB4457642124b1328e
BTC donations: 1EWxiMiP6iiG9rger3NuUSd6HByaxQWafG
ETH donations: 0xB305F144323b99e6f8b1d66f5D7DE78B498C32A7
Posted Using LeoFinance Beta
---
---