MY TALE AS A MEDICAL STUDENT (Episode 1)
MY FIRST DAY IN THE OBSTETRICS AND GYNECOLOGY DEPARTMENT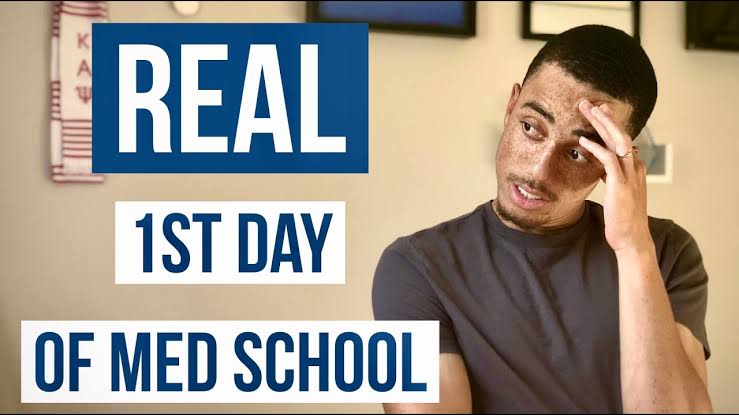 OH what a day!!! I mean I've been eager to resume normal classes after being away from school activities for almost a year due to the lockdown caused by COVID-19. What delight it was for me when I heard school was resuming in a months time at the start of the new year. I was beginning to forget what it was like being a student.
Fast forward to my first day in the department of Obstetrics and Gynecology.
Am pretty sure your well aware am a medical student🤔. If your not am sorry.
OKAY QUICK INTRODUCTION...
Hi I'm Ibemorah Chubby. Am currently a 500 level medical Student at the University of Port-Harcourt, Rivers State, Nigeria.
Since we are now acquainted let's continue....
I got up really early by 5pm to prepare for my First day with the department of Obtestrics and Gynecology. This was a very unusual time for me to get up as I'm always up an hour later (6am). But today I had to be up earlier not because I was eager or anxious to be in class but because I had to since the tales concerning this department from my predecessors was really scary. They painted them as Monsters of Jurassic park out to get you the moment you flop. First period was slated for 7:30am but by 7am I was seated in the class and waiting for the retinue of doctors and consultants accompanying the professors to come address us as first timers in the department. Surprisingly my colleagues felt the same fear and we were all seated by 7am.
Our fear actually turned out to Favour us as a class. We left a good first impression in our teachers minds seeing we were all seated and composed, neatly dressed with ties, and nose mask.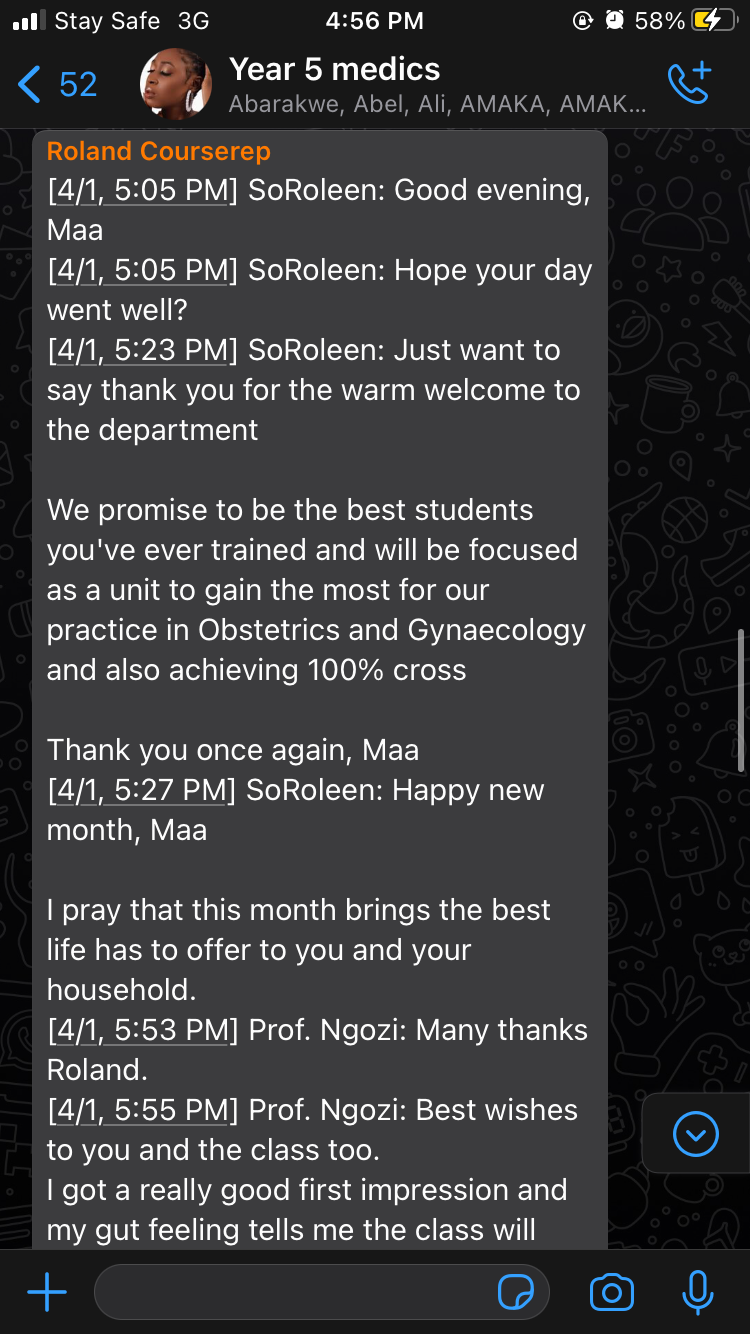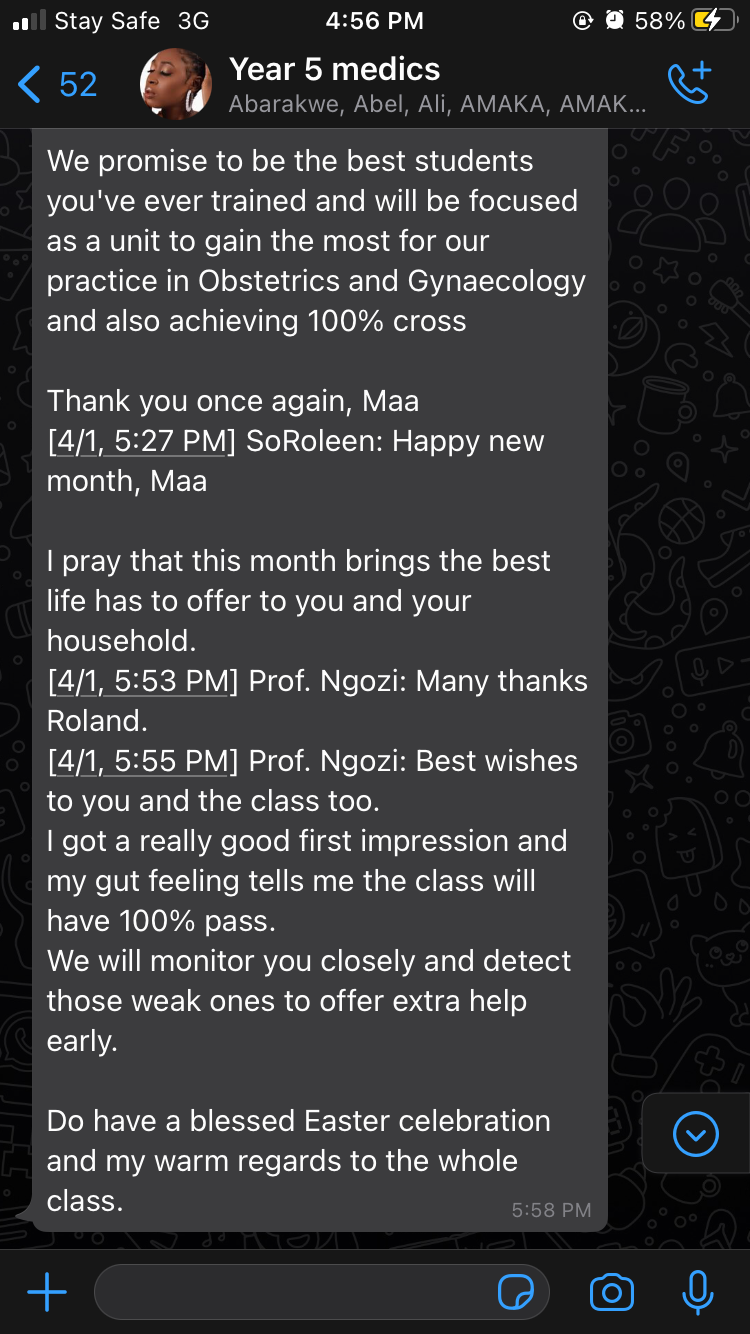 The welcome address lasted till 9am and then our didactic lectures began by 10am😩. We had back-to-back lectures over the course of 3hrs (each lasting a period of 1hr). The last class was longer eating into our break time. Our 1hr break time was shortened to 15mins.
Oh the way I sprinted out of the class just to get to the Cateen, 10 minutes-walk away from my class to get food and sprinted back you'll think I was running from an armed bandit. Luckily I made it forth and back in 15 phew! 😅. You'll be surprised at my action but my predecessors and the coordinators of this department made it clear that there was zero tolerance for lateness as well as absence to lectures. Next up we had another 5-hourly lectures back-to-back. I came out of this class so exhausted. I really did not want to go over that again the next day but what can I do?
It's what I signed up for and I have to keep up with this pattern for the next 2months. I really pray I survive.😅
So there you have it, My first day at the department of Obstetrics and Gynecology
---
---