A Day of Adventure Keeps The Doctor Away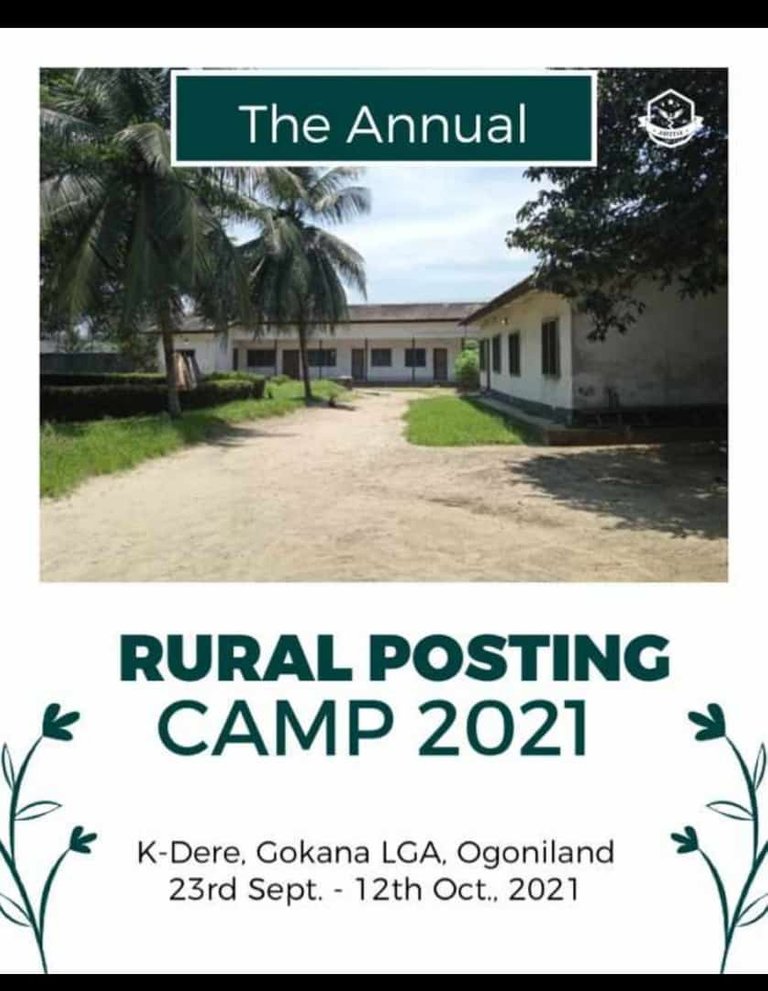 A rural posting is required as part of a doctor's training in Nigeria. The goal is to give back to the community in the state where you are taught, as well as for the soon-to-be doctor to gain experience working in a low-resource setting in case he or she finds himself in one in the future.
Our rural posting was in the calm, peaceful, and picturesque community of K-Dere in Rivers State Nigeria's Gokana local government.
As we tour the K-Dere neighborhood, sit back and enjoy the rest of the story with images.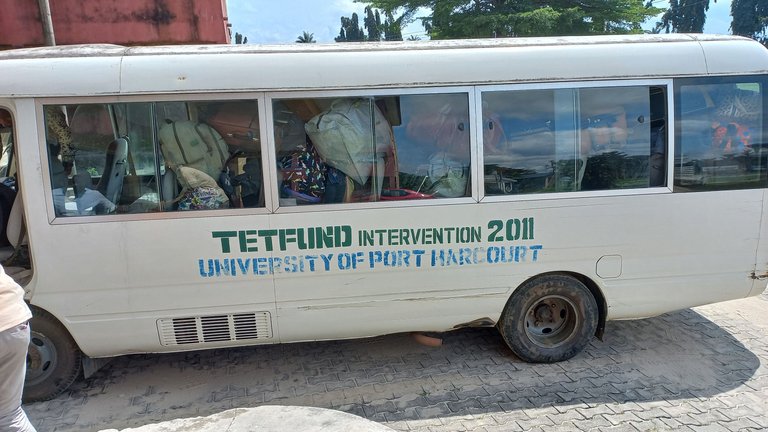 The two coaster buses are packed to the brim with our belongings, including a washing machine, microwave, refrigerator, bread toaster, and generator in case of a power outage. The journey began at 8 a.m., and it took 2:45 minutes to travel from Port Harcourt to K-dere.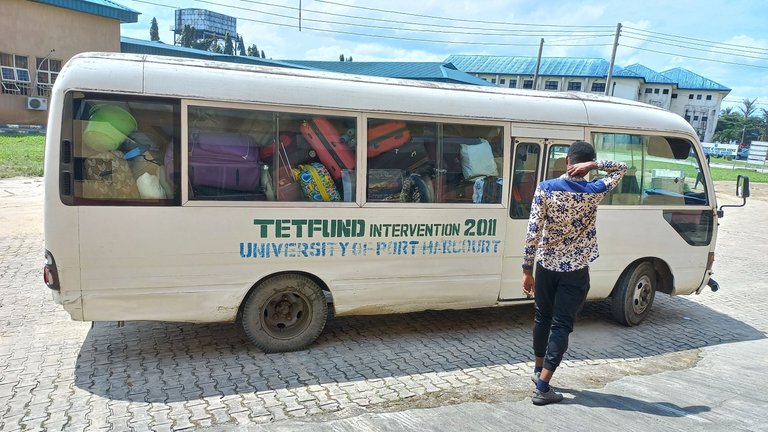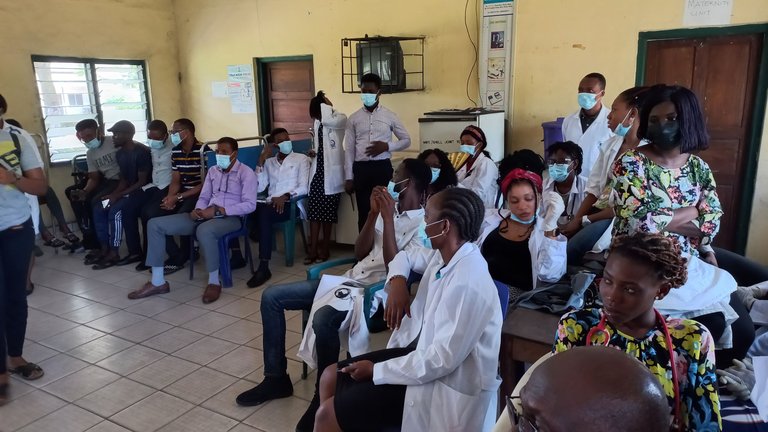 We sit down at the primary health centre, anticipating a warm greeting from the community elders and local government leaders.

The elders welcomed us warmly and expressed their delight that we are here to look after them.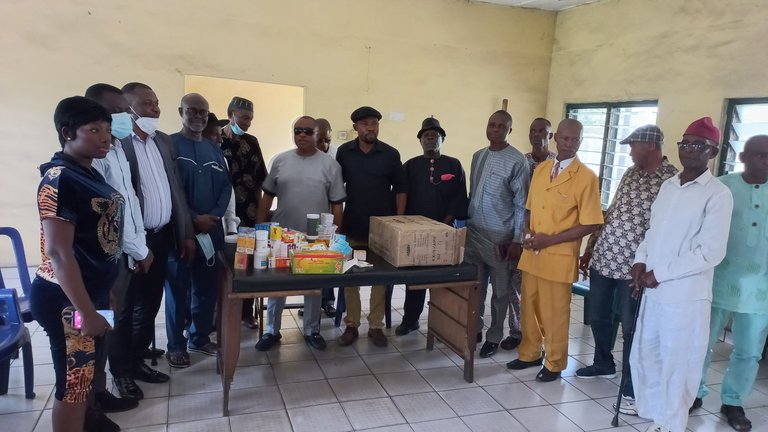 The local government representative offered us cartons of drugs to supplement the ones we brought, so we can treat and distribute to those in need in the community.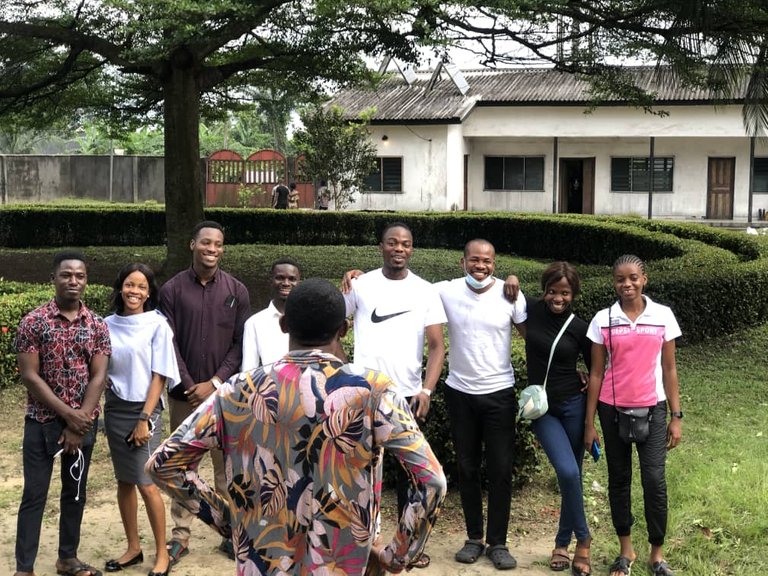 Beautiful smiles on our faces as we prepare to move into the neighborhood, make friends, and inform them that we have arrived.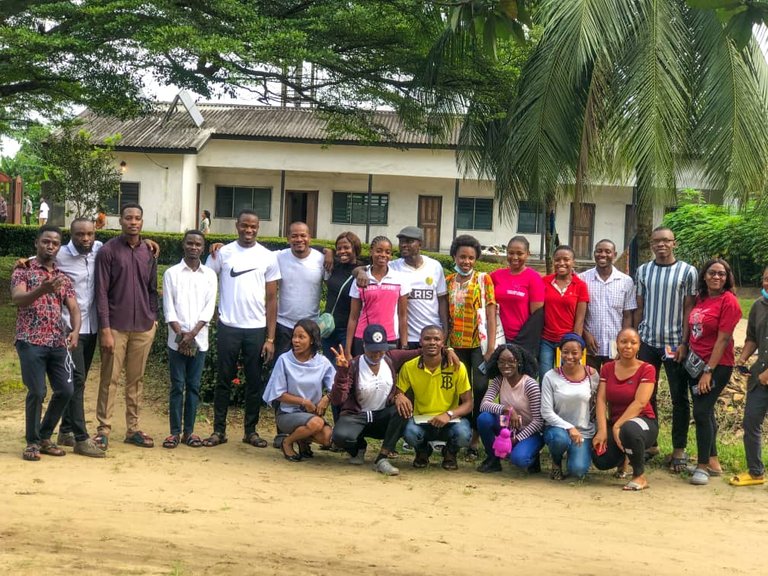 Meet my friend and research partner, Dickson, he loves taking pictures with my phone.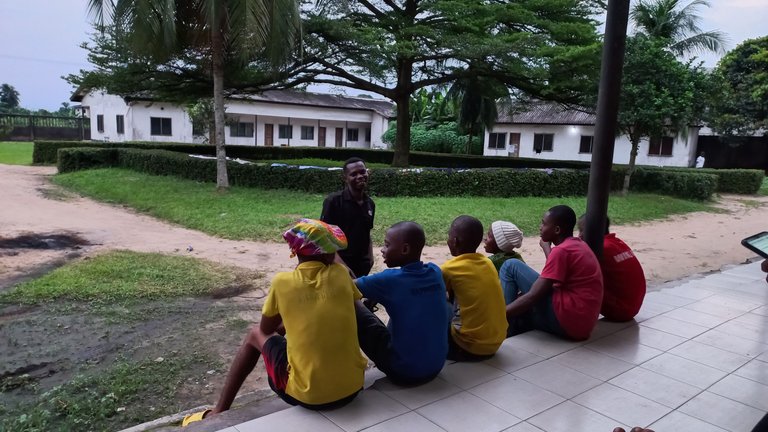 Later that day friends we made while touring the community came around to play and gist with us.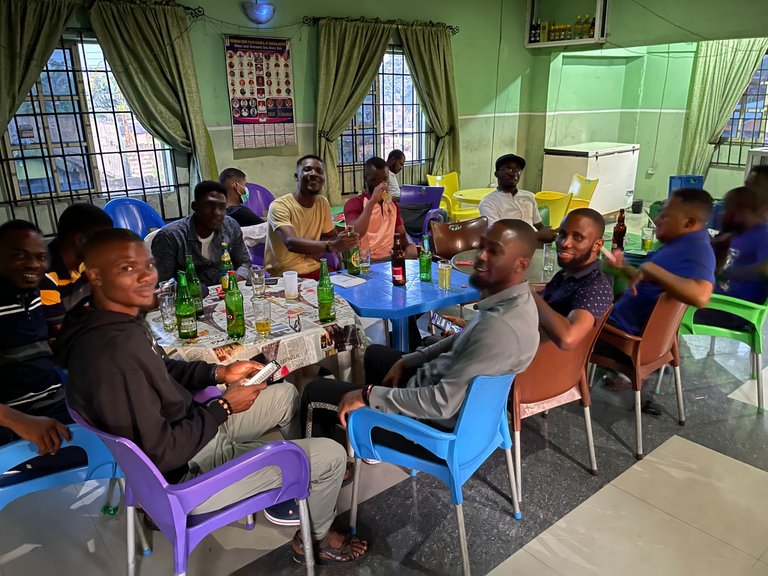 Boys will always be boys, we set out to gist and find a nice place to enjoy some cold beer.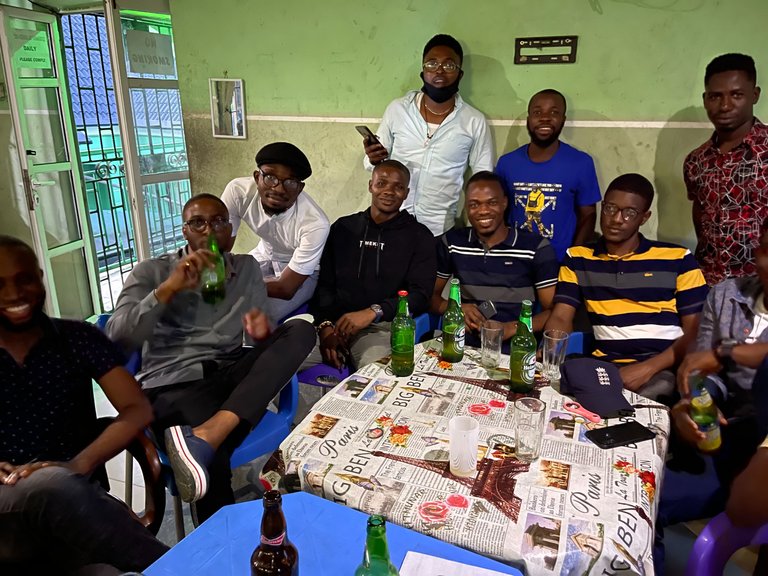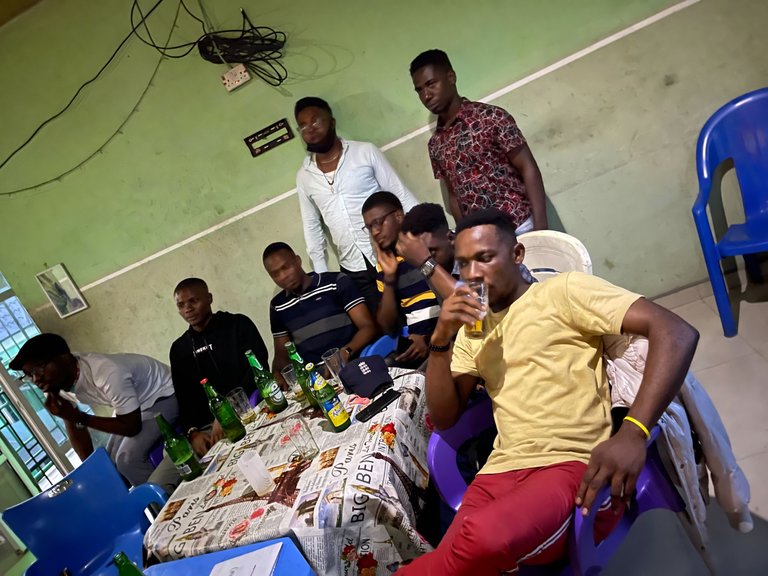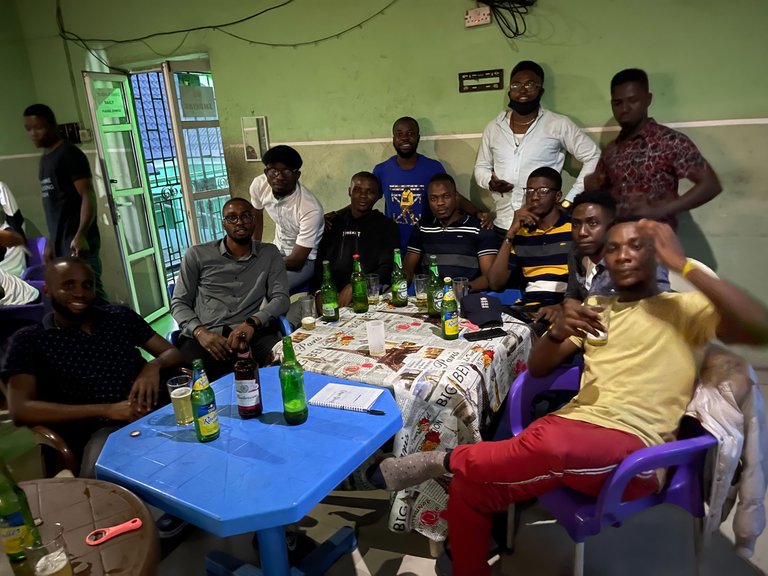 Part of my lovely experience in the community is eating their local delicacy, this is the best part for me, egusi and local soup. Please whenever you visit Nigeria, don't forget to eat out egusi soup🥰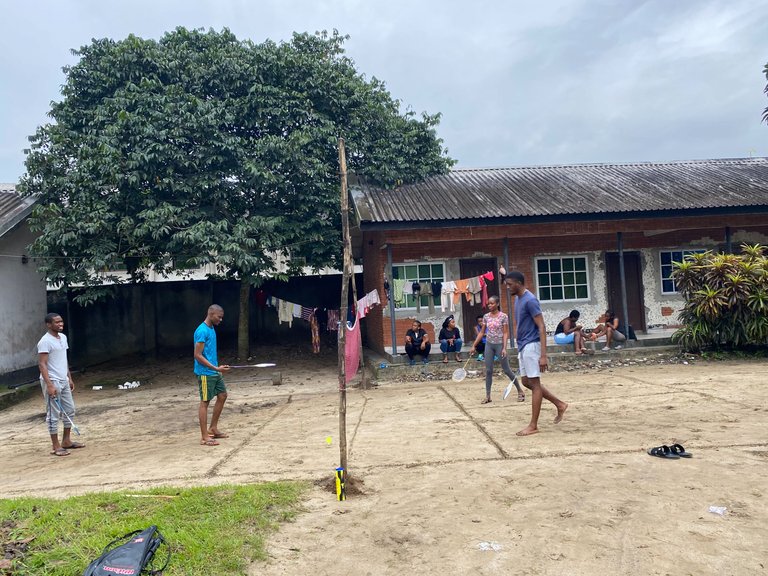 Some of us are badminton lovers, we have to improvise and map out our semi-standard badminton court, it's part of how we pass time. Others play ludo, scrabble, chess, monopoly, volleyball, football, and checkers.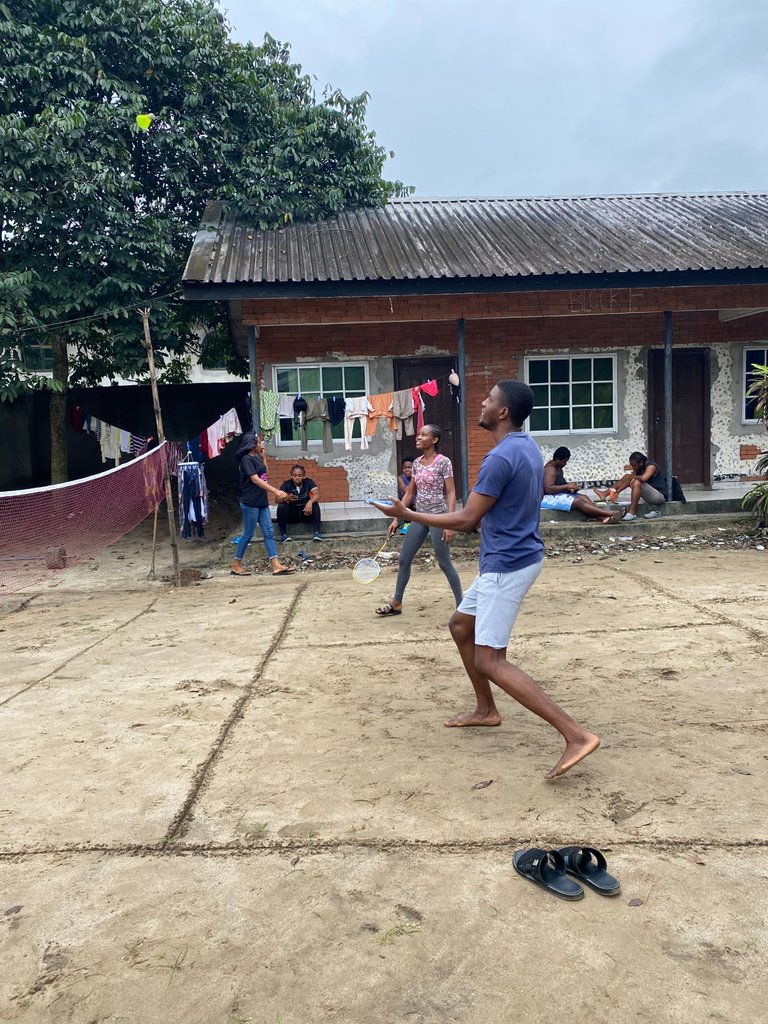 Meet Tuto, and Sonia, they love to team up against me, the sad truth is I always win the two alone.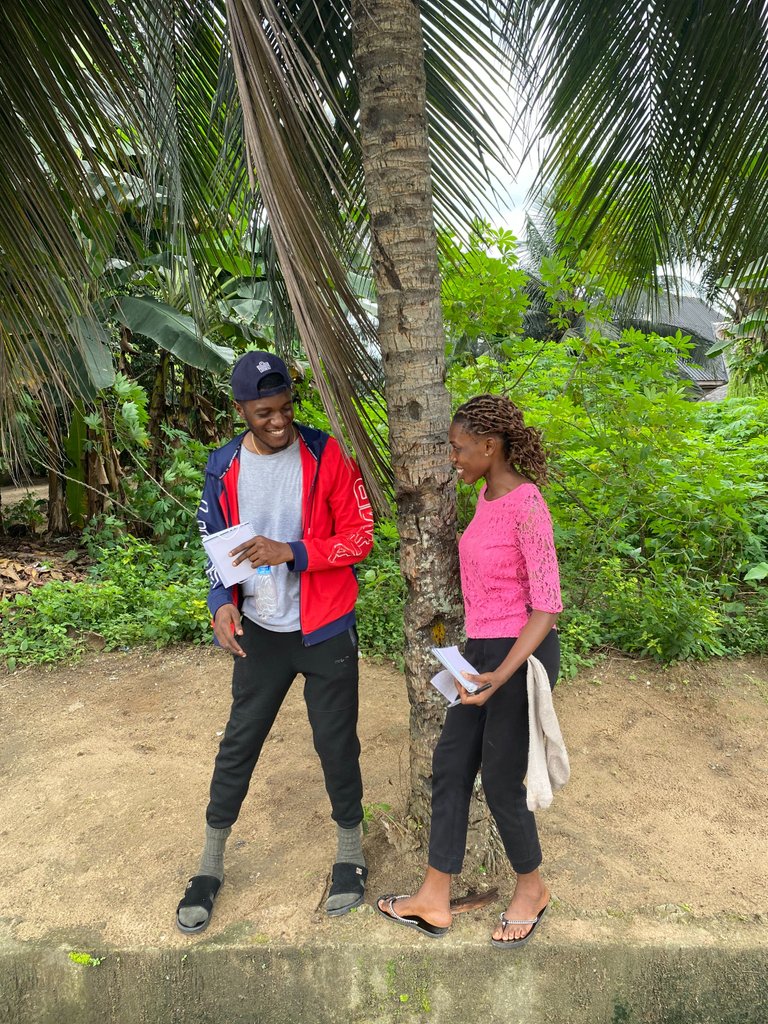 These two are having a good time, I have to capture the moment😉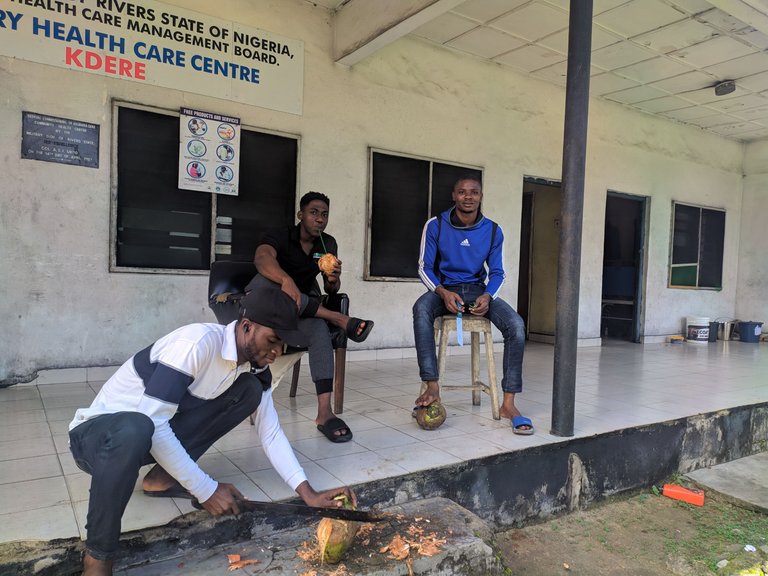 It was a cool Sunday morning, we wondered what to do, one of us suggested we look around and that's how we ended up eating and drinking coconut water😋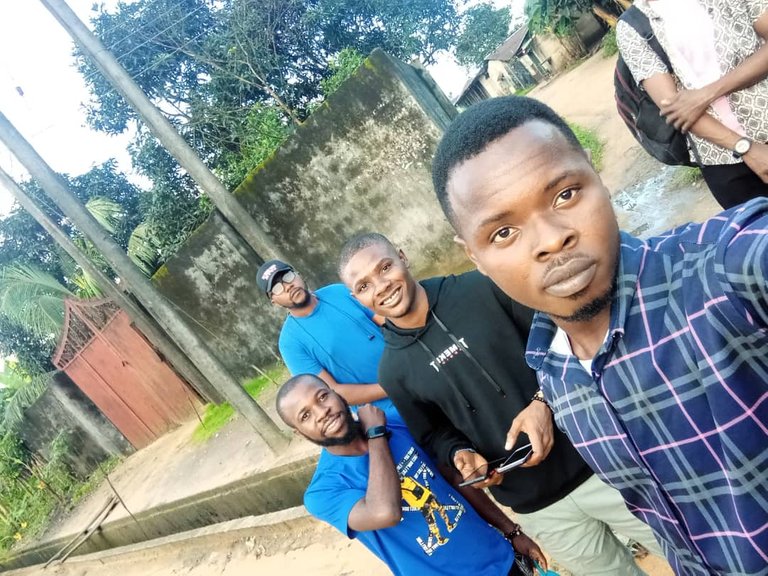 Its another day we set out to look out for the members of the community to encourage them to come to the clinic to receive medical care, for me I am looking out for new delicacies and local food to buy.

Meet my colleagues, Kennedy the big guy, Richard the not too tall but a great guy,Zite the shy guy and myself my nice and happy guy on hoody.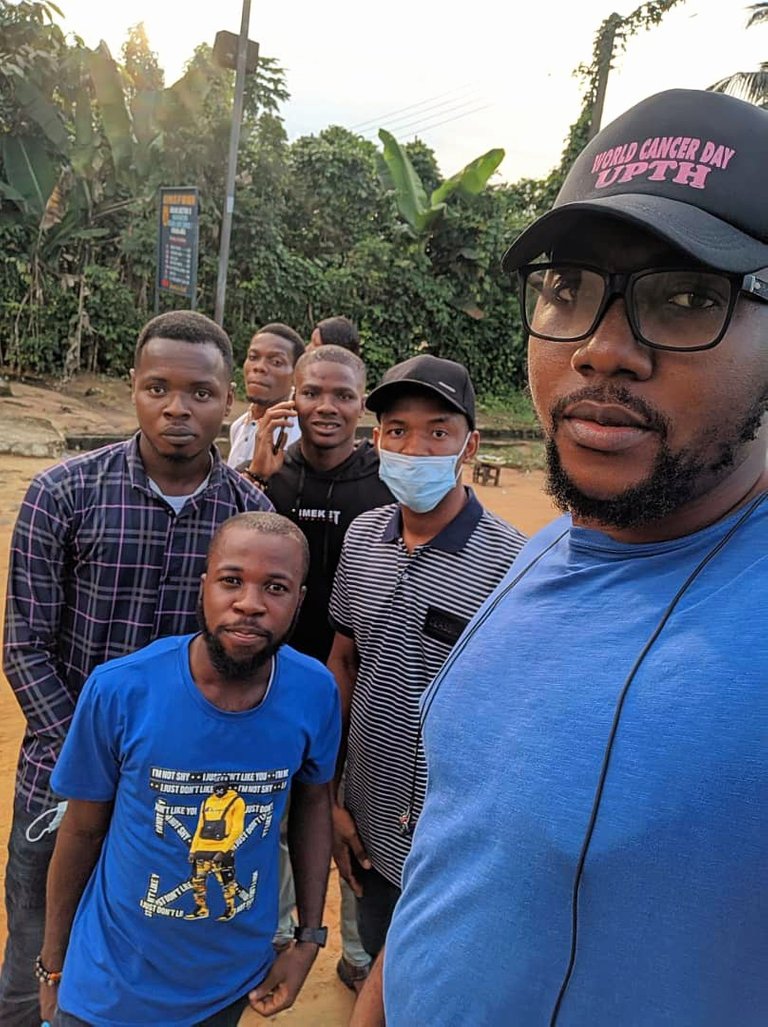 I am always on call, I hope one day the President of my country will call me😜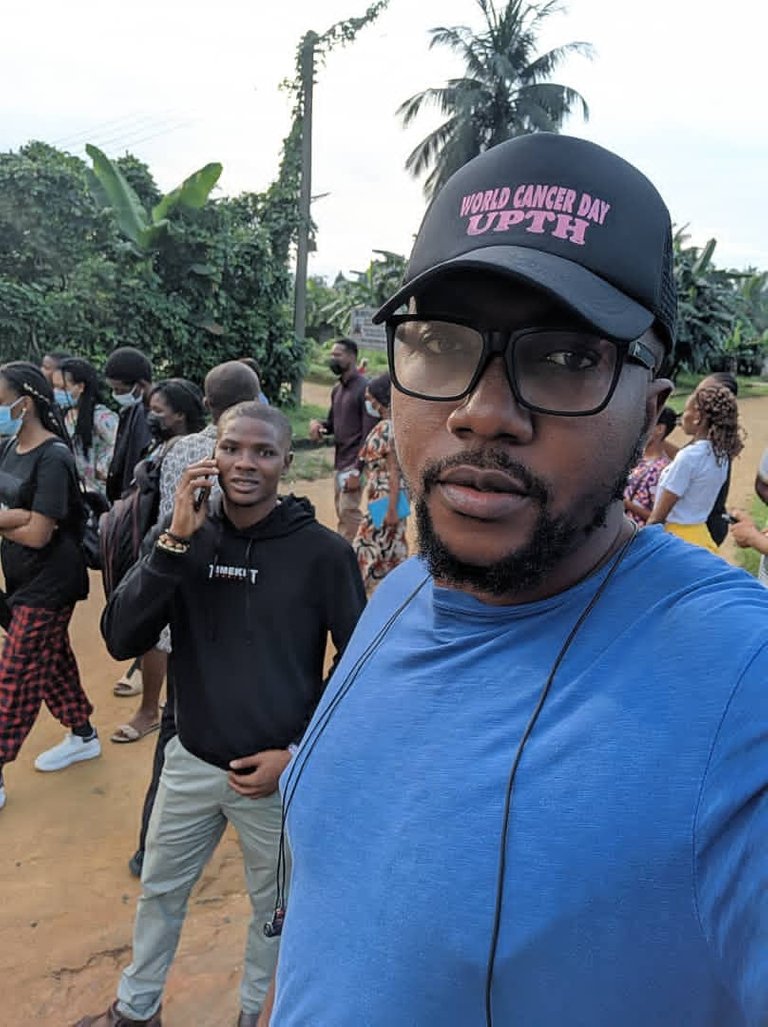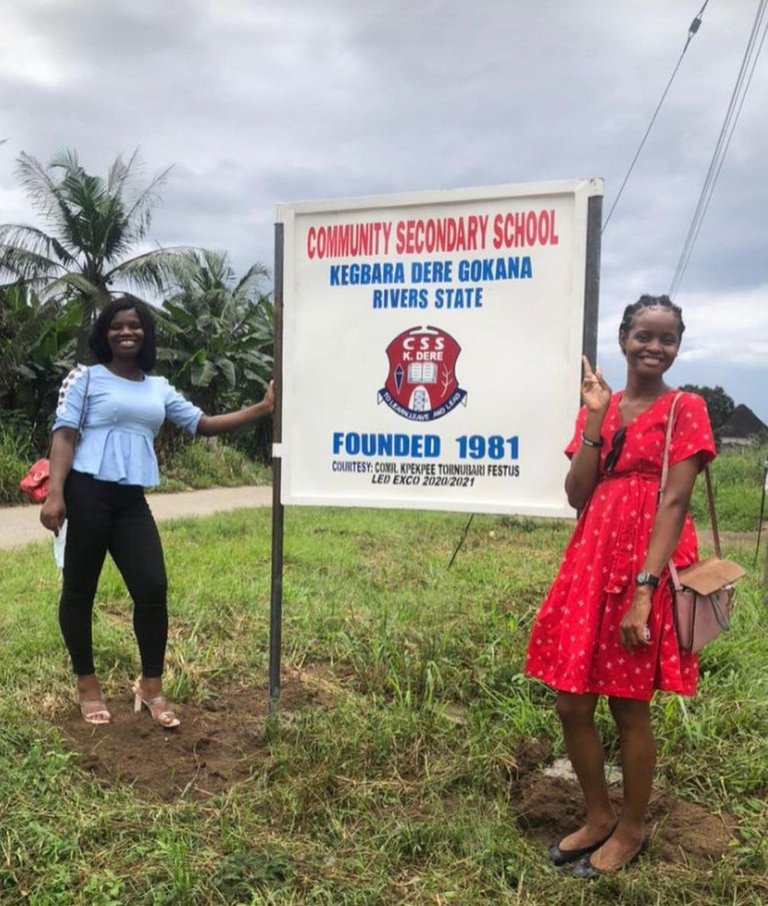 I and some of my colleagues went round the secondary(high) school in the community and impact knowledge to them.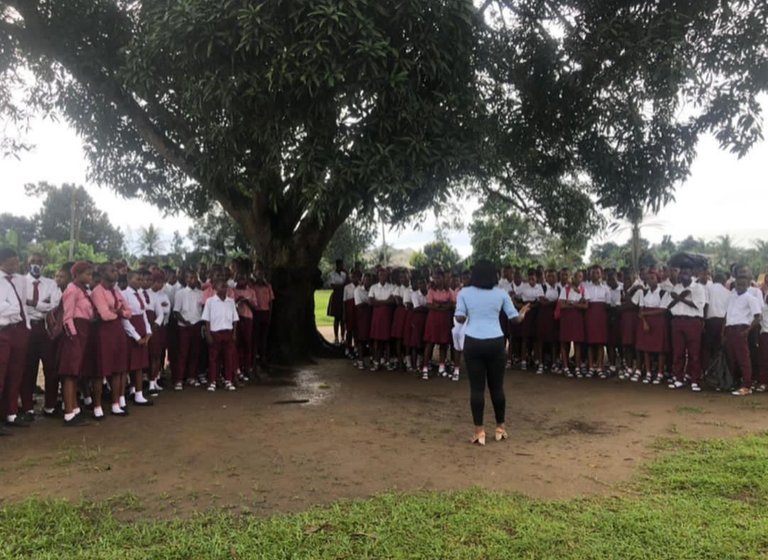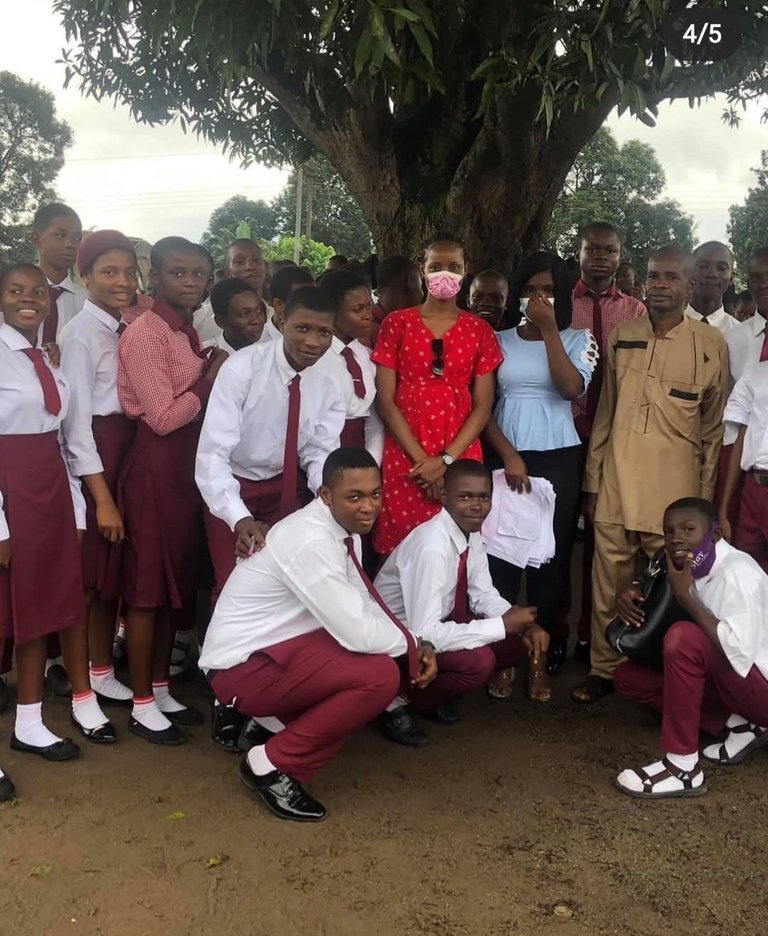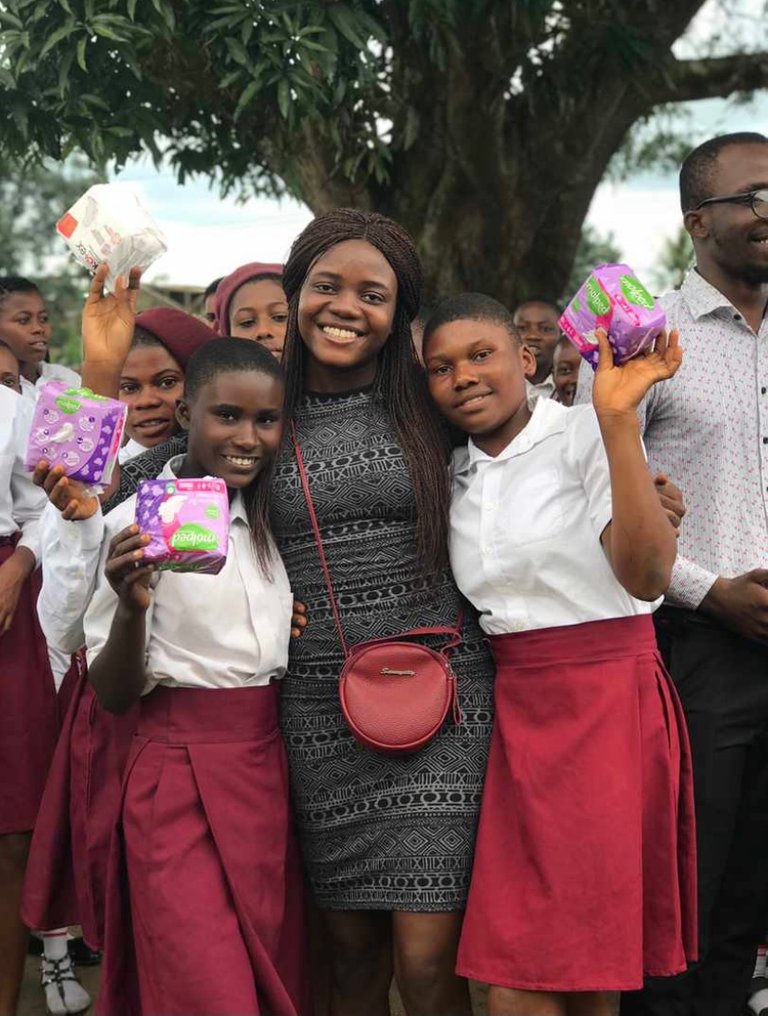 During one of our visits, we discovered that the ladies did not practice appropriate menstrual hygiene, so we pooled our funds to purchase cartons of high-quality sanitary pads, which were shared to the ladies along with the other supplies we brought.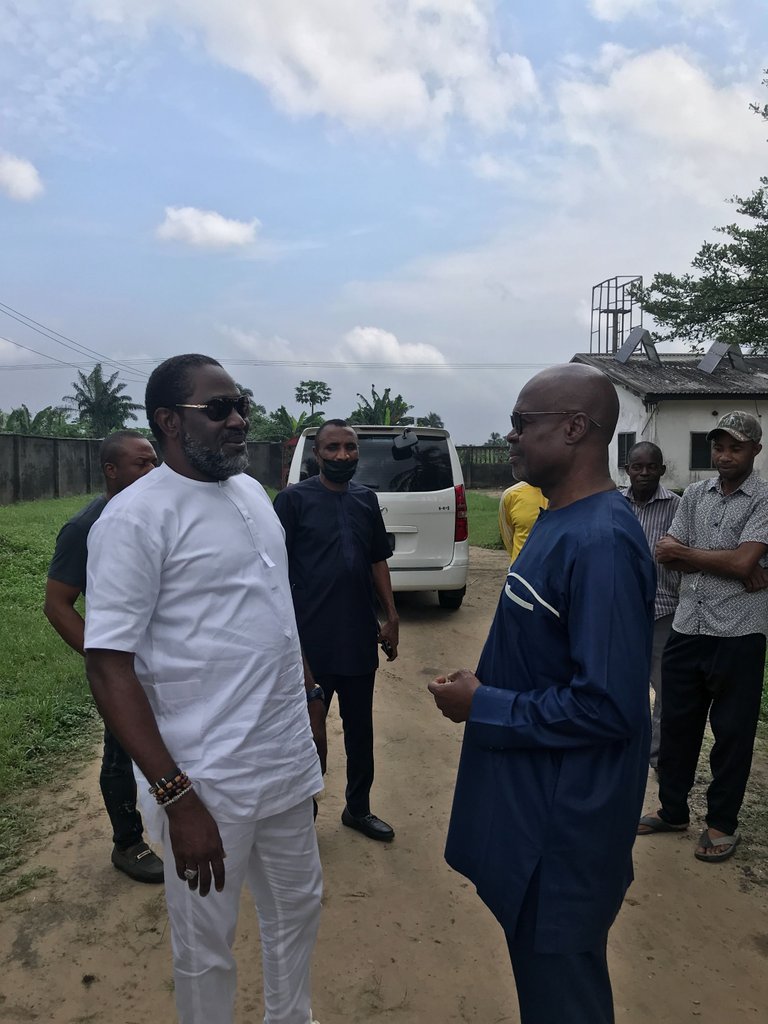 The local government chiarman(Mayor) of Gokana visited us and expressed his gratitude to us for being in his community and the good work we have been doing so far in taking care of the medical needs of the young and elderly in the community and to make sure we are well taken care of.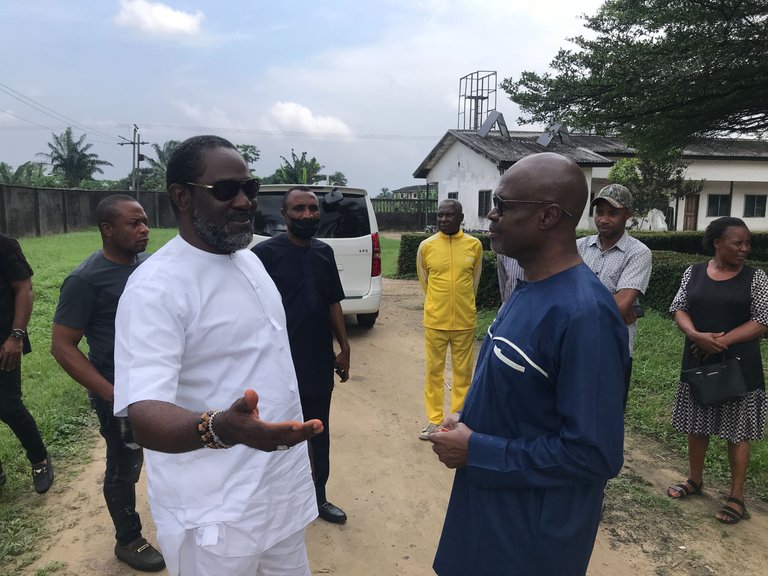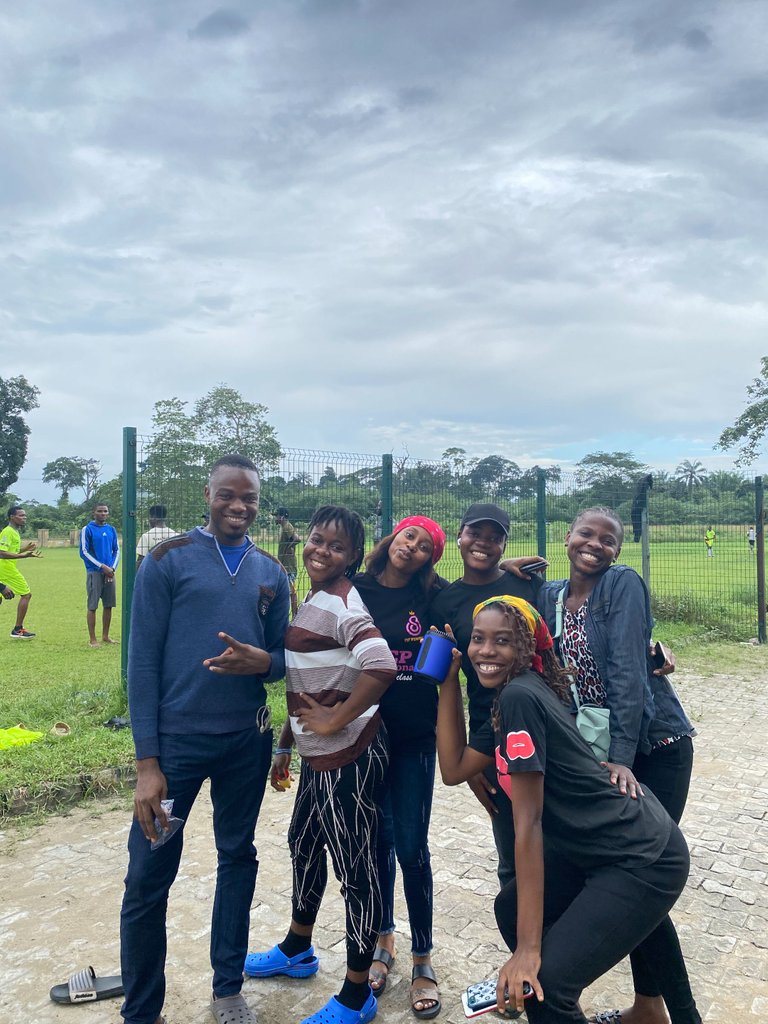 All work and no play makes jack a dull boy, this day is a novelty match with the host community, we gathered at the football pitch to cheer our players.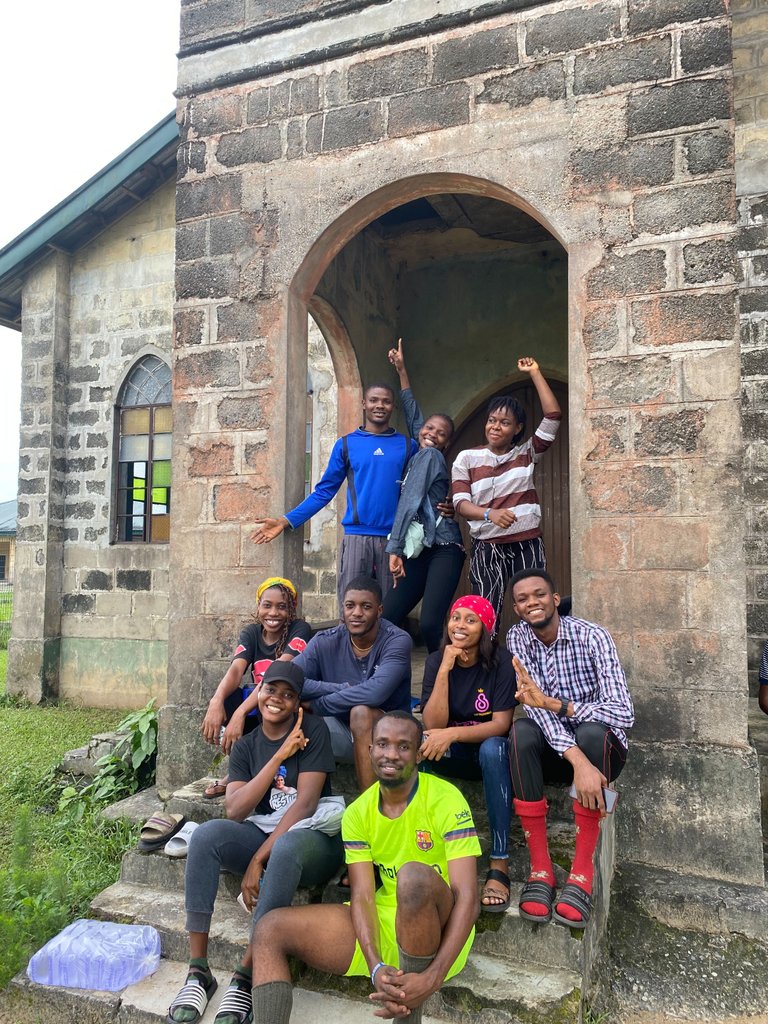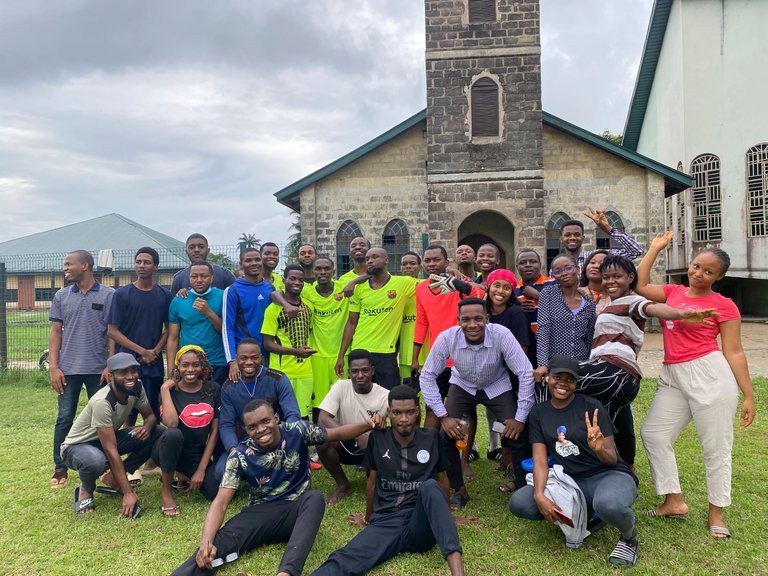 A group picture with our skilful players.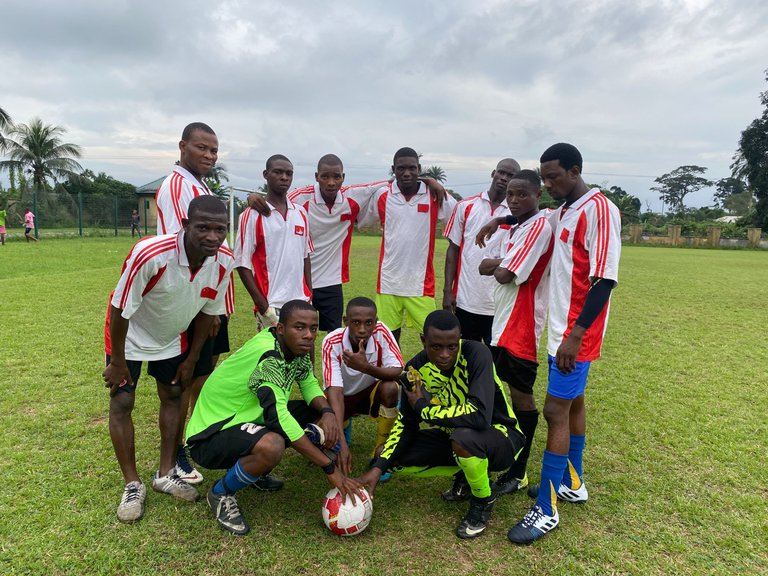 Meet the football team of the host community we played against.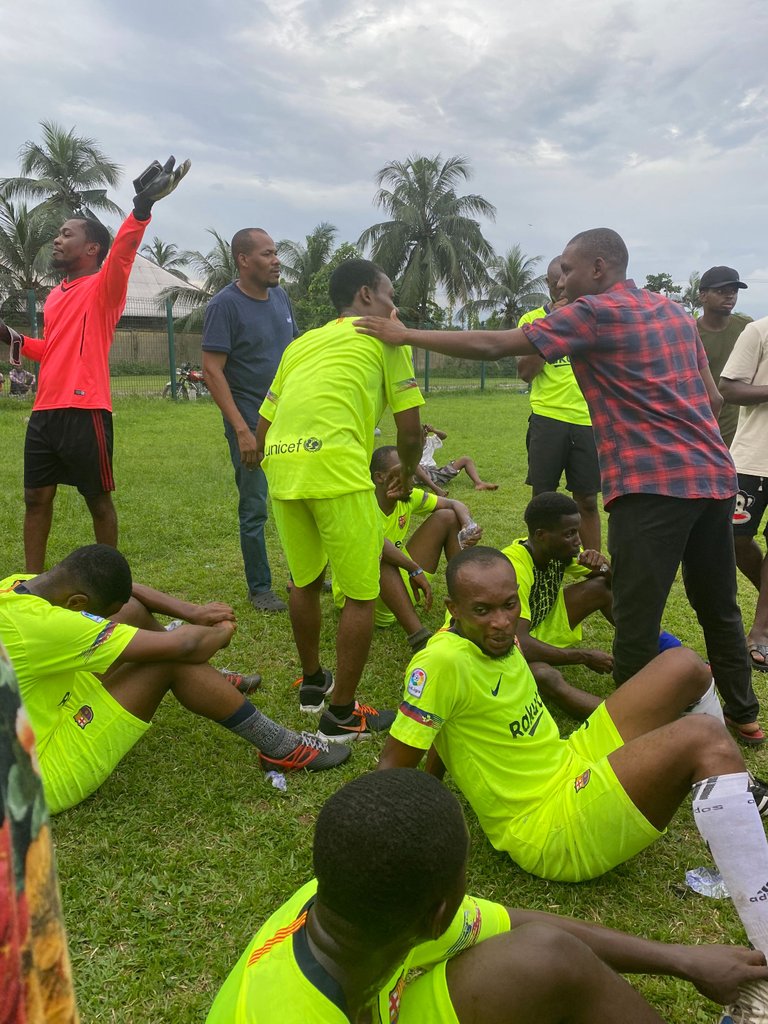 The football match didn't go the way we planned, we did our best but the host community was the better team, we lost the match 4:0.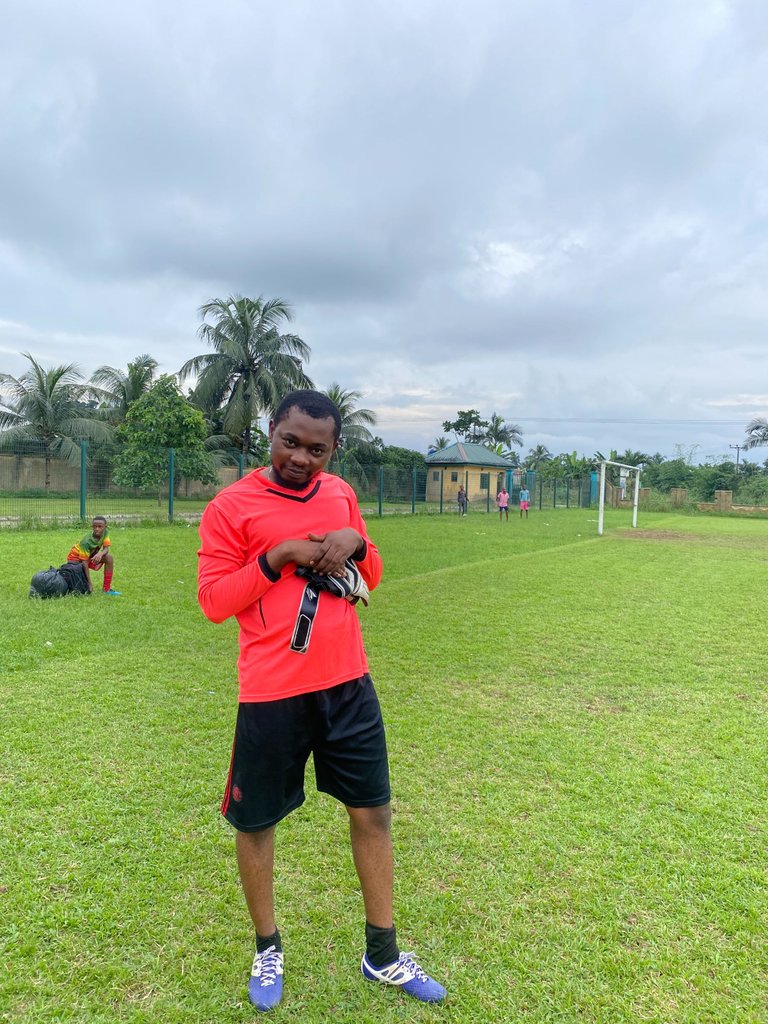 Meet Cornelius our goalkeeper, he was shocked also happy the match ended at 4:0.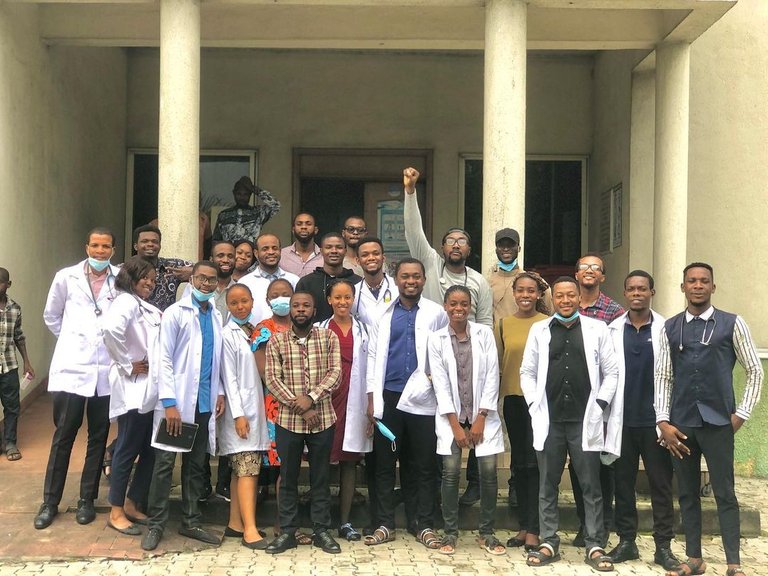 We extended our medical care to the neighbouring community, they came out massively to receive healthcare at their primary health care. We also gave them health education on how to live and maintain good health.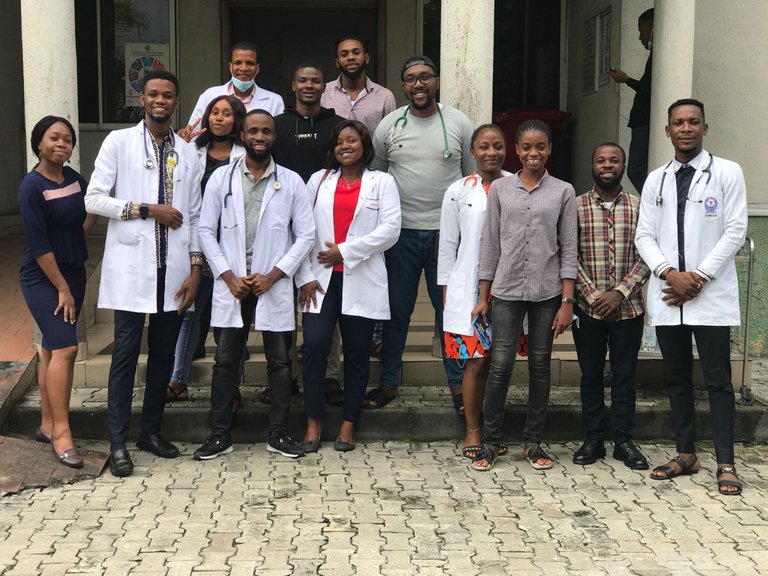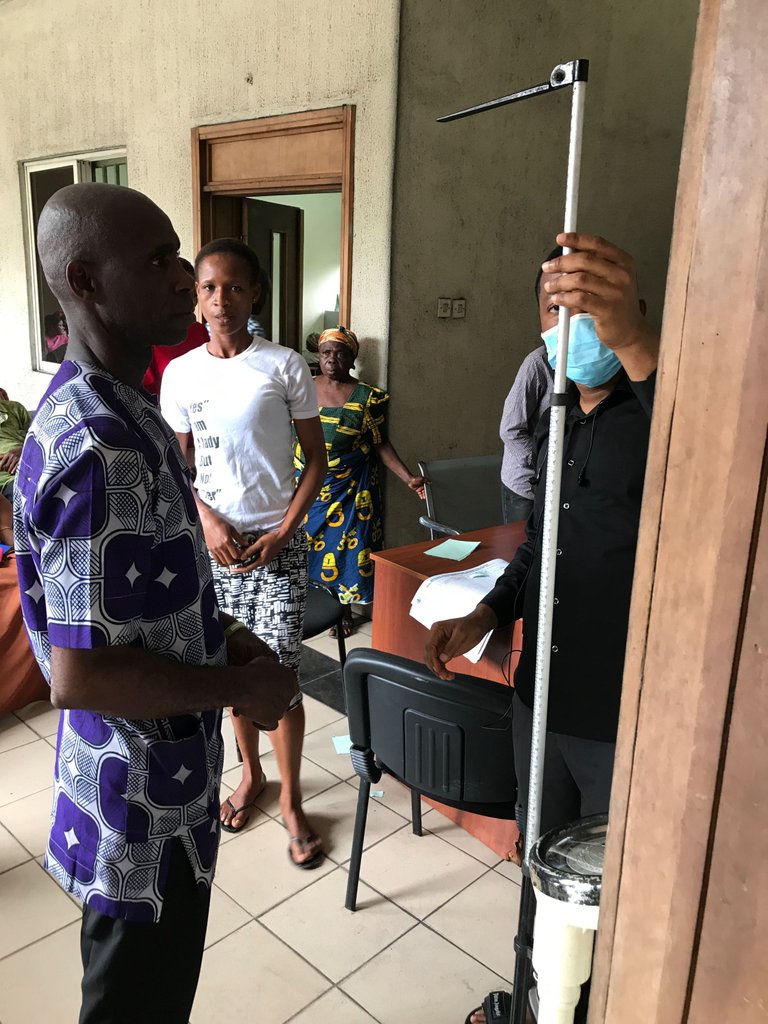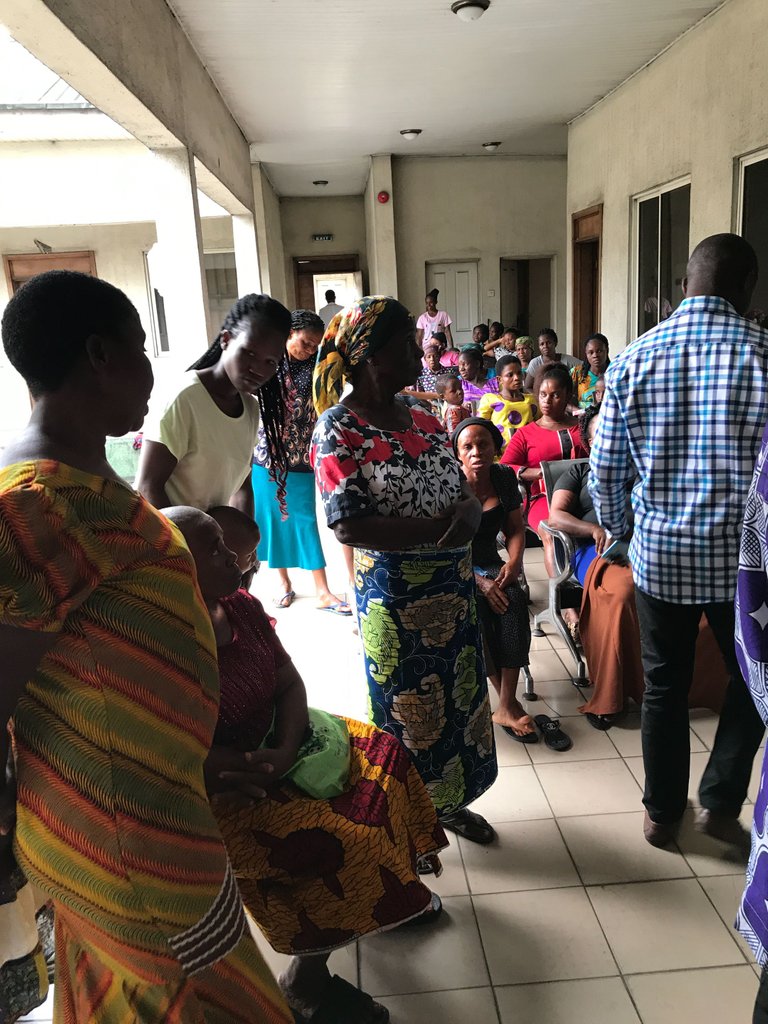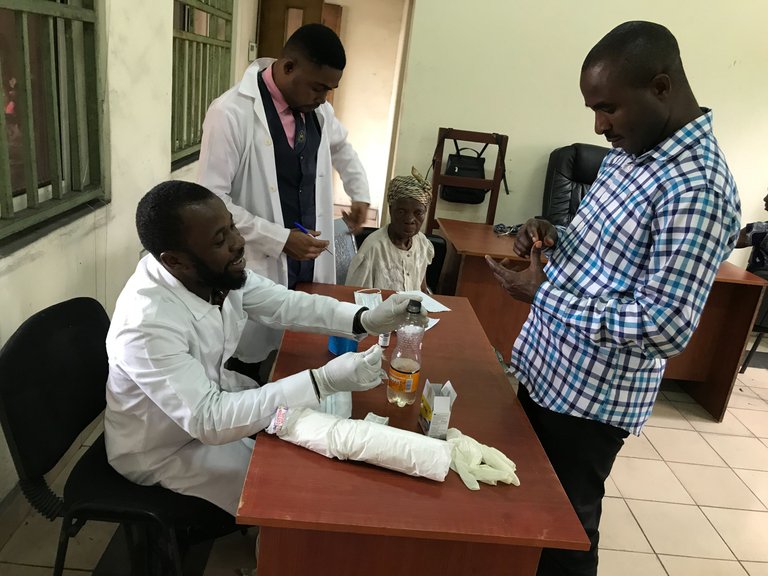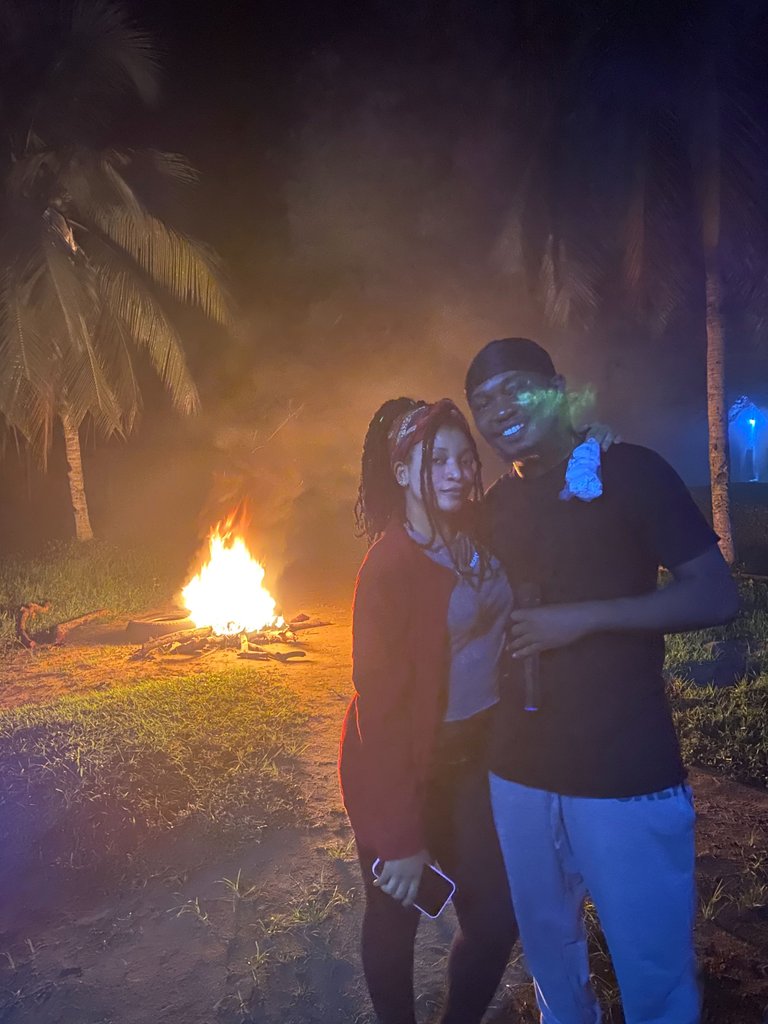 Our stay in the community is coming to an end, we had a burn fire night, it was fun as we shared interesting memories, played truth or dare, devils card, dance and karaoke.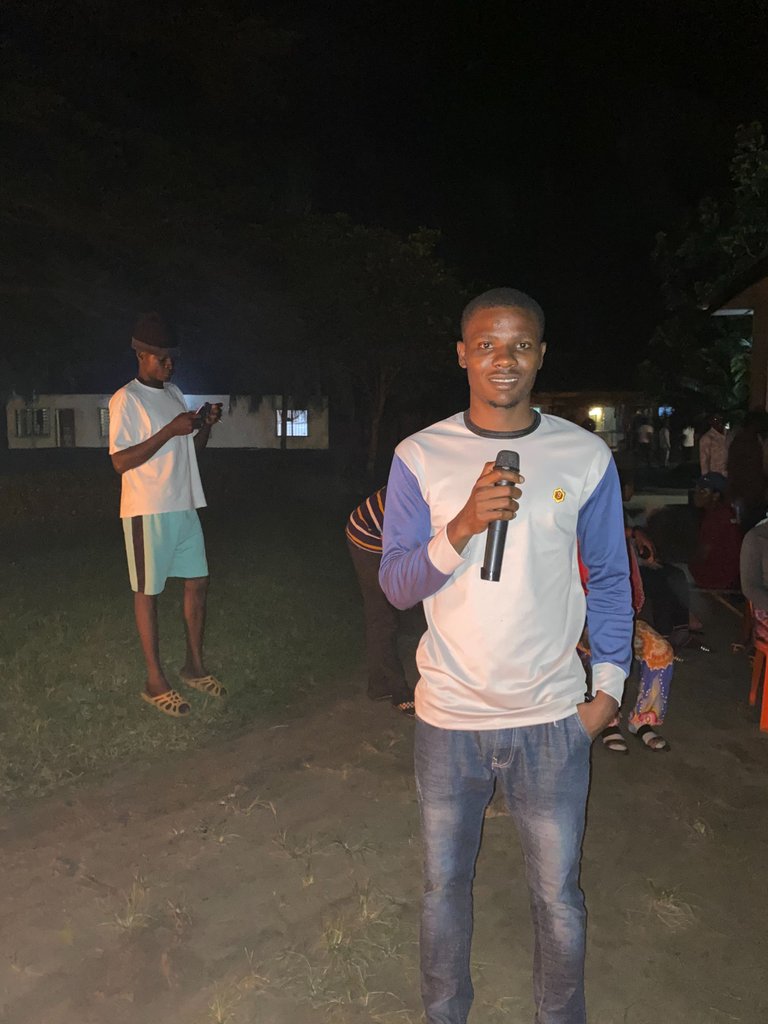 Meet the anchor of the event, my humble self😊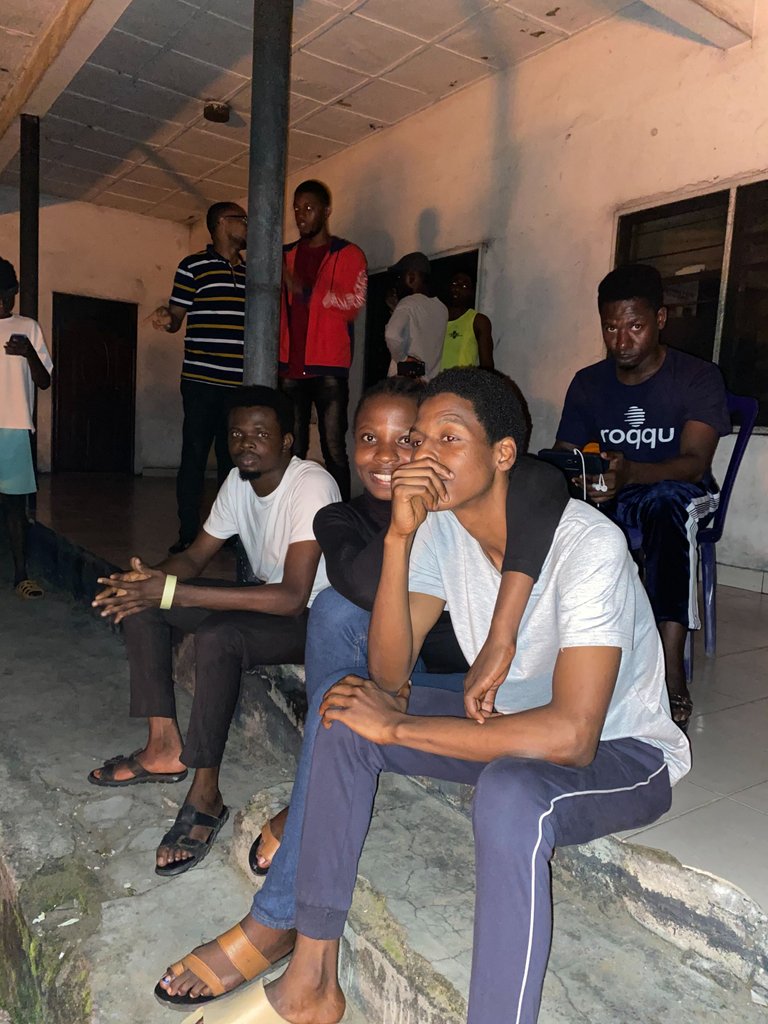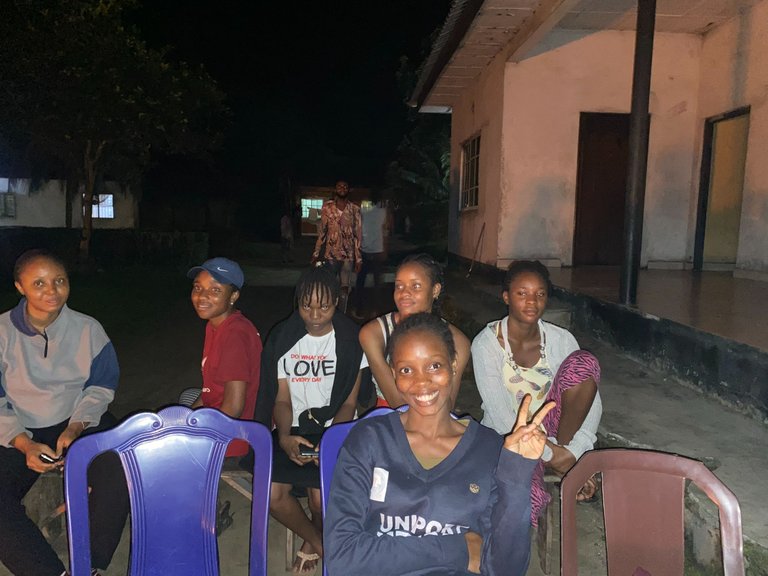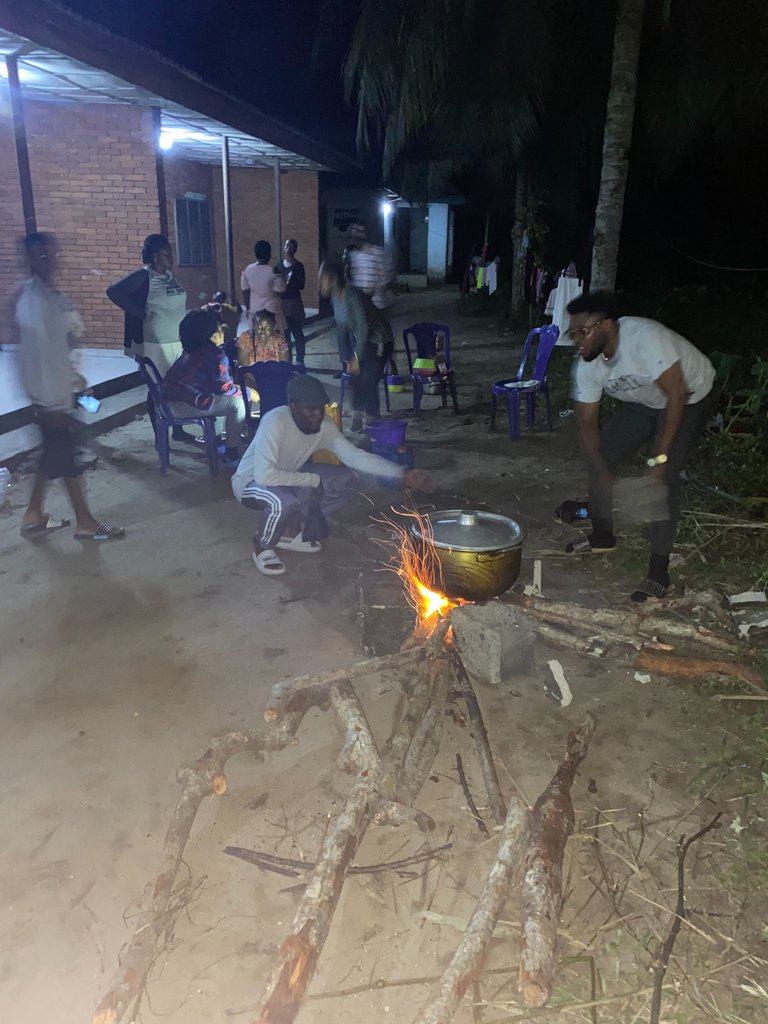 At the backyard, boys are helping the ladies in preparing the catfish pepper soup.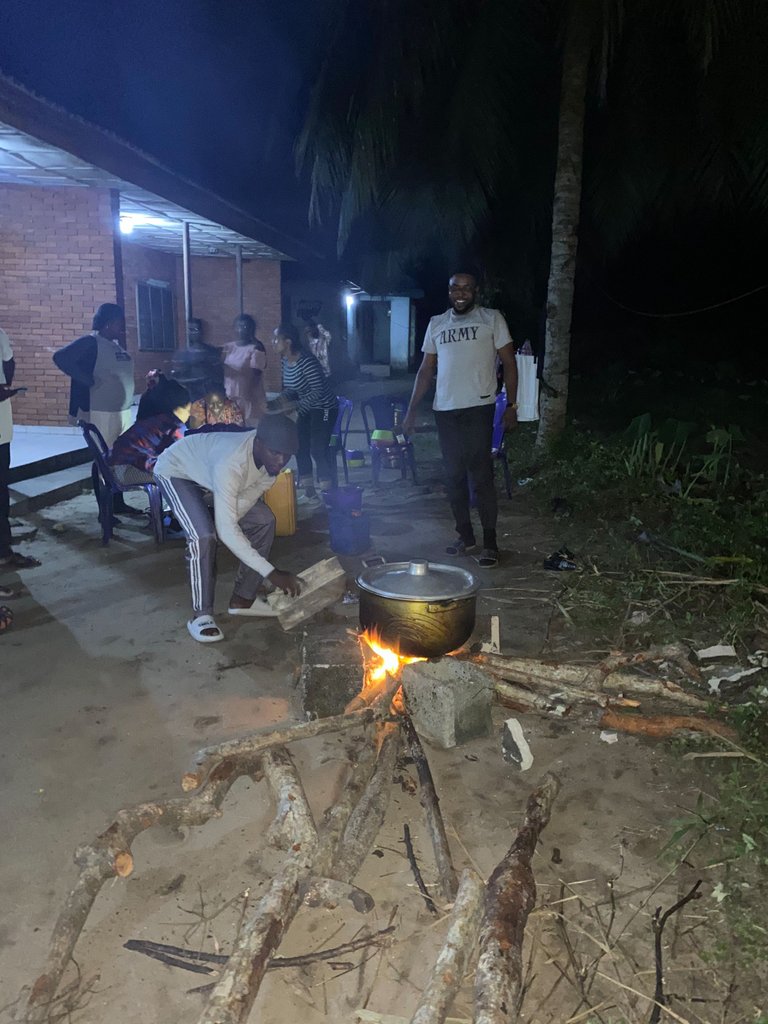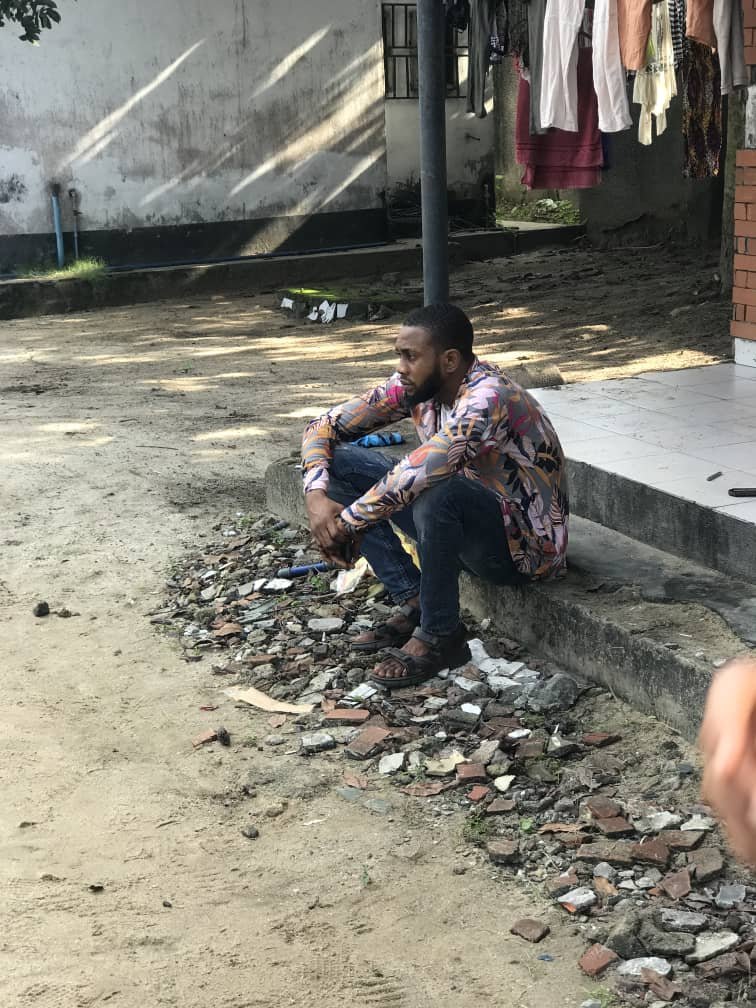 Despite all the challenges we encountered during our stay at K-dere, we put smiles on our faces,because the most important thing is that we came strong and we finished strong.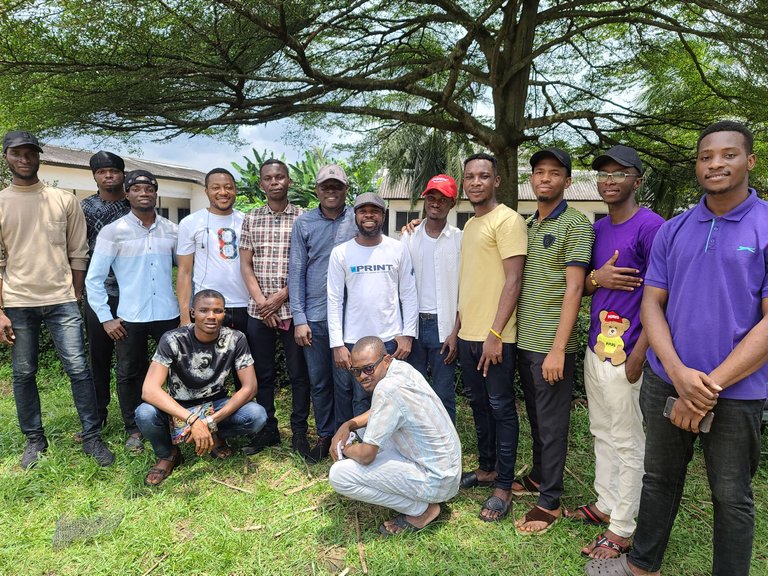 Our departure day, these are the last men standing.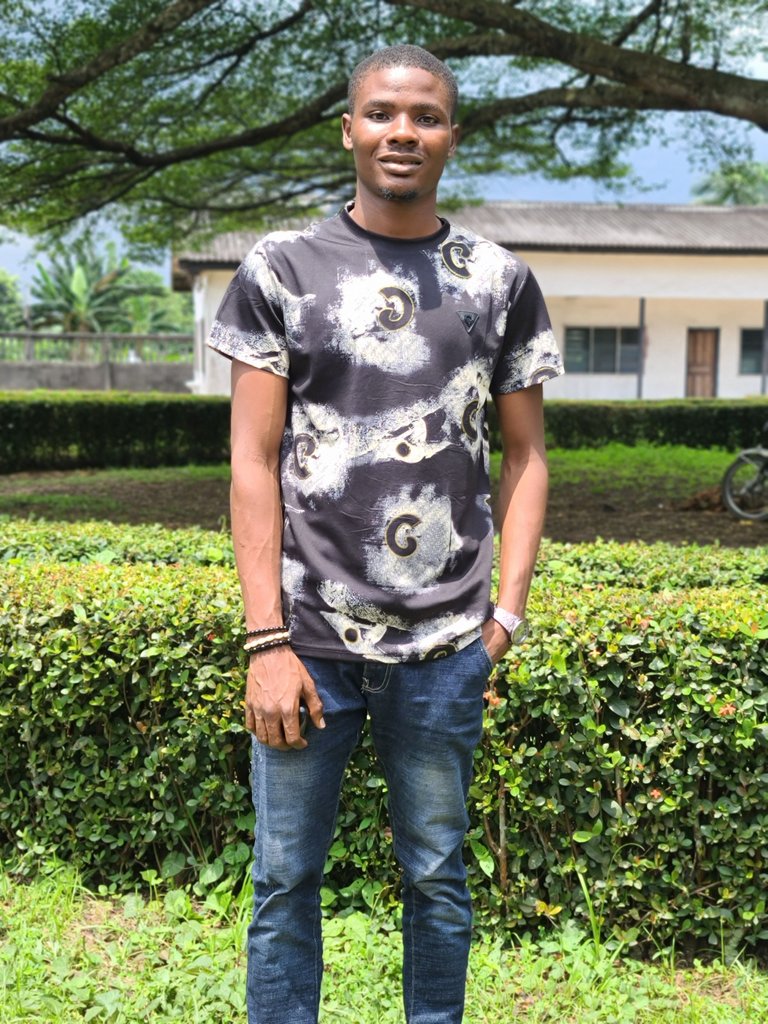 Every journey/adventure must have an end. I was happy to return to school, I learnt a lot and applied my knowledge in taking care of members of the community.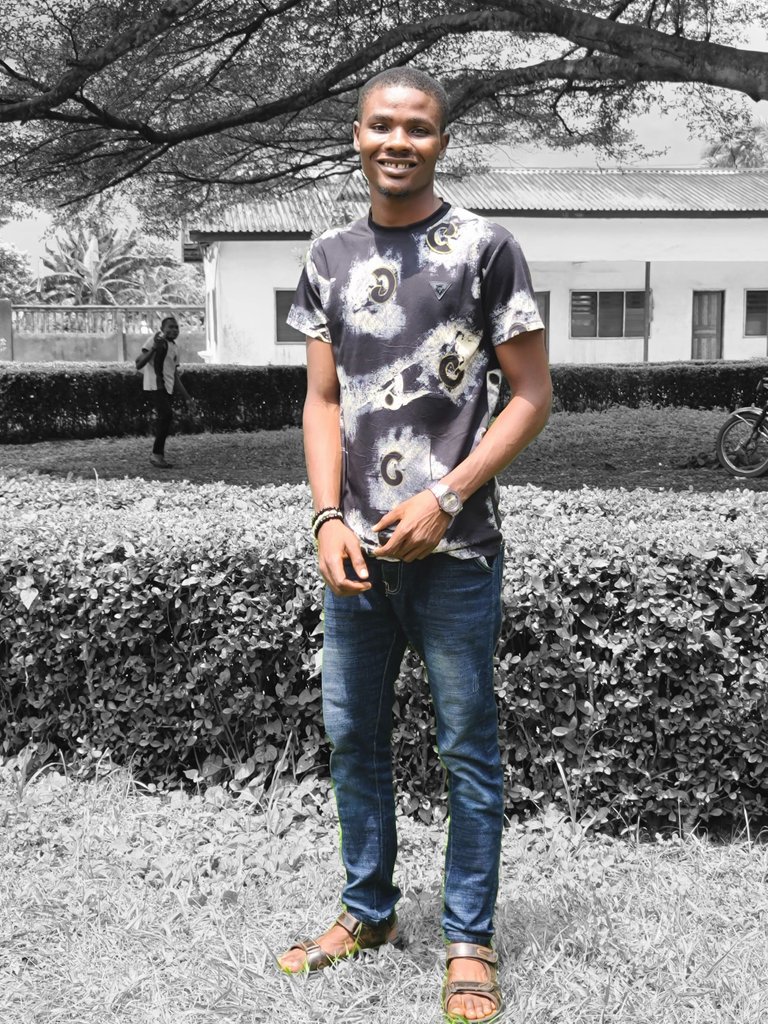 Thank you for stopping by, have a lovely day.
The images are mine ant taken with smartphone.
---
---