The long-awaited day is coming, SPK Token Goes Live Next Monday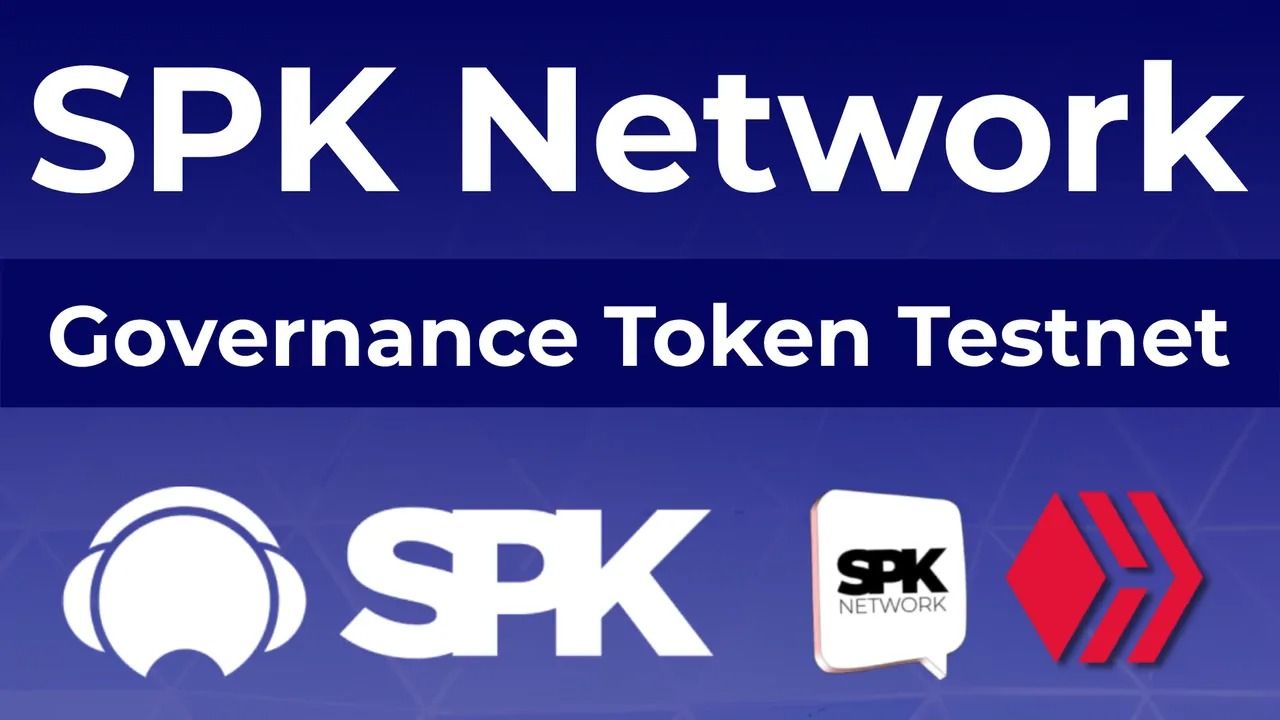 The long-awaited day is coming, SPK Token Goes Live Next Monday. I've been waiting for this to happen for about 4 months now. Just to clarify first for those who don't know. These two accounts @lobes and @carloaxie are accounts used by me @drlobes to run nodes for the Spk network and for the upcoming game Ragnarok.
I said 4 months but to be more exact, HiveBlocks shows that @carloaxie, the account I'm using to run the Spk node posted its first Custom Json Spk Report on March 9th, 2022, first of many more to come since then. Reports need to be posted every 5 minutes and that would make it almost 300 reports a day.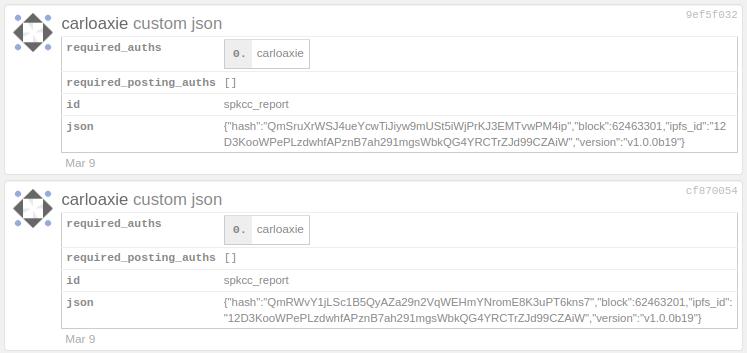 I was there since nearly the beginning when there were only a handful of nodes online, trying to understand how things work and being on Discord and nagging @disregardfiat at every corner or bump in the road. This developer needs to be rewarded with some kind of a medal for being the ultimate coolest nicest guy, he is the developer who even if he was crazy busy always found the time to answer any question we had, no matter how important or not it was. Thank You @disregardfiat for being what you are!
At a later point, I was trying as well to help other people that were going through the same steps that I did in order to set up a working node, even though a clear and concise guide already exists, sometimes you can run into issues not covered by the guide.

My first Larynx claim was nothing special, I only got around 2000 tokens but then I borrowed some more(around 20k) from someone who had no particular use for the tokens then. My current balance locked in governance to run the node stands at 49657 Larynx. From 25k to 45k are tokens that I bought from the market just to keep up with the top guys running other nodes.
Since March 9, my node has been running 24/7 the only downtimes being when something happened with the network and a bug needed to be fixed and the running code updated. For a good while, my goal was to be in the top 3 with the amount of locked Larynx as I understood that the top 3 holder nodes get the most action. I understand that this number will soon change from 3 to probably 20 as the number of nodes will definitely grow with this launch on Monday.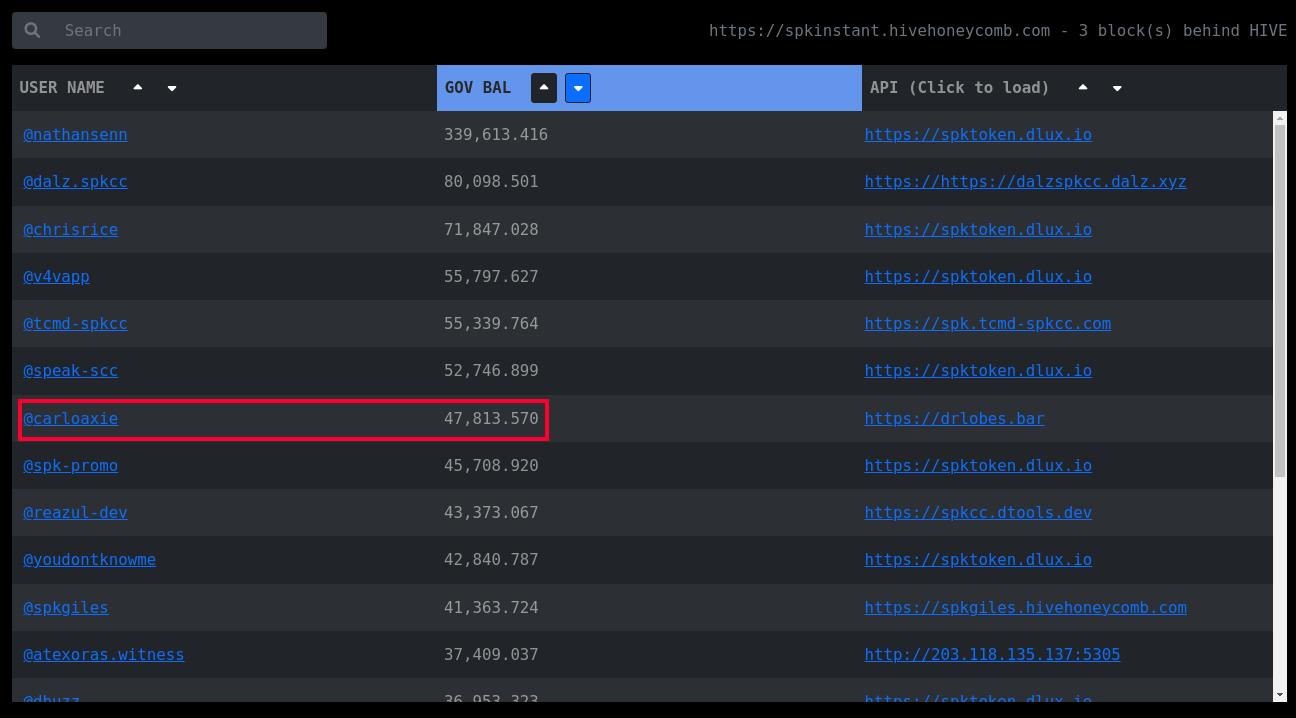 As you can see, I am currently sitting in a healthy 7th place now. The rewards for running nodes up to now were not of significative importance amount or value wise, we all did it just to be involved and support the network, I also did it for fun because why not, but all this will change with the launch of the Spk token and the possibility to receive delegations from other users. Until Monday everything is still in testing mode but I'm already seeing some action with a fresh delegation received from @gadrian and my Spk balance already higher than zero.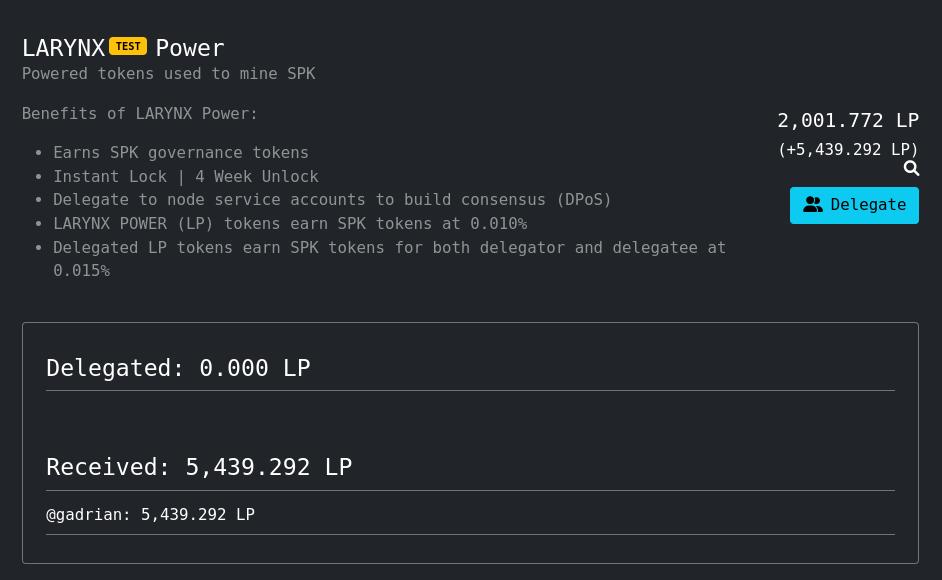 IMPORTANT to know! All the power-ups and delegation that you can do now up until Monday, are all done on a TEST network. To do a real power-up and Larynx delegation you will have to do it again on Monday after the official launch at 7:00 PM Pacific Time (Tuesday, August 9, 2:00 UTC)
If you want to know more details about the launch you really need to check this article if you haven't done it already, as everything is explained in detail. The most important thing to remember is DON'T mix things up! If you want to delegate your Larynx, you need to power it up first. DO NOT lock it as locking it in governance is only for the node operators. "Power is for users that want to earn SPK by delegating to one of the node operators."
My plan is to launch more nodes as the need for them grows, but for now, I'm content with how the current machine behaves. The node is run on a rented VPS server with 4 available CPU cores and 8 GB of Ram which should be plenty for now.

If you decide to delegate then you must read the entire article about the launch as there is a call to action included. I'm going to quote it here as well:
Make a Post and Share on Twitter and other Web2 Sites
To complete the Call to Action create a post about your LARYNX delegation. You can share the step-by-step process and your thoughts and feedback about SPK, LARYNX, and SPK Network.
IMPORTANT:

Use the #spkisalive tag as one of your main tags or topics of the post.
Share on Twitter using the hashtags #Hive, #SPKNetwork, #SPK, and #SPKisAlive.
Optional: If you haven't done it yet, register on https://hiveposh.com/ so you can earn POSH tokens too.
You can also make a video and post it on 3Speak.tv.
We will upvote all eligible posts with the @theycallmedan account and @threespeak (only 3Speak videos).
---
If you think that I'm worth handling your Larynx delegation then please select my node from the list, again, that would be carloaxie. If you need any kind of help or have any questions, you can always contact me on Discord drLobes#6382 or on Telegram as drLobes.
I am also running a Hive-Engine node, if you have some WORKERBEE available I could use your support with a vote. The Hive-Engine node is run with the user @lobes and you can vote here or here! You need to be logged in in order to vote for my node. If you decide to do it, I would greatly appreciate it, and please let me know if you did it!
---
I'll end this, for now, I'll probably make another post with details on how things are going after the launch on Monday. Also, don't forget to claim your Larynx tokens for the current month. My preferred way of claiming is by using this address https://vue.dlux.io/dex/#larynx
---
Also, if you are active on Hive and you're writing and posting constantly, you might be interested in LISTNERDS, a wonderful platform to help get your content visible to more users than your usual follow-up.

Join ListNerds, send mails promoting your Hive posts, read mails, upvote mails and earn crypto in the form of CTP tokens, LISTNERDS tokens, and Hive (upvoting on your Hive post by the visitors from Listnerds)!

https://listnerds.com/@drlobes
Posted Using LeoFinance Beta
---
---