Beer Review: Saku Antvark Dark Lager
The range of Baltic beers continues to grow in our alco-markets and this week we decided to try an interesting new product - Dark Lager from Saku Olletehase, an Estonian brewery known for its very popular and widespread brand KULD.
The price of the new product is quite democratic - about 1 USD, so I took three cans at once for the tasting.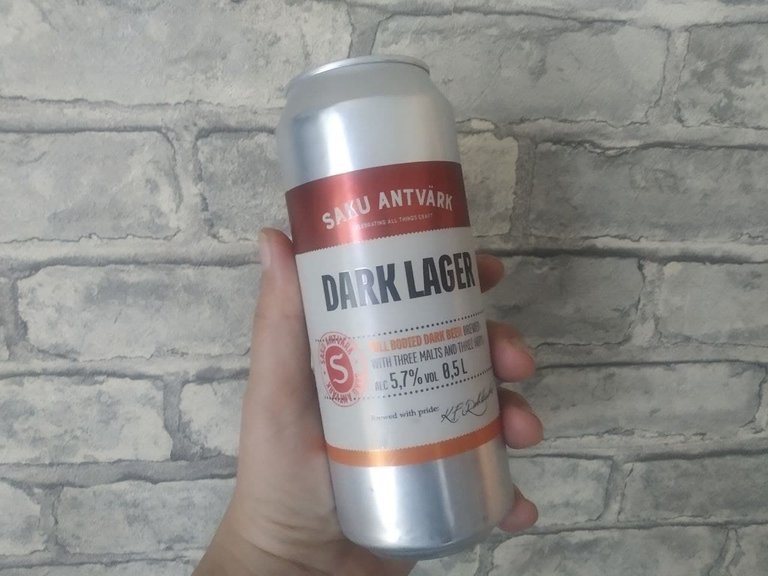 I have to say at once - I liked the design of the package very much. It's minimalistic, Scandinavian-style and you can immediately see its features - three kinds of hops and three kinds of malt.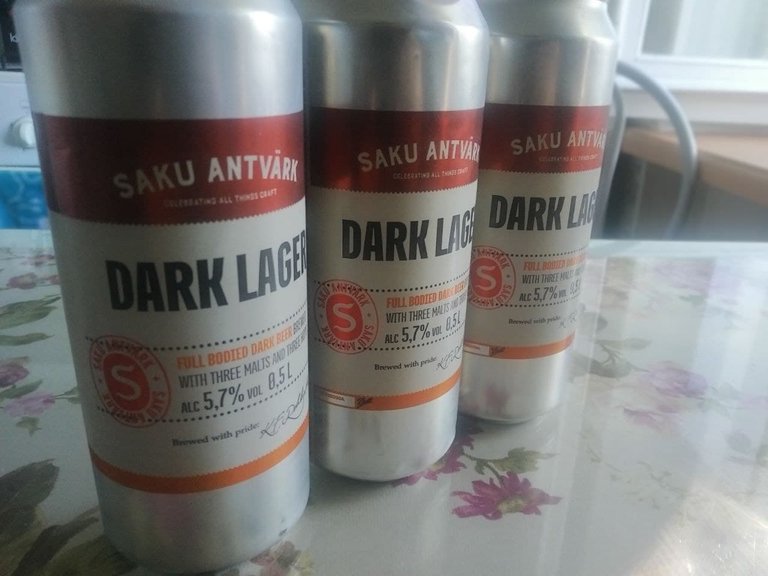 Actually I am a big fan of Scandinavian and Baltic dark beers (not to mention the inventive Kraft beers, it's love at first sip), and I was quite critical about this beer because of its low price. As it turned out - in vain.
The beer is very beautiful - the color is very similar to a Pepsi-Cola, soy sauce or dark chestnut, with a large coffee-colored foam cap and a slight smell of hops, caramel and chocolate. Exactly what I love expensive stouts for. The taste is a little bit of black bread, a little bit of caramel, a slight bitterness and coffee again.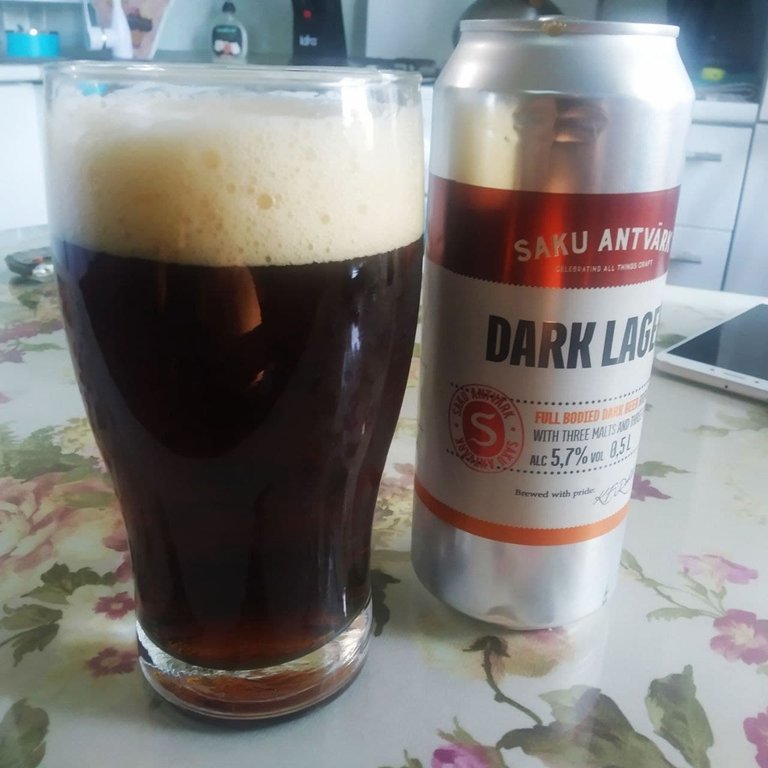 But much more interesting was the aftertaste - while I tasted the first can, the other two cooled in the fridge and "reaching optimum temperature" this lager showed itself in all its glory, namely the aftertaste dominated by nuts and chocolate cookies. American Brownies or Oreos - I did not understand exactly, but experienced something similar to the "flight into the past" of the critic from the cartoon "Ratatouille".
The third can, encouraged by this experience drank very quickly and will definitely be taking this beer for the weekend. The price to quality ratio is more than decent and it seems this nut and coffee story would be a great addition to a mushroom pizza.
In fact, the other day he heard that this beer had already left Estonia and that new batches would be arriving in Russian stores from Ufa, the Republic of Bashkortostan, whose powerful breweries had bought a license to produce it.
Hopefully, the new producers will not spoil the taste and will use only quality ingredients, like their Baltic counterparts.


---
---