Beer Reviews: FarankenStout

Hello, Hive! This week because of the accident at the data center I got two extra days off and since I didn't have to go to the office on Wednesday, Tuesday night I had a great time with friends with whiskey and fried sausages, and the next day I decided to "improve my health" with a dark beer and got a FarankenStout - new cream stout from the Ivanovo brewery KraftIzdat in the nearest store.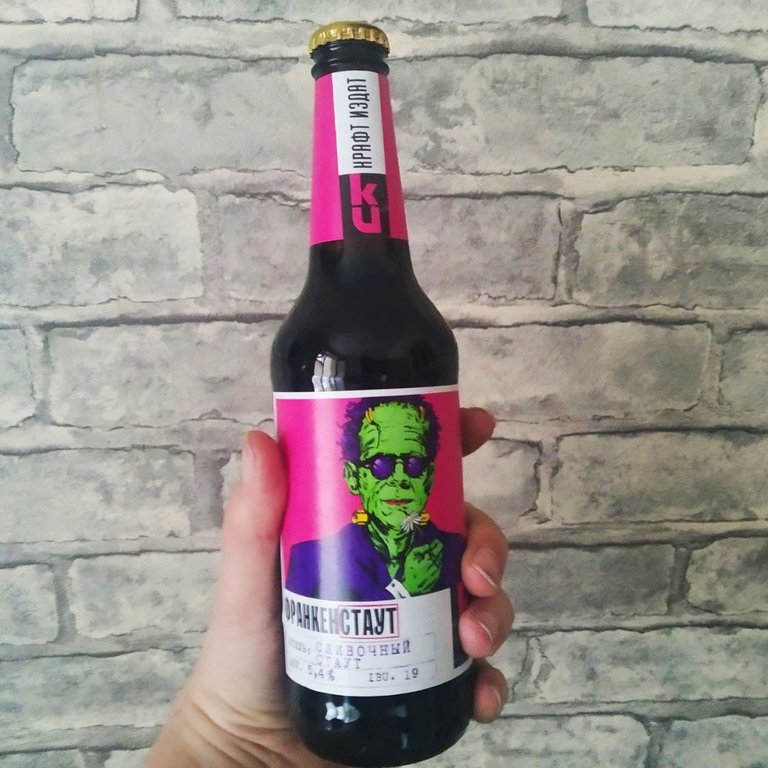 The beer was a pleasant surprise. First of all, it was a couple of times cheaper than imported stouts, and they are not cheap at all here. Secondly, in addition to caramel, there is a lot of cream and chocolate in the aroma and flavor, and it foams so that the soul is happy. And thirdly, it is quite strong, 5.4%, and after three bottles the mood improves considerably.
And how can you resist, when the bright label Frankenstein with a daisy!!!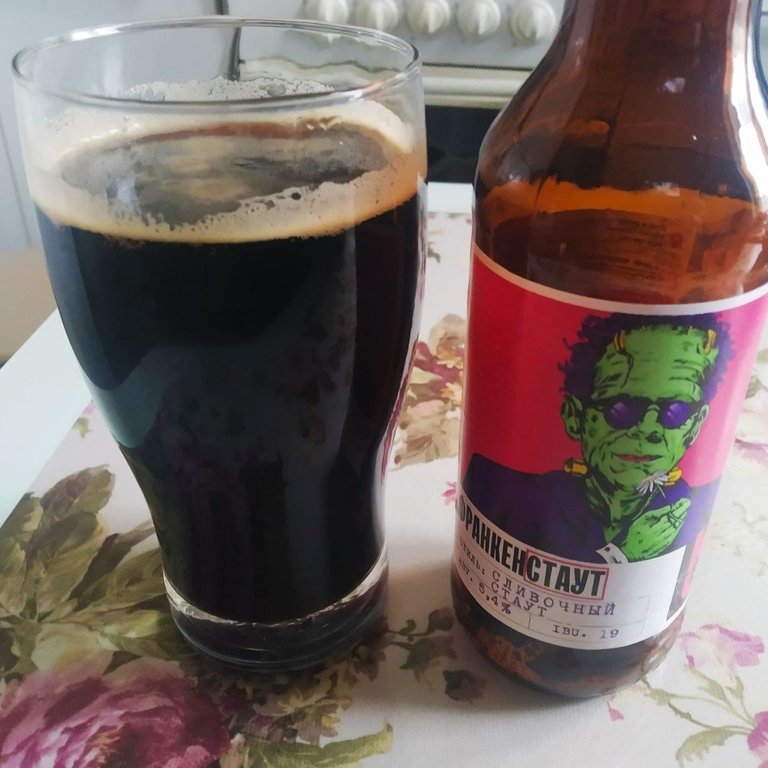 I was just finishing the first bottle and my wife had some friends over, so I had to move to the computer, and I have to say, with a beer it works just fine. I wrote drafts for a couple of reviews, optimized a couple of old blog articles, and with the third bottle I immersed myself in reading new posts on Leofinance....
What can I say - beer and blogging just made for each other.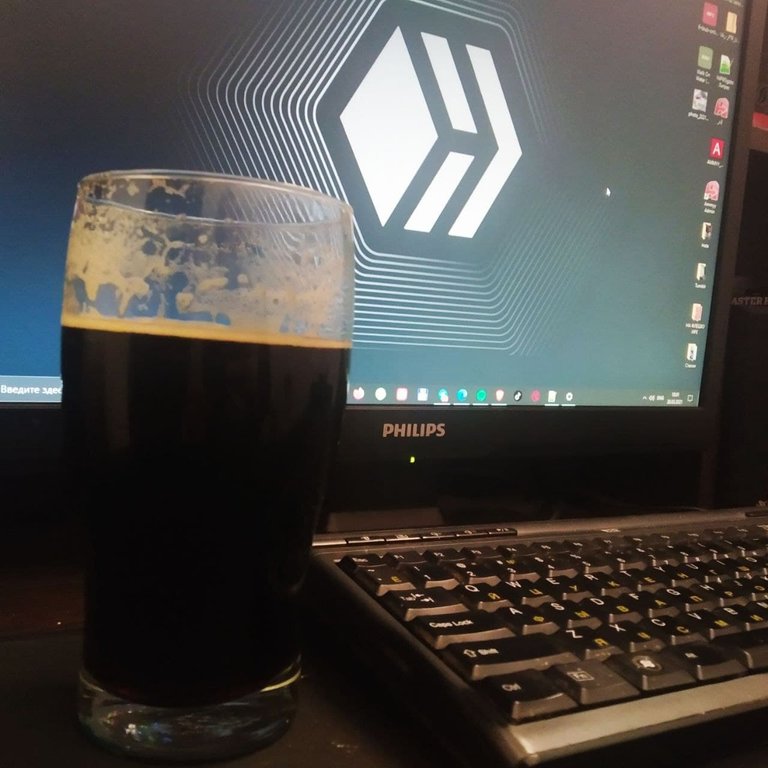 The next day, after the office, I went to the store again and got myself another six bottles of FrankenStout for the weekend, and I'm just finishing the first one as I write this post :)
---
---
This week of #BeerSaturday, I like to invite @nata86 to write a post about beer with min. 3 pics in any language
---
---