Splinterlands Diary 09.01.22 - Twilight Basilisk
Hi friends, the vacations are coming to an end, I have to go back to work soon and have much less time to play, so today I'm busy with battles, firmly entrenched in the league Gold III and got some bottles, some DECs and Twilight Basilisk card for the day quest.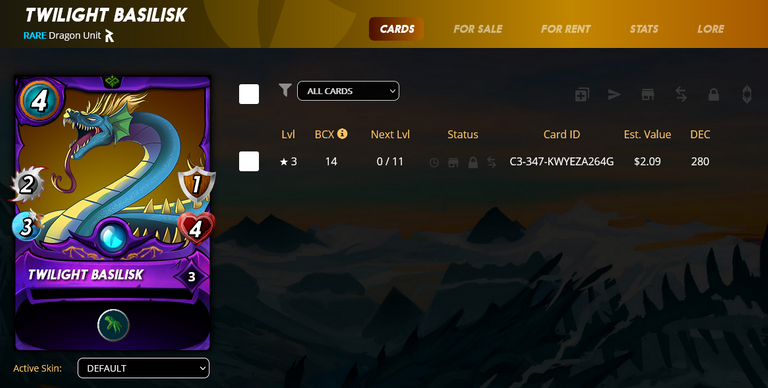 Since my Dragon deck is mostly expensive, I rarely play it in small to medium mana battles, but sometimes Twilight Basilisk, which can attack from second position, is great with Daria Dragonscale Summoner and Water cards.
For example, in this fight I put Spineback Turtle in the first position to wear down my opponent's tank, then Twilight Basilisk and Crustacean King for healing, and finished the combo with some archers.
Despite the fact that my opponent's cards were higher than mine, I managed to win and it was very interesting :)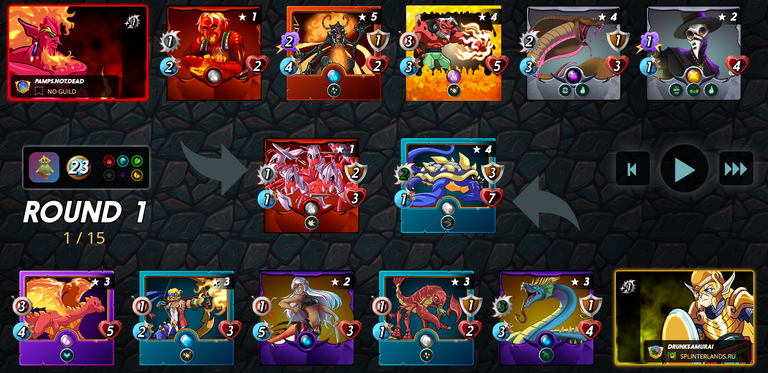 6 days left until the end of the season, so there is hope that I will finish it in Diamond III league.

@NoiseCash | @Torum | @Telegram | @Twitter

---
---